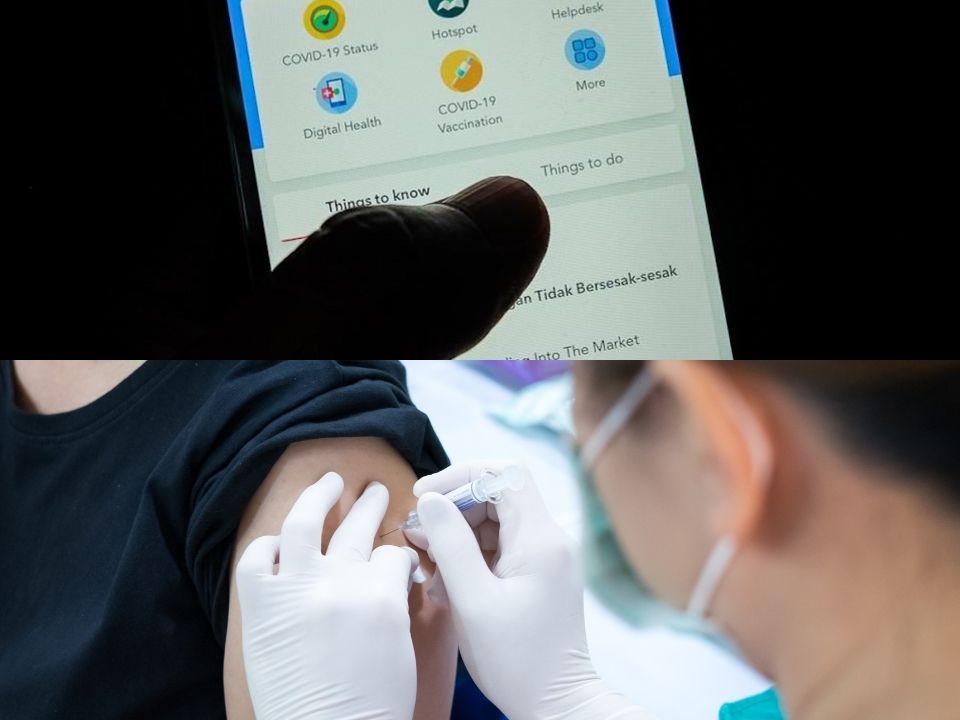 Sinovac recipients and individuals aged above 60 need to get the COVID-19 booster shots as quick as they can, or else their vaccination status on the MySejahtera app will show "incomplete".
Health Minister Khairy Jamaluddin announced those over 18 years old who received two Sinovac doses should take the booster shots. This includes fully vaccinated individuals over 60, regardless of their primary vaccines (Eg: Pfizer, AstraZeneca, Moderna, etc). This is compulsory before February 2022. If they don't comply with this, their vaccination status would be revoked.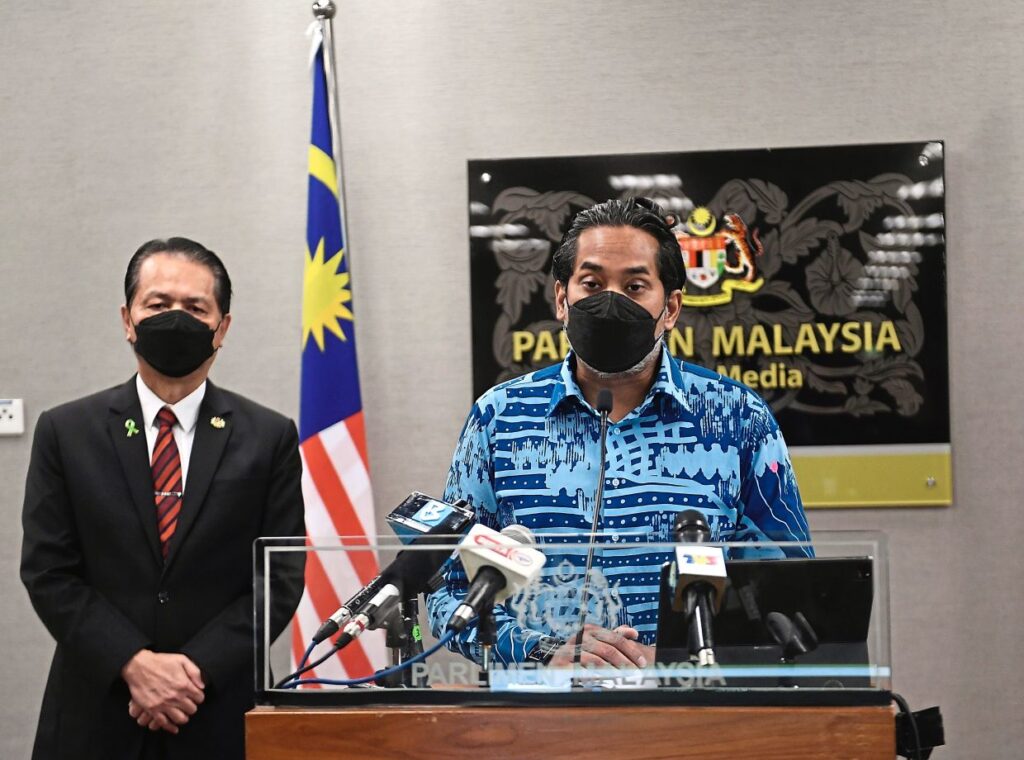 If they still have not got their booster shots after February 2022, their vaccination status will be changed to incomplete

Khairy Jamaluddin
Two doses of Pfizer aren't enough against Omicron
In the light of the recent case on Omicron, it's so important to be able to get the booster jab. Khairy mentioned that booster doses are crucial against the Omicron variant. This is due to the fact that many new studies have suggested that the immunity derived from primary vaccination does not offer enough protection.
A recent study from Kyoto University found that the Omicron variant is four times more infectious than the Delta variant

Khairy Jamaluddin
Another study conducted in South Africa found that Pfizer's effectiveness in preventing infections caused by Omicron reduced by 30%. Meanwhile, Hong Kong University found that two doses of the Sinovac vaccine are unable to produce enough antibodies against Omicron.
Only small and private celebration parties are allowed
We have been informed that mega vaccination centres (PPVs) will be reopened to accelerate the administration of booster doses, starting from Klang Valley.
Large-scale New Year celebrations (Like the one held annually at KLCC pre-COVID) will also be prohibited. However, small and private Christmas and New Year celebrations are still allowed. As long as the guests are screened for COVID-19 with self-tests before the parties.
Why booster shots are important?
Based on a study conducted in Malaysia, after 3-5 months, the level of protection against COVID-19 infection and ICU hospitalisation starts to deteriorate. That is why a booster shot is recommended to ensure optimal levels of protection.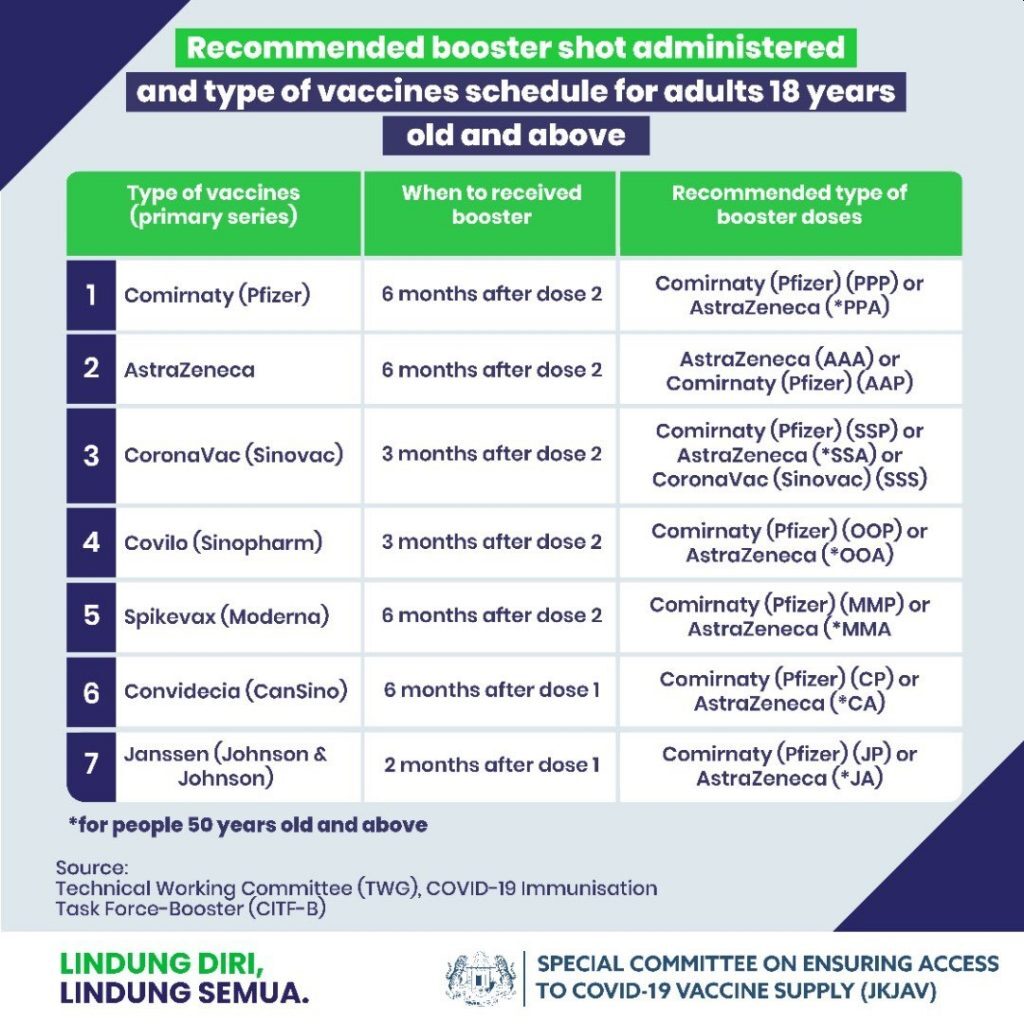 If you're a Pfizer recipient, it is suggested that you get the booster 6 months after the second dose. The recommended booster would be Pfizer, while AstraZeneca is for people aged 50 years old and above.
For those who have gotten AstraZeneca vaccines, 6 months after the second dose is also the recommended time for the booster shot. AstraZeneca is the recommended booster shot and Pfizer is also permitted as an alternative.
For individuals who have gotten Sinovac, 3 months after the second dose would be sufficient. The recommended option is Pfizer due to its higher efficacy rate.
If you're in Selangor right now, here's how you can get free Sinovac booster shots.
(Source: BERNAMA)