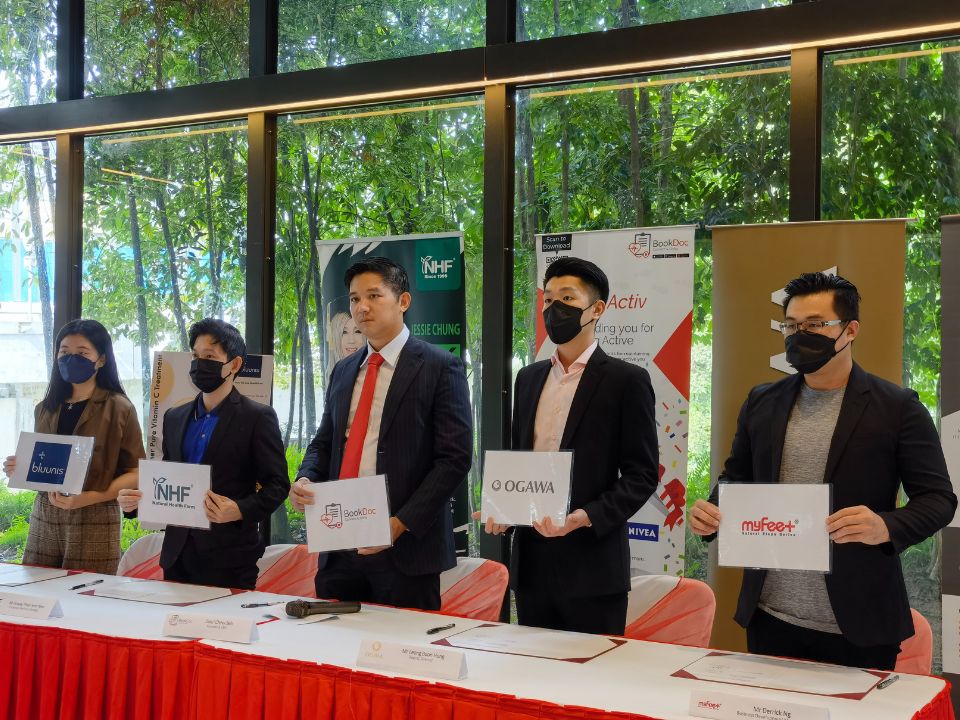 BookDoc, a local healthcare technology startup continues to expand its partnership with major retailers and service providers while providing great rewards to users who use BookDoc as one of the must-have health apps.
New Partners Of BookDoc
The new partners include Ogawa, a leading health and wellness retail chain store providing a wide range of relaxation and reflexology products such as massage chairs; Natural Health Farm (NHF), a Malaysian-based retail chain dealing in organic foods and natural supplements, as well as providing nutritional consultation to customers.
Apart from that, bluunis also being one of the partners. Bluunis is a beauty care company providing professional beauty services including eyebrows, face & skin and body treatment; and MyFeet, Asia's leading orthopedic footwear company offers a wide variety of healthy footwear products, ranging from insoles, premium sandals and schooling shoes.
Founder and CEO of BookDoc, Dato' Chevy Beh said in his speech:
We greatly appreciate the support from users and this has inspired us to move more aggressively to find new Activ partners. We hope this initiative can provide the best reward options to users and we warmly welcome the new partners on board to join us in making the BookDoc Activ Program a success.

Dato' Chevy Beh, Founder and CEO of BookDoc
BookDoc's Activ Feature Rewards
BookDoc's Activ feature rewards its users based on their average daily steps, which are tiered at bronze, silver, gold, and platinum.
It provides a seamless user experience by being able to sync with other health applications such as Apple Health, Samsung Health, Google Fit, Fitbit, and Garmin and enables users to efficiently keep track of their daily exercise and get rewarded accordingly.
By maintaining a high level of activity, users get discounts or freebies from major retailers and service providers. With the addition of the new reward partners, BookDoc now has over 150 partners on board with more than 6000 touchpoints, both online and offline.
BookDoc greatly appreciates and welcomes the new partners to provide quality services and goods to users while supporting users who remain active by incentivizing users according to the tier achieved in our app. BookDoc is available for free on Apple App Store, Google Play Store, and Huawei App Gallery.
Previously, BookDoc also has came up with the Book of Love Campaign by providing the Malaysian community with free heart health checks at CARiNG pharmacy for free. For more information, kindly visit www.bookdoc.com, via the App Store, Google Play Store, and Huawei App Gallery.