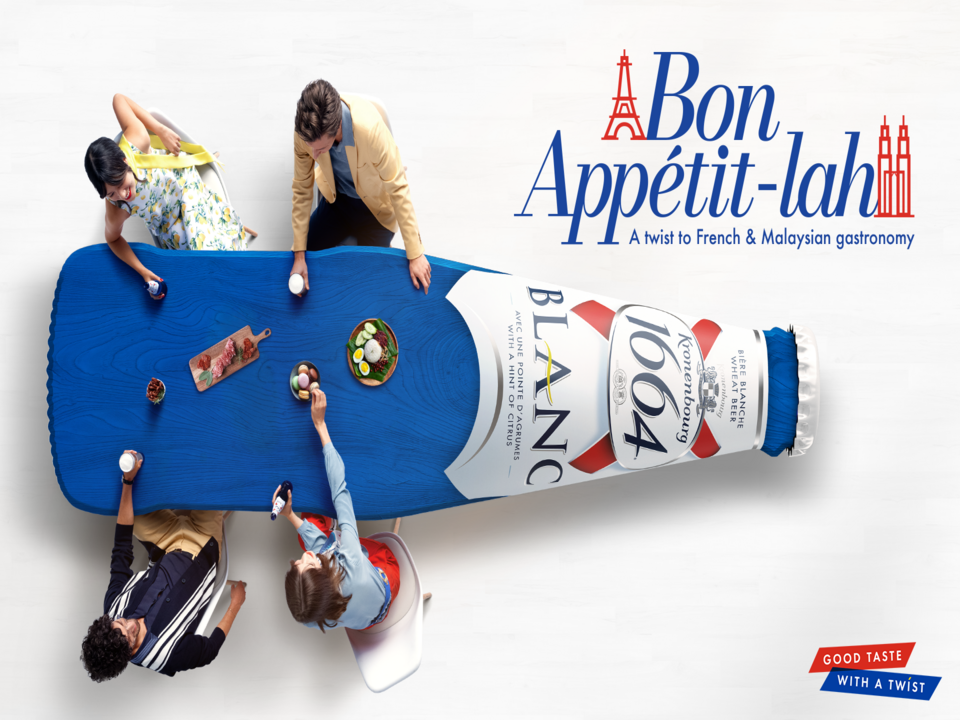 By popular demand, 1664 Blanc once again returns with the Bon Appétit-lah campaign that features a gastronomic journey of French-Malaysian fusion cuisine with a twist!
Jom! Bon Appétit-lah to Le Restaurant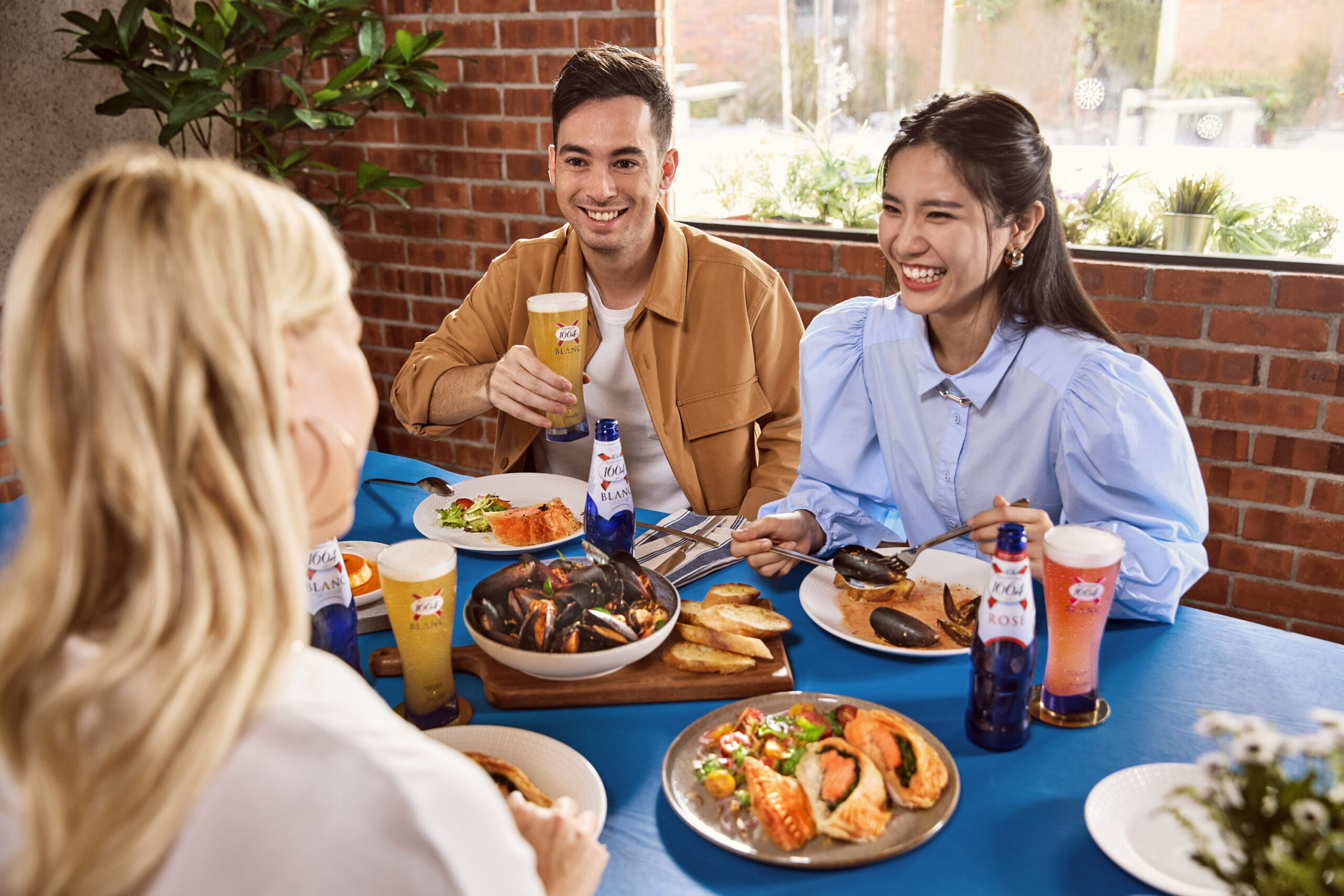 At selected participating Malaysian outlets, each one has concocted its own exclusive Bon-Appétit-lah meal creations to be enjoyed by friends, family, and loved ones! Simple, flavorsome dishes that can be prepared at home are also offered – Chilli Butter Cream Mussels, Salmon en Croute with Kerabu Ikan Bilis, and Pandan Coconut Crème Caramel – all of which can be enjoyed with 1664 Blanc's premium wheat beer or the latest addition, 1664 Rosé.
1664 Blanc continues to inspire consumers to embrace the French spirit of 'joie de vivre' – enjoyment of life, by sharing good taste moments with loved ones through delectable food & drink. It doesn't mean you need deep pockets to enjoy the finer things in life. 1664 Blanc delivers those moments through simple yet elegant dining experiences that can be savoured by everyone whether it's in the comfort of their own homes or out about on the town.

Caroline Moreau, Marketing Director of Carlsberg Malaysia
Grand Prize Up for Grabs!
Starting from now until the end of June, purchase RM30 worth of 1664 Blanc or 1664 Rosé in a single receipt to stand a chance to be one of two lucky winners for a 3-day, 2-night luxurious staycation at RuMa Hotel, which includes delectable delights, a spa package, Hi-Tea, and cocktail sessions with the featured 1664 alcohol!
To double winning chances, purchase any 1664 Blanc tower at your local bar or pub. You can also purchase three full pints, six half pints, or one bucket of 1664 Blanc or 1664 Rosé to gain one entry into the running! More prizes can be won as well, such as a uniquely designed limited edition 1664 Blanc Fridge and an exclusive gift set that comes with 1664 Blanc and 1664 Rosé beer as well as the iconic 1664 Blanc glass.
Be sure to visit 1664 Blanc's website for more information! Or like and follow 1664 Blanc's Facebook and Instagram; make sure to hashtag #1664Blanc, #BonAppetitLah, and #GoodTasteWithATwist as well to win prizes! Good luck!
More on Food: