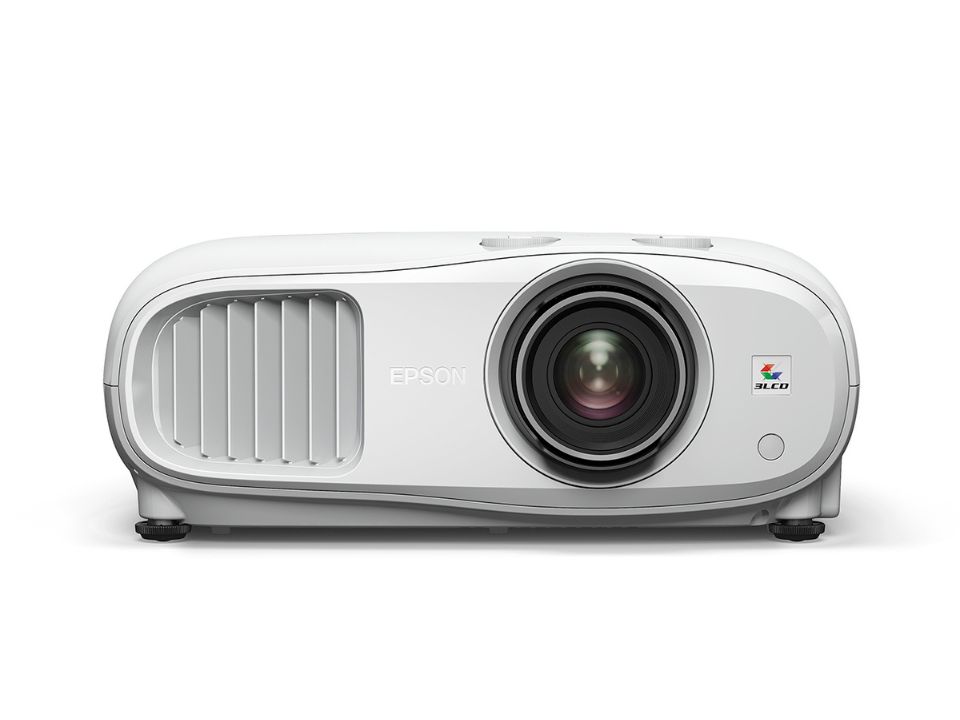 In today's society, we see surging demand for digital screening as we move towards digitalization. Streaming services such as Netflix, YouTube, Disney+, HBO, and Amazon Prime have been increasingly popular, and are some of the most sought platforms to stream movies, variety shows, documentaries as well as drama series.
Projector At Home. Sounds Like A Good Idea
During the start of the pandemic, we were unable to visit cinemas and enjoy movies on the big screen. We were all stuck at home, and could only stream movies on our television, laptop, and phone, which are smaller as compared to the big screen that cinemas have.
Although we are now allowed to go back into the cinemas, but who wouldn't want to achieve cinema experiences in the safety and comfort of their own homes? To do that, you could simply invest in projectors!
There are many misconceptions about projectors and many would often think that projectors require high maintenance as they need regular servicing, a large space for it to work, difficult installation, and many more. However, those are all myths, and having a projector will benefit you in many ways too!
5 Advantages Of Having Projector From Epson At Home
Large Images
When using a projector, it projects a larger image and allows us to see the graphics clearer. Using Epson's Ultra Home Projectors, it allows us to have a detailed view of the screen allowing for an immersive experience, hence bringing the feel of cinema right at home in our own couches and bed!
Eye Comfort
Did you know that your eyes feel more comfortable when looking at projected images as compared to digital screens like televisions? This is due to the effect that reflected light has on our eyes, instead of emitted light from televisions.
With larger images, we would not need to strain our eyes as we stream movies and shows, because Ultra Home Projectors from Epson allow us to adjust and shift the lens to our liking. Moreover, they offer a good color balance which brings a more pleasant viewing experience.
Portable
Many think that projectors are large and bulky which makes them hard to carry around wherever we go. In reality, if we look at the specifications of Epson's projectors such as the Epson EpiqVision Mini EF-11 Laser Projection TV, it is compact with a dimension of 175 x 175 x 58 mm, on top of that it weighs approximately 1.2kg. It can be easily carried around and be used anywhere as long as there is electricity and a power plug.
Cost-Effective
Projectors are cost-effective as they can last us for a number of years without the need for constant servicing. Essentially, they are much more affordable as compared to a large-screen, high-resolution television set. Additionally, better projectors have great contrast ratios, hence better image quality, and that makes projectors significantly a better investment as compared to televisions.
Easy To Install
They are easy to install and don't require complicated setup procedures. Epson has projector that are easy to set up such as the Epson Home Theatre TW750 Full HD 1080P 3LCD Projector. It is able to connect to our devices effortlessly through Bluetooth, which saves the trouble of plugging wires into our devices.
Furthermore, all projectors need is a flat surface, plug into a power source, and connect to your preferred device to stream whatever you like. Once the whole installation is completed, just sit back, relax and enjoy the show!
If you're a person who loves to watch movies and dramas, installing one Ultra Home Projector from Epson would be a great investment for you! No more sore eyes from watching the screen for too long, now you can have your movie or drama marathon without any worries! For more information on Epson Projectors, kindly visit https://www.epson.com.my/business-solutions
Turn your house into a movie theatre with the Sonos Ray speaker, better sound better experience!