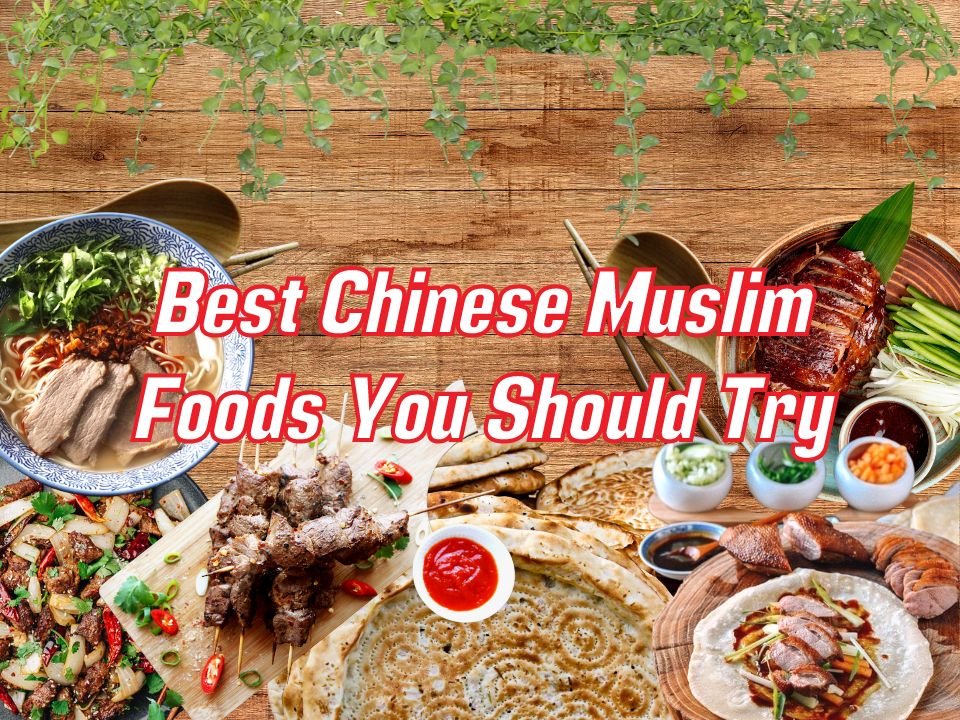 As Malaysia is a multiracial country with diverse ethnicities, the people here are exposed to many cultural elements and that includes foods and drinks. For example, we have "mamak" to get a taste of Indian foods and drinks like thosai, roti canai, teh tarik, teh halia, neslo and many more. This time Rise Malaysia wants you to dive in into best Chinese muslim foods! Psst, no worries, Dim Sum is not included here as many are so familiar with it.
Our Top Picks For Best Chinese Muslim Foods:
1. Dapanji 大盘鸡 (Big Plate Chicken/ Big Pot Chicken)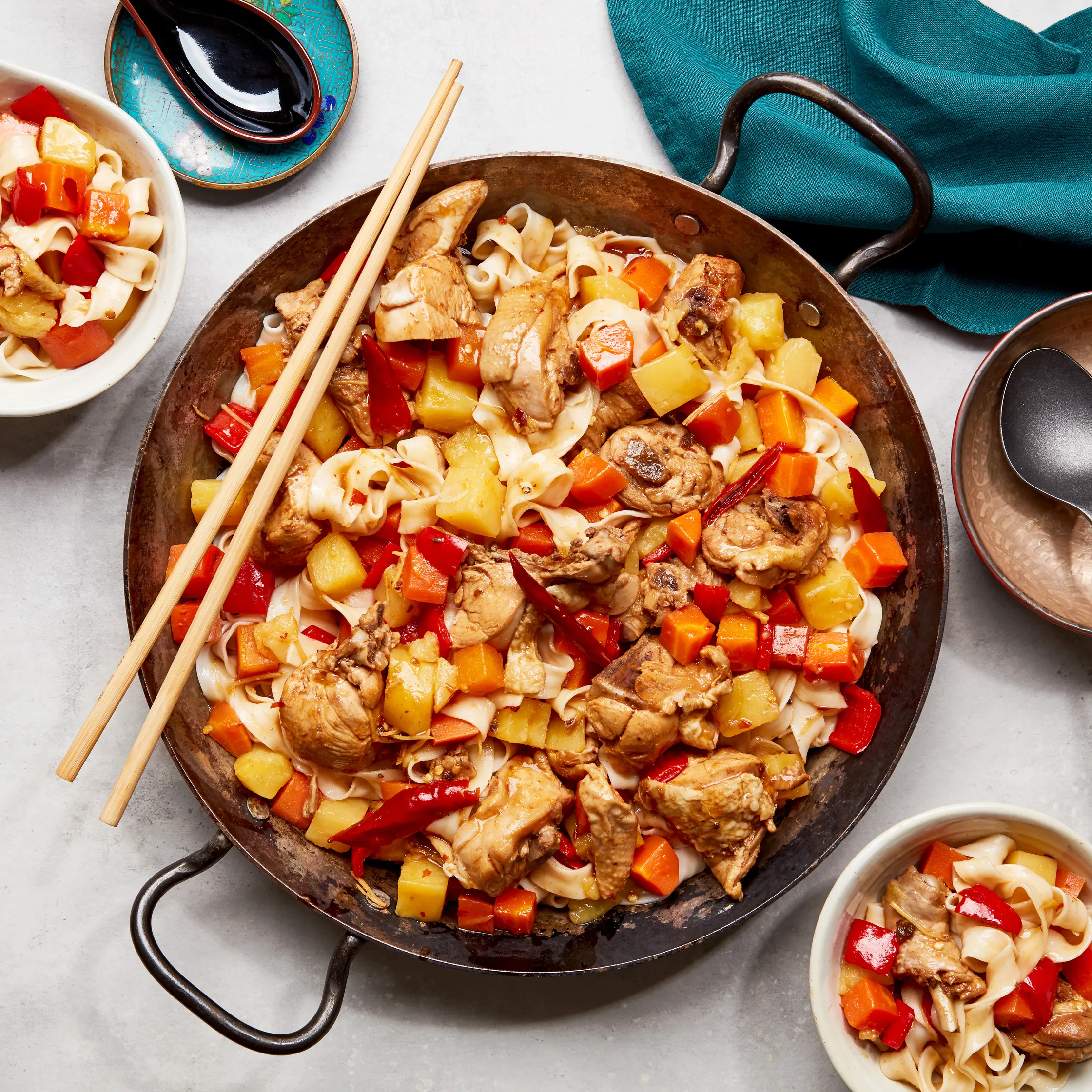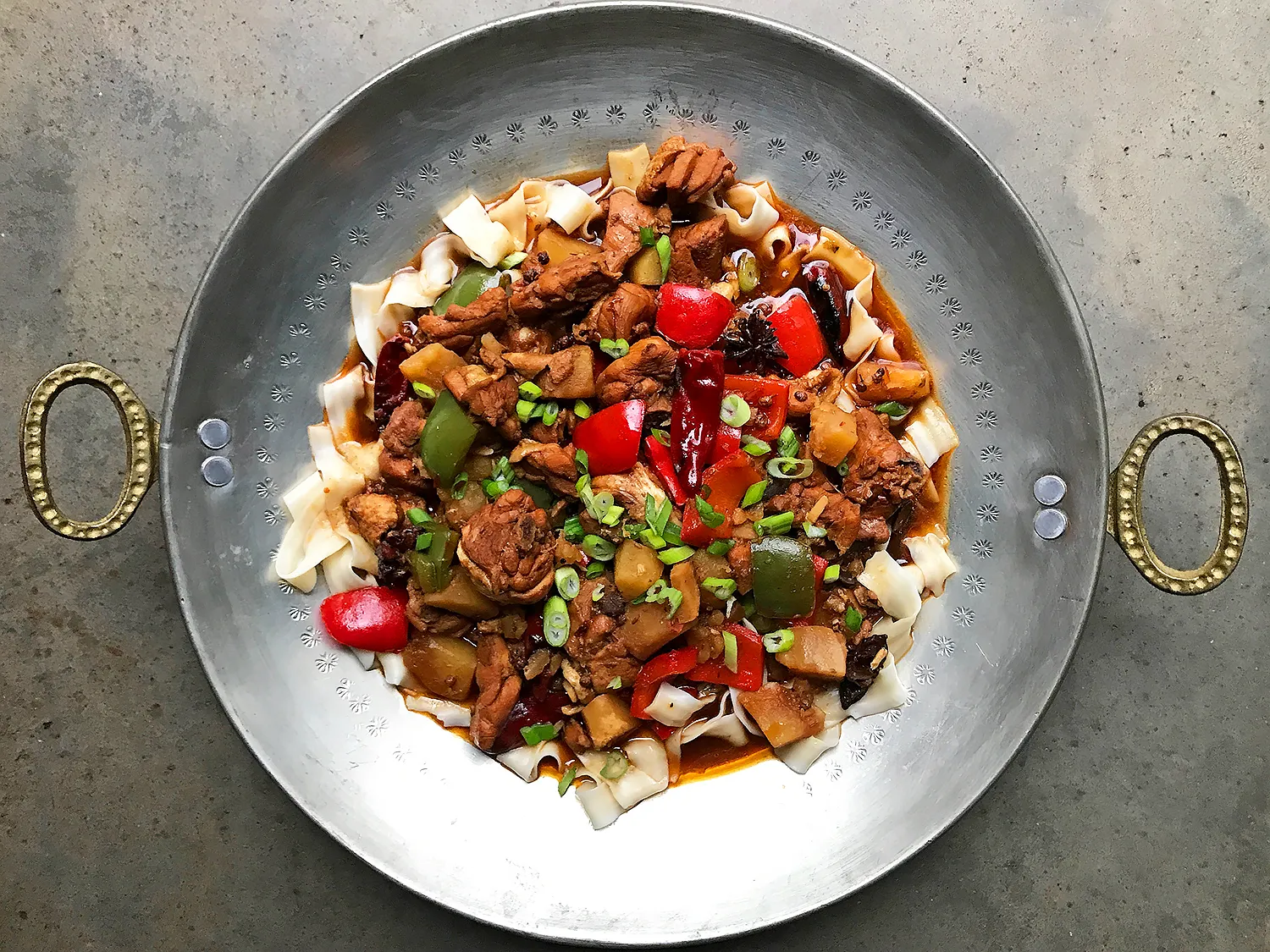 Dapanji is a popular Chinese Islamic (halal) cuisine dish known for its intense flavors. It is essentially a chicken stew with spices that create a delicious taste experience. The dish includes chicken, onion, garlic, bell pepper, potato, chili pepper, ground cumin, cooking oil, and soy sauce. It is often served with hand-stretched Islamic noodles or flat naan bread. Dapanji is typically made with a complete chicken that has been butchered into small, bone-in pieces and is meant to be shared by at least four people. Some restaurants offer a "half plate of chicken" option for smaller groups, called "Banpanji".
2. Cumin Lamb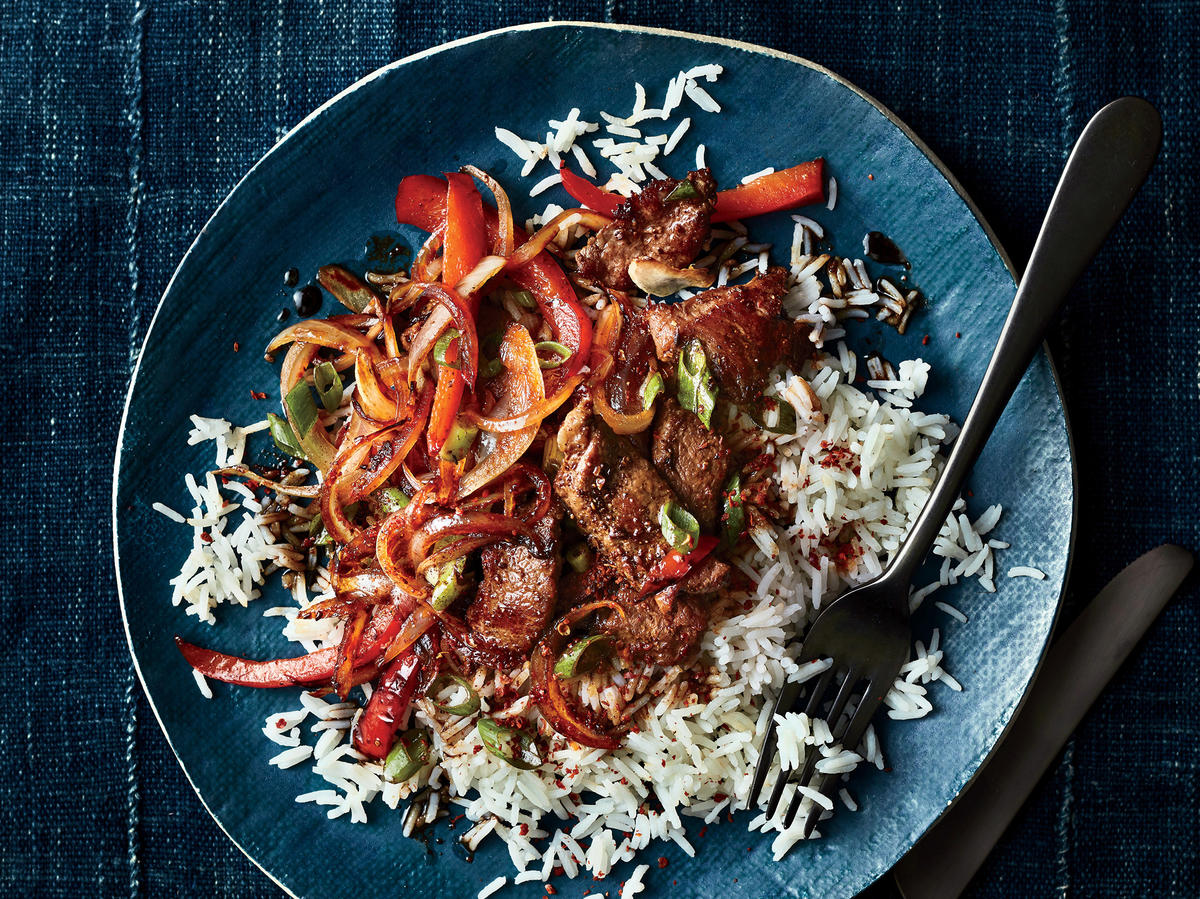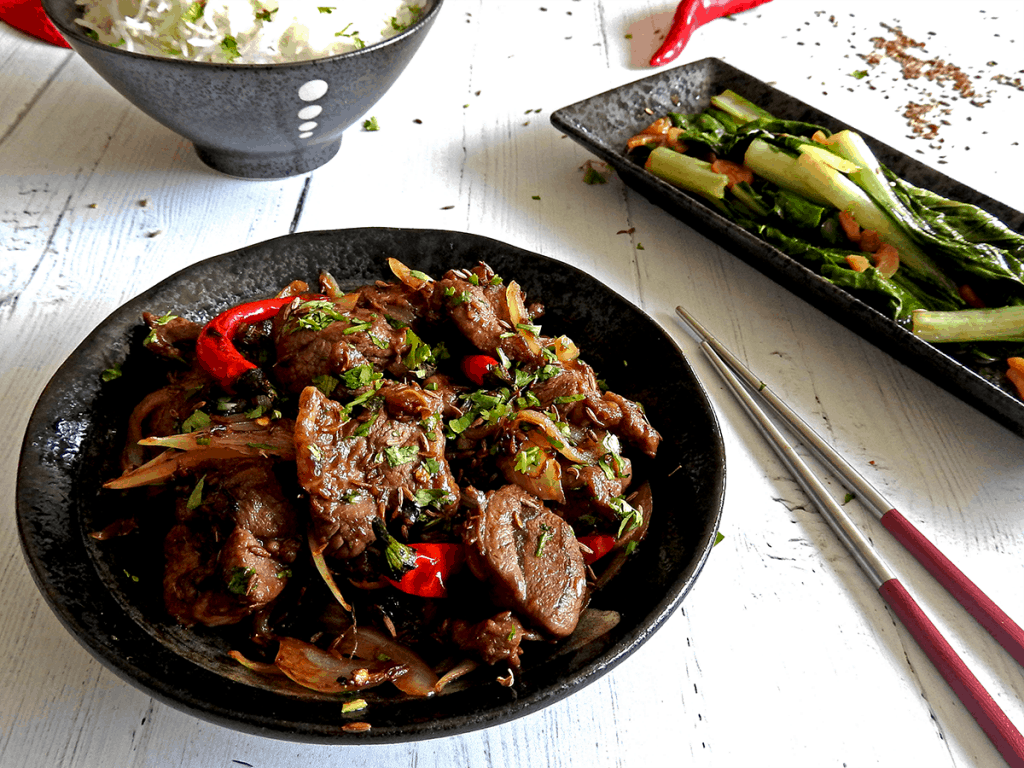 Cumin lamb is a popular dish in China's northern and western regions, especially among the country's Muslim population of 20 million people. The lamb cubes have a crispy exterior and a tender interior. The coating is made with spices like cumin powder, chilli pepper, and Sichuan peppercorns, and the lamb is marinated in an aromatic oil with ingredients such as ginger, garlic, and onion. This dish is a great addition to a Chinese buffet and perfect for sharing with multiple dishes. It's also a great choice for entertaining guests.
3. Lamian 拉面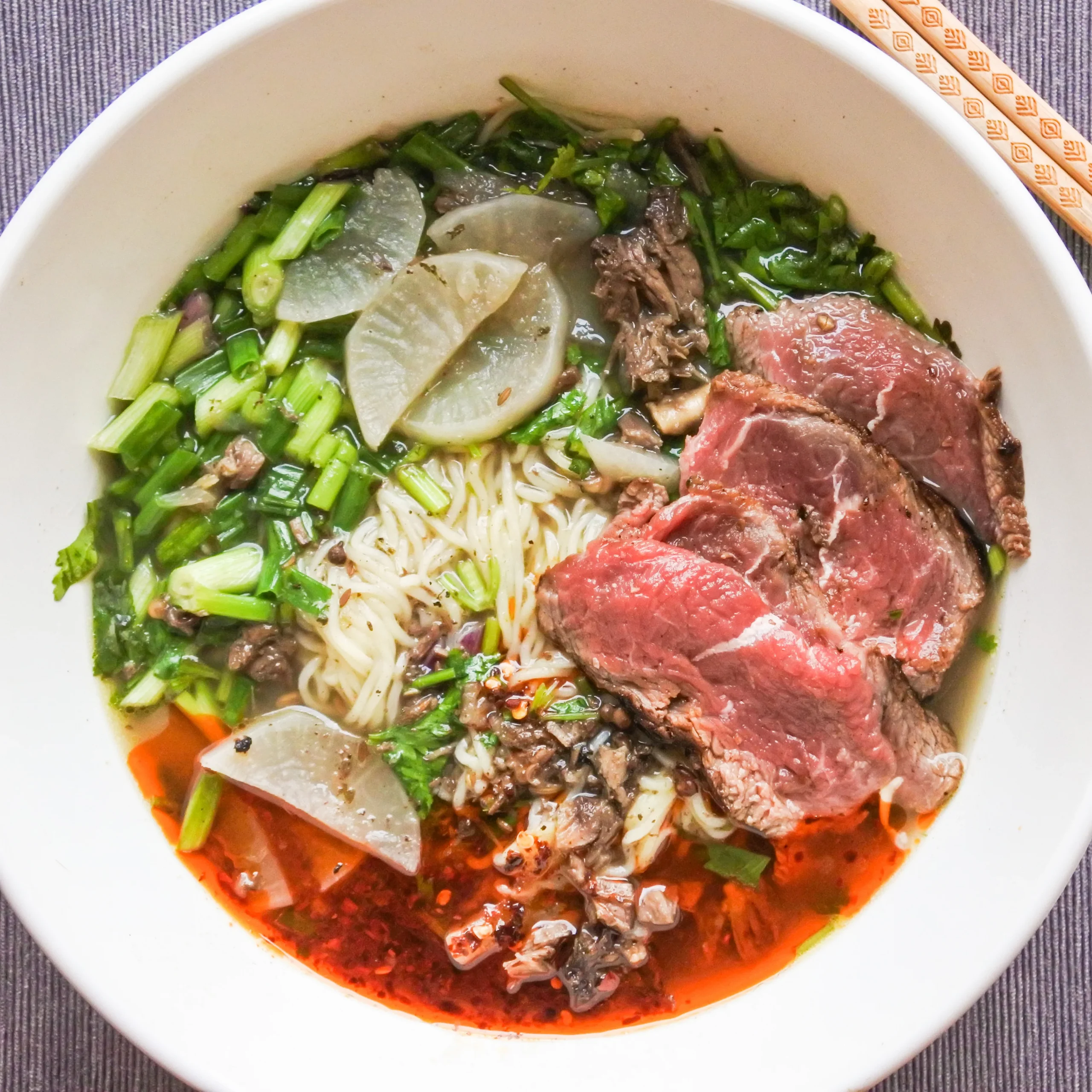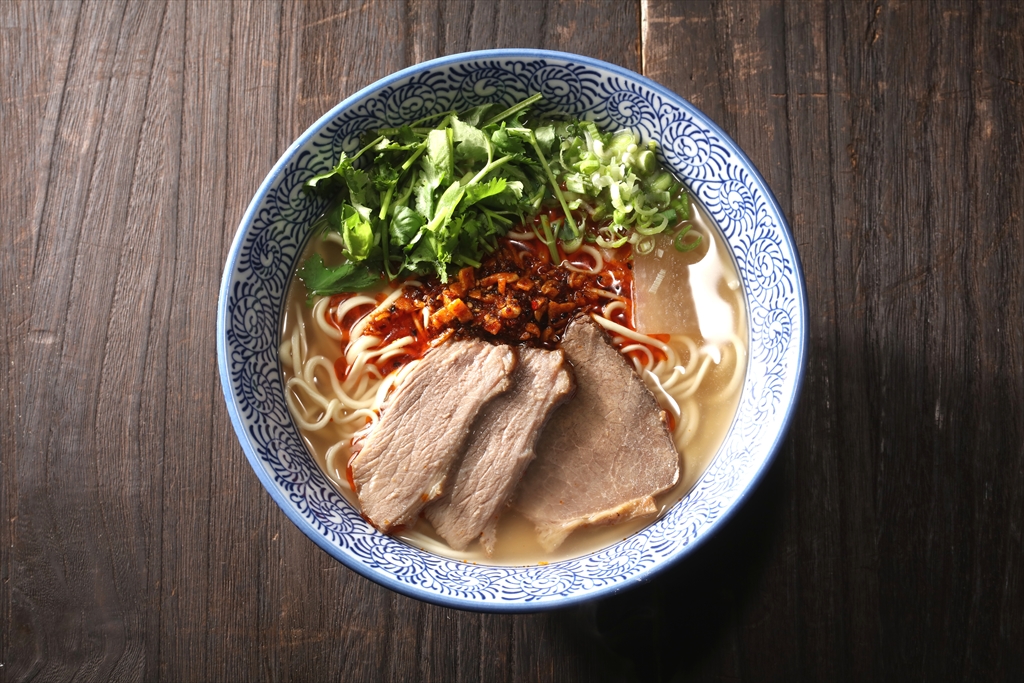 In Lanzhou, China, a city with many Muslims, you can try lamian, a delicious Chinese Muslim food made with hand-pulled noodles. The noodles are served in a beef broth with beef pieces, chopped spring onions, and coriander on top. To make the noodles, a ball of dough is stretched multiple times to create many thin, long strands. This process is called "la" (to pull) and "mian" (noodle) in Chinese. The dough is kneaded vigorously and pulled in short, straight tugs. Some noodle makers also dust the strands with flour to prevent them from sticking together.
4. Nang / Nangbing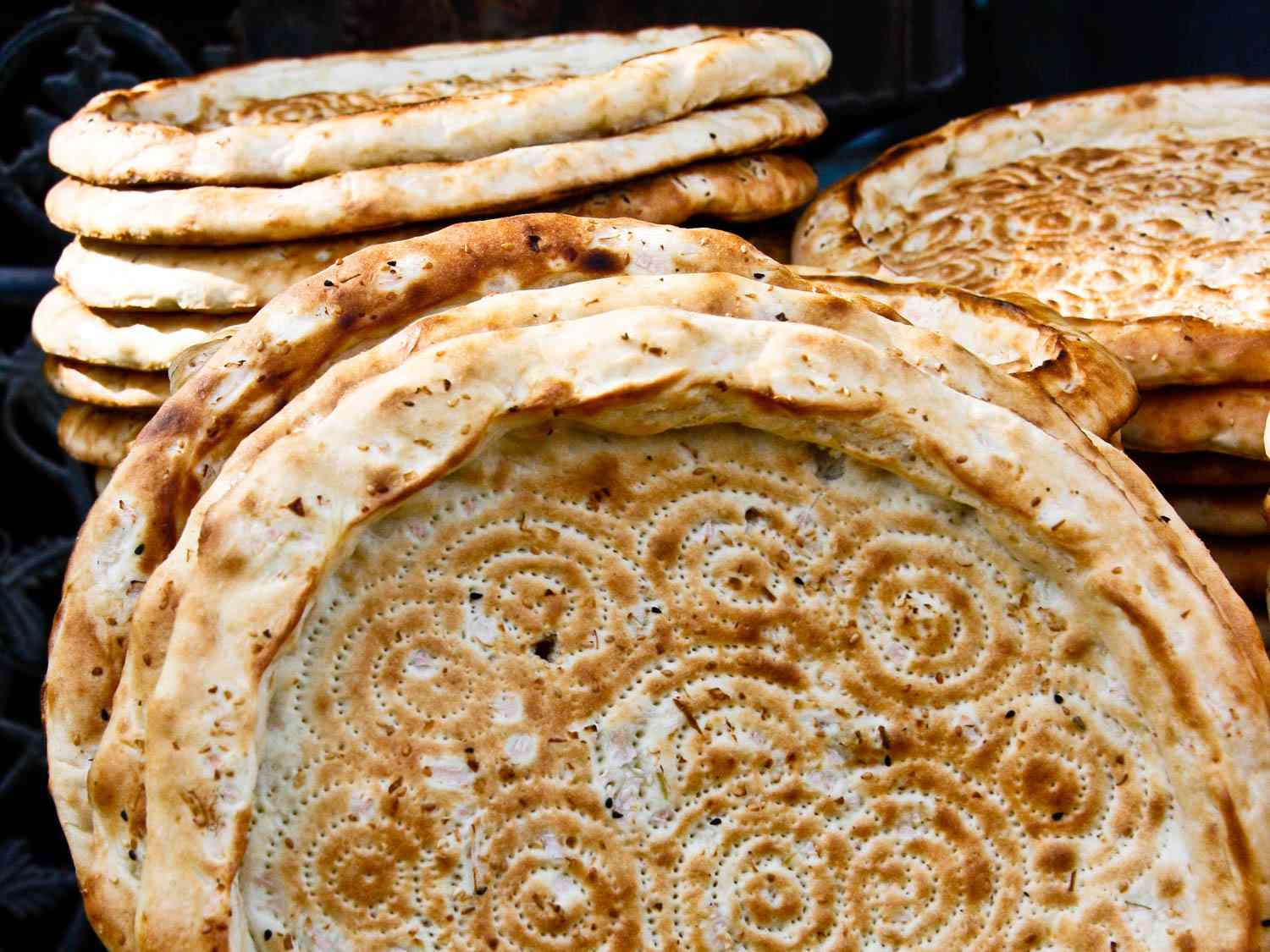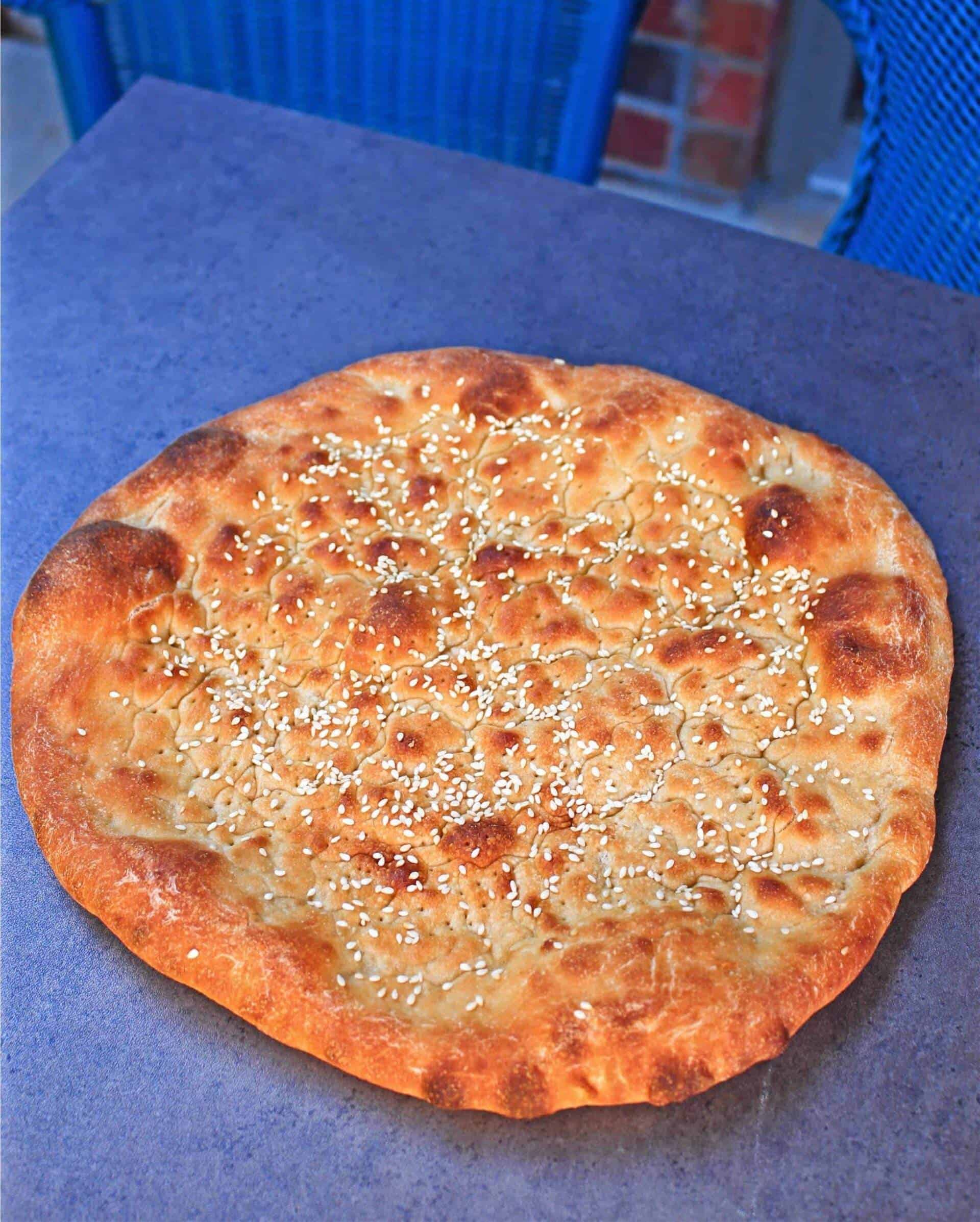 Nang is a tasty flatbread from China's Xinjiang region. This low-gluten bread is tender and has a delicious crunch when freshly baked. Nang has been around for over 1,400 years and comes in over 50 different varieties. The bread is made with flour, sesame, onion, eggs, milk, salt, and sugar. It can be found in different sizes, with stamps on top that also help to prevent the bread from rising too much while baking.
5. Kung Pao Chicken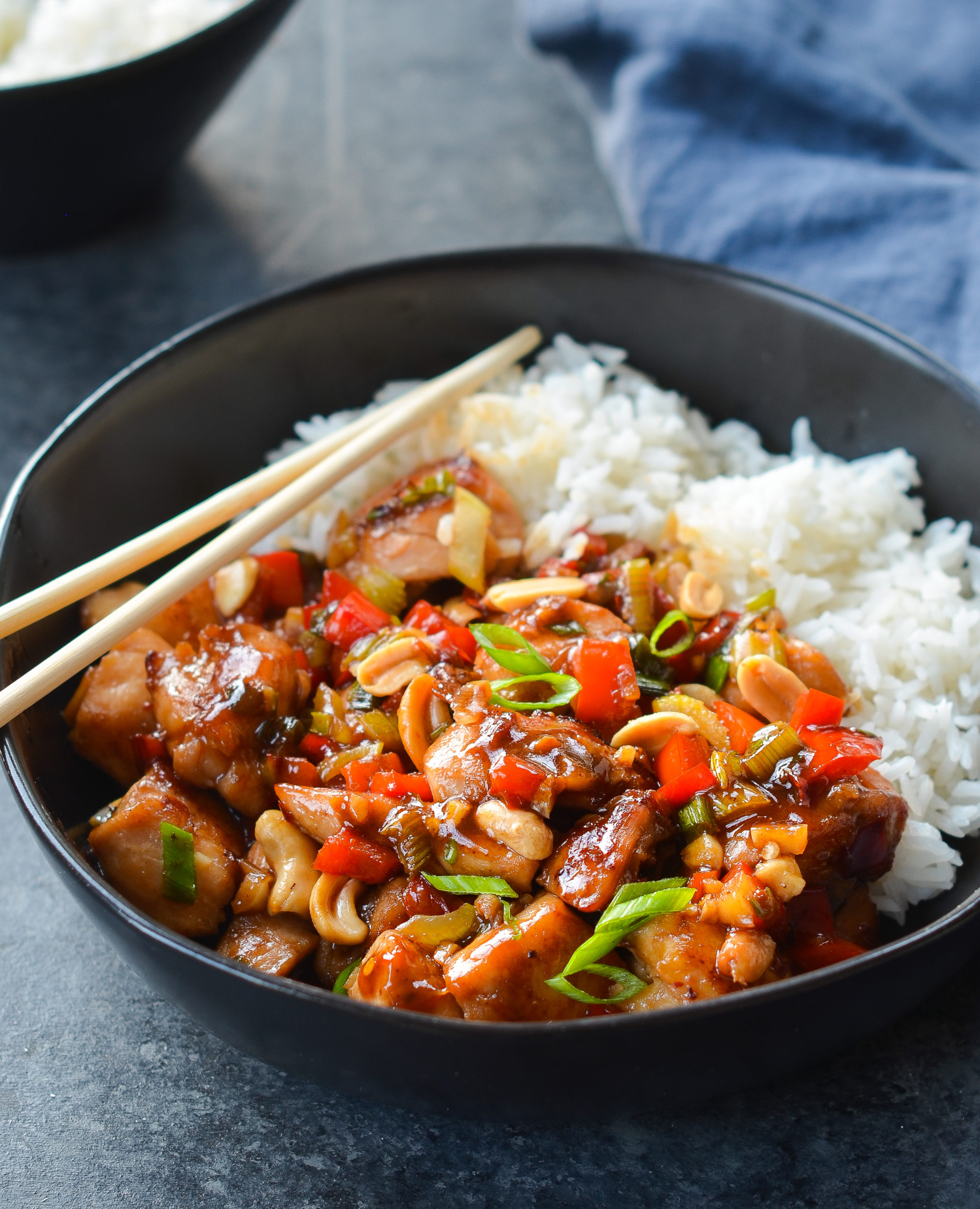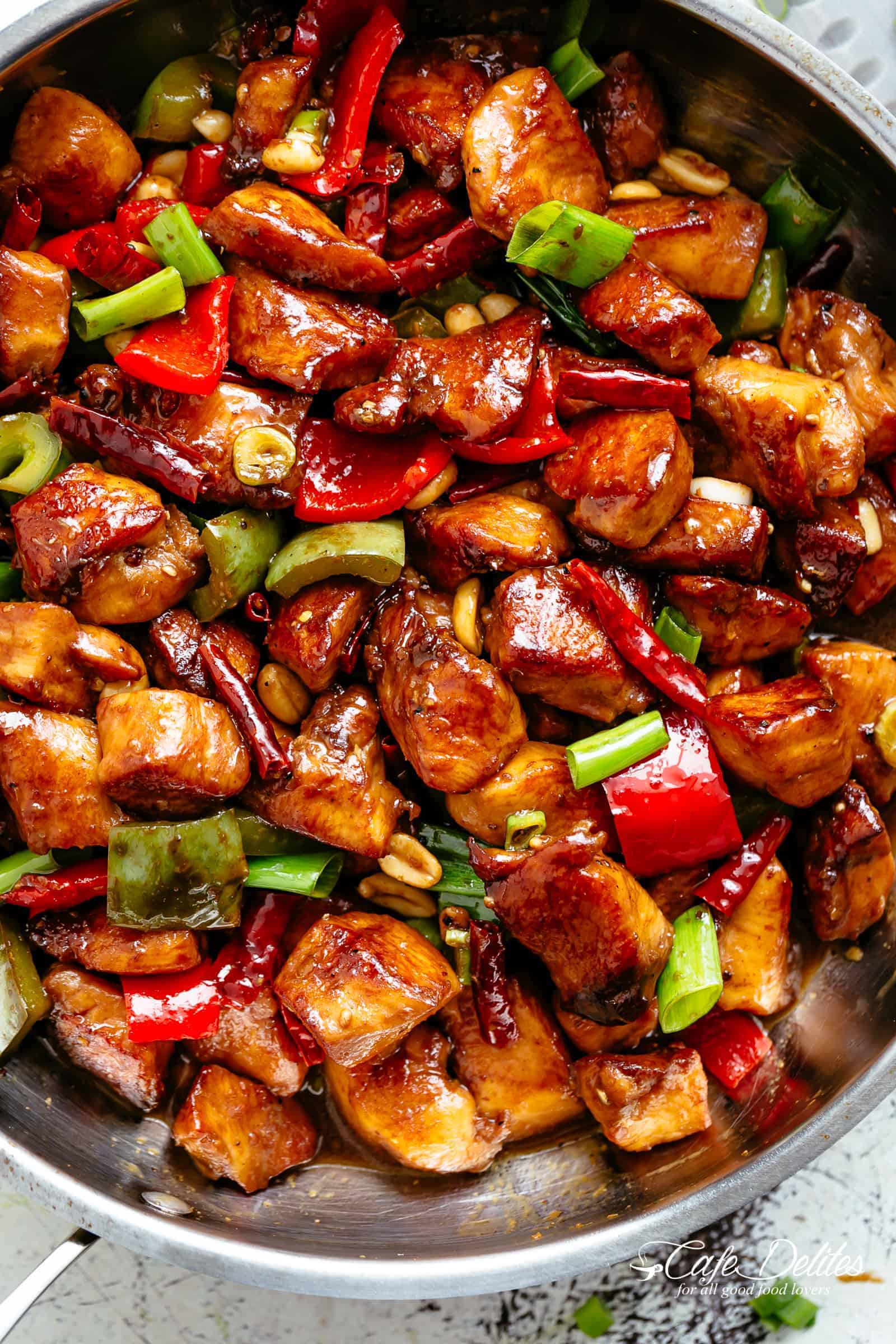 Kung Pao chicken is a popular Chinese dish that combines stir-fried chicken, vegetables, and peanuts. Traditionally, it's made with Sichuan peppercorns, Chinese black vinegar, rice wine, and dried red chilies. However, this Americanized version uses more common ingredients.
This dish is a great option for a quick and easy weeknight meal. Simply pair it with rice and you'll get the same sweet, sour, and slightly spicy flavors as the classic version. It's loved by many for its complex flavor profile that combines sour, sweet, salty, and spicy notes. Getting the perfect balance of flavors requires careful consideration of ingredient amounts.
6. Peking Duck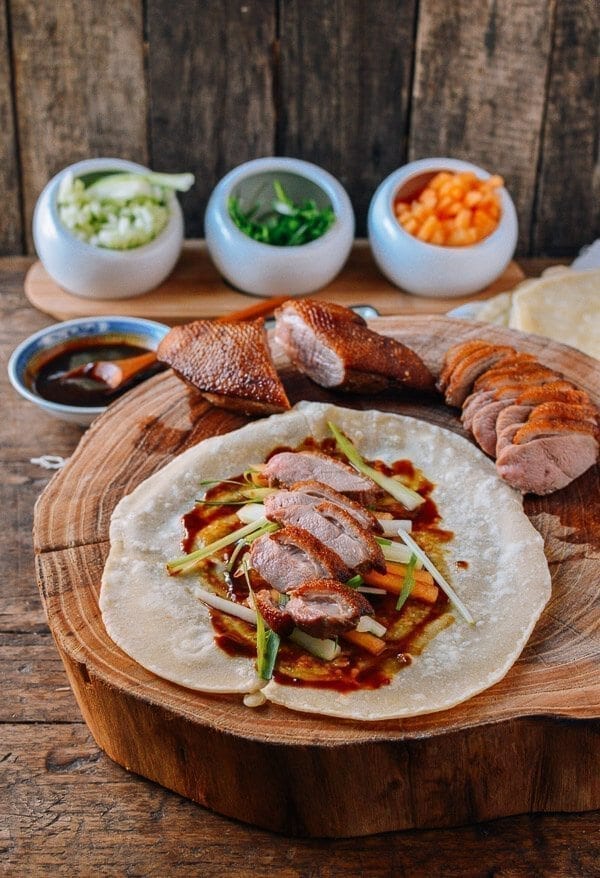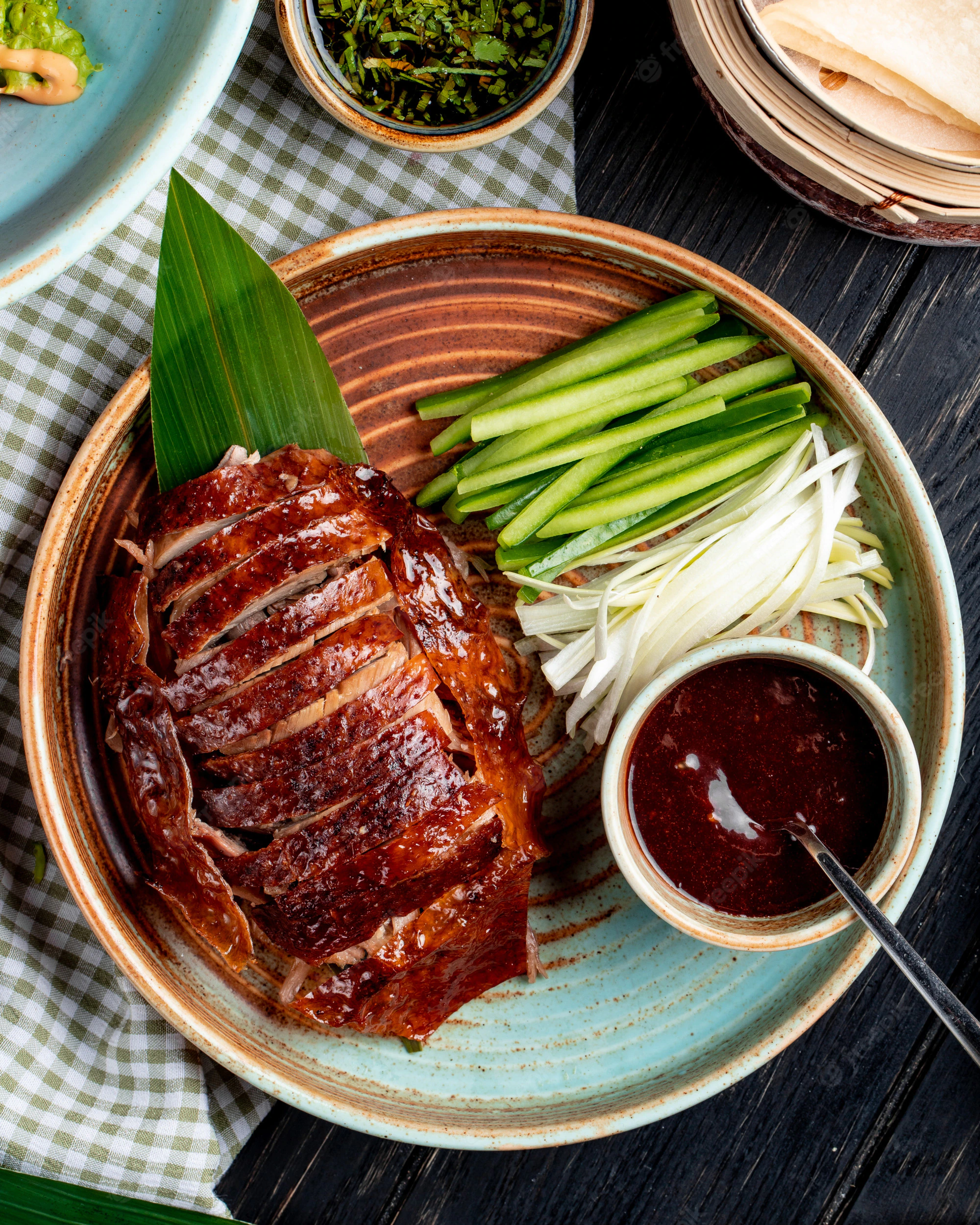 Peking duck is a traditional Chinese dish with crispy skin that's been served since the days of the emperors. Specially bred ducks are roasted and the cook slices a small amount of meat for each diner before presenting the rest of the meal. The duck is cut with a special knife and served with pancakes, spring onion, cucumber, sweet bean sauce, and pickled radish. Sesame seed pastries can also be stuffed with slices of duck. Garlic and pickled veggies are great additions to the dish.
7. Hui Mian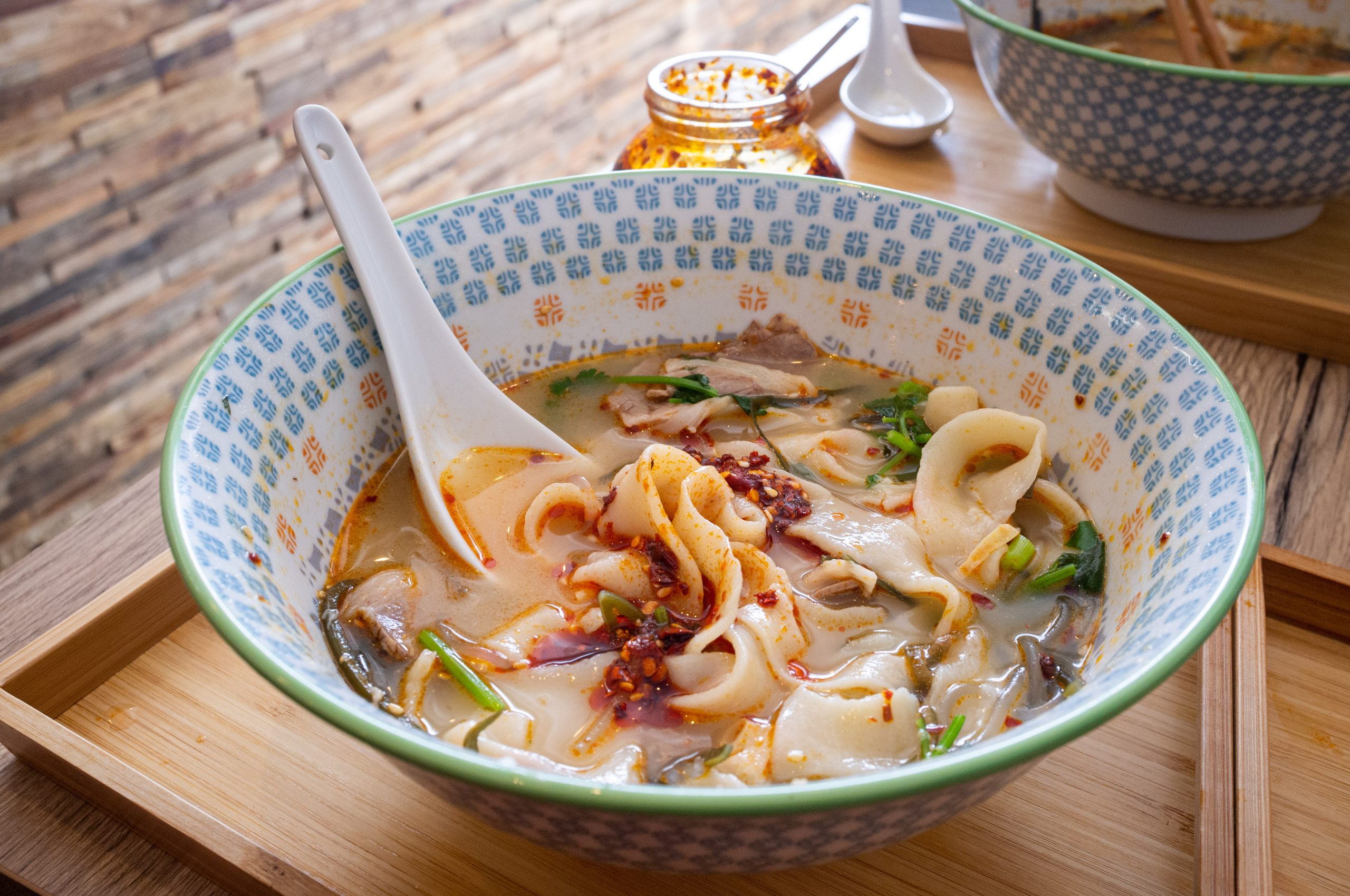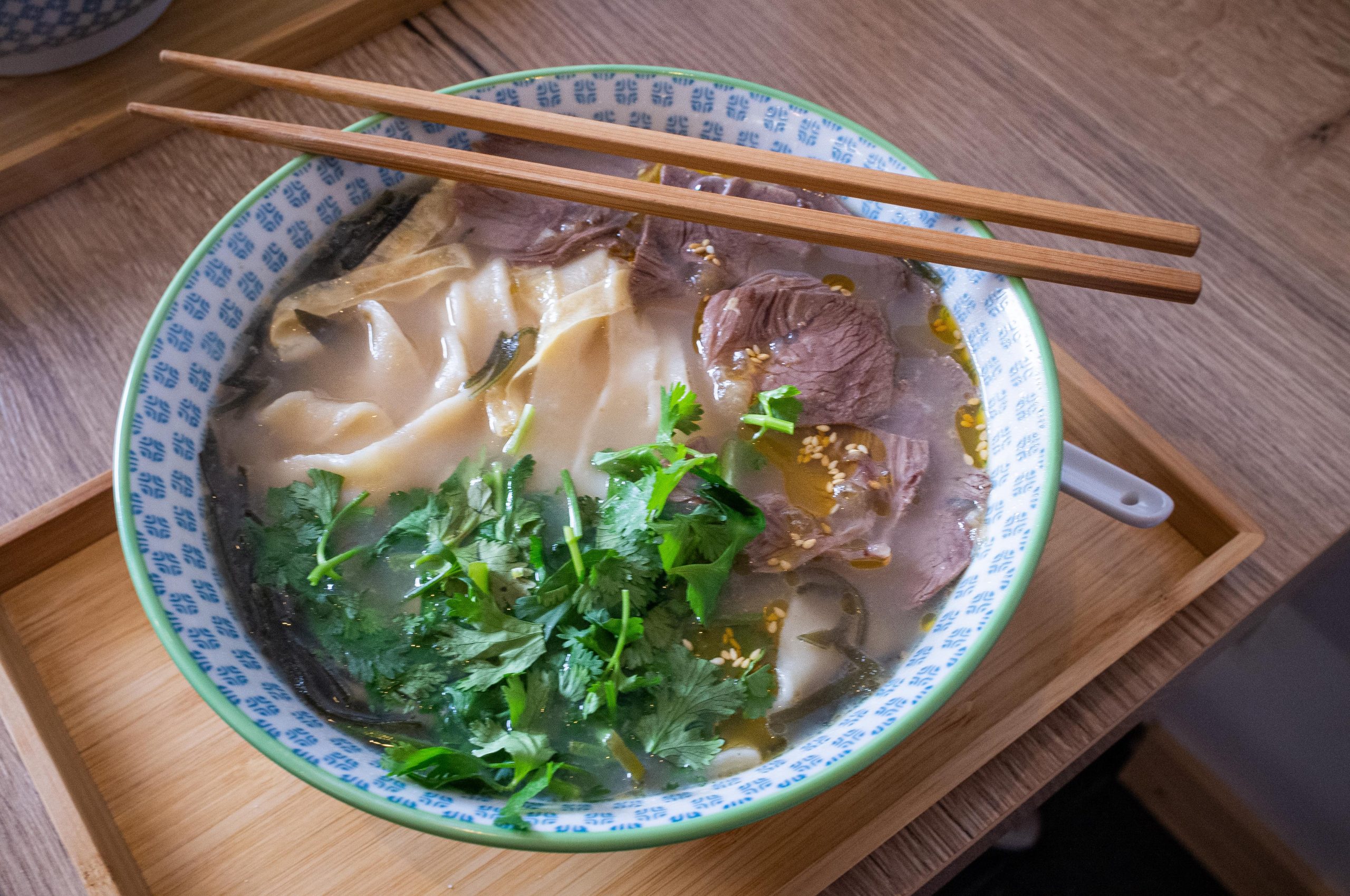 Hui mian is a noodle soup from Henan, China, made by simmering lamb bones with Chinese herbs for at least five hours to create a milky white broth. The soup can be customized with kelp, tofu, coriander, quail eggs, chile oil, sweet garlic, and minced peppers. Legend says that Hui mian was created by a rural woman to feed a weak and hungry Li Shimin during a war, and after he became emperor, he ordered his cooks to learn her techniques.
8. Lanzhou Beef Noodle Soup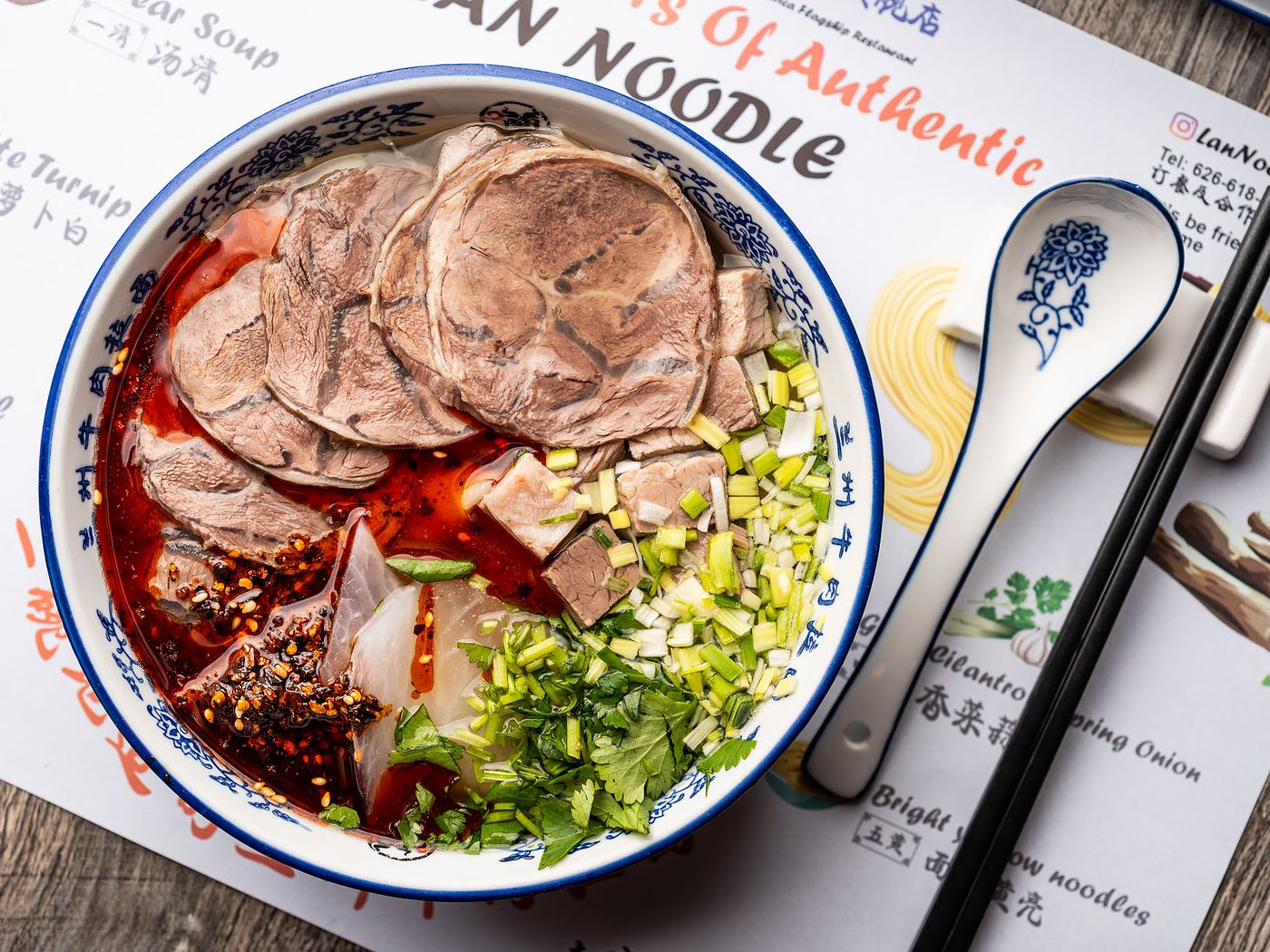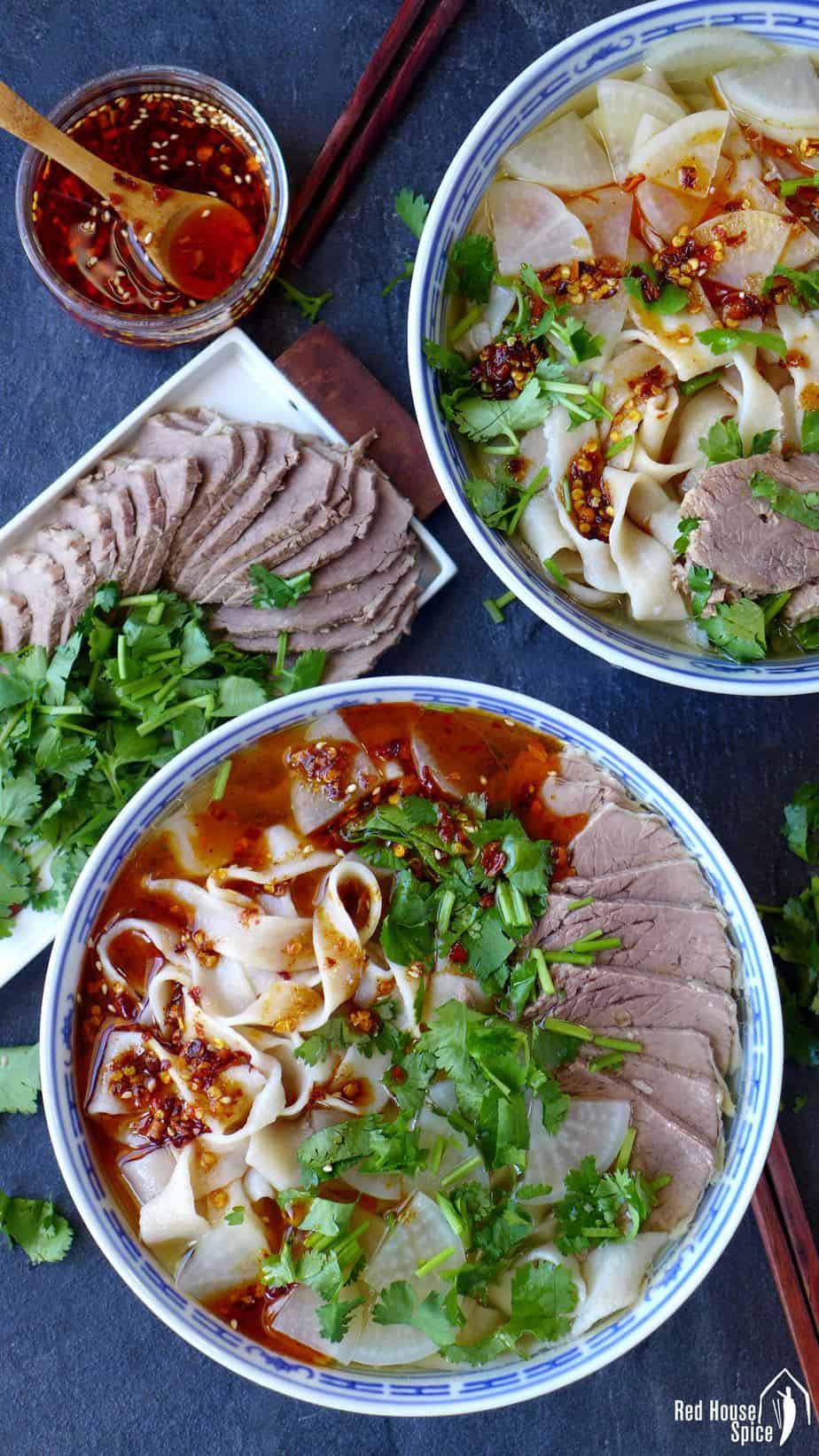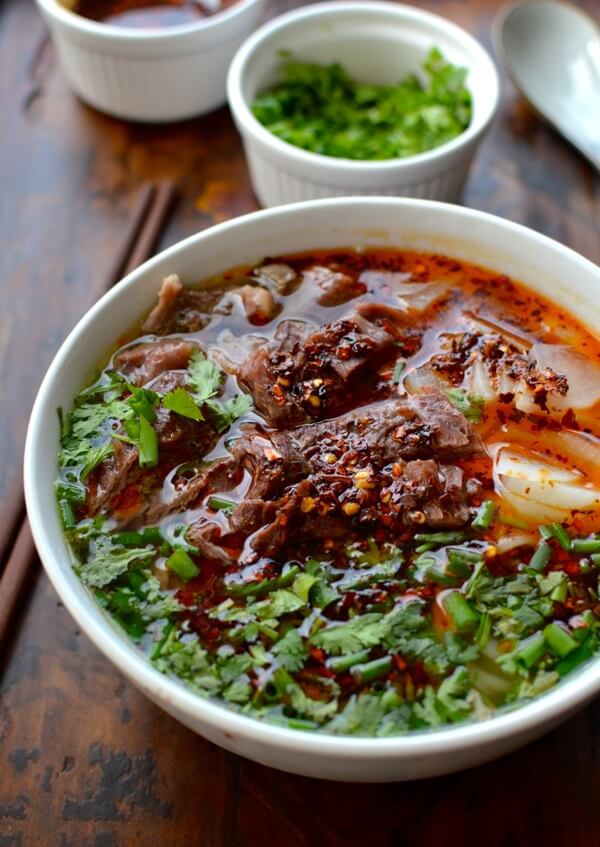 China boasts a wide variety of noodle dishes and soup recipes, but the Lanzhou Beef Noodle Soup stands out as a must-try dish among the best Chinese Muslim foods. The soup features a clear, flavourful broth, handmade noodles, shaved beef, soft Chinese radish slices, cilantro, scallion, and spicy red chile oil. Chinese Muslims commonly prepare this soup with halal meat, and it has a milder flavour due to the absence of soy sauce, which can be enhanced with the addition of salt and herbs. Legend says Ma Baozi, a Hui Chinese man from Lanzhou, invented the dish.
9. Chuan / Chuanr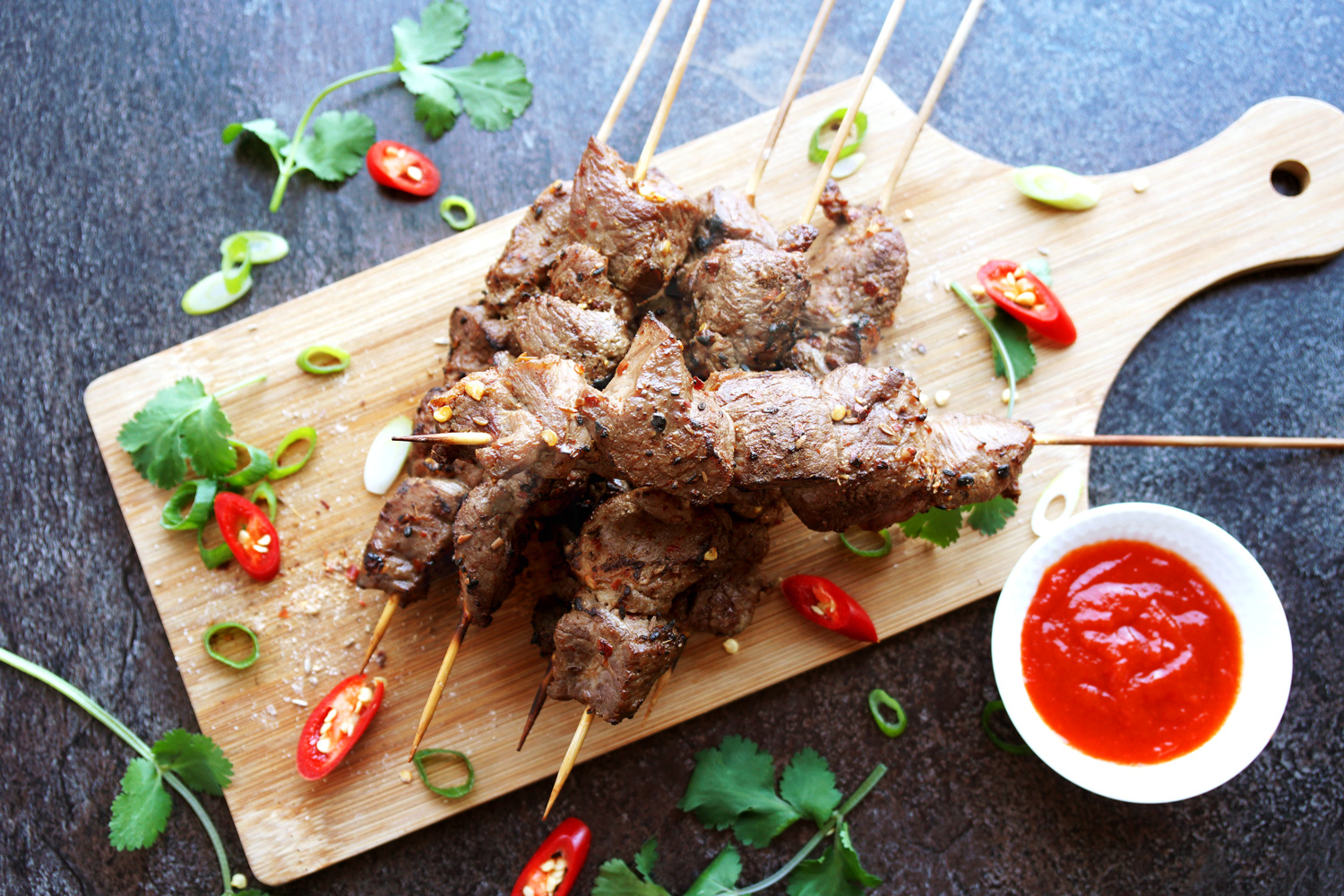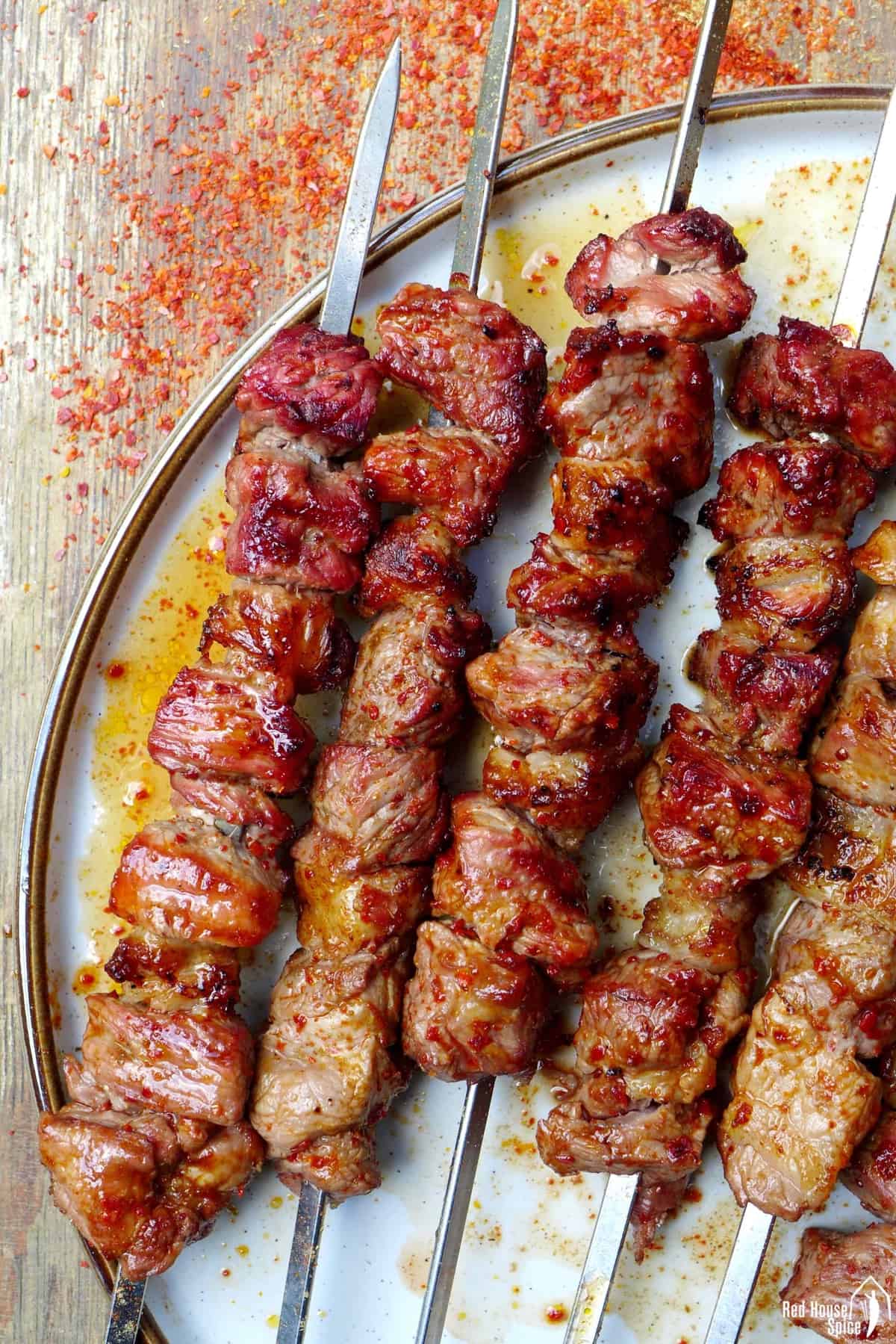 Chuan is a popular Chinese Muslim snack consisting of barbecued beef skewers that originated from the Xinjiang province of China. It has since spread across the country and is now a common street food in Beijing, Tianjin, Jinan, and Jilin. Traditionally, little pieces of beef are skewered and cooked over charcoal or electric heat, and it can also be deep-fried. While lamb is the most popular meat used, other types of meat and seafood are now being used, including some unusual animals. Cumin, dried red pepper flakes, salt, black pepper, sesame or sesame oil, and other spices are commonly used to flavour chuan, and it can also be served with sweet bean sauce.
10. Suan Cai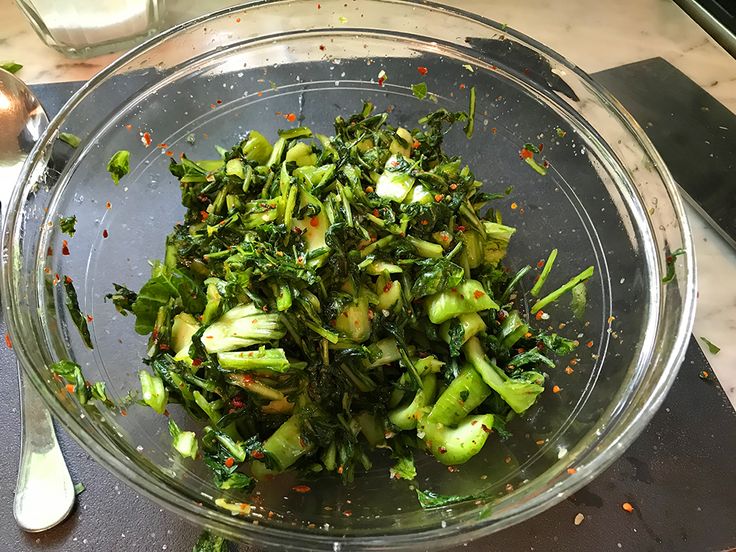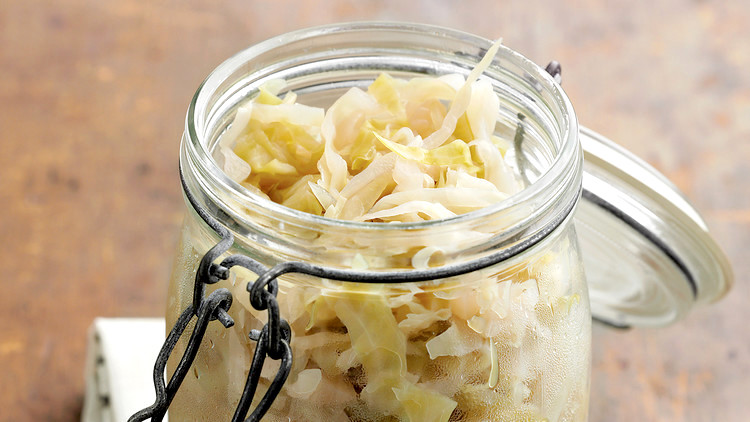 Suancai, a traditional Chinese pickled vegetable made from napa cabbage or Chinese mustard, is distinct from other types of pickled vegetables due to its unique ingredients and processing methods. The vegetable is crushed and then fermented in a jar or crock with salt over the course of a year, allowing it to take on a distinct flavor profile. During the fermentation process, a heavyweight such as a boulder is placed on top of the container to push the cabbage down as it ferments. There are two main methods for achieving the fermentation process: homemade and industrial. Salt plays a critical role in inhibiting microbial growth and metabolism during fermentation, resulting in a superior taste and quality of suancai. The salinity of the product directly impacts its taste and quality.
To Recap Of The Selected Best Chinese Muslim Foods
Chinese Islamic cuisine is a unique blend of Chinese and Islamic culinary traditions, with a focus on halal meat, aromatic spices, and herbs. It incorporates dietary changes to suit the Muslim community and draws inspiration from Middle Eastern, Turkic, and South Asian cooking traditions. Unlike other Chinese cuisines, it uses wheat noodles instead of rice. These subtle changes combine to create a distinct cuisine.