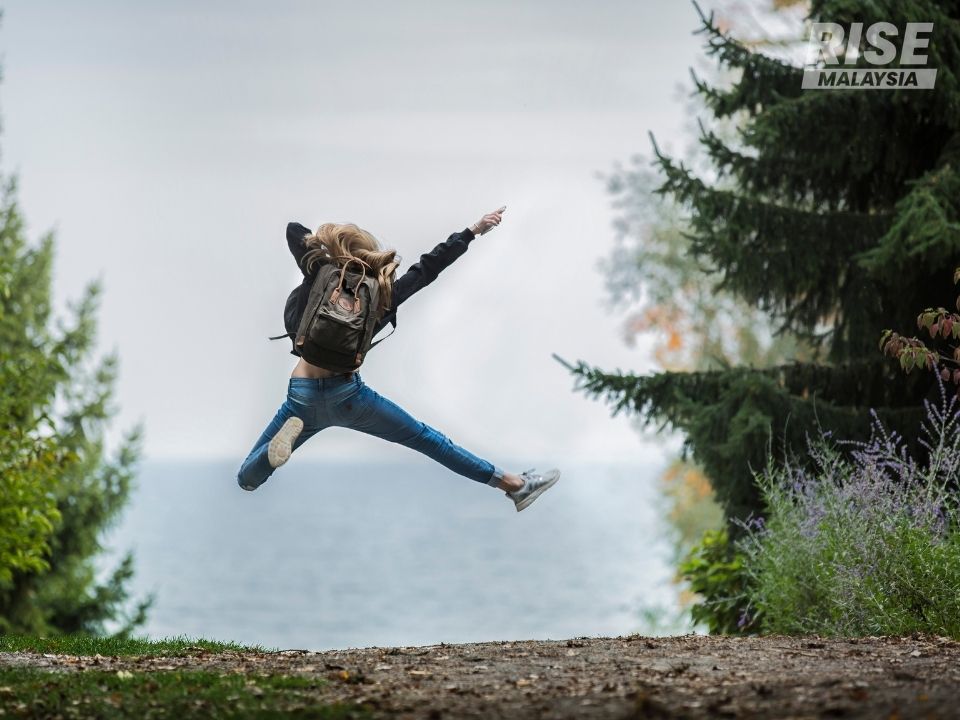 The year 2022 is here with new challenges and opportunities for us to become a better version of ourselves with a new positive lifestyle. It's time to make commitments and self-reflection.
We've even gotten accustomed to the new norm with masks, vaccines and social distancing. Due to the ongoing pandemic, some of us are in a constant battle with ourselves. We lost track of our usual lifestyle routines especially during the Movement Control Order, implemented by the Malaysian government.
Rebrand yourself with a healthier lifestyle and a more positive mindset
Following a healthy lifestyle is the first step towards self-love and self-care. Many of us are too indulged in the busy, fast-moving world that we tend to overlook the importance of this way of living. Juggling between professional life and personal life can be demanding and tiring.
At the end of the day, we often slack off when it comes to our personal needs and mental health.
Starting from the core; Mindfulness
Our mental well-being is just as vital as our physical well-being. In most situations, however, it is neglected. Mental wellbeing is also one of the health defining elements according to the World Health Organization.
Stress, worry, and depression have all become the new normal among working professionals in recent years.
Regularly practising mindfulness or focus can have a significant positive impact on your overall mental health. Commit to exercising focus daily in the morning beginning on January 1, 2022, for a healthy and mentally stable year ahead.
Simply sit back and relax in a quiet environment in the morning, with your eyes closed, and focus on yourself. Concentrate on every movement inside your body, whether it's a pulse or the air passing through your windpipe when you breathe.
Balanced and healthier lifestyle
Diet may have a big impact on our entire health, as the phrase goes – "We become what we eat." A nutritious diet is essential for living a healthy lifestyle. Healthy eating gives appropriate nutrients to the body and aids in illness prevention.
An improper or poor diet can cause a physiological imbalance in the body, which can eventually lead to a chronic lifestyle condition. As a result, eating a well-balanced, nutritious diet is critical for defending the body against health problems.
Make it a habit to consume Sattvic and nutritious foods in order to have a healthy year in 2022.
Make a promise to yourself to keep hydrated 24 hours a day for a smooth metabolism.
Take a break from your screen
Are you spending hours and hours of time while scrolling on social media? If the answer to any of these questions is yes, then it's time to change that.
You must recognise that there is a world outside of that 6-inch screen that is important. Keep track of how much time you spend on your phone. Analyze your smartphone usage and attempt to limit it to 1-2 hours each day.
Try turning off all alerts on your phone for a week or so, until you can manage your cravings to check your phone. Keep a safe distance from the digital world to give yourself a dopamine detox.
Make a resolution to live a digitally healthy life in the year 2022. Make certain that you spend your valuable time on healthy activities rather than scrolling endlessly on social media.
Don't forget to promise yourself a healthy and prosperous year ahead using these new year resolutions.
More on Lifestyle: