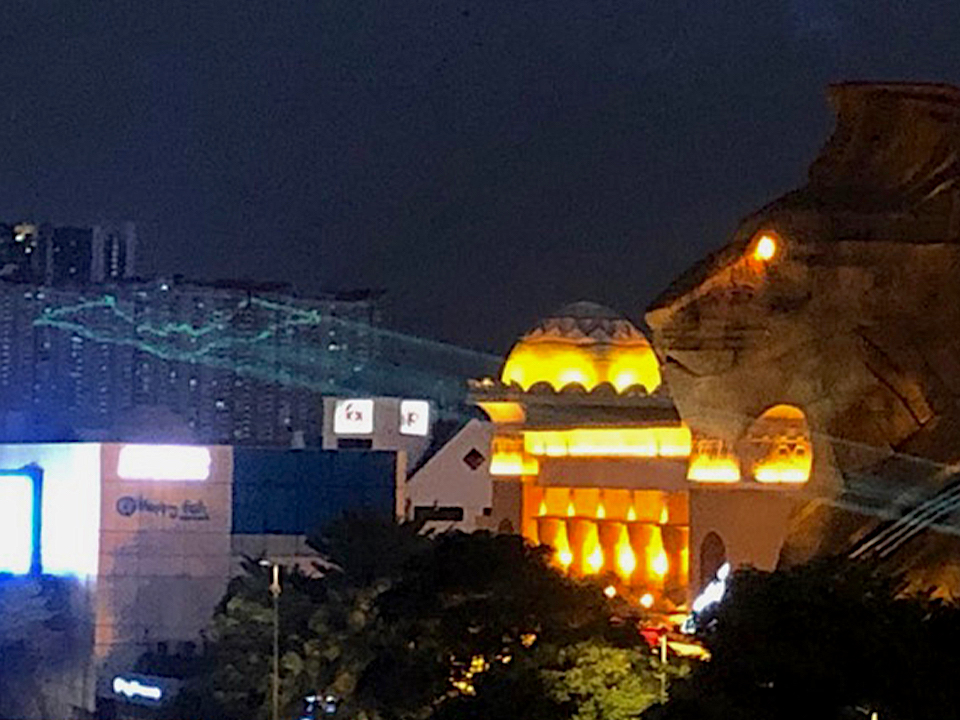 The Lion at Sunway Pyramid seems to have a legendary guest recently. Blasting through the night sky, above the Lion Head is Batman's Bat-signal shining on the night of 1 March 2022 (Tuesday). This laser light bat signal sky projection by Warner Bros is rolled out in conjunction with the release of the much anticipated 'The Batman' movie on 3 March 2022. At the same time, visitors who visit Sunway Pyramid can also enjoy 'The Batman experience' with fun activities going on.
The Bat Signal Sky Projection will be up for 3 days only!
According to Cinema Online, the Bat signal will last from 1 March 2022 to 3 March 2022 in three different locations. This will be the only period you get to experience being a Gotham citizen with the sight of the signal. On 2 March, the signal was spotted above Sunway Putra Mall, followed by Berjaya Times Square on 3 March.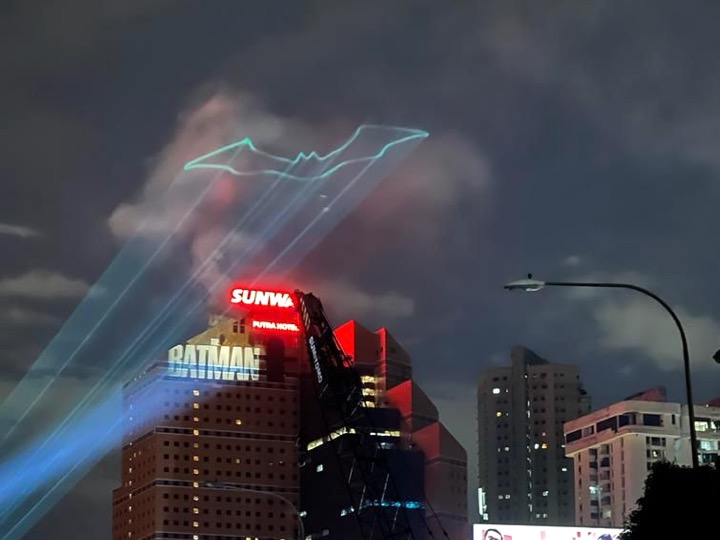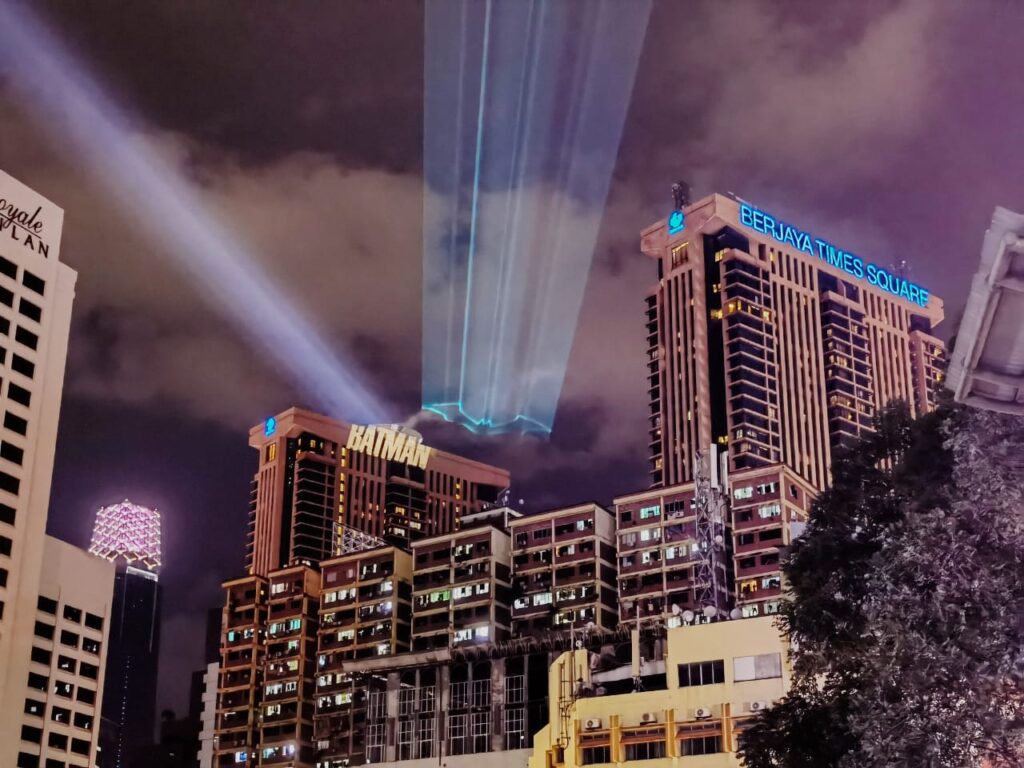 The surprise appearance of it in KL city successfully caught people's attention in the area. Have you seen it while you drive past the malls?
The First Laser Light Sky Projection in Malaysia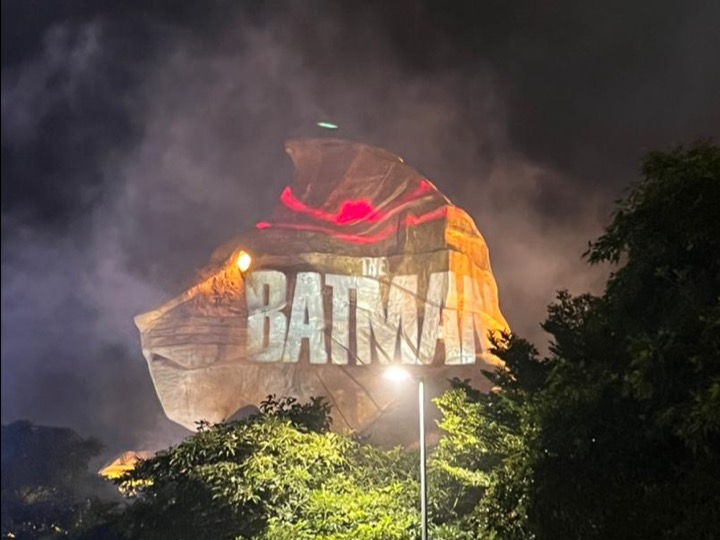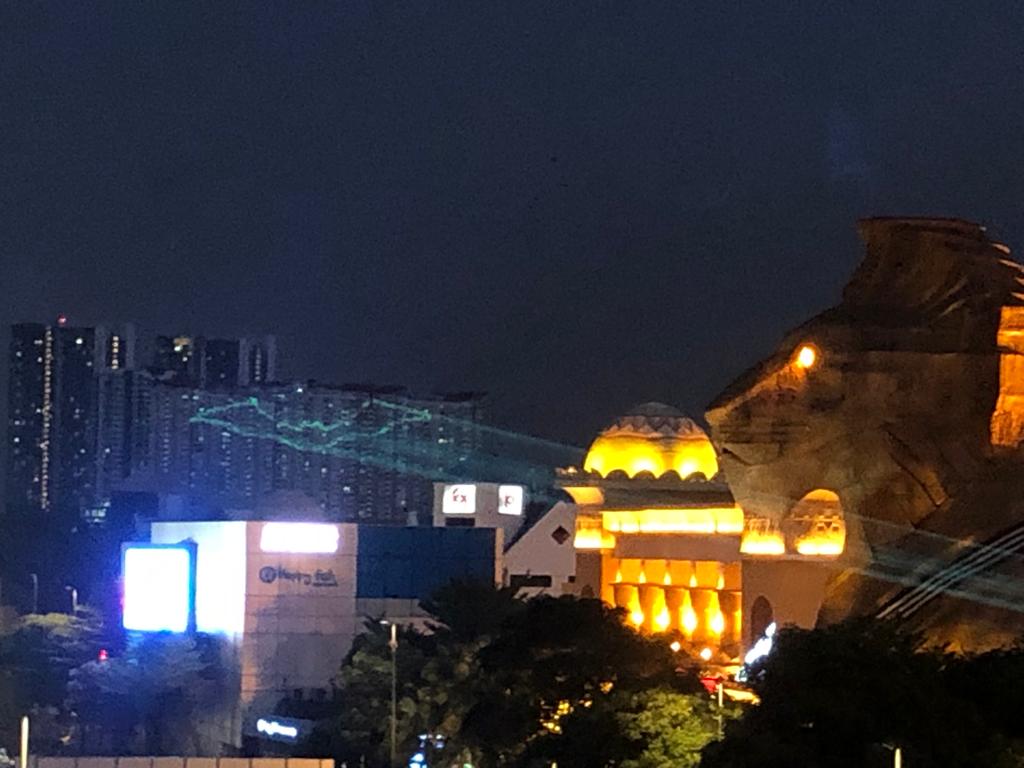 Apparently, this bat signal is the first-ever sky projection ad spotted in our country. It is a rare sight in Malaysia and Malaysian get to witness it because of Batman! Just when we think the 3D billboard at Pavilion is the coolest form of advertising in the country, this laser light sky projection seems to be on the next level of outdoor advertising too.
The Batman Experience at Sunway Pyramid
In conjunction with the release of The Batman movie, Sunway Pyramid is hosting 'The Batman Experience' from 1 March 2022 to 20 March 2022. Batman Corner, The Riddler Corner, DC Cosplays and more are waiting for you during the campaign period. There will be cool exhibition, engagement zone, games, and more worth the visit!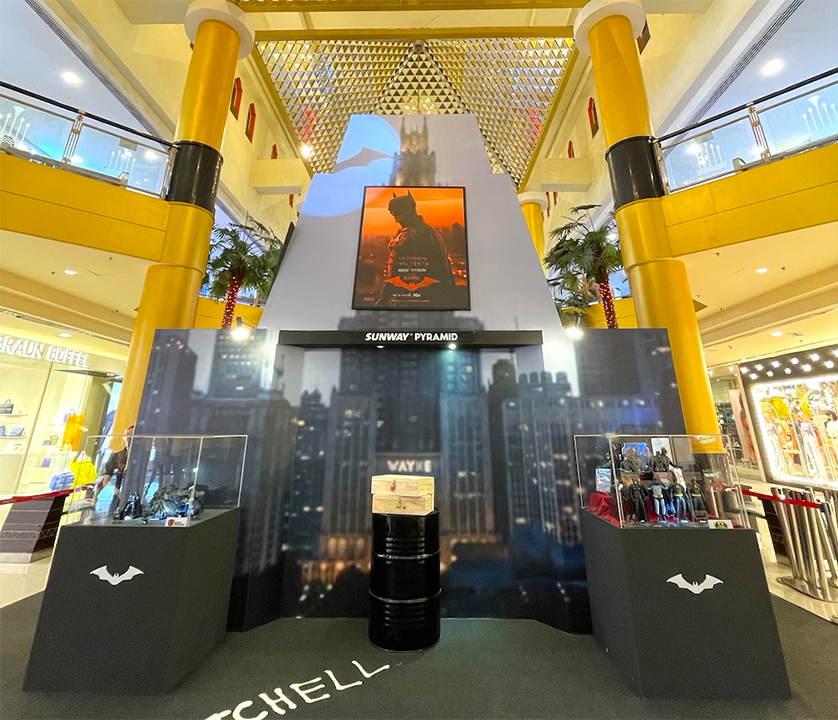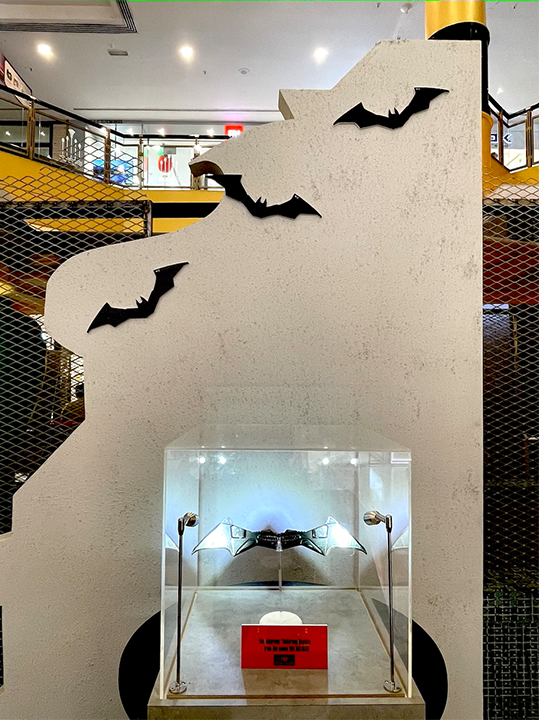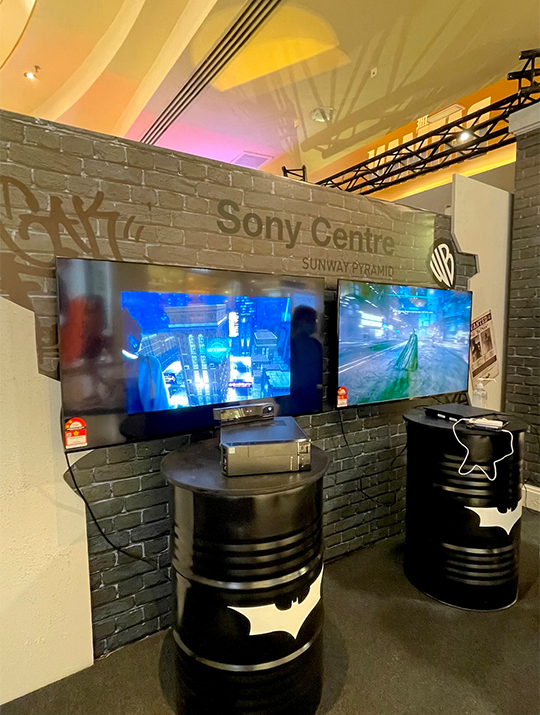 Watch 'The Batman' and join the fun at 'The Batman Experience' now!