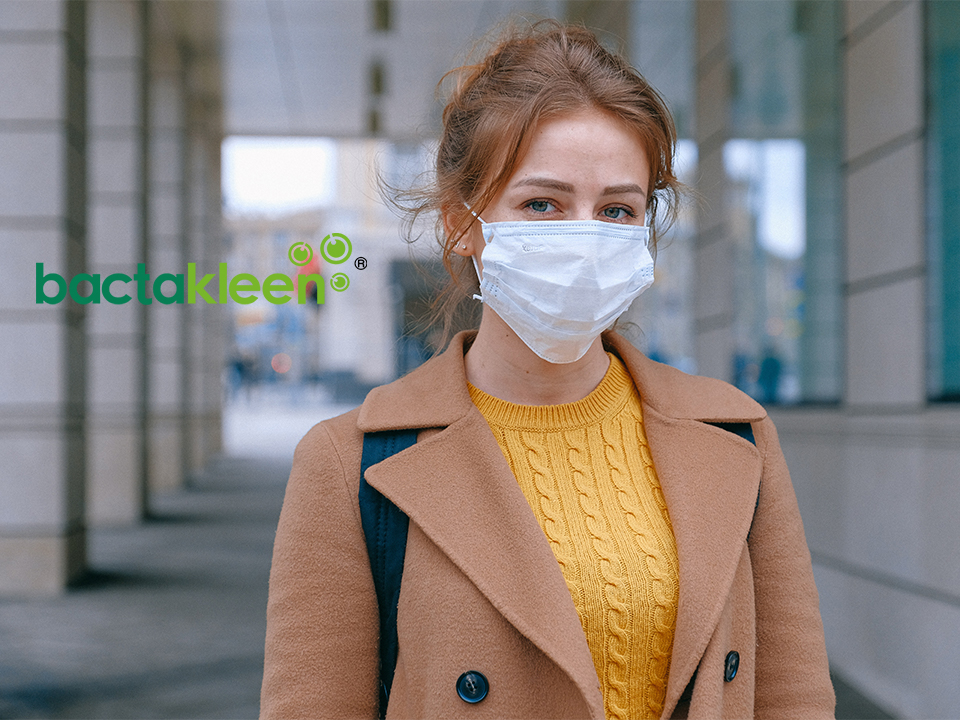 Although vaccination and booster campaigns have been implemented nationwide to curb the spread of COVID-19, these efforts alone won't be enough to stem this ever-evolving virus. Many have become relaxed in taking precautionary hygiene measures, developing a false sense of security due to vaccinations and misleading messaging that is downplaying the seriousness of the situation. This can be seen through the sheer volume of new COVID-19 infections, hospitalisation and brought-in-dead (BID) patients. Mr Sia Ban Ian, the Founder of Bactakleen shares that the key to combat the COVID-19 variants and other harmful air-borne viruses, is to stay vigilant and use the right disinfectants.
The first step in protecting one's surroundings is to prevent the virus from occurring and spreading. Mr Sia believes that with the right kind of disinfectants, not only will cross-contamination be greatly reduced, the harmful viruses and bacteria in the air and contact surfaces will also be eliminated altogether.
Hand sanitisers are basic hygiene measures
Mr Sia shares that hand sanitisers are just a simple way of disinfecting hands as people often touch their faces unconsciously. Apart from sanitising your hands, he stresses the need to disinfect the environment. People often take it for granted that it is safe just because they are wearing a mask. However, removing a mask while eating at restaurants are exposing you to the virus in the air.
A lot of viruses are actually trapped inside the air conditioner system. So let's say a COVID-19 positive person comes in, the virus will spread and gets trapped in the air conditioner system when they take off their mask, eat, cough or sneeze. Then, the virus will be recirculated right out into the air and infect healthy people in the premises.

Mr Sia Ban Ian, Founder of Bactakleen
He highlighted this issue is commonly neglected by people including restaurant owners and companies because they do not know the airborne impact of the virus.
Choosing the right disinfection products
The founder of Backtakleen shares that there are 3 things that consumers should be aware of before purchasing disinfectants.
1. Certified and tested for safety
Firstly, checking if the products are certified is important as there are some companies selling disinfectants without a credible report.
There are products out there that use toxic or dangerous ingredients. Some companies are promoting chlorine dioxide in their products, which is a toxic gas. It does kill the virus but the problem is it will also damage your lungs. With long-term exposure, you may have lung damage or lung collapse.
According to him, some people use bleach to tackle the virus which is also dangerous. It will cause skin drying, cracking, allergies, red eyes and even respiratory problems when people inhale the bleach accidentally.
Other than the health risks it poses, Mr Sia also shares that consumers would not get any product liability insurance for non-certified products alike.
2. Efficacy
Consumers should also look into how effective and how fast the disinfectants can destroy viruses or bacteria. Checking the product's efficacy rate before purchasing is a critical move.
3. Environmental friendly
Mr Sia explains that some solutions can cause rust and damage the environment. If the product causes rust on metal surfaces, it may lead to more problems for the consumers, especially premise owners.
Therefore, it is crucial to choose the right products to avoid unwanted consequences.
Bactakleen disinfectants
Bactakleen's products are certified, tested for safety, backed by product liability insurance, and also registered with the US FDA (Food and Drug Administration). In Japan, bus stations across the central region are using Bactakleen to disinfect the buses and the waiting lounges.
Kill viruses trapped in air conditioner system
According to Mr Sia, the company offers disinfection products and services that serve to disinfect the air conditioner system. For instance, its Ultra Mist solution and its 2-in-1 anti-bacterial treatment system that effectively kills 99.9% of the virus and bacteria.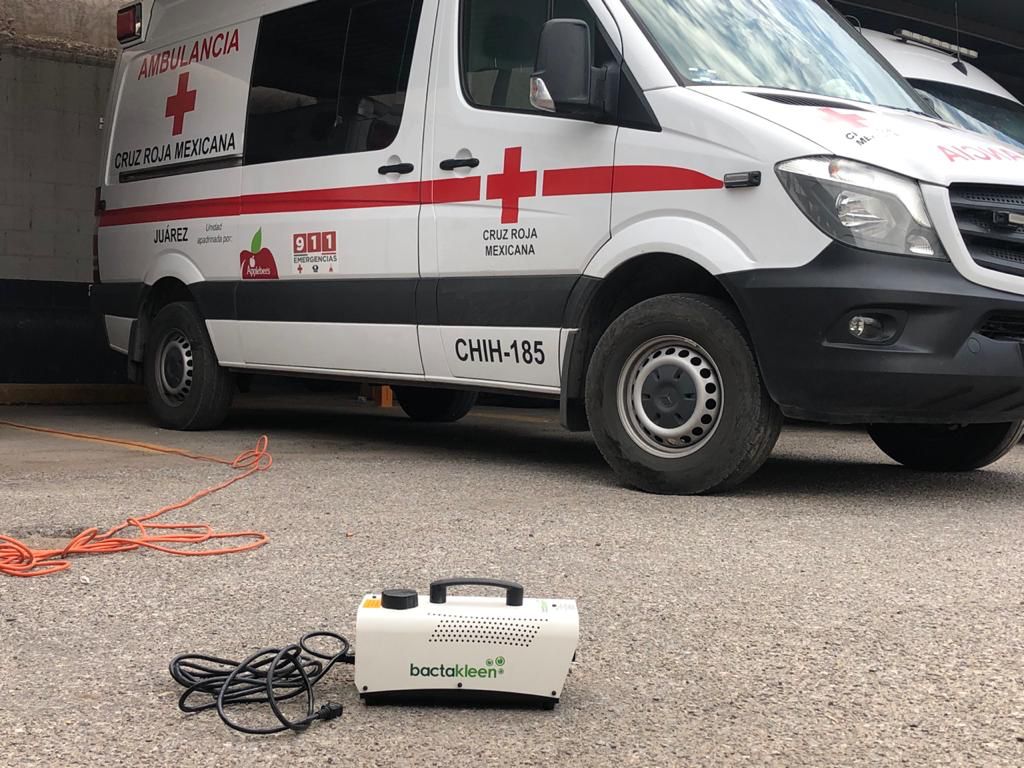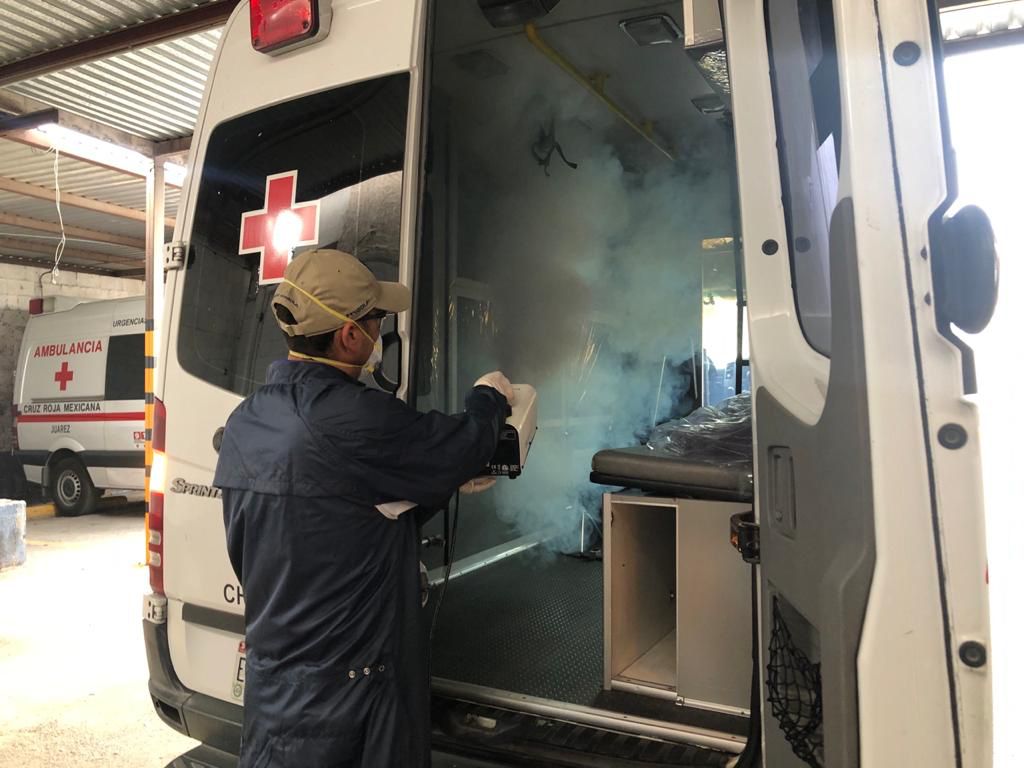 With Ultra Mist, which has been introduced in 2008, the company has tied up with Toyota Asia Pacific to offer the product to disinfect their cars.
Mr Sia also shares that Bactakleen has done a lot of air conditioner disinfection treatments for hotels, schools, offices, etc.
Now with kindergartens and schools starting again, we've been going back to these schools, which were previously bought from us, to do treatments again. There are many times that people don't even realise how they contracted the virus, so being able to control it from this angle (disinfecting air conditioner system) actually makes a huge difference.
Moreover, through their distributor in India, Bactakleen is contracted to disinfect over 5 million square feet of office space in Bangalore's IT city as well as supply disinfection products to Renault and Shell in India.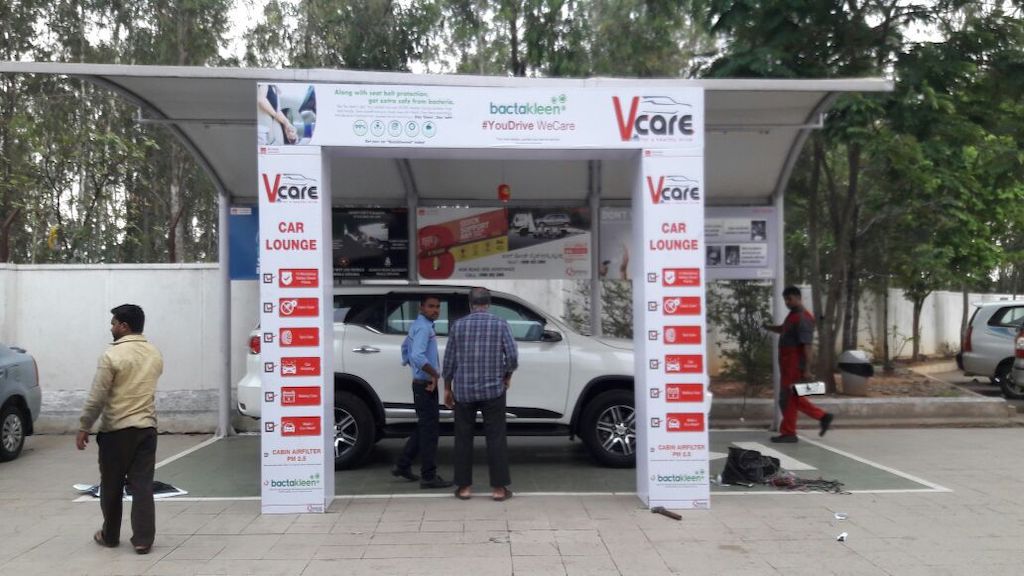 Disinfect viruses in the air
Bactakleen – Marvekleen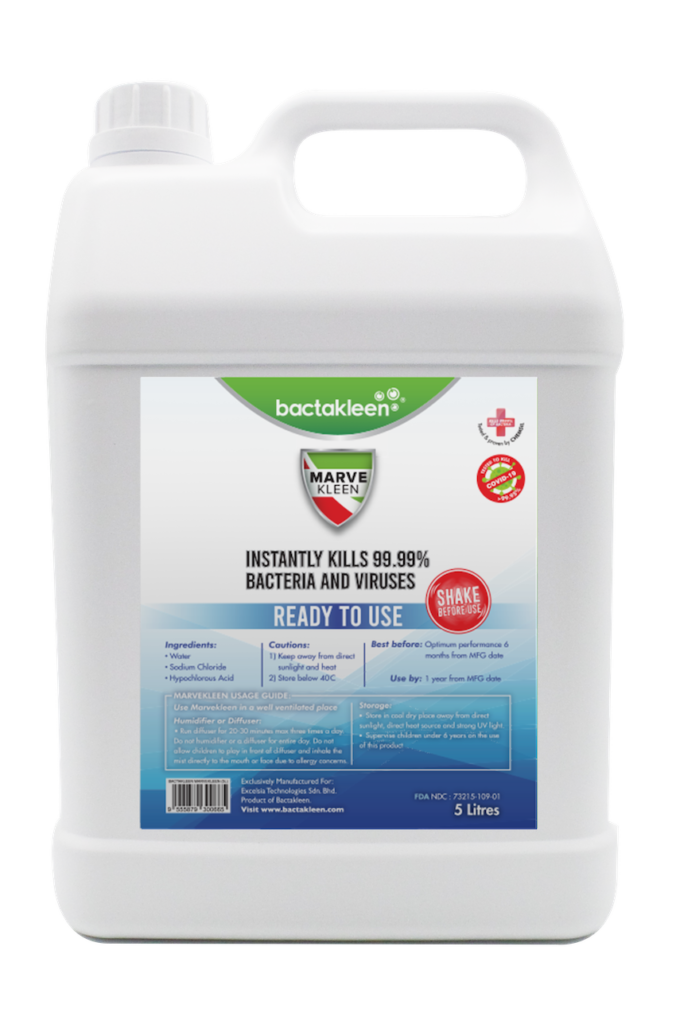 One of Bactakleen's key products, Marvekleen has been proven to have an efficacy of more than 99.95% against COVID-19. The disinfectant was also tested by SGS against human coronavirus and it was proven to kill 99.999% of human coronavirus in 10 minutes. Marvekleen can destroy harmful bacteria and viruses on surfaces and water while being completely safe on food and human skin. Designed to encompass powerful disinfection without any adverse effects to the human body, the product is nature's "super disinfectant".
We have done skin allergy tests, oral tests, as well as eye allergy tests. It is safe to use, even for children.
How to use Marvekleen:
Marvekleen can be used as a surface sanitiser or sanitiser spray. Placing the sanitiser machine near the entrance of premises is ideal so that when a person enters the premises, the sensor will pick up the motion of a person and start to spray a mist that disinfects the person.
The person basically stands in front of it for 10-15 seconds and they turn around so it disinfects the entire body of the person from neck down. It helps to kill the virus and not bring it into the premises.
Effective against all variants of the COVID-19 & other viruses
Mr Sia explains that the structure of COVID-19 regardless of the strains is all the same so fighting the variants are not an issue.
Essentially the DNA on the outside is the same. Bactakleen works to destroy the viruses from the outside. So, regardless of it being omicron, delta, or any other variants, it will still be destroyed. Similary, with other coronaviruses like SARC or H1N1 will also be destroyed because of the way the product works.
Creating awareness on good public health & hygienic standards
As a strong advocate of the importance of good public health and hygienic standards, Mr Sia is committed to keeping people and the environment protected and healthy. As people are more aware and more vigilant of their health and hygiene, Bactakleen will be introducing more new products in 2022. Moreover, the company also aims to educate people about what they need to do to keep themselves as well as the people around them safe.
We find that education in the long term helps everybody. So, we'll spend more time and effort to create awareness moving forward.

Mr Sia Ban Ian, Founder of Bactakleen
For more information about Bactakleen, please visit Bactakleen's official website.