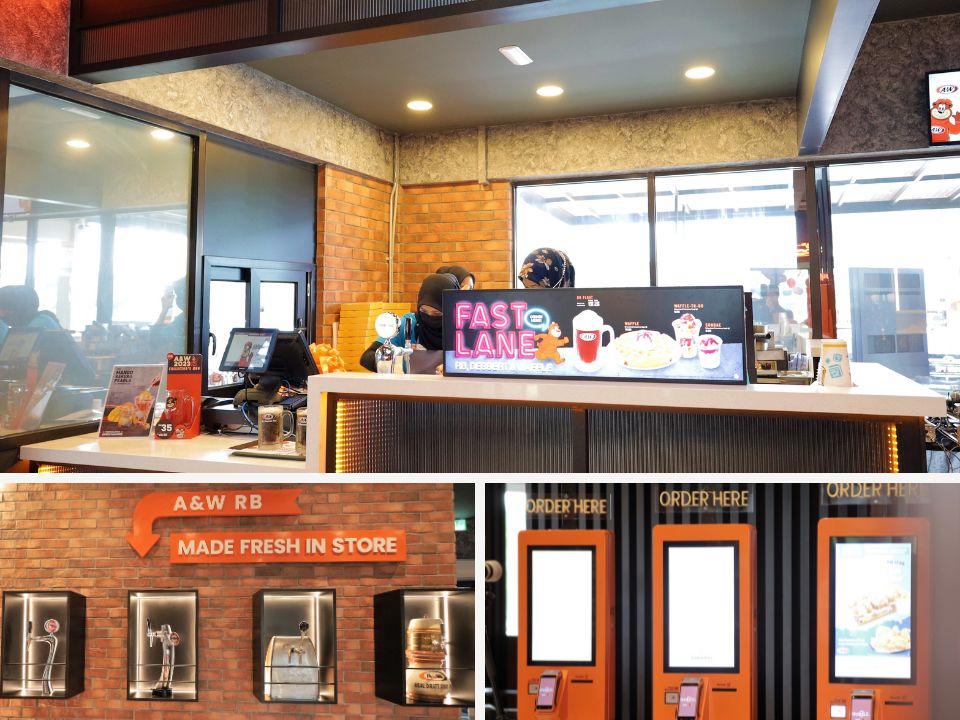 A&W, the pioneering fast-food chain that has delighted Malaysians since 1963, is thrilled to announce the grand opening of its 100th outlet in the vibrant Sierra Fresco neighborhood street mall, situated in the blossoming township of 16 Sierra, Puchong South.
New A&W Outlet @ Sierra Fresco, Puchong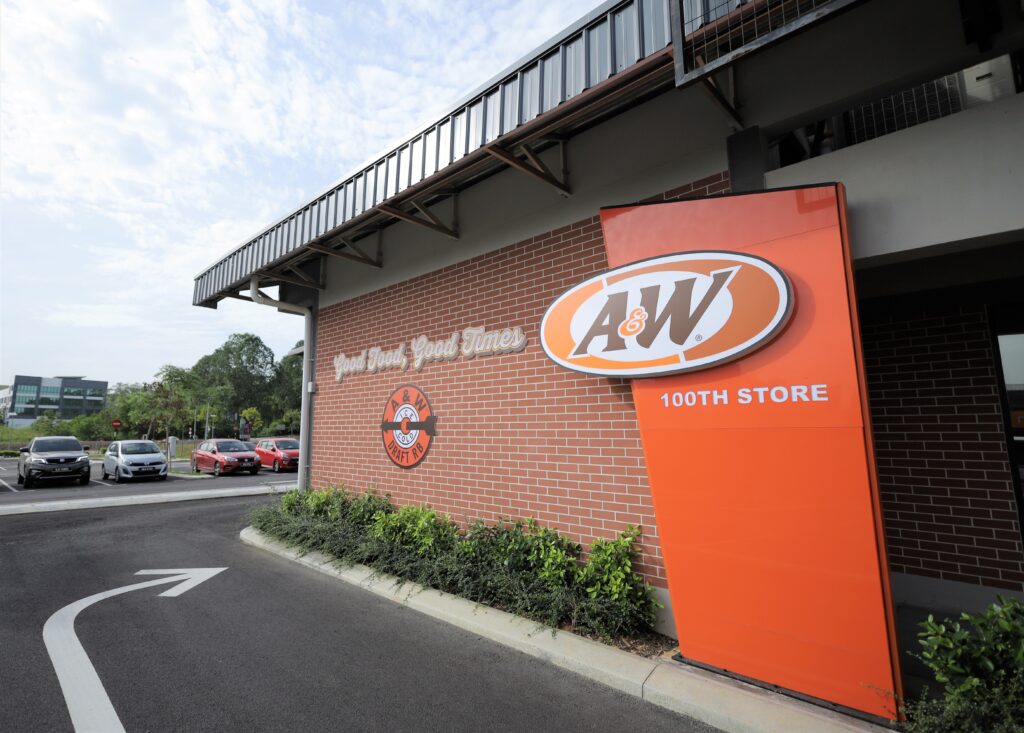 The new A&W outlet at Sierra Fresco features an exciting new concept, offering a captivating American diner-styled ambiance that invites residents in and around the area to step back in time in a retro-chic setting while savoring their favorite classic menu items, in addition to updated menu offerings, catering to a new generation of diners.
Special In-House Dessert Bar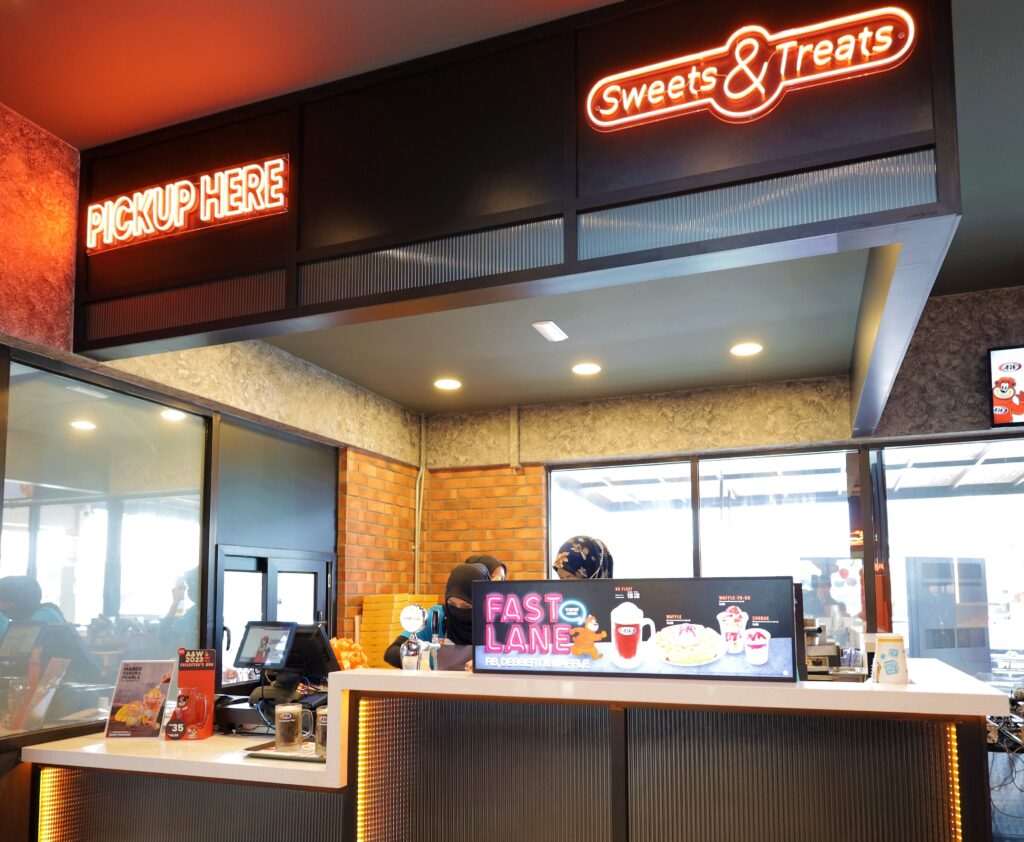 To enhance the dessert experience, for which A&W is famous, the outlet also features a dedicated in-house dessert bar, serving delectable treats to satisfy even the most discerning sweet tooth, including the much-loved waffles and ice cream.
First Self-Ordering Kiosk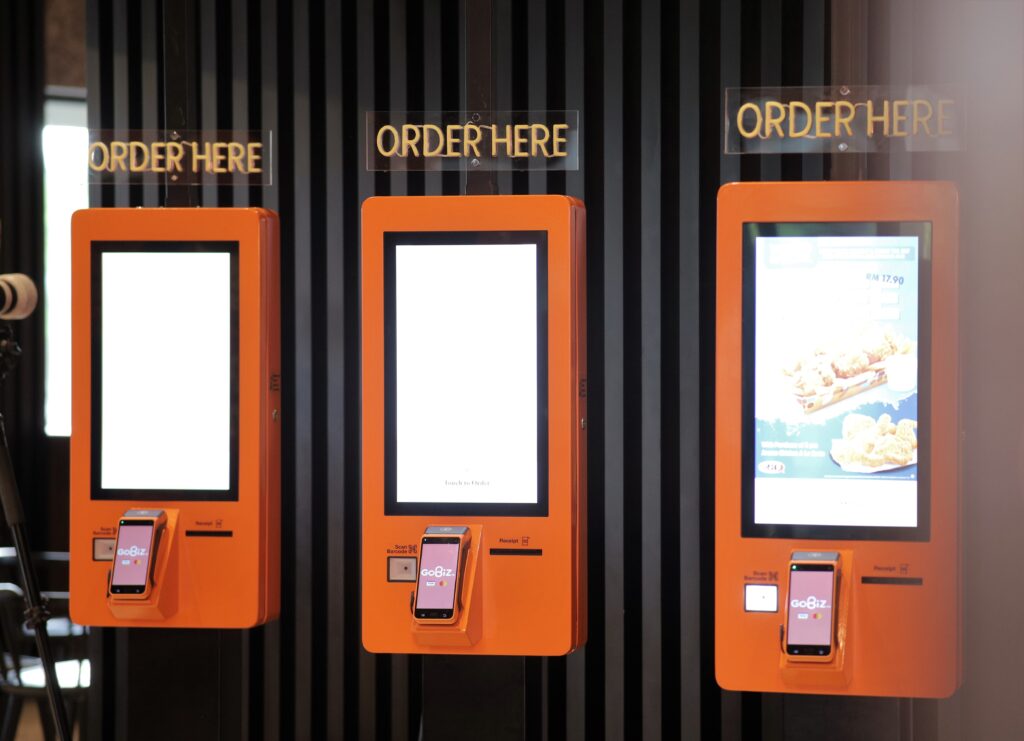 While staying true to its roots, A&W continues to embrace innovation. A&W's 100th outlet proudly presents the first-of-its-kind self-ordering kiosks in any A&W restaurant in Malaysia, allowing diners to effortlessly satiate their cravings with just a few taps to customize their meals.
A&W's Classic & Newest Menu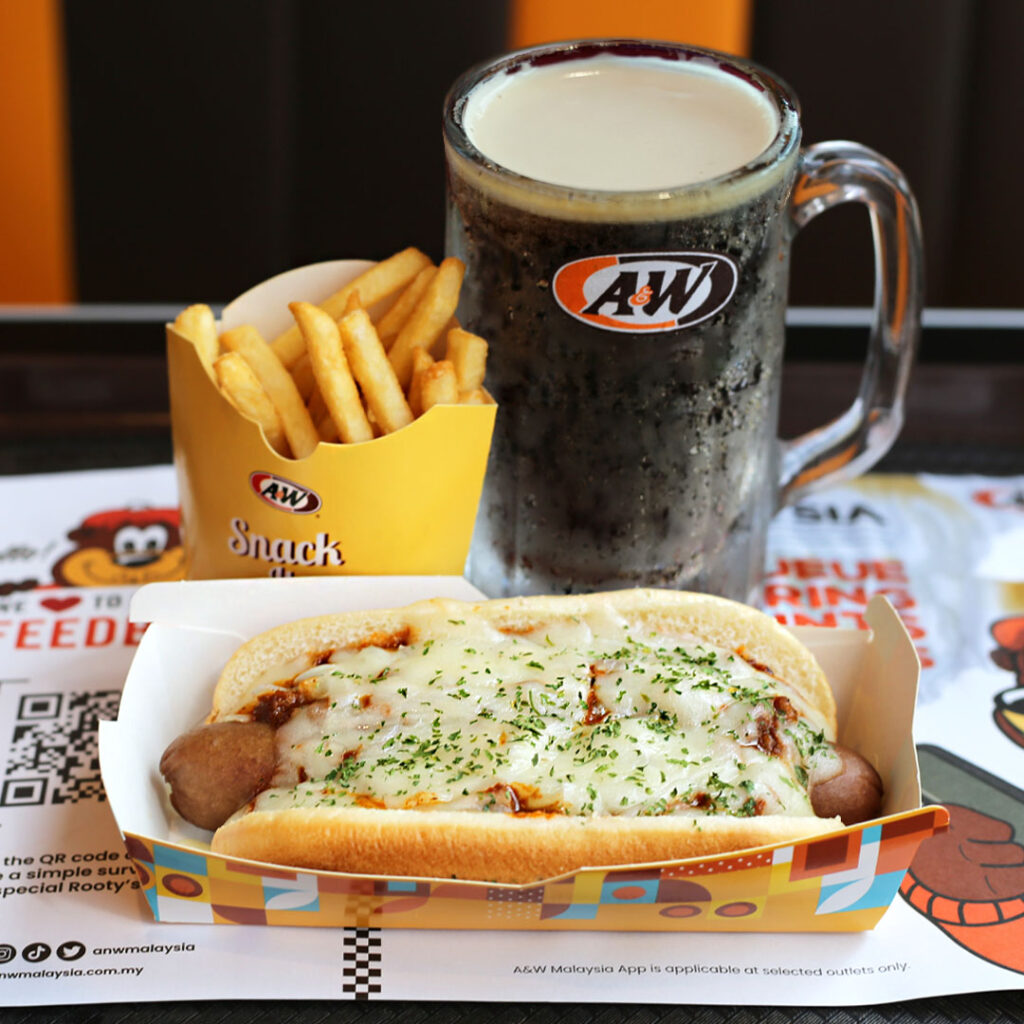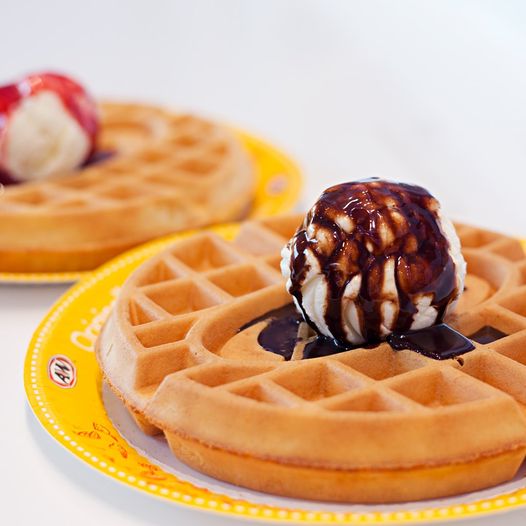 A&W's classic menu has left an indelible mark on the country's fast-food landscape. From flavorful Coneys to tantalizing waffles and the refreshingly iconic A&W RB floats, customers of all ages have cherished these timeless delights.
At the same time, the brand has also maintained a culture of continuous innovation. They have delighted younger Malaysians with newer signatures such as the Mozza Burger and A&W's Golden Aroma Chicken. These dishes are carefully crafted using fresh ingredients to ensure the highest levels of quality.
This commitment to innovation and quality has allowed the brand to remain as relevant as it was at the opening of its first-ever Malaysian store on Jalan Tuanku Abdul Rahman, and subsequently, the legendary A&W in Petaling Jaya which revolutionized the drive-in offering.
More & More A&W Outlets In The Future!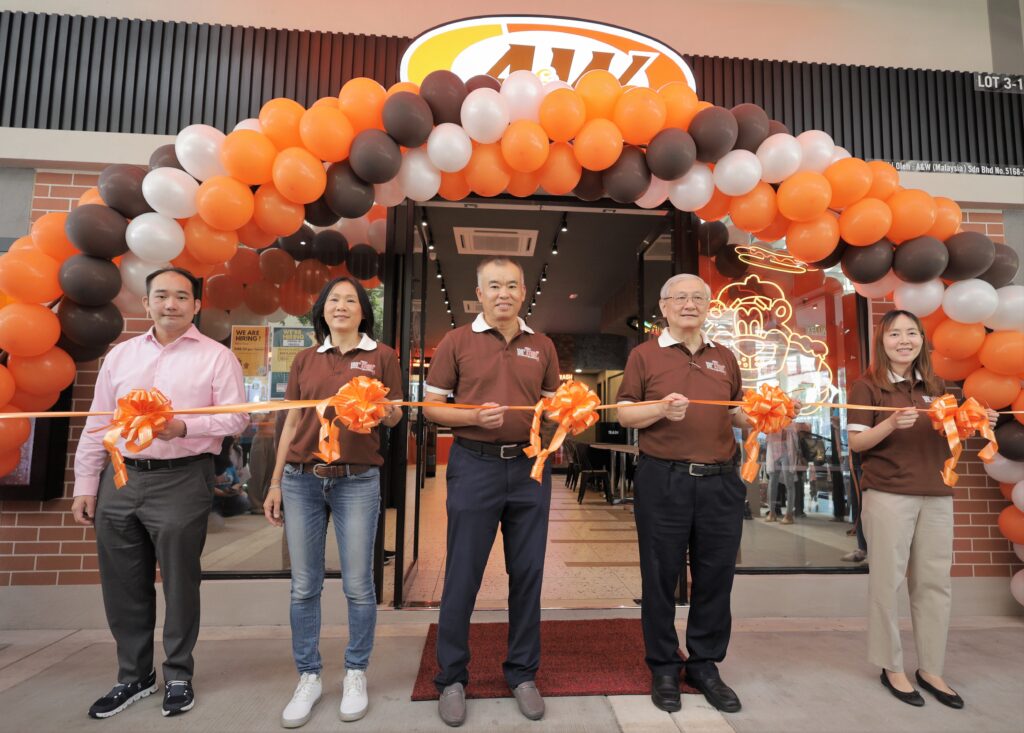 In addition to the opening of the 100th outlet, A&W Malaysia also opened its first airport outlet at the international departure hall of KLIA Terminal 2 on 11th July 2023, and do expect to see more A&W airport outlets opening soon.
Another first for A&W will be its 1st Perlis outlet venture in Kangar (opening mid-August 2023). We will also see more exciting things from A&W for the next 12 months, namely with its plan to increase its presence in theme parks and strategic rest stops along major highways. Drive-Thru outlets will be another focus for A&W, to cater to and align with the current trend and demands of our customers.
A&W Celebrates 60th Anniversary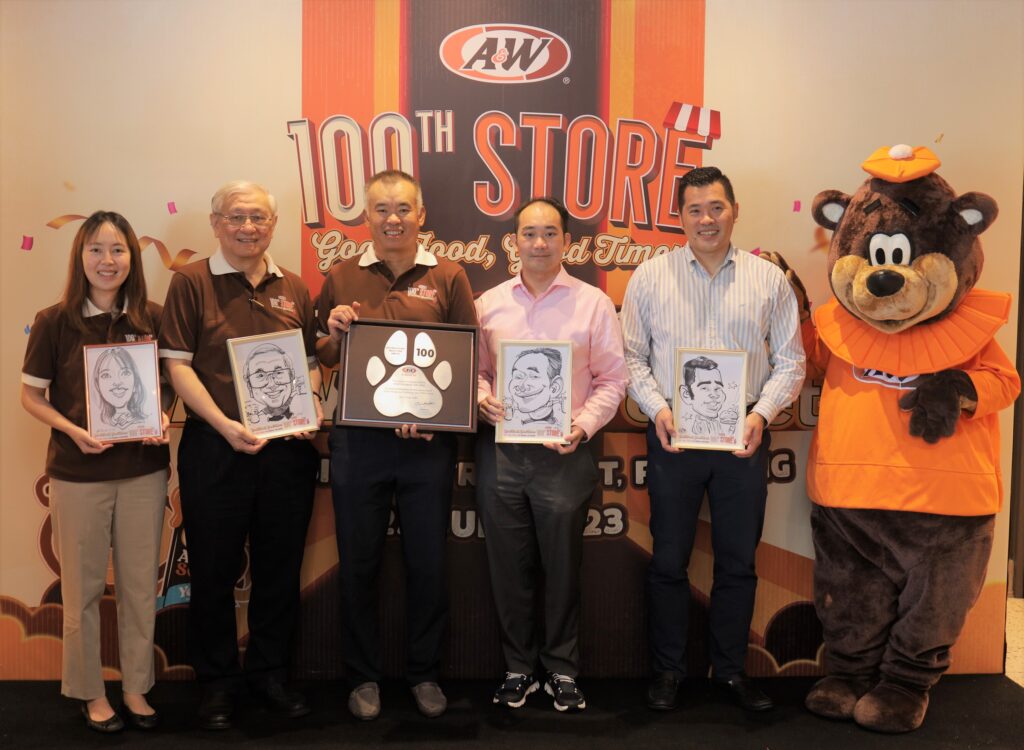 The momentous A&W's 100th outlet celebration coincides with A&W's 60th anniversary in Malaysia, further adding to the significance of this milestone.
The CEO of A&W Malaysia, Mr. George Ang shared his reflections on the brand's remarkable journey in Malaysia since the opening of its first outlet in 1963:
Over the last 60 years, A&W has etched itself into the hearts, minds, and taste buds of Malaysians across multiple generations. Yet, as times change, we have also evolved to cater to a new generation of diners while staying true to our iconic presence. Our commitment to continuous innovation ensures we deliver invigorating offerings to all Malaysians. But while not resting on our laurels and past successes, A&W looks forward to growing alongside Malaysia for decades and even generations to come.

Mr. George Ang, CEO of A&W Malaysia
Together with the opening of its 100th outlet, these exceptional milestones bring A&W ever closer to its ambitious goal of opening 150 stores by 2025, further solidifying its position as a leading fast-food brand in the country.
Diners at A&W can truly expect refreshingly novel experiences at A&W for years to come as the brand remains committed to delighting customers with innovative offerings, keeping pace with evolving tastes and preferences. For more information on A&W, kindly visit A&W's official website.