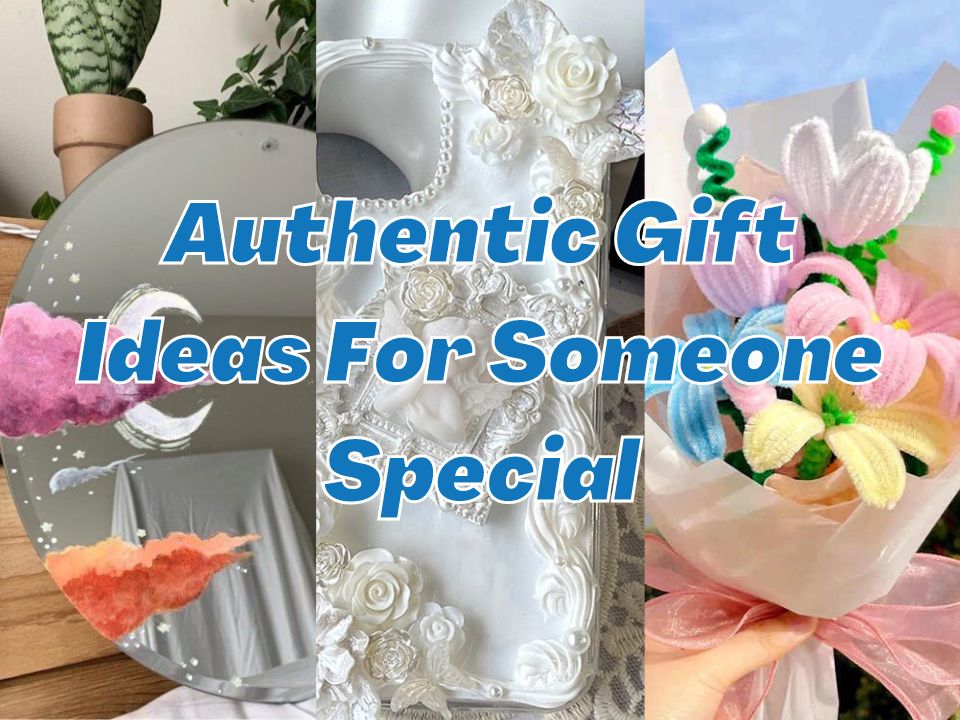 Here are some gift ideas for someone special during any event or festival such as birthday, anniversary, graduation ceremony, Valentine's day, Christmas, White day, New Year and more!
Guess what—all are suitable for any age group and gender!
Special Gifts & Ideas
1. Crochet Flower Bouquet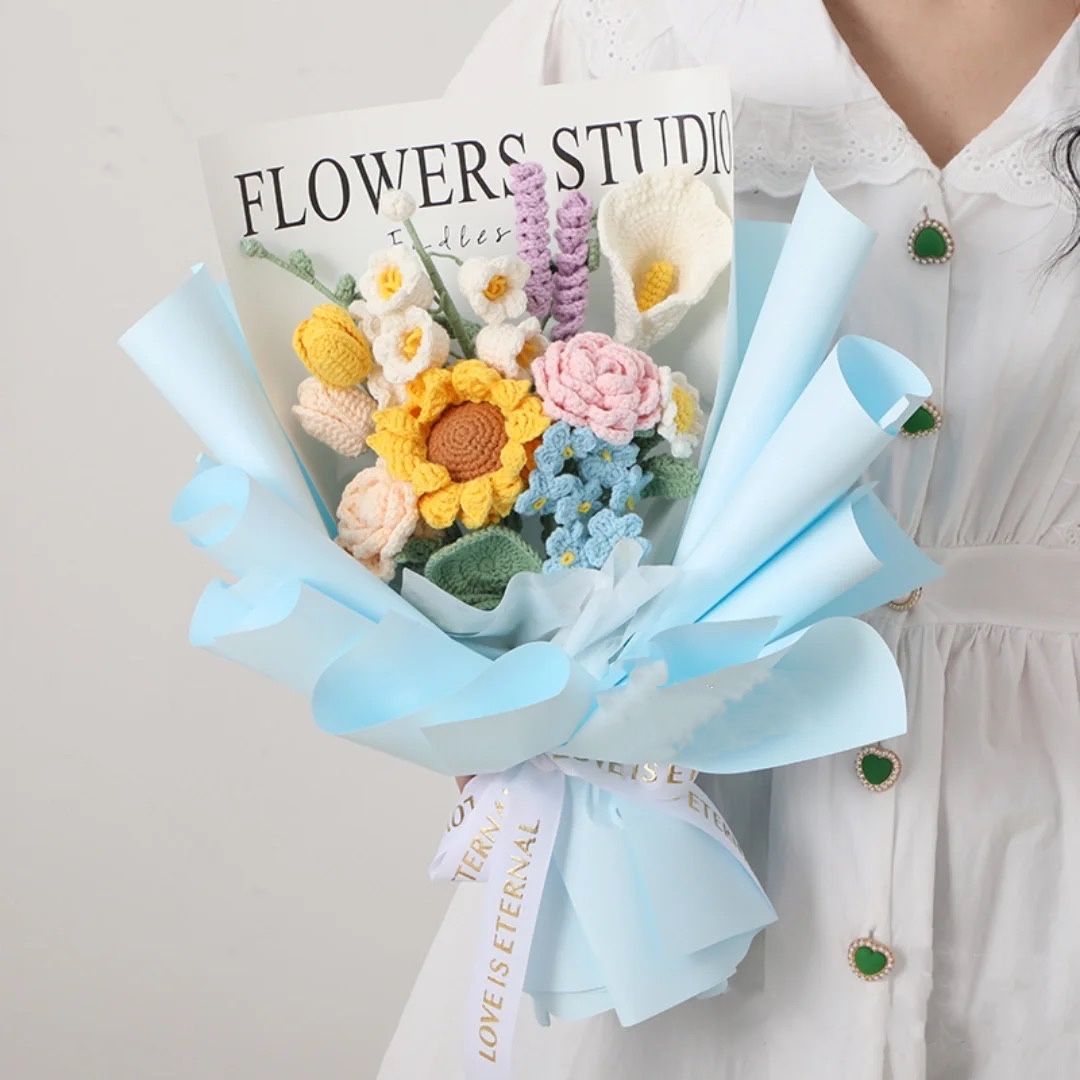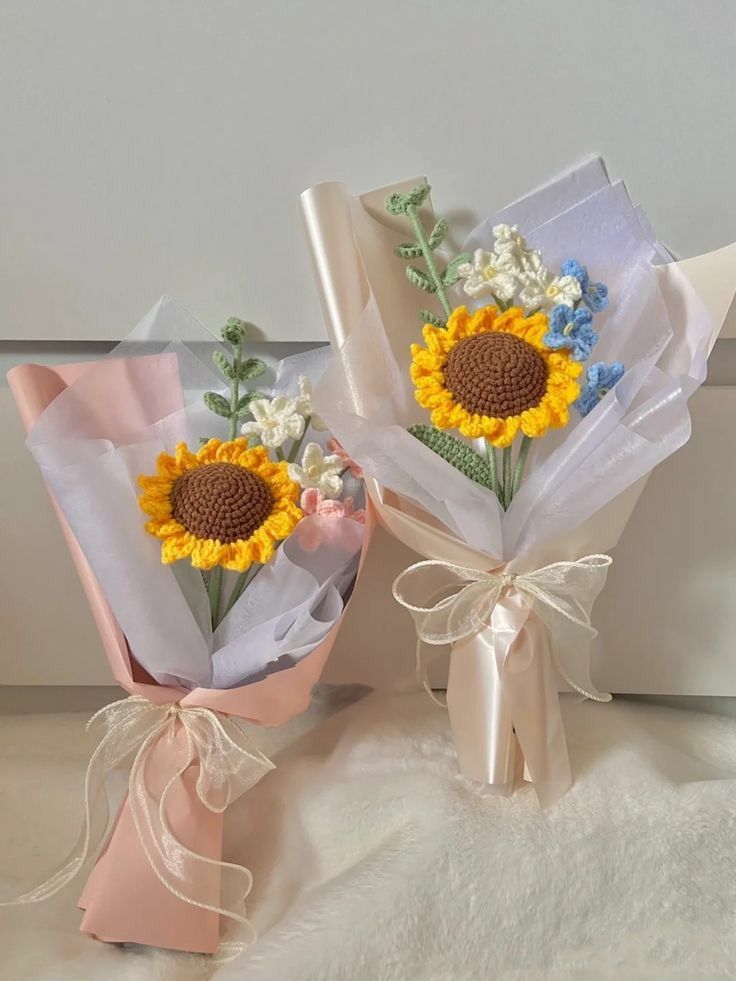 Crochet bouquet might seem time consuming, but if you're a handy person or you're interested in making one, it's definitely a memorable and special present for your loved ones!
You can also buy ready-made crochet roses, lavenders, sunflowers, etc. online and wrap a bouquet yourself!
2. Unique Chenille Bouquet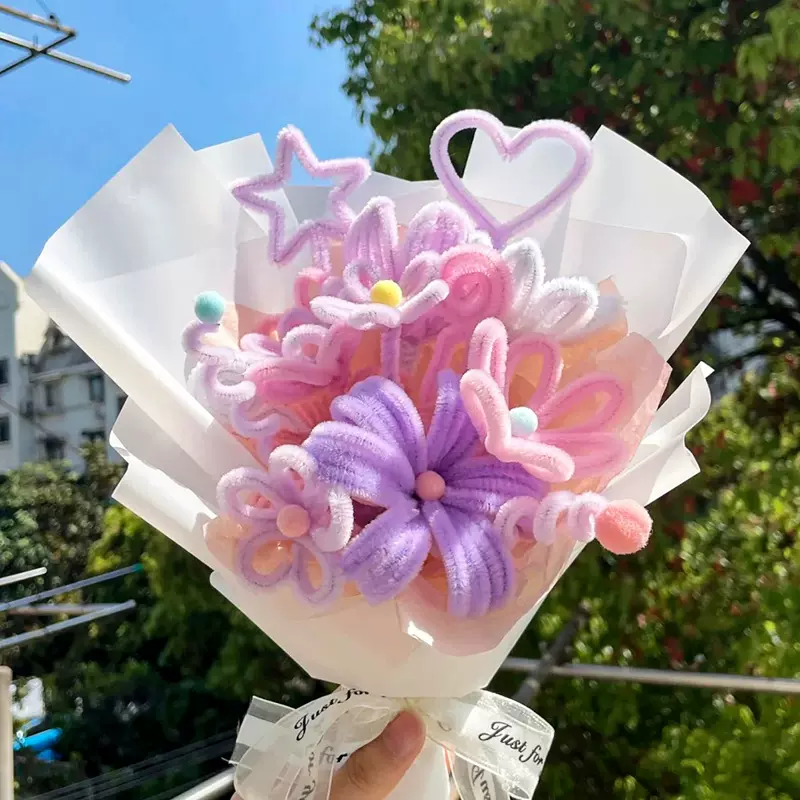 If you find crochet difficult and you're not skillful with hand-knitting, try making a bouquet of flowers using chenille sticks!
Chenille sticks, or chenille stems, with protruding piles for art and craft are usually made with polyester or nylon. They can be easily bent and twisted into shapes to make posed figures, decorations and many other crafts.
Similar to bouquets of crochet flowers, Chenille Bouquets can be kept permanently and they are definitely cheaper than preserved flowers!
3. Handmade Decoden Phone Case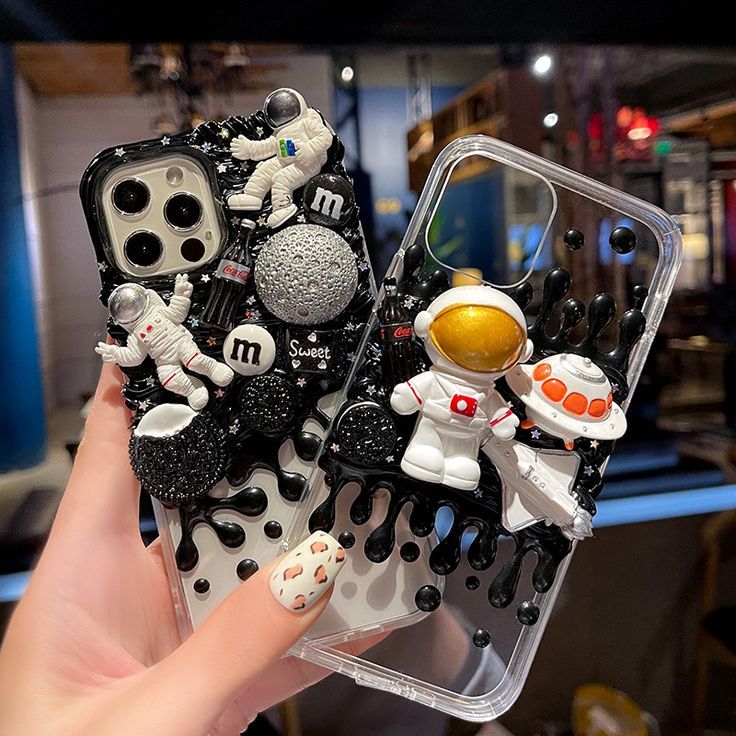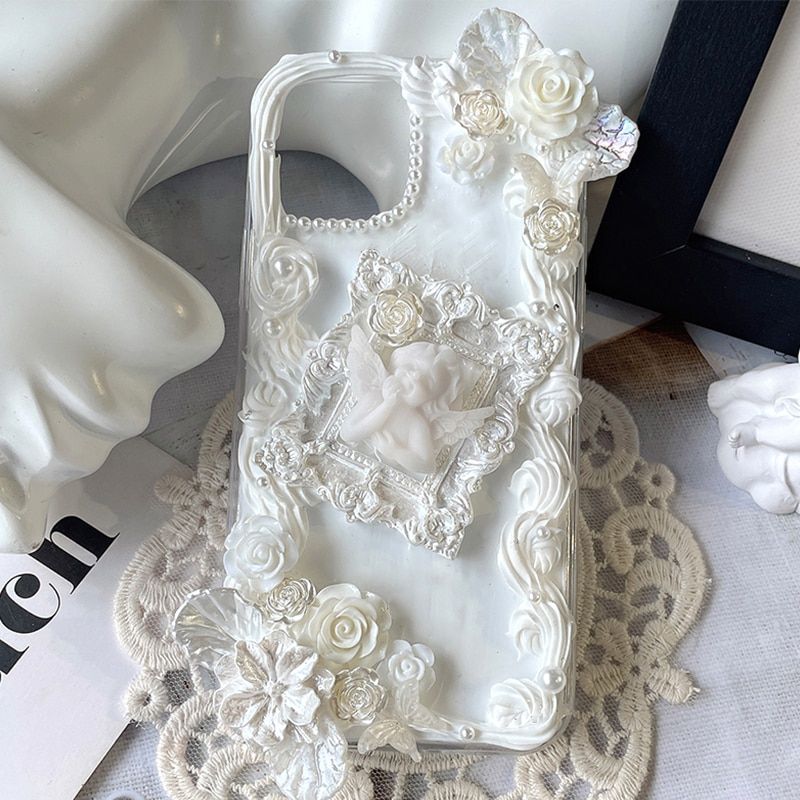 To make a decoden—a term from the Japanese language which means to decorate a phone case—phone case, you'll need:
Transparent phone cases
Cream glue or ready-made 'fake' cream or household silicon that has no smell
Disposable piping bag & piping tips or nozzles for the icing effect
Cartoon resin pieces, pearls & other accessories you like
Scissors, paint mixing scraper & plastic cups
A handmade phone case is useful and authentic which is another perfect gift for someone special!
4. Customised Vinyl Record Display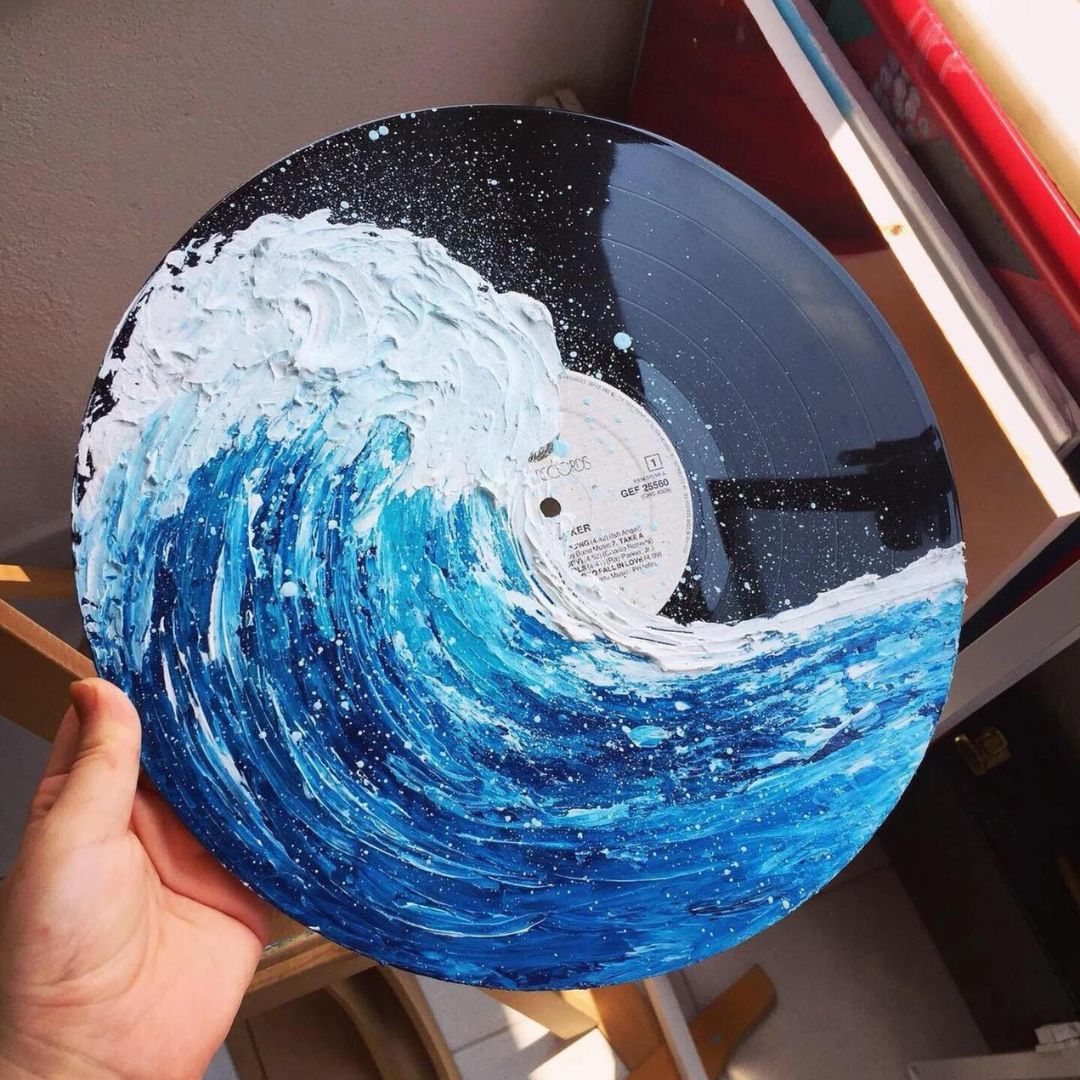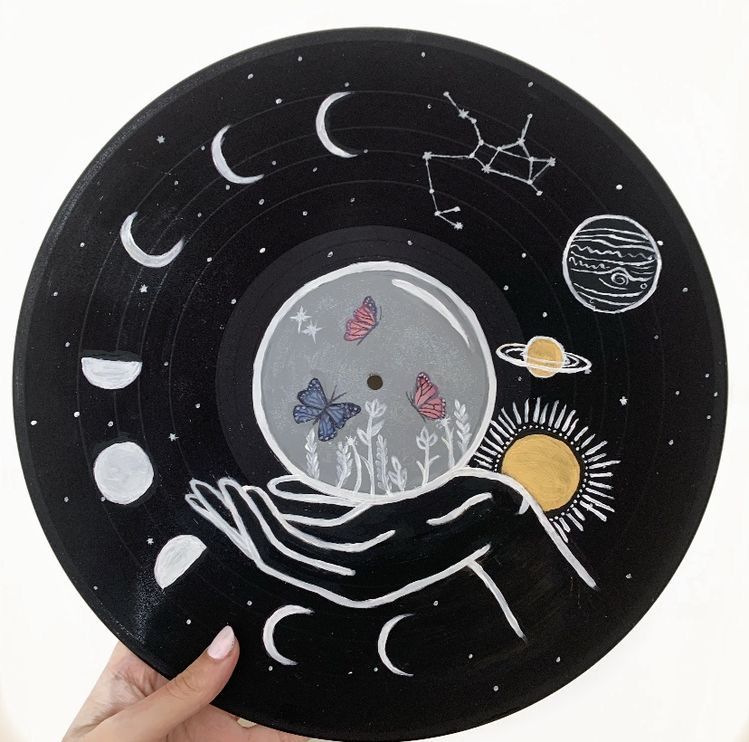 Craft a vinyl record into display art using acrylic markers or paint for your loved ones! As the name suggests, it's personalised—get some ideas from the person's name, zodiac sign, their favourite singer or idol, favourite colour and music genre!
If you think you are not creative enough, remember just one pro tip: No matter how you draw it, it'll still be special to the person, so enjoy the process and have fun!
Additionally, if you want to make your artwork more useful, you can turn it into a wall clock by attaching a wall clock battery mechanism kit at the back and the clock hands in front—a customised vinyl record wall clock!
5. DIY Artistic Mirror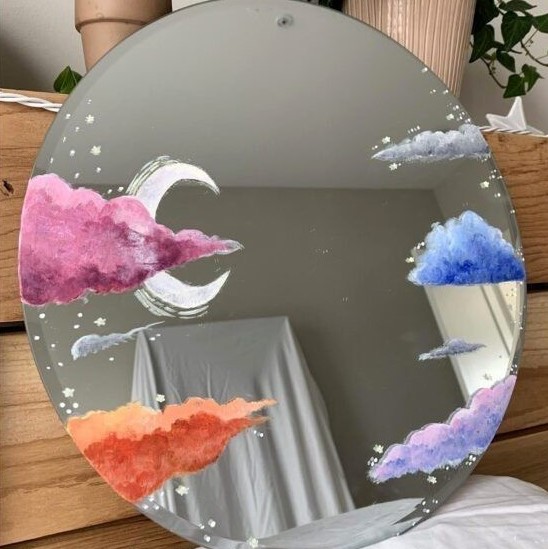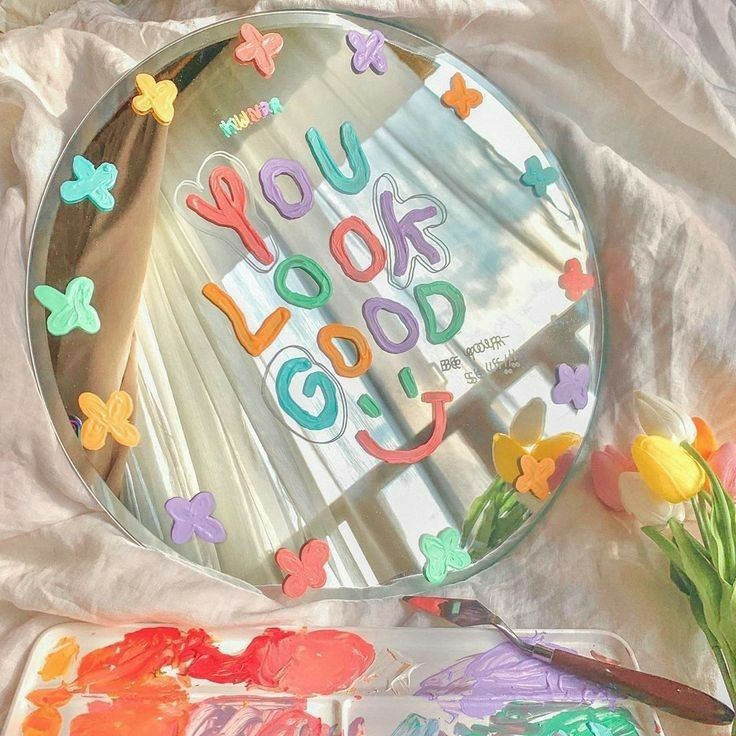 Hand painted mirror using acrylic paint is practical and can be used as a trendy decor or display at home! Depending on the person's liking or personality, you can paint different styles and patterns.
Similar to painting on vinyl records, it is recommended to wait for the bottom layer of paint to dry before adding a second or even third layer!
Still searching for the perfect gift? Read also 15 Christmas Gift Ideas For Your Colleagues In 2021