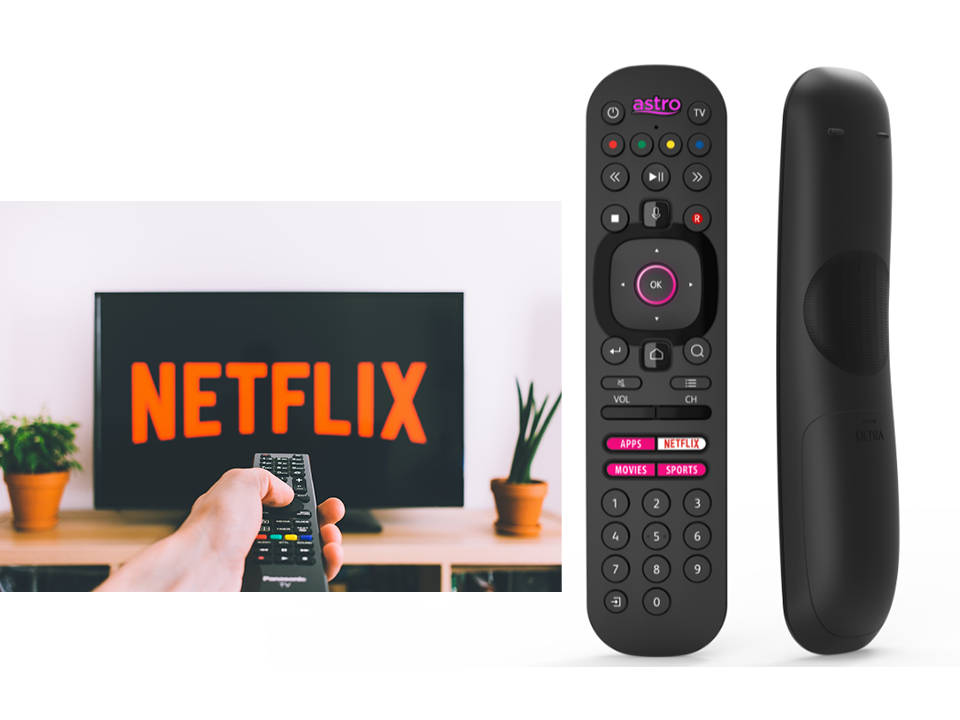 Astro introduces its new remote control for the Astro Ultra Box that features a dedicated button for Netflix! This comes in line with Astro's partnership with Netflix which was announced back in June.
The New Astro Remote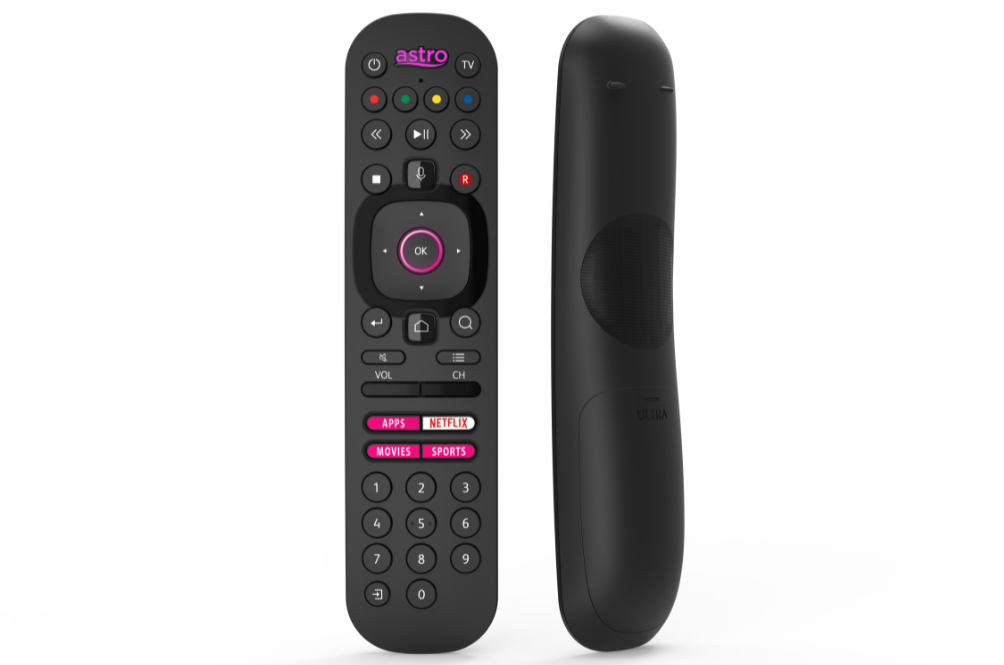 The new remote control has a new look with all four corners rounded off. The dedicated Netflix button on the remote allows users to instantly access Netflix on the Astro Ultra Box. Besides the Netflix button, the new remote control also features 4 additional buttons that allow users to jump straight to the Apps, Movies, Store and Sports page.
For existing Astro Ultra Box users with the old remote
You can still access all new applications without the special buttons from the Astro Home Page. For now, it is still unclear that if existing users have the option to purchase the new remote and if the remote is inclusive for new subscribers.
The service is not functional yet
Ever since the partnership announcement, Astro customers have been anticipating seeing the movie streaming app on Astro. However, the integration of Netflix with Astro is not finalized yet. Therefore, the dedicated Netflix button on the new remote control is not functional at the moment.
On the other side
The introduction of this new remote however raised the question of Astro's partnership with Disney+ Hotstar. The partnership is expected to launch by the end of this year on the Ultra and Ulti-connected boxes.
It is strange to not see a dedicated 'Disney+' button for the streaming service.
Will Astro release a new remote again to feature a new dedicated button for Disney+? Let's wait for Astro to reveal the answer.
For more information, please visit the Astro official website.
Click here for more Tech news.