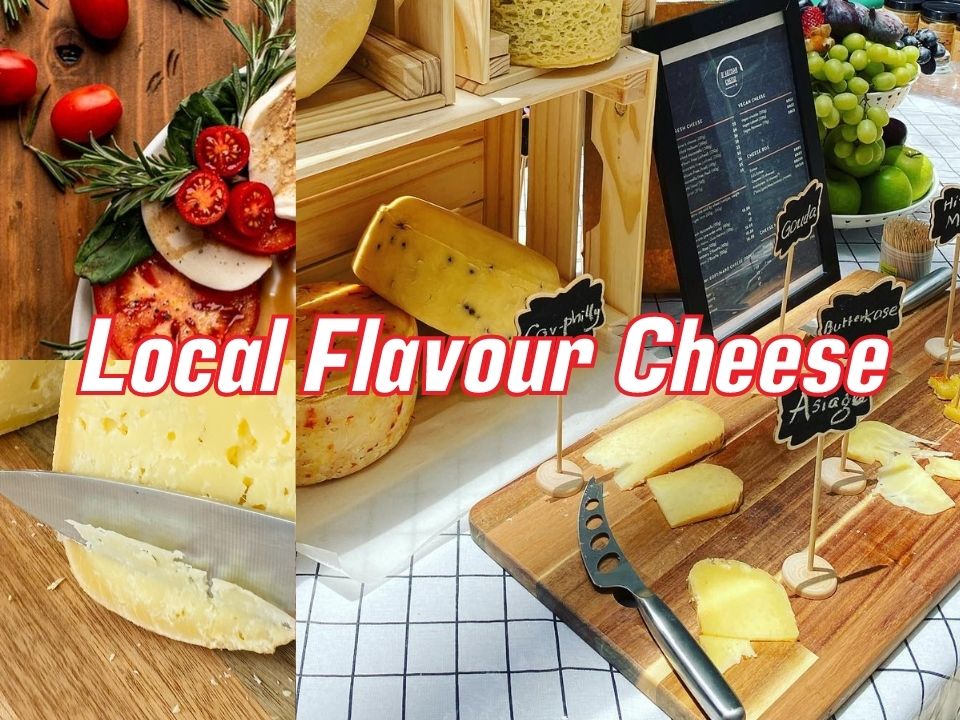 It turns out that Malaysia also has local-style, artisanal cheeses made with local ingredients, such as "langit" pepper, jengkol, nasi kerabu, sambal belacan and nasi lemak, and even burrata with gula melaka!
Artisan Cheese in Malaysia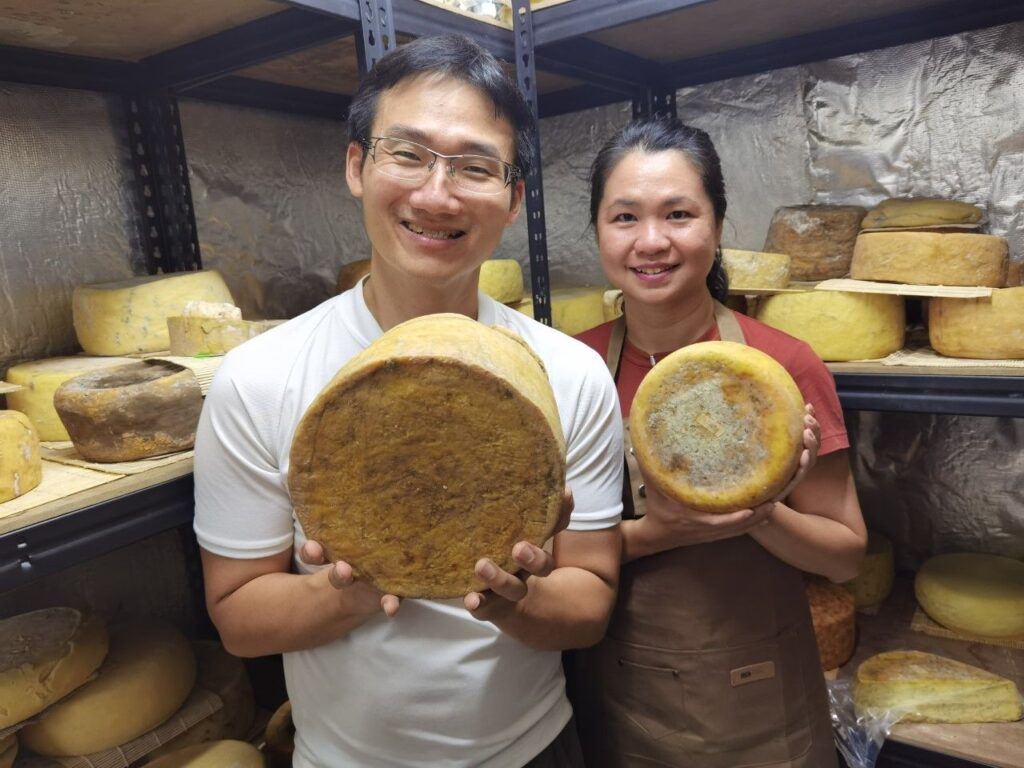 D' Artisan Cheese is a wholly Malaysian cheesemaking enterprise run by the husband and wife team of Dexter Lim and Natalie Chiang.
During the implementation of MCO in 2020, Lim's goal was to make 40 types of cheese. After making 25 types, the small cheese refrigerator at home could no longer store more. His wife Chiang did not agree with him buying a new cheese refrigerator, so he started to sell his handmade cheeses!
The business was officially launched at the end of April 2020 with a physical shop opened in October.
D' Artisan Cheese: Where The Story Begins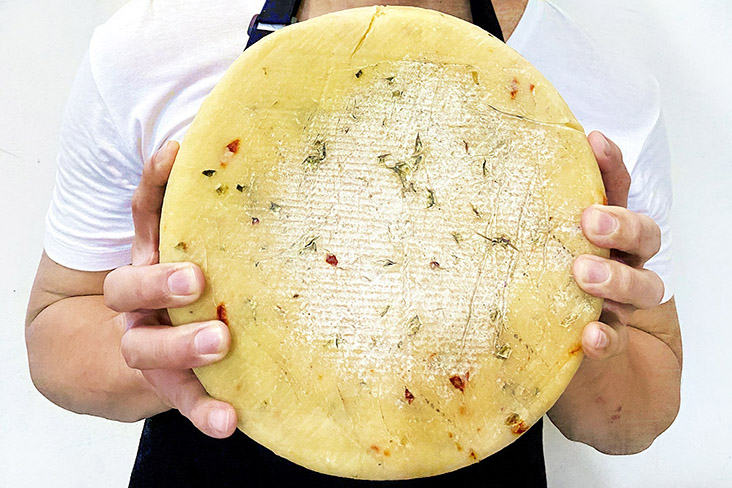 In 2016, a year after Lim and his family returned from a holiday to a dairy farm in Kundasang, Sabah, he started making cheese.
I was successful at making yoghurt the first time, so I gained confidence and started making solid cheeses with rennet.

Dexter Lim, founder of D' Artisan Cheese, Malaysia
Paneer, halloumi, cheddar, asiago, etc., all of which he self-learned online.
Lim spent a lot of time and effort learning how to produce cheese naturally, but convincing Chiang was simpler—a single taste was all it took.
He was always occupying my kitchen ever since he got hooked on producing cheese. But the labneh, the first cheese he produced, was really good. Even though I don't like cheese, I have allowed him to use my kitchen ever since!

Natalie Chiang, founder of D' Artisan Cheese, Malaysia
After creating cheese for their family's consumption for a few months, Lim was urged to start selling the cheeses by a couple of their close friends.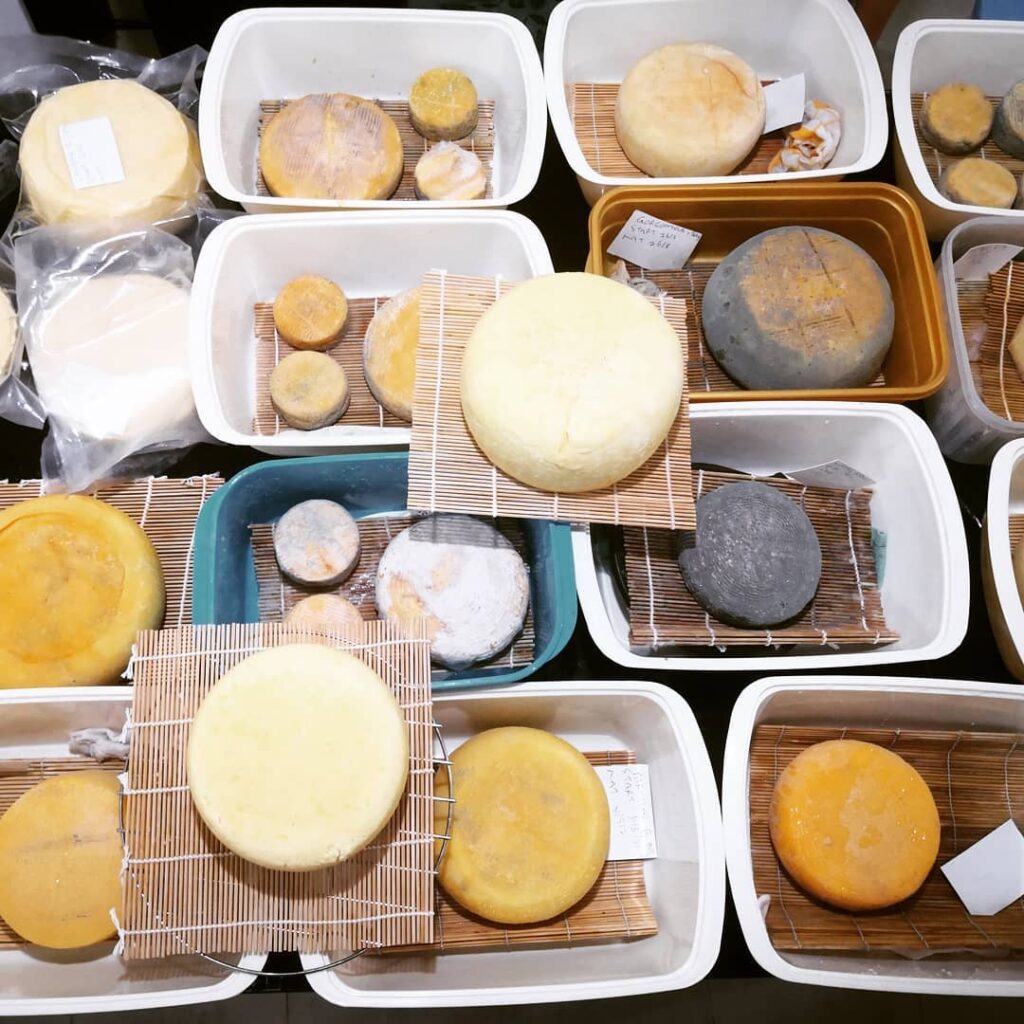 Naturally, there were a few bumps on the road, as there often are with new businesses.
Mozzarella was the first rennet-ed cheese I attempted to make. But word of advice: mozzarella is not a cheese for beginners! The first time I attempted it, it didn't become stretchy but instead became coarse and creamy.

Dexter Lim, founder of D' Artisan Cheese, Malaysia
But not all was lost; he would discover that his "mistake" was actually full milk ricotta.
So I learned a valuable lesson from that. There are no failures in cheesemaking. Only new names for cheese!

Dexter Lim, founder of D' Artisan Cheese, Malaysia
In the end, it took many months—"and a lot more milk later," Lim jokes—until D' Artisan Cheese had its first authentic batch of mozzarella.
Featured Products
Truly Malaysia Series
D' Artisan Cheese produces variations to classic cheeses such as
Rendang Cheddar – cheddar infused with right balance of chilli flavour, herbs and spice
Harta Cheddar – infused with jengkol, chilli and garlic
Kerabu Cheese – Asiago, an Italian cheese, infused with local ingredients such as torch ginger flower, citronelle & blue pea flower
Sambal Belacan Gouda – infused with homemade sambal belacan
Gula Malacca Burrata – a dessert cheese, infused with authentic Gula Malacca, palm sugar
Nasi Lemak Asiago Cheese – infused with lemongrass, coconut cream, peanuts, biji halwa for rendition of Northern Malaysian style Nasi Lemak
Mango Wensleydale Cheese – mango is added to Wensleydale, a historic fresh, mild cheese that has been made in Wensleydale, North Yorkshire since 1150 by Cistercian monks
Vegan Cheese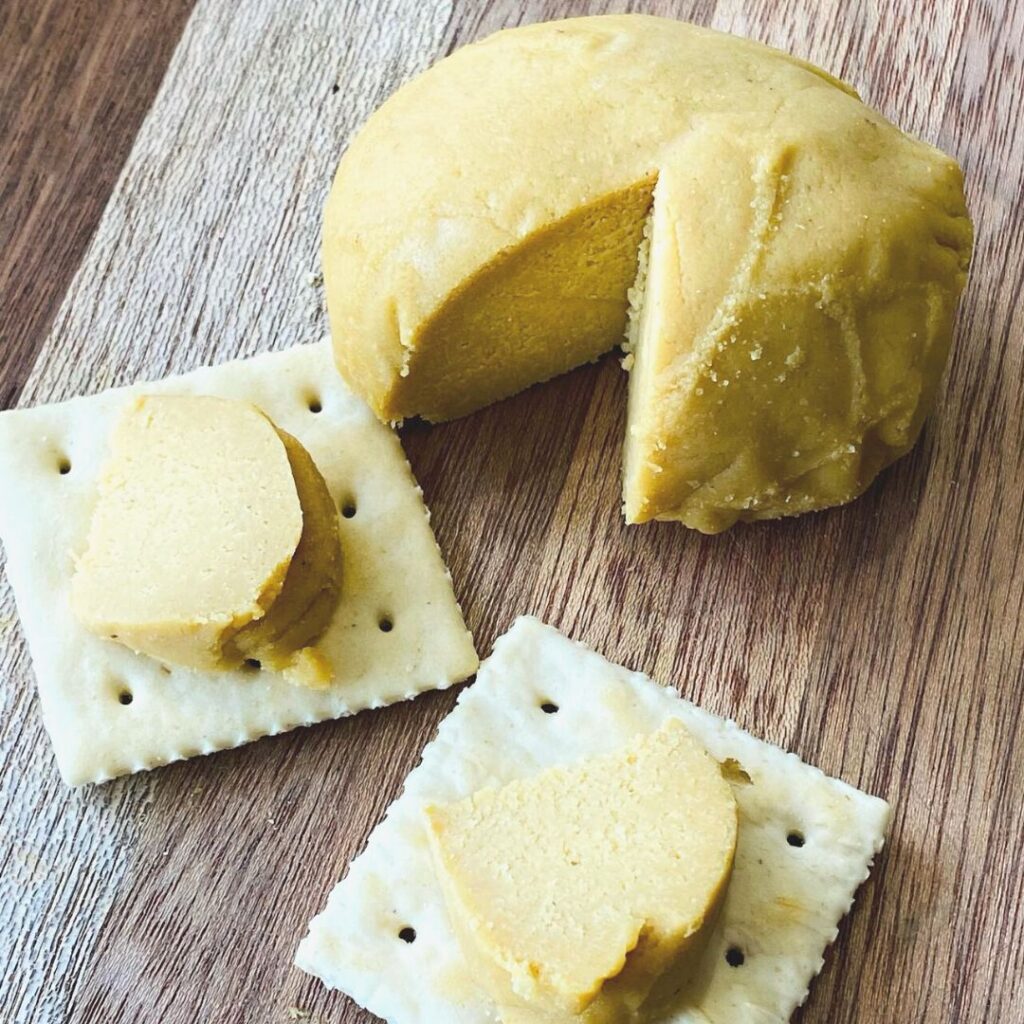 Besides dairy cheese, the business also has cheeses for vegans that are plant based, made from nuts such as cashews and almonds.
Artisan Cheese Box/Platter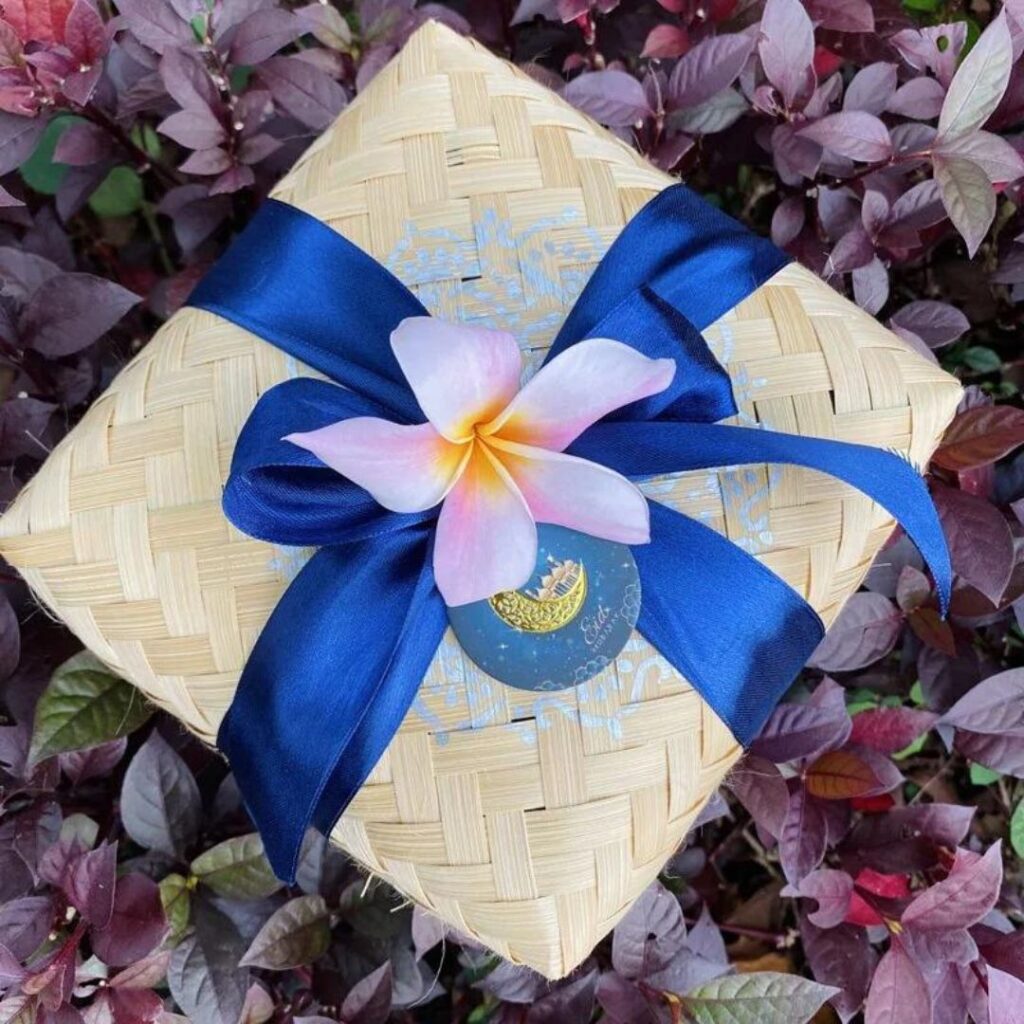 Additionally, D' Artisan Cheese has developed a number of festive hampers, as well as a line of cheese boxes that include their Artisan Gourmet, Élégante and Aventurière platters, and Entrée Cheese Box for people who are starting their cheese appreciation journey!
A variety of artisan cheeses, together with fresh and dried fruits, smoked meats, nuts, and crackers, are included in each package.
For more information on their products and prices, visit D' Artisan Cheese.
D' Artisan Cheese will be having their first cheese counter at Village Pantry, Bangsar Village 1 on August 1st, 2022. Stay tuned for their updates on Facebook!
Source: Malay Mail & Sin Chew Daily
Interested in local food? Read also Recognize All These 10 Classic Malaysian Snacks? and 5 Best Bakeries In Klang Valley