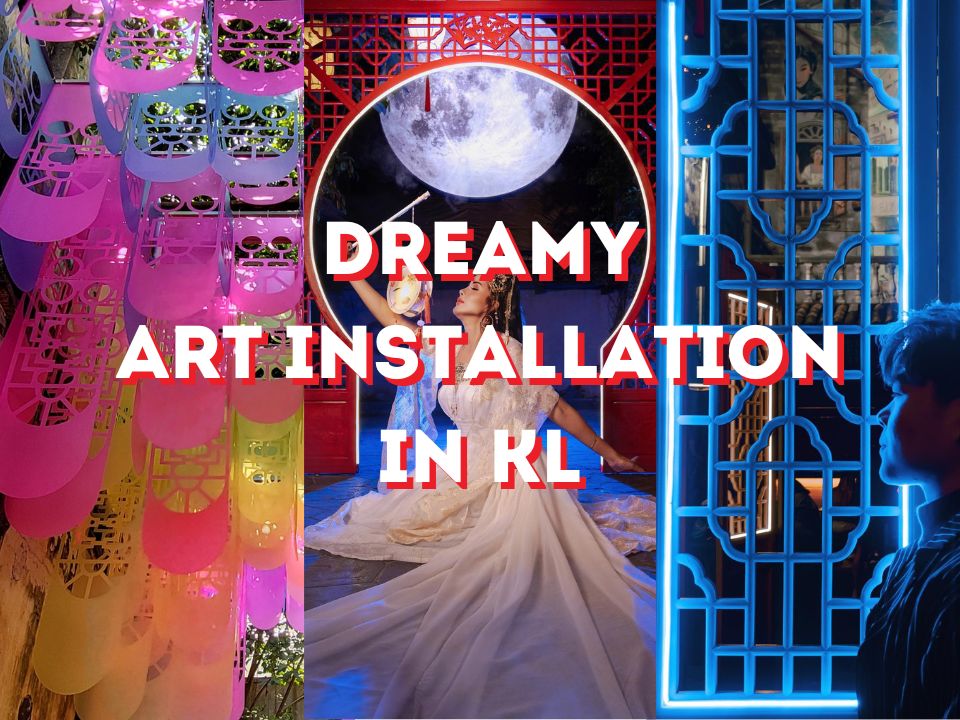 Beyond The Moonlit Door, a new art installation in the core of Kuala Lumpur's Chinatown, transforms and lightens the laneway in the Kwai Chai Hong area to celebrate the Mid-Autumn Festival!
New Art Installation in KL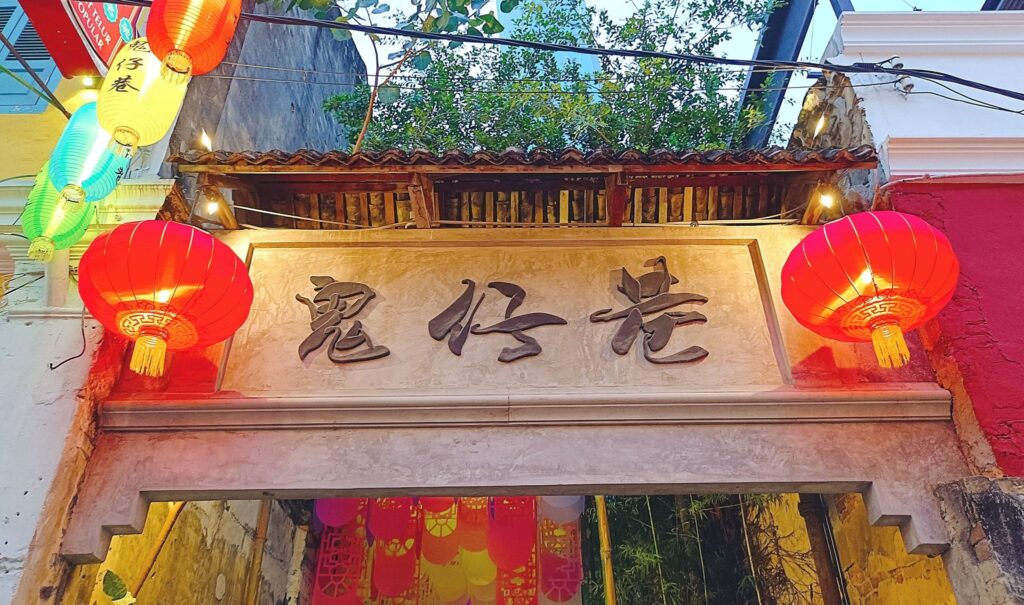 This new project, which follows two multidisciplinary local artists, Alice Chang of Lai Lai Art Studio and Odd's Chinese New Year tiger and paper cut installation from earlier in the year, pays homage to old world Chinese heritage by drawing influence from Mid-Autumn Festival components, including the use of paper lanterns and Oriental doors and windows.
Beyond The Moonlit Door by Pamela Tan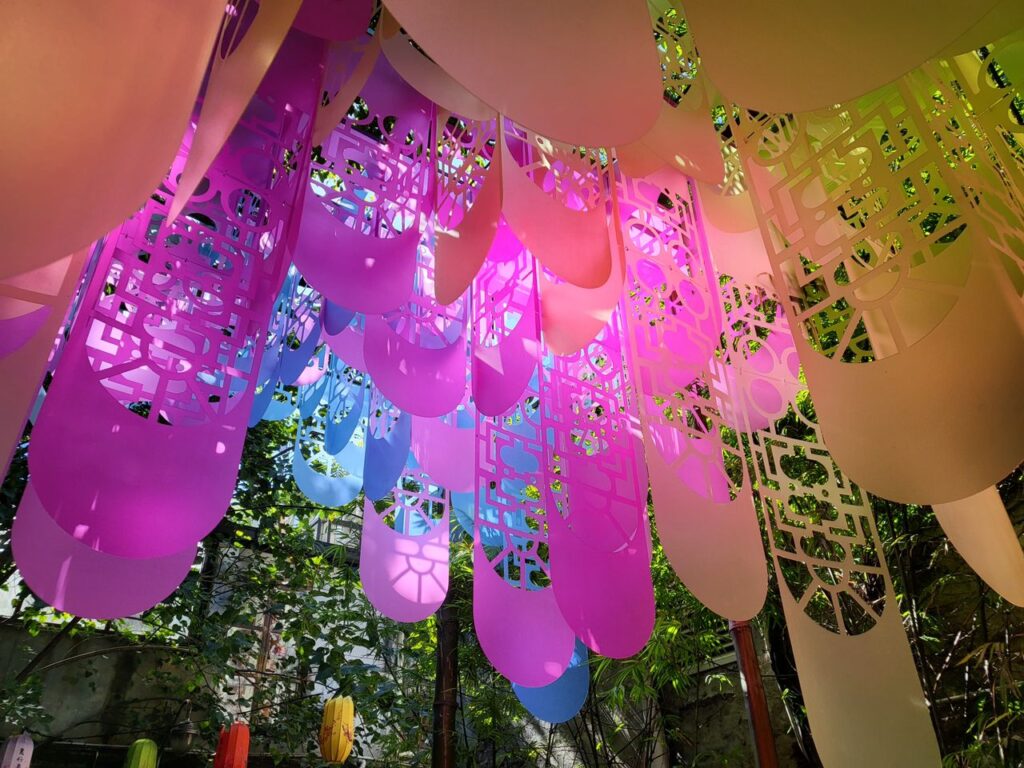 At the entrance to Beyond The Moonlit Door, Pamela Tan (of Poh Sin Studio), an architectural designer and artist, welcomes guests with an interactive installation titled Endless Frames.
Set against a background of traditional Chinese wooden doors and windows, hundreds of intricately laser-cut acrylic sheets are suspended at various lengths to give the appearance of a cavernous doorway that conjures up thoughts of time travel and numerous realms!
When One Door Closes, Another Opens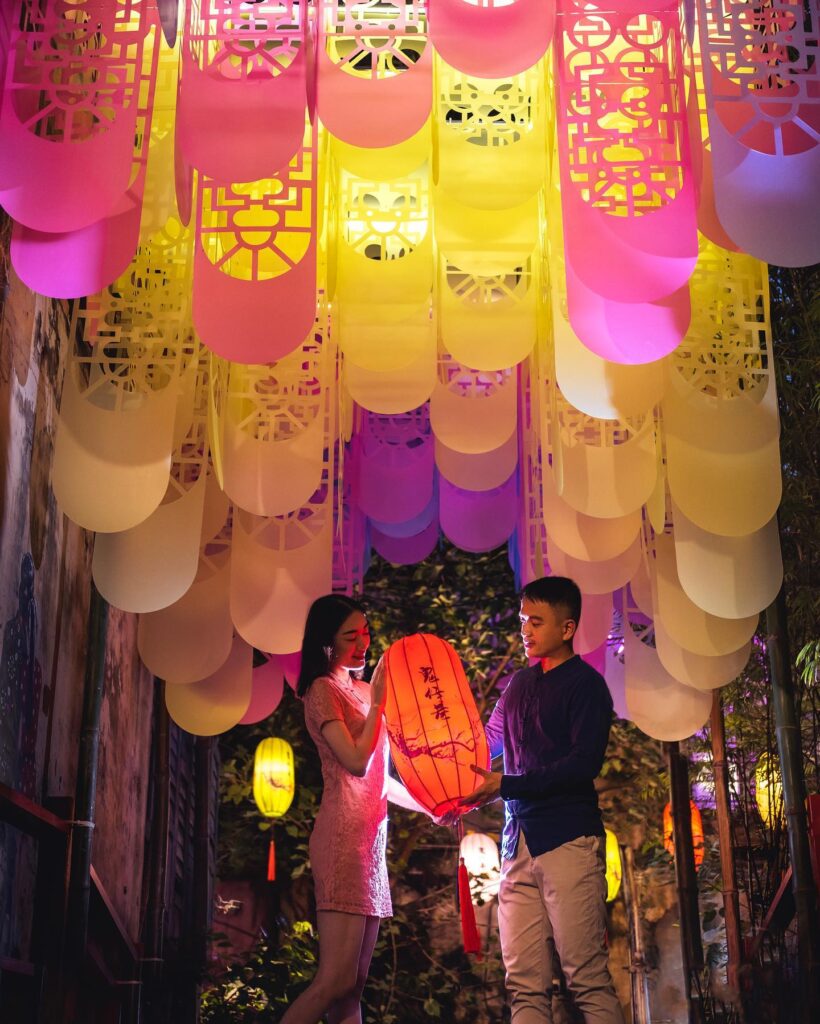 The public is welcome to visit Kwai Chai Hong from now till October 2, every day from 9am to 12am midnight. Depending on the time of day, however, visitors will have a varied viewing experience. As Tan explains:
During the day, sunlight filters through the layers of blue, pink and yellow translucent sheets which emit subtle hues of colour onto the surrounding. When night falls, as light refracts onto the installation, it glows like floating lanterns above the bridge. The whole space is illuminated with vivid gradient colours through its sheets, creating a romantic ambiance.

Pamela Poh Sin Tan, an architectural designer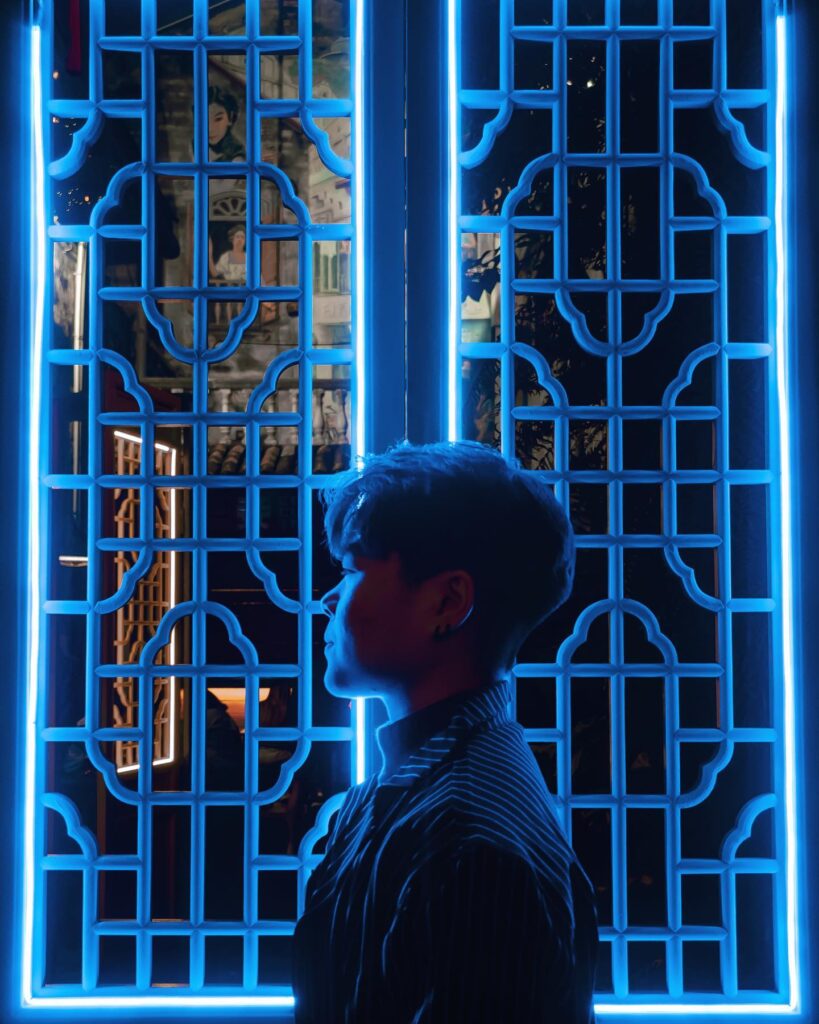 Mid-Autumn lanterns are known for their rich and vibrant colours. We are thrilled to introduce a new twist where each set of oriental doors are presented in contrasting colours that pop between the frame and the door,

Zeen Chang, managing partner of Bai Chuan Management
Capturing The Giant Full Moon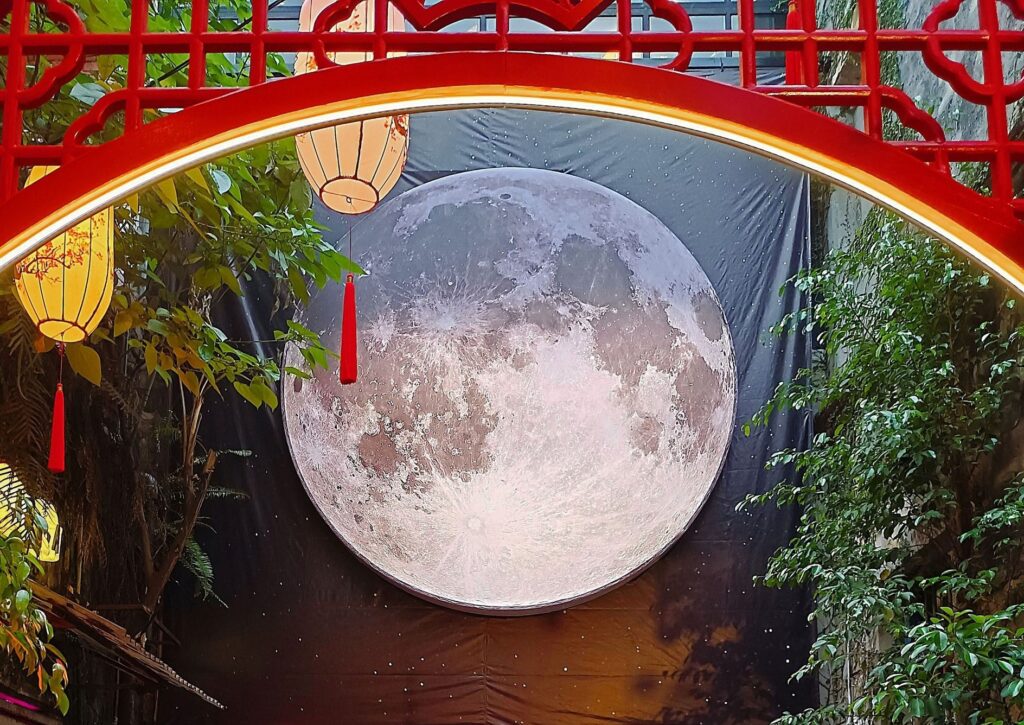 Traditionally, the Mid Autumn festival is celebrated while adoring the full moon. We have always imagined what it was like in ancient times, looking out our windows to a majestic moon,

Zeen Chang, managing partner of Bai Chuan Management
Through this installation, we get to showcase a giant brightly lit full moon that lights up the laneway and its colourful doors, creating a picturesque atmosphere. These doors symbolise the many opportunities and hope life has to offer and those who take action will reap its benefits.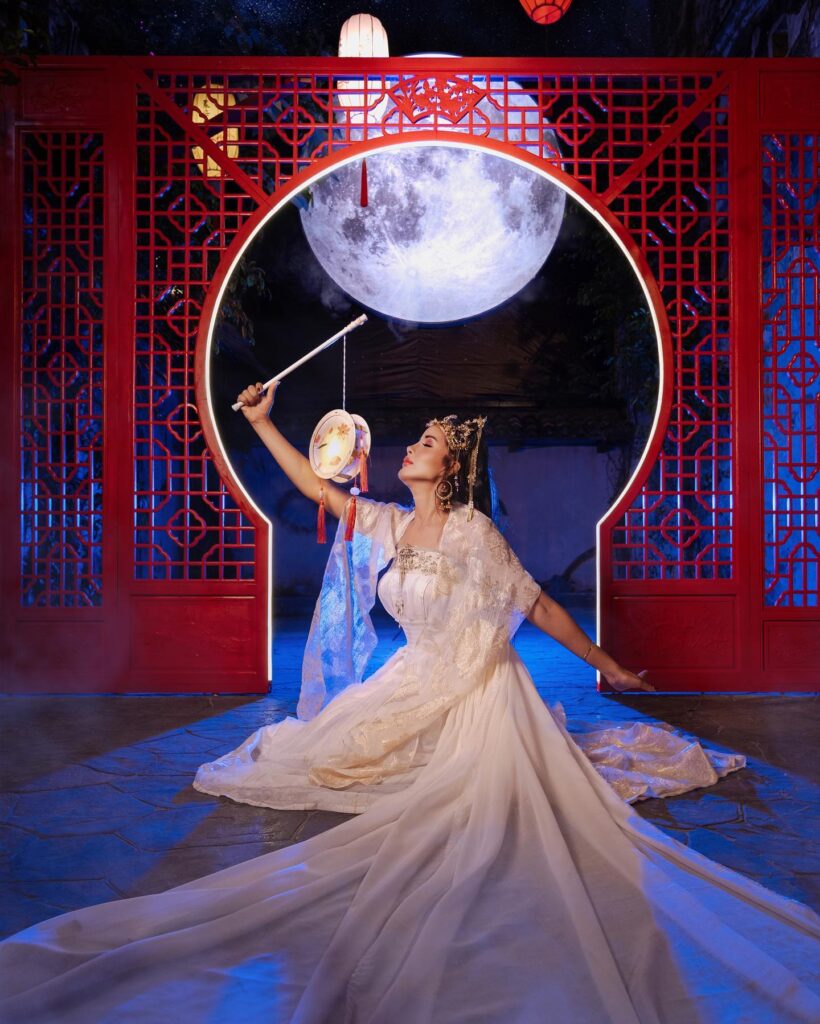 The first project undertaken by Bai Chuan Management, project Kwai Chai Hong, entails the facades of ten heritage shophouses being restored, as well as the revitalization of the laneway between Lorong Panggung and Jalan Petaling.
As we continue to share elements of Chinese culture with everyone, we have come to realise its weight and importance to the public community. With this in mind, we do our best to push boundaries each time, communicating through art and most of all, staying true to our cultural roots, presented in a fresh perspective,

Zeen Chang, managing partner of Bai Chuan Management
Engaging With An Artwork
Tan's new installation in Chinatown is easily her most mainstream creation to date. She adds that in her journey as an architectural designer and artist, she values experiences that allow her to take part in the community.
This is essentially about sharing responsibility. I am grateful to collaborate with the team behind Kwai Chai Hong who has made such an impact on the local community since its launch,

Pamela Poh Sin Tan, an architectural designer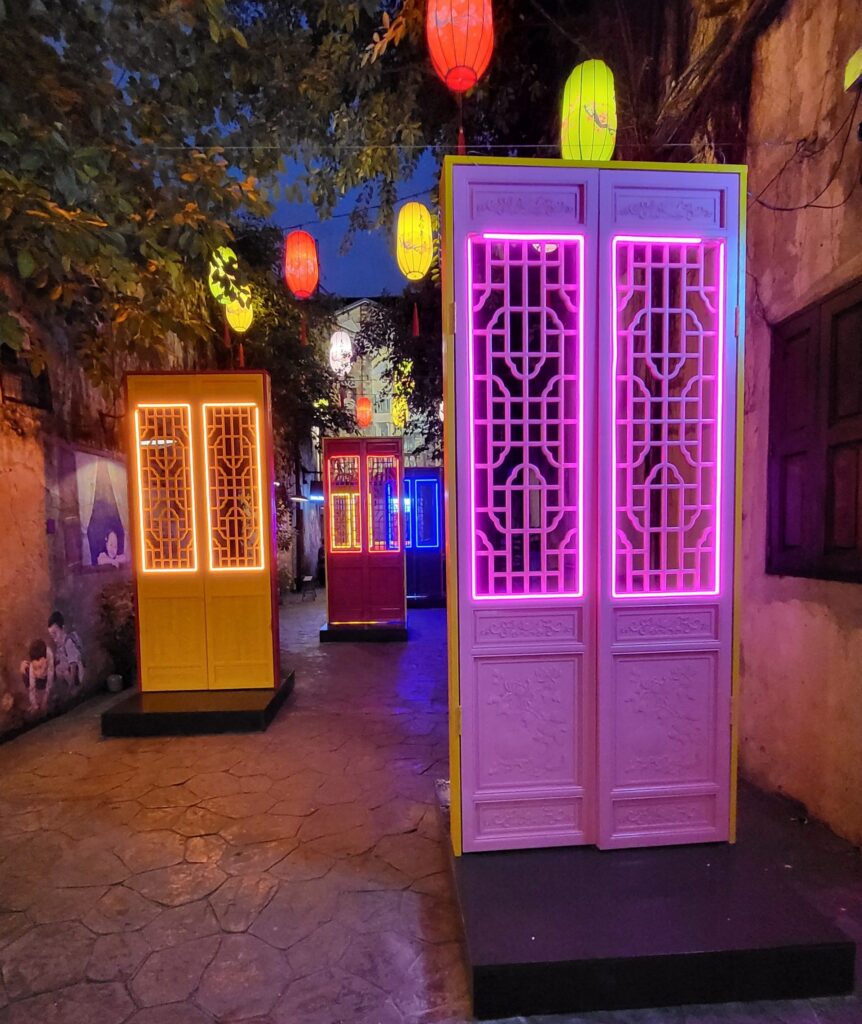 She comes to the conclusion that while the development of technology is wonderful, the other side is that life moves so quickly that memories are something we can only grasp. Kwai Chai Hong pauses time so that we can cherish the past and embrace the future.
With that, she wanted her artwork to interact with the surroundings while engaging visitors for a captivating experience celebrating the Mid-Autumn Festival.
Source: The Star
Interested in art installation in KL? Read also: