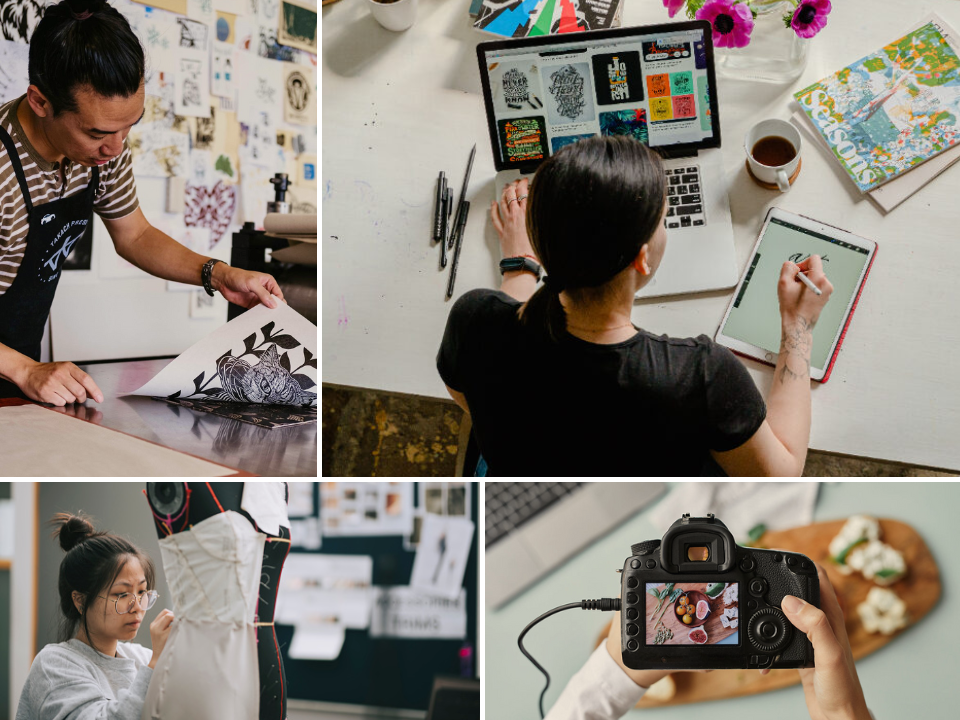 For people with a deep appreciation for artistic endeavors, pursuing a career in art as an option can be an immensely fulfilling journey. Whether you dream of becoming a painter, a musician, a dancer, or a designer, there's a niche in the world of arts that's ready to welcome your unique talents and aspirations.
6 Perfect Match Careers For Creative People Out There!
Come to explore the exciting art career option that is available for creative people and their amazing talents.
1. Graphic Designer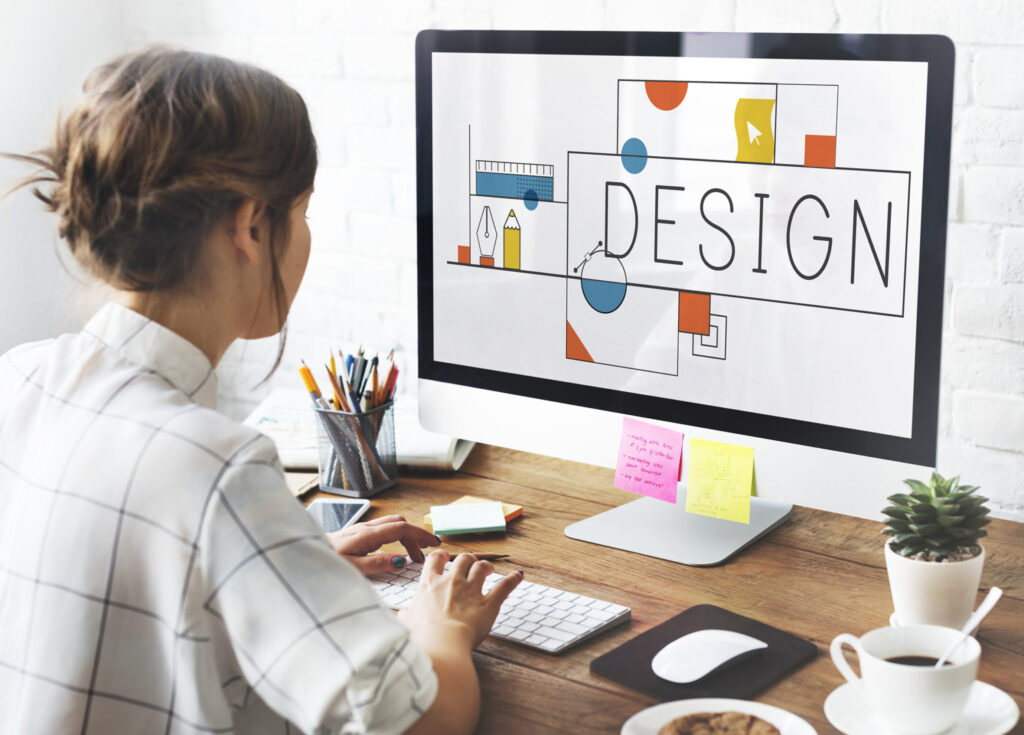 Image via Studio93
First and foremost, the creative minds behind the visual elements of advertisements, websites, publications, and more are known as graphic designers. They blend technological knowledge with artistic talent to create visually appealing concepts. Due to the growing demand for graphic designers across numerous industries, this profession is also profitable. People who love art and design can definitely choose this career.
2. Makeup Artist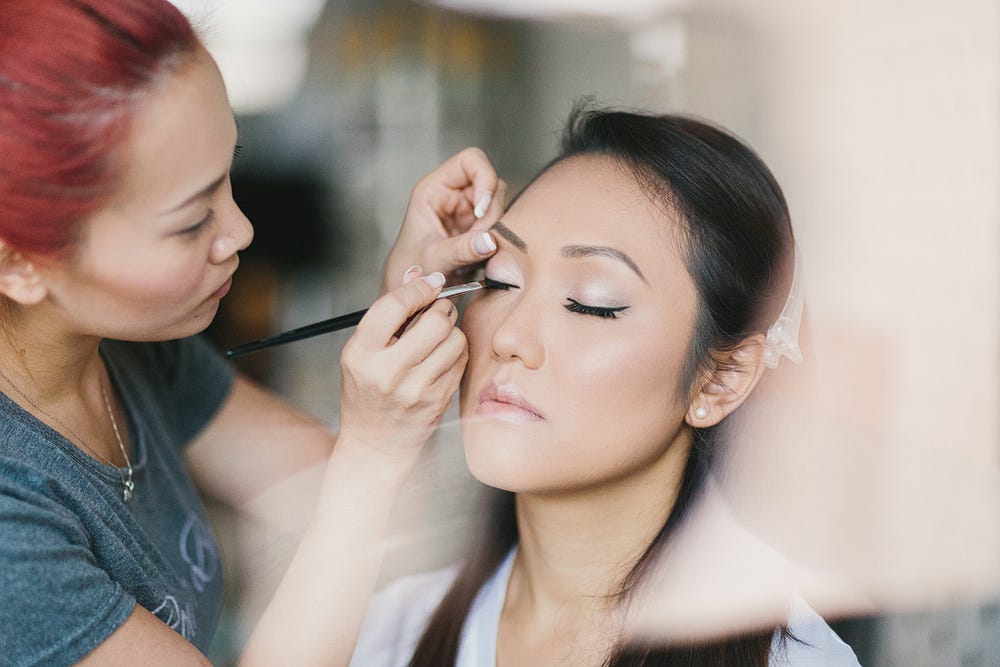 Image via Medium
A career as a makeup artist is a great fit for people who enjoy creativity. This is because creating makeup looks similar to artwork. Whether for performers, models, or public figures, makeup artists use their skills to transform faces. So that people can show their best selves or deliver a specific role. Makeup artists have the skills to enhance the perfect features and blend with various skin tones to create unique appearances in a creative way using colors.
3. Photographer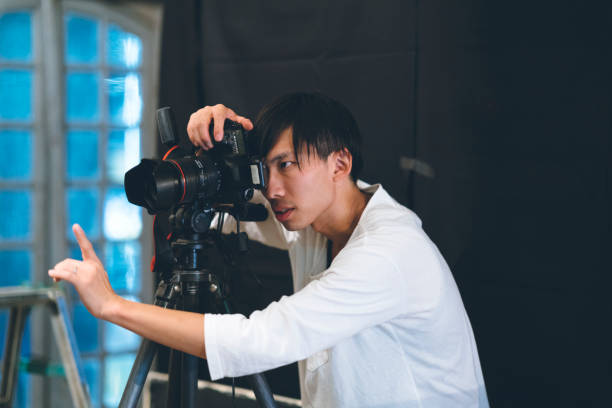 Image via iStock
The next art career option for creative people is photography. This career represents the spirit of an artist who uses technology to capture moments that have been frozen in time. Photographers can organize set photo shoots that capture the essence of their chosen subjects in certain settings.
Their creativity continues while editing the images they take and transforming them into art that captures feelings and tells stories. Someone who loves art tends to have deep emotions and can portray the right mood for certain pictures and frames.
4. Art Teacher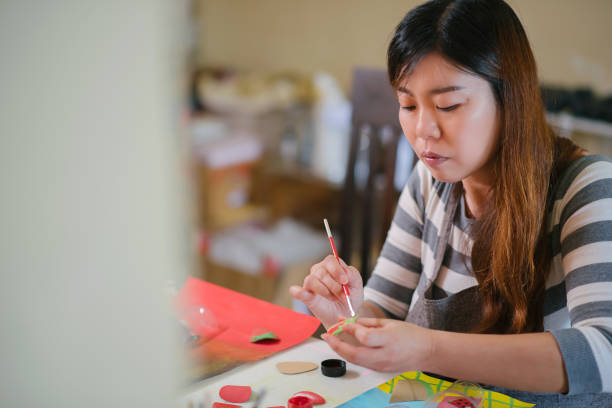 Image via iStock
By working as an art teacher, people who love art may share their passion for art with the future generation. Whether in schools, colleges, or art studios, they will have the chance to teach arts. This will also encourage young aspiring artists to develop their artistic talents.
A fulfilling and meaningful job path is teaching art. This career is also suitable for people who are a highly sensitive person because they tend to have deeper emotions and are easily overwhelmed by their surroundings. Art is one of the ways to express and release themselves.
5. Web Designer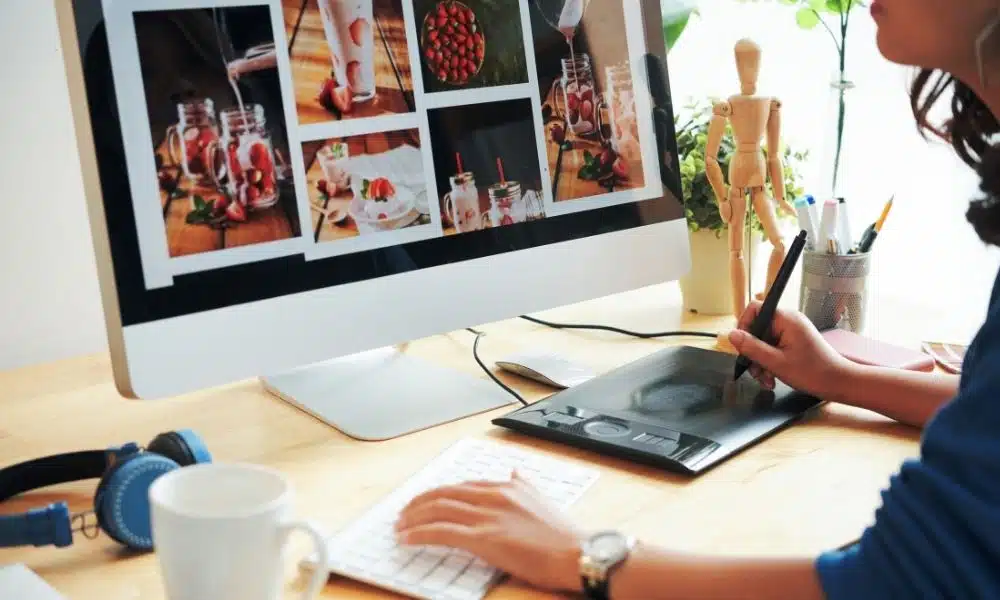 Image via Simple Online Solutions
If designing is your choice, a web designer is a perfect fit. They need graphic design and computer skills to create the eye-catching pictures that decorate websites. As a web designer, they need to shape the features for the websites that are spot on with good functions. Web designers usually work in teams with graphic designers and other designers to create specific websites like animations and portals.
6. Fashion Designer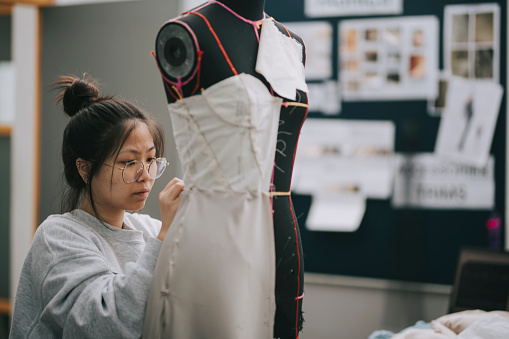 Image via Daily Update
Last but not least, a fashion designer is a professional artist who uses their skills to create unique and innovative clothes and accessories. These creative people begin by roughing out their concepts for brand-new clothing items before meticulously choosing the colors, materials, and fabrics that would give them life.
How this relates to arts and creativity is the way they can picture an amazing design for clothes in their head and create the same thing or even better outfits. They also collaborate closely with tailors and pattern makers to see their designs through to completion.
Overall, these are just a few options to choose if art is your career choice. Jobs like photographers, fashion designers, and many more are a good option to pursue an art career. Let's embrace your creative talent because the arts will continue to evolve around the world. Dare to imagine, create, and pursue your passion because it is a path that is worth it.