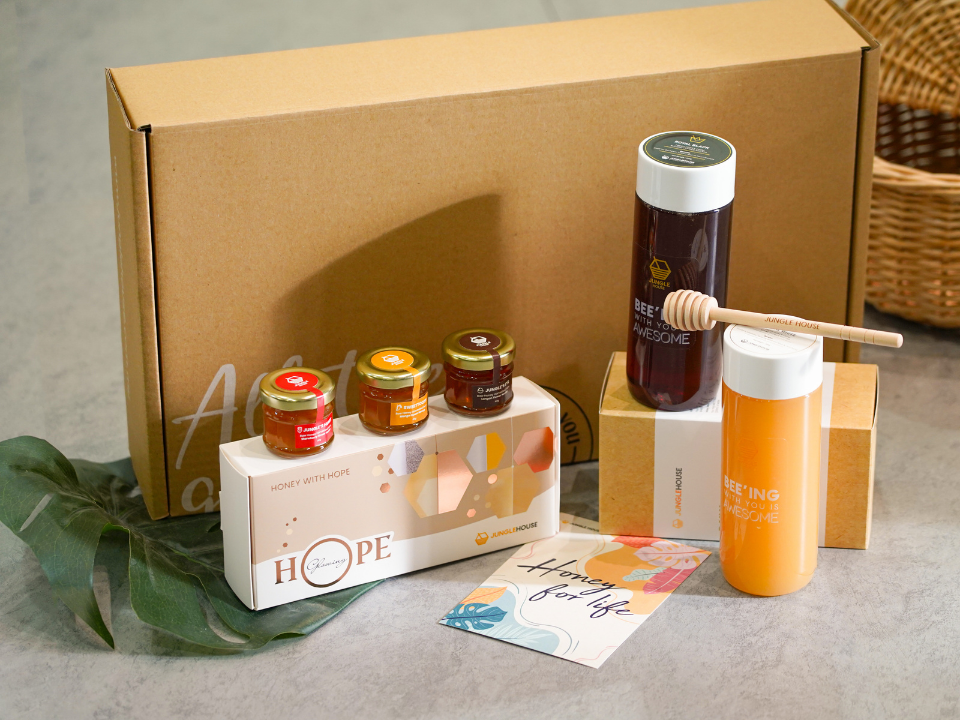 It's the time of the year to appreciate our parents and show our care, love and gratitude to them with a nice gift. Sourcing a meaningful and special item involves time, effort and consideration. This year, how about giving a gift of nature's goodness which is sweet and healthy like honey from Jungle House?
Why Jungle House Opted for Honey?
Honey has a history of being one of the earliest known foods eaten by man, dating back to approximately 8,000 years ago. For centuries, honey has been a valued food in traditional medicine in China, India, Egypt, Greece and the Arab world and is used as a gift in festive and religious ceremonies. Honey is known as a natural remedy or superfood. People throughout the world have hailed the health benefits of honey for thousands of years. Rich in minerals, vitamins, antioxidants, and enzymes, consume a spoonful of honey daily to keep your immunity strong and healthy.
When honey enthusiasts and founders of Jungle House, Paul Poh and Ashley Lam embarked on an adventurous trip, trekking deep into the jungles of Garut in West Java, Indonesia in 2018, they chanced upon a company of indigenous bee hunters.   Having tasted pure, fresh raw organic jungle honey offered by them, they fell in love with the sweet golden liquid and were determined to bring the nutritious jungle goodness to the homes of the general public, thus beginning the journey of starting the honey lifestyle speciality store, Jungle House.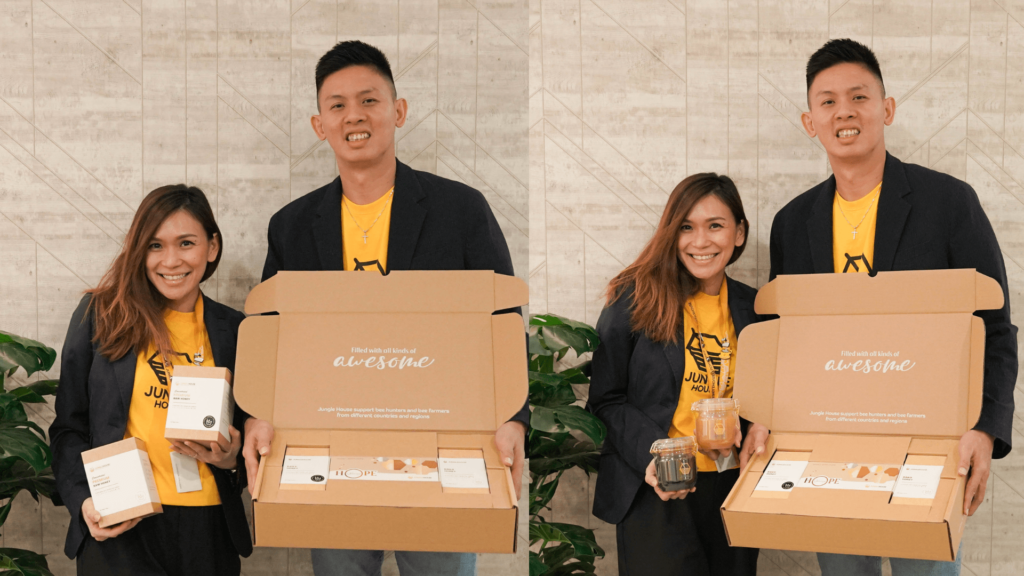 Jungle House is making the process of gift-giving so much easier and more enjoyable.  Pure and raw Jungle House's honey comes in various honey flavours and is available in specially curated beautiful gift sets to give to parents. It is so convenient to order online from Jungle House and customise your honey offerings and gift sets for loved ones near or far. Check out Jungle House's Sweet & Healthy Parents' Day campaign from now until 26th June 2022, offering an amazing collection of the honey set which delivers happiness, love, health and happy moments to your parents & people that matters to you.
Sweet and Healthy Parents' Day Honey Set Collection 2022
Although there is a large variety of natural raw honey available at Jungle House, there are two which are exceptionally beneficial for our parents, Royal White and Royal Black which are available in the Daily and Premium series.
Royal White is high in Vitamin B6, it works as a natural remedy for insomnia by increasing the body's production of melatonin. It is valued for its anti-ageing benefits and improves brain function and memory, reduces stomach and mouth ulcers. This signature honey is made by honeybees whose hives are at the coast, by the waters of Sumbawa Island in Sumatra, Indonesia. This rare, highly sought-after, white honey is creamier than many others and has a floral flavour that is delightfully fresh, not overly sweet, and has an almost-unnoticeable tinge of sourness.
For Parents Day, the meticulously curated sets consist of:
Daily Black Or White
1. Daily Royal White x 2 + FREE Honey with Hope
2. Daily Royal Black x 2 + FREE Honey with Hope
3. Daily Royal White x Daily Royal Black + FREE Honey with Hope
Premium Black or White
1. Premium Royal Black + Premium Royal White + Free Any Daily Honey
2. Premium Royal Black x 2 + Free any Daily Honey
3. Premium Royal White x 2 + Free any Daily Honey
Besides online, you can also get the gift sets at Jungle House's Retail Store at Queensbay Mall, One Utama Shopping Centre, Pavilion Elite, Mid Valley Mega Mall, Bangsar, IOI City Mall, Central I-City and D Pulze. For more information, visit the Jungle House website or call tel: 012-203 0317