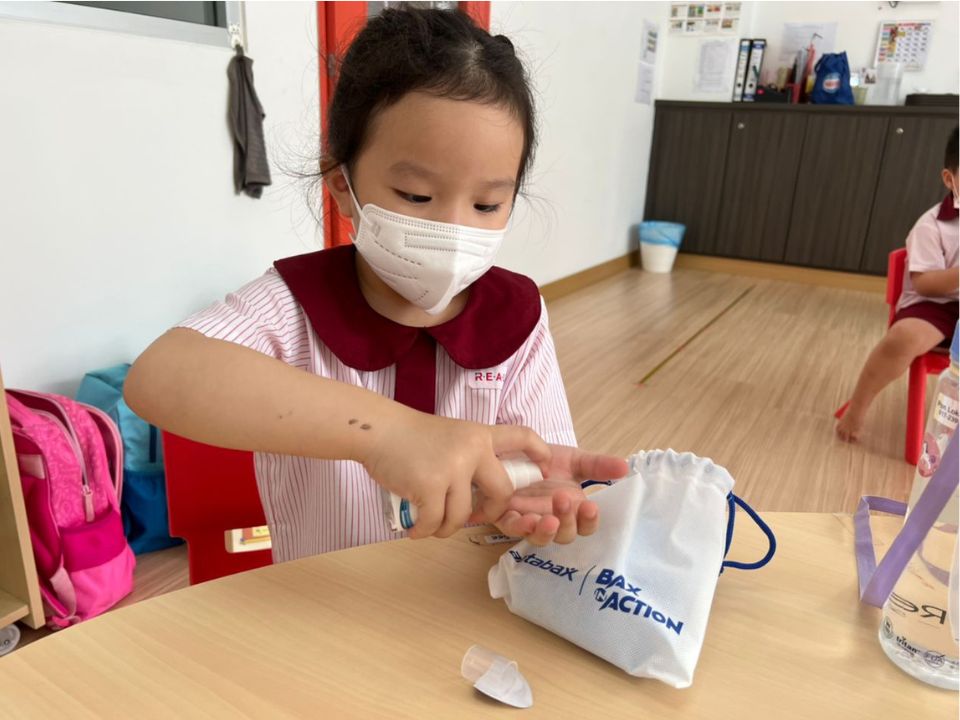 According to the latest report by the Ministry of Health Malaysia, Hand, Foot and Mouth Diseases (HFMD) has become the downtrend in Malaysia with 106,477 cases reported as of 18 June 2022. It is still an approximately 39-fold increase compared to the 2,710 cases reported for the same period last year.
HFMD – Contagious Illness Among Children
Hand, foot, and mouth disease (HFMD) is a very contagious common illness that typically affects children below 5 years of age. However, nowadays, this contagious illness also can affect adults and older children if the transmission is not properly controlled.
HFMD is highly transmissible wherever and whenever your children are, but childcare settings are the most common places for HFMD to be contracted because of toilet training, and diaper changes. The fact that children often put their hands into their mouths has become a concern for most parents.
Hence, as a parent, we should know how to keep our little ones safer from dangerous bacteria.
Good personal care, good hygiene especially hand hygiene may help prevent the spread of HFMD. Through Antabax product solutions, we trust that parents and teachers play an important role in teaching children to wash or sanitize their hands frequently before and after eating, as well as before and after going to the toilet, after group activities, or touching suspect surfaces, and avoid sharing or touching other children, sharing water bottles, food or toys.  Provide your child with their own sanitizer and show them how to use it, and when to use it too! Clean hands keep us safe.

Chua Su Fee, Marketing Manager from Antabax
Antabax Malaysia Partners With R.E.A.L Kids To Help Parents In Reducing HFMD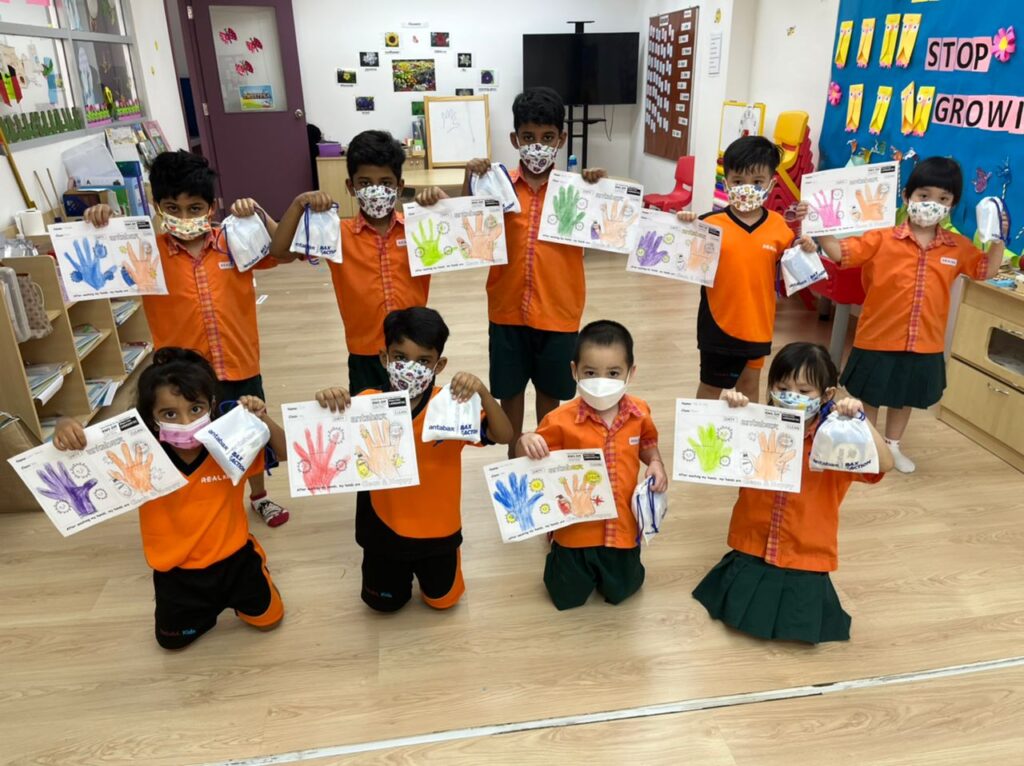 Antabax, Malaysia's leading Halal anti-bacterial personal care brand is partnering with R.E.A.L Kids, the country's largest owner-operated kindergarten chain with 45 centres and 3,600 students nationwide, to accompany Malaysian parents in combating HFMD,
R.E.A.L Kids and Antabax Malaysia equipping students, teachers and staff with Antabax care kits for on-the-go personal hygiene, and creative education materials to raise understanding of the dos and don'ts of HFMD.
Speaking on the partnership with Antabax, Ng Ming-yan, Operations Manager at R.E.A.L Kids said,
We are glad to partner with Antabax once again, as the brand continues to educate and raise awareness on infectious diseases that affect children in a creative and timely manner. We would also remind parents to reinforce good hygiene behavior at home, and to wipe down their little ones' belongings to reduce the spread. Always remind your child to keep their hands away from their mouth, and if they are unwell do not send them to school but take them to a clinic or hospital for diagnosis.

Ng Ming-yan, Operations Manager at R.E.A.L Kids
What's In The Antabax Kit?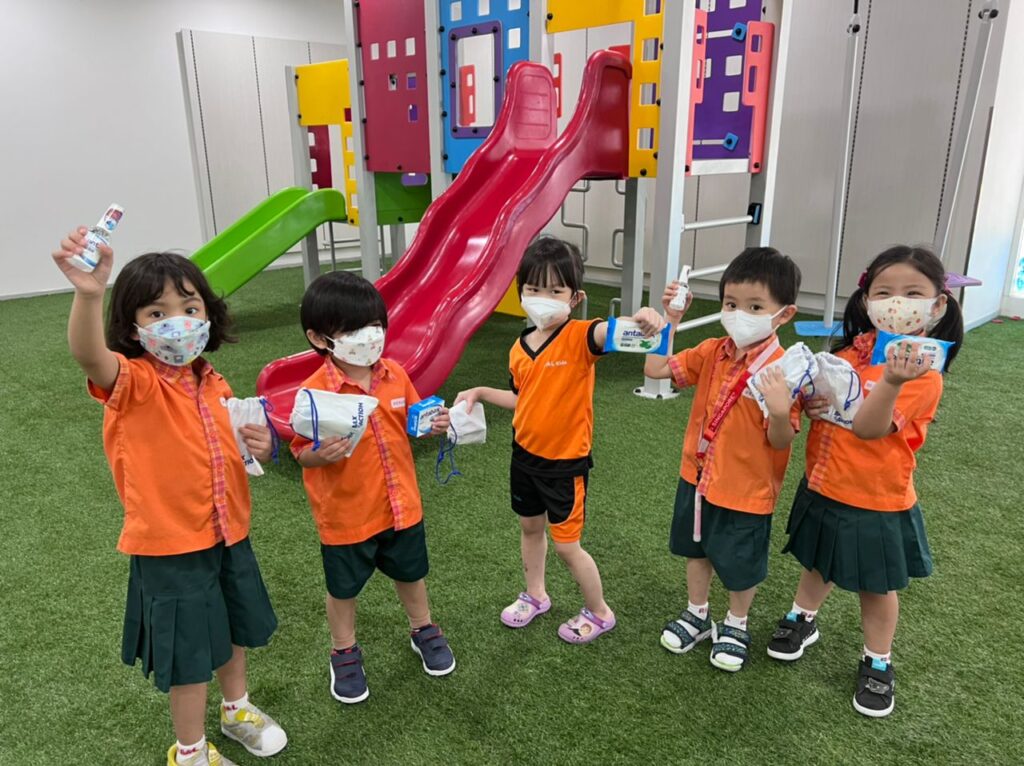 Antabax Malaysia will be sharing educational materials and tips on reducing the spread of HFMD, which will be distributed to all R.E.A.L Kids students nationwide. Content includes creative discussion and activities sheets for students developed by teachers and caregivers on reducing the risk of HFMD.
The brand continues its role as an enabler to encourage parents, students and teachers to get back in action by emphasizing good personal hygiene practices, which is in-line with its #BaxInAction theme.
The brand will be contributing its products including antibacterial sanitizer spray, bar soap and antibacterial wipes which are able to kill 99.9% of germs and give parents peace of mind about their child's hygiene. A promotional voucher also will be given for parents to use on their next Antabax purchase.
For more information on Antabax, please visit http://www.lamsoon.com.my/ or follow us on Antabax Malaysia's Official Facebook and on Antabax's Official Instagram.