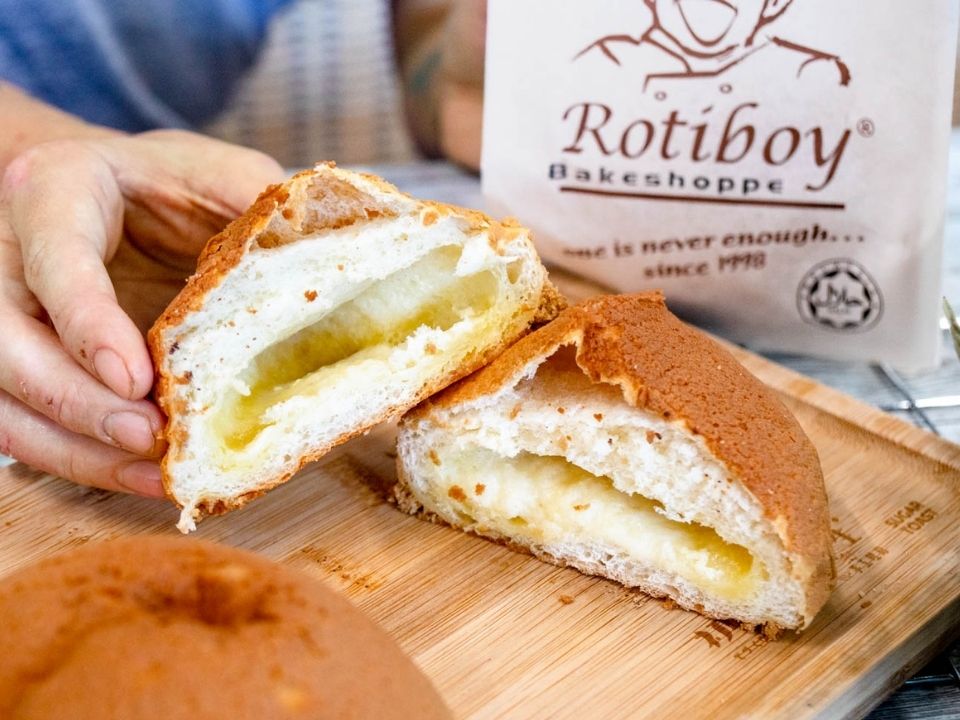 Rotiboy, a Malaysian based bakery chain has over 100 outlets in up to 6 foreign countries and their newest outlet is in South Korea.
When we said Rotiboy, you must have imagined their aromatic coffee scent that fills the air even before we see anything coffee-related around us. The iconic taste of their coffee buns is just something we all love and crave for every single time.
The signature fluffy buns with butter-licious center and baked coffee cream on top have been legendary since 2002!
For the reason that it is loved by many, they now have over 100 Rotiboy outlets all over Malaysia, Indonesia, Thailand, South Korea, Saudi Arabia, and United Arab Emirates.
New Outlet in Ilsan, South Korea
Recently, Rotiboy Bakeshoppe Sdn Bhd has expanded its business with another new Rotiboy outlet in Ilsan, South Korea.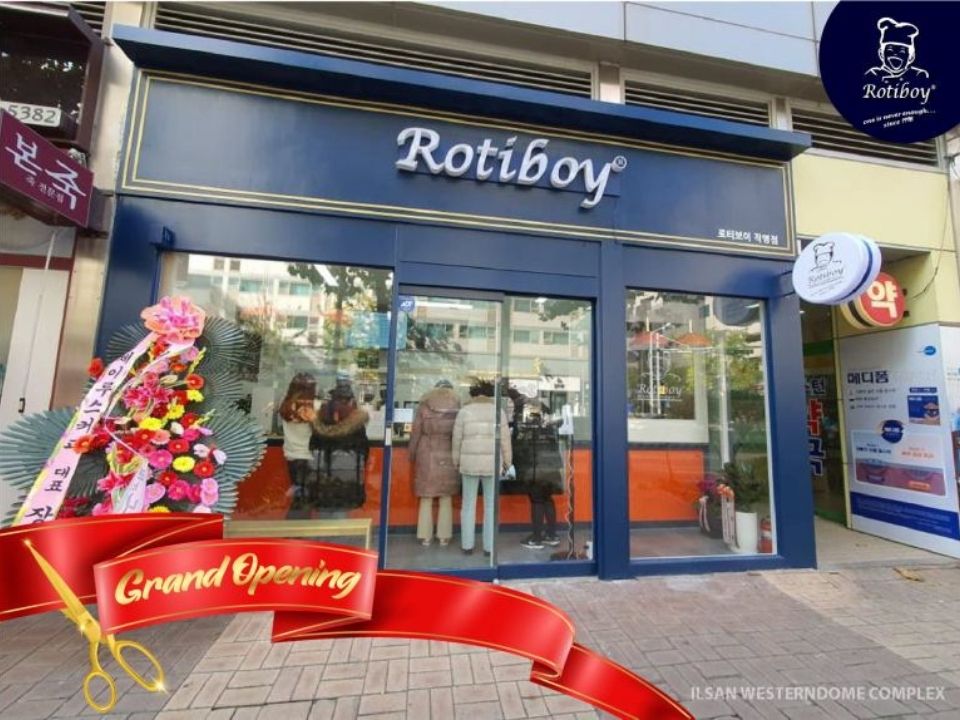 We hope that the new outlet will be receiving much more love from the coffee buns lovers in the area!
Where It All Started
Rotiboy Bakery was founded in 1998 by Hiro Tan, in Bukit Mertajam, Penang, Malaysia. When it started as a neighbourhood bakery, it earned only about RM60 per day. 
However, like a dream came true, the business started to expand bigger starting the year 2002.
In 2002, the business migrated to Wisma Central, Jalan Ampang, Kuala Lumpur. Since then, it has successfully expanded all over Klang Valley.
Its international expansion started when Rotiboy International Pte Ltd established in Singapore in 2004. In between the year 2004 to 2007, their international expansion has spread around Singapore, Indonesia, Thailand, and South Korea. Only in 2012 that the business expanded further into the United Arab Emirates and Saudi Arabia business market.
Their recognisable logo and iconic coffee scent is just unmissable, and almost everybody will get hypnotized into loving the fluffy coffee buns. This further has caused the business to become a famous bakery chain not only in Malaysia, but all around Asia.
As the bakery chain blossoms tremendously, most of its outlets also sell a range of different flavored fluffy buns. Ranging from savory to sweet baked goods, it shows how Rotiboy has been loved by many. This includes its supporters from its origin country, Malaysia, as well as all around Asia.