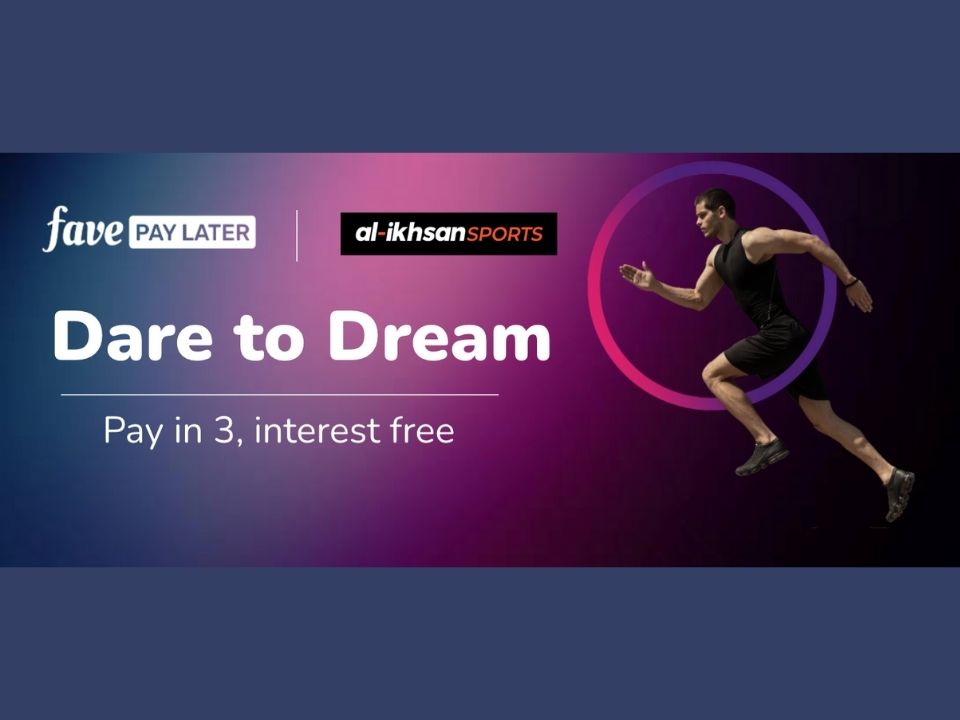 Al-lkhsan, Malaysia's No.1 sport retailer has announced its collaboration with Fave, Southeast Asia's smart payments app as a payment partner to enable a more rewarding and flexible payment option for over 20 million sports lovers in Malaysia.
Users can now split their sports item bills in three months interest-free installments upon checkout at Al-lkhsan Sports online and its 150 physical stores by scanning Fave QR on the PineLabs payment terminals.
Partnering With Fave Enables A Smarter Payment Experience For The Customers
This partnership is in line with Al-Ikhsan commitment to making sports available for all by enabling a smarter payment experience for consumers to pay and save. Partnership with Fave empowers businesses with innovative payment and loyalty solutions to grow and connect with their customers in a whole new way.
COVID-19 has changed consumer behavior and reshaped the retail sector in Malaysia. It also taught consumers to become more cautious with their spending habits. Many have turned into Buy Now Pay Later (BNPL) to break up their bills and to maintain flexible financial planning. With this, Malaysia expects a potential growth in the BNPL adoption, recording a CAGR of 49% during 2022-2028.
The Chief Executive Officer of Al-Ikhsan Sports, Vach Pillutla said:
Collaborating with Fave enhances our strategy to make sports affordable to consumers from different income groups. Committed to making sports available for all, we paired up with the fast-emerging BNPL payment solution to reduce our customers' financial stress when it comes to owning sports gear. That being said, we would like to encourage a fit and active lifestyle whilst keeping our customers financially fit.

Vach Pillutla, Chief Executive Officer of Al-Ikhsan Sports
Meanwhile, the Country Manager Of Fave Malaysia, Gary Yeoh stated:
We are proud to see growing adoption of buy now pay later options in Malaysia. As we are onboarding more and more merchants, Fave will be able to create a better spending environment for all consumers, at the same time, empowering retailers to grow their revenue better with our services and easy to use technology. Bringing the leading sport retails like Al-Ikhsan to Fave, users can now experience a convenient and affordable shopping experience at the leading sport retailer.

Gary Yeoh, Country Manager, Fave Malaysia
Al-Ikhsan's customers who pay via Fave app by choosing FavePay Later 3 months installments will be entitled to RM25 cashback on their bill when applying promo code ALIKHSAN25. Users with CIMB debit or credit cards will be entitled to RM25 off their bill when applying promo code CIMB25 upon check-out on the Fave app when splitting the bill into 3 installments. For more information, kindly visit https://discover.myfave.com/