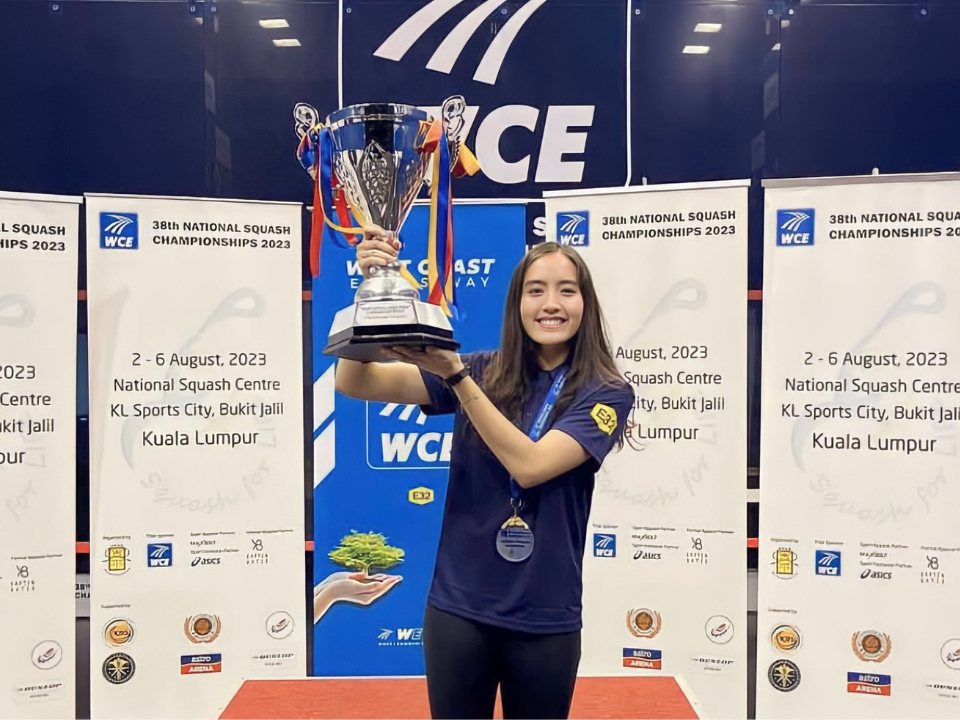 Malaysia is one of the teams that participated in the 30th Asian Junior Individual Championships held in Dalian, China from 16 August to 20 August 2023. On August 17, 2023, Aira Azman successfully book her place in the quarter-final round of the Asian Junior Individual Championships.
Aira Azman In The Asian Junior Squash Individual Championships
For this championship, Aira Azman shows her best against her opponent and wins a place in the quarter-final as her next stop.
Aira Azman Wins Against Sri Lanka's Player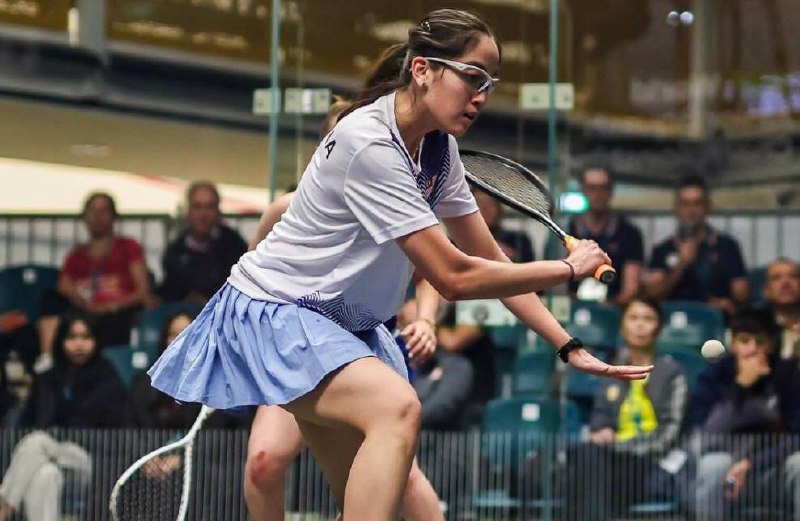 Images via Bernama & Berita Harian
In her match with Sri Lanka's player, Chanithma Sinely, Aira won 11-8, 11-3, and 11-0 against her opponent during the game held at the Xiqang Gymnasium in Dalian.
Aira gets herself into the quarter-final of the Asian Junior Championship and is predicted to go against Malaysian player, Goh Zhi Xuan who also won the battle with Hong Kong Player, Lam Po Ying with 11-8, 11-6, and 11-6.
Malaysian Squash Team In Asian Junior Squash Individual Championships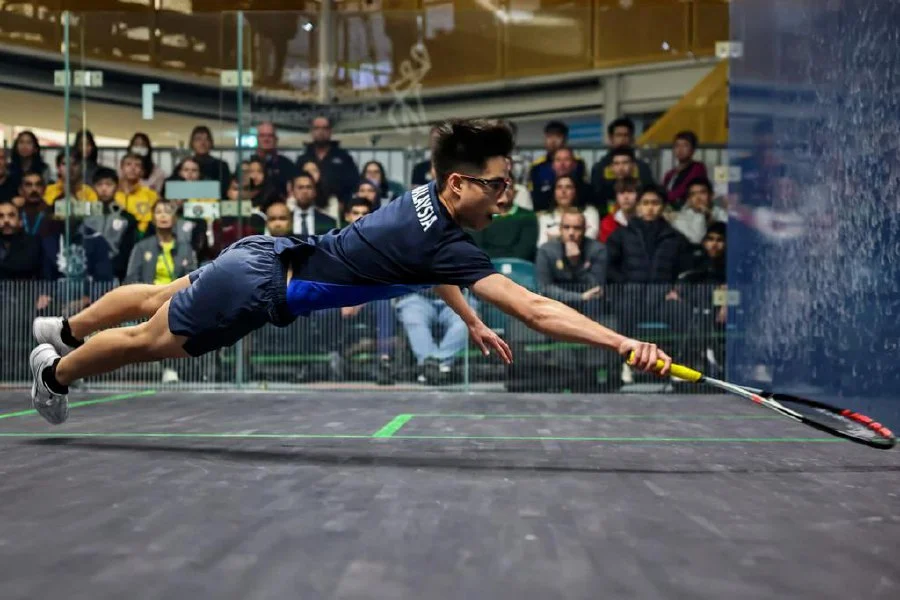 Image via New Straits Times
From now, the Malaysian squash team under-19 (U-19) shows many successful battles and good progress.
Joachim Chuah wins against Iran's Player, Salem Al-Malki with 11-2, 11-3 & 11-2
Harith Danial wins against India's player, Aryan Pratap with 11-7, 11-6, 9-11 & 11-6
Loh Wa Sern wins against Pakistan's player, Abdullah Nadeem with 11-3, 11-6 & 11-4
There are so many talented young athletes who work hard to create history for Malaysia. Come and read about Goh Li Hen who secured Malaysia's first gold during the 2023 Commonwealth Youth Games.
Aira Azman, The New Squash Queen For Malaysia
Now, Malaysians see Aira Azman as the new rising star in the Squash sport. She is the second player who reaches the World Junior Championships final round in Melbourne after Datuk Nicol David in 2001.
Titles & Medals Won By Aira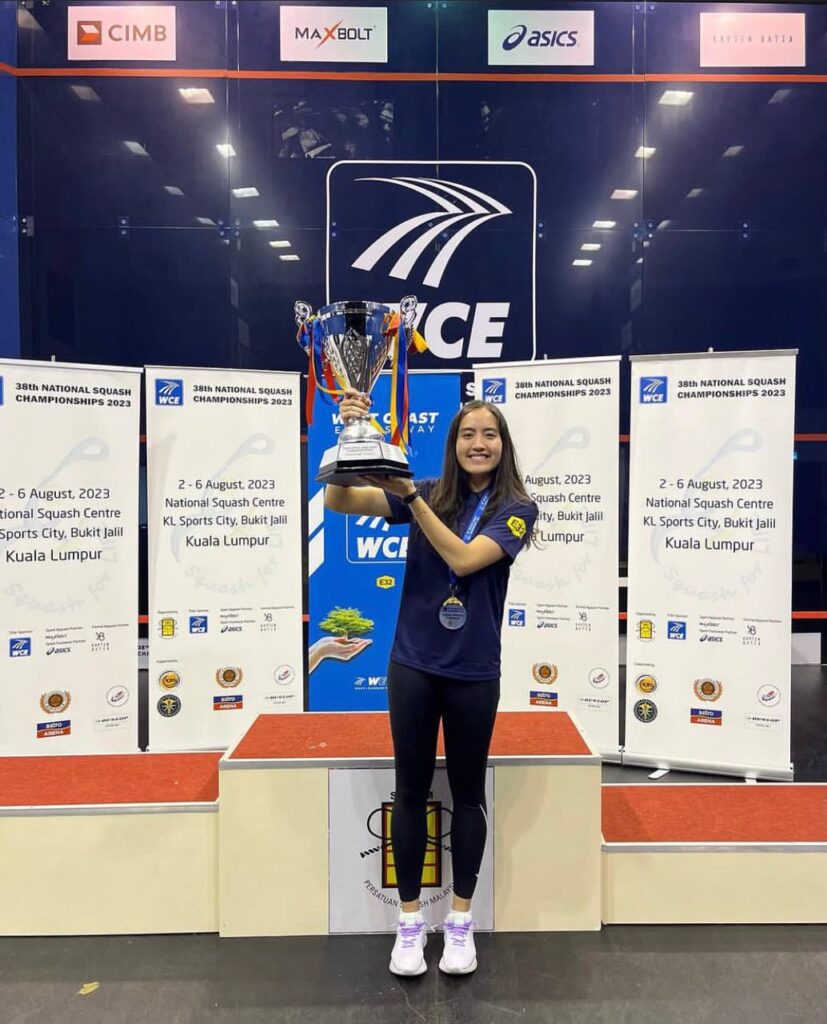 Images via @airraazman
Seeing Aira's potential and experience, she already won a lot of competitions and gains many titles and medals by herself and her team.
Aira's competitions & medals throughout the years:
Dunlop British Junior Open 2019 – Silver
Asian Junior Championships 19's 2019 – Gold
6th South East Asian Cup Bangkok 2020 – Gold
Sukan Malaysia XX MSN 2022 – Silver (Individual) & Gold (Pair)
HFL SFRI Indian Tour Jodhpur 2022 – Silver
British Junior Open 2023 – Bronze
HCL 21st Asian Junior Team Championship Chennai 2023 – Gold
SRAM 18th National Junior Championship 2023 – Gold
Irish Squash Open 2023 – Silver
Squash World Cup Chennai 2023 – Silver
WSF World Junior Squash Championships 2023 – Silver (Team)
38th National Squash Championships 2023 – Gold
Aira's achievements and success inspired a lot of other young Malaysians and athletes to do their best in what they are doing. Aira Azman is the new star in women's squash sport in Malaysia. We hope for the best in her squash sports future. Good luck and all the best!