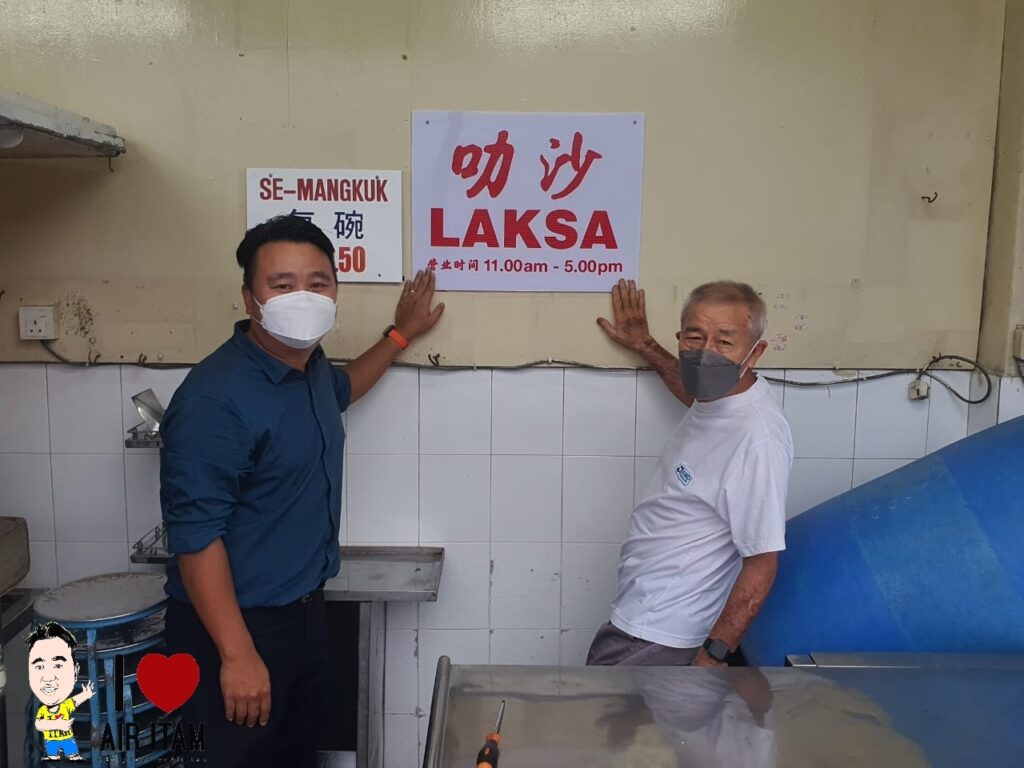 Everyone can now enjoy the delicious assam laksa in Penang at the famous Air Itam laksa stall as it finally resumes operation! The incredible news had been announced on YB Joseph Ng's Facebook page with photos showing they were preparing for the reopening. The stall owner, Ang Kak Seong, can be seen hanging the trademark Laksa sign.
"World's best 50 foods" – CNN
Air Itam Market Laksa was established in the year of 1955. That explains why it has been everyone's favourite laksa in the whole country, both locals and tourists. This 66-year-old gem is the one spot that you need to visit when you're in Penang. The stall made headlines as their signature dish, assam laksa, was featured on CNN's world's best food list at number 7.
Poached, flaked mackerel, tamarind, chili, mint, lemongrass, onion, pineapple. One of Malaysia's most popular dishes is an addictive spicy-sour fish broth with noodles, that'll have your nose running before the spoon even hits your lips.

CNN
Only on weekends
According to the FB post by YB Joseph, they made a special arrangement as the stall will only operate during the weekends. Starting 4th December 2021, foodies can now enjoy the assam laksa after so long.
Now you know what to do this weekend? Yes, let's go to Penang and enjoy the nice piping hot laksa, freshly made by Uncle Ang!
| | |
| --- | --- |
| Time: | 11.00am – 5.00pm |
| Day: | Weekend only |
Air Itam Laksa bid farewell in May 2021
However months ago in May this year, the 72-year-old owner made up his mind to close down the renowned stall's operation. This is due to the Covid-19 pandemic and mounting debt caused by his estranged son. May 18th marked the last day of the Air Itam laksa operation. Ang added that he was forced to end the business as he was harassed by creditors looking for money owed to them by his son, Ang Kat Foo. Since his 47-year-old son went missing, he and his family were held responsible to pay off the debt.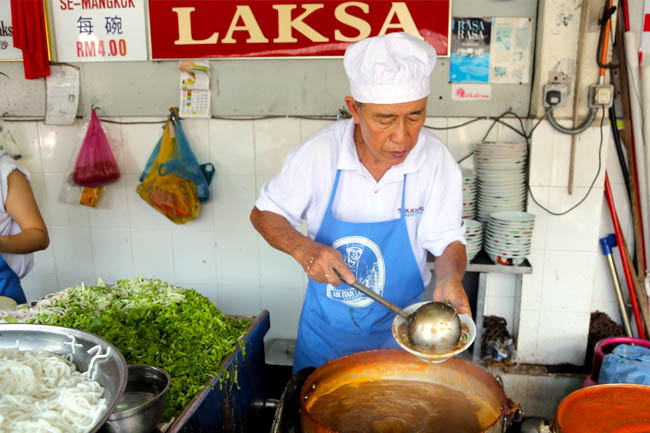 Despite the family's circumstances earlier this year, they are back with a strong desire to serve their loyal customers.
(Source: Joseph Ng Soon Siang, malaymail)