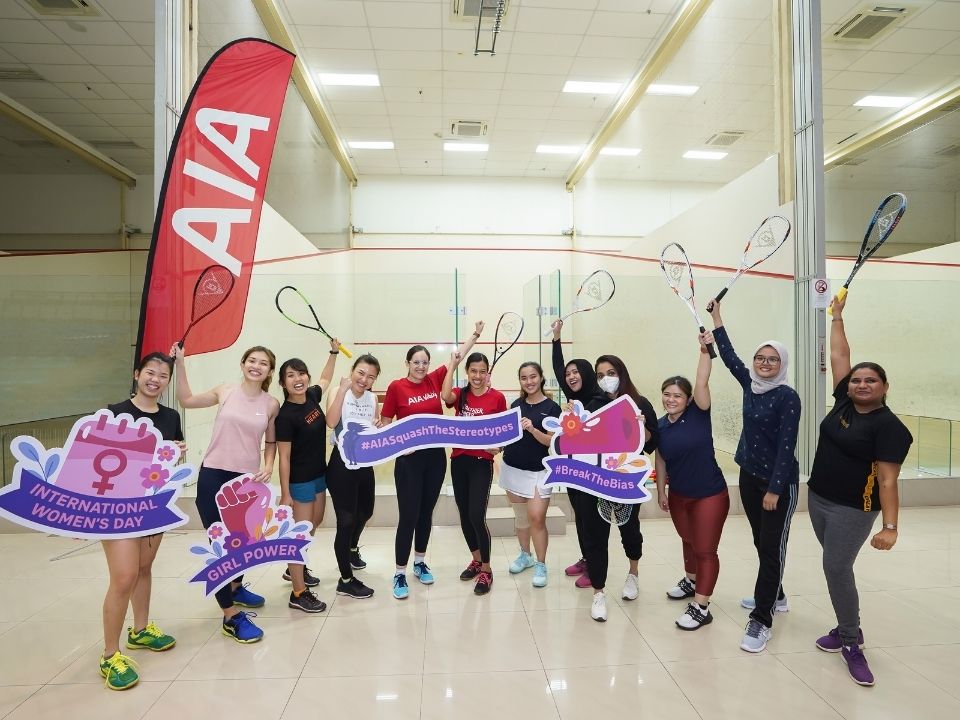 On 30 March, AIA Malaysia held a squash clinic as the culmination of AIA Malaysia's #AIASquashTheStereotypes social media campaign at the National Squash Complex Bukit Jalil. Invited Datuk Nicol David, the Malaysian squash legend and also AIA Malaysia ambassador as the guest, it was a day to remember for 20 women who scored a once-in-a-lifetime opportunity to spend their Saturday afternoon getting up close and personal with the squash legend.
#AIASquashTheStereotypes Squash Clinic To Empower The Women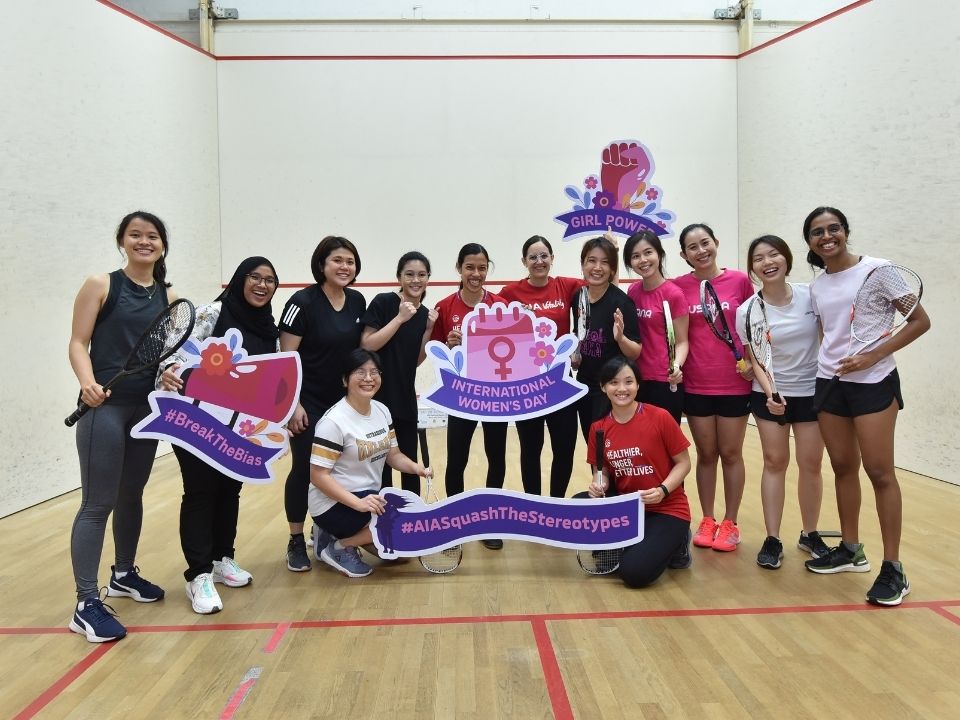 In conjunction with this year's International Women's Day theme, Gender Equality for a Sustainable Tomorrow, AIA Malaysia has decided to feature Datuk Nicol David as the host for #AIASquashTheStereotypes squash clinic as she faced many gender stereotype challenges throughout her career.
The #AIASquashTheStereotypes campaign was aimed to shed light on how gender stereotypes remain a constant battle for every woman in Malaysia and at the same time empower and encourage women from all walks of life to squash these stereotypes and truly live a Healthier, Longer, Better Life.
The #AIASquashTheStereotypes clinic was held in two separate sessions (10 participants in each session). In the sessions, Datuk Nicol David shares her tips and tricks of playing the sport, her journey of becoming an 8-time World Champion, and how she faced the many gender stereotype challenges throughout her career.
Commenting on how honored she was to be part of such a timely and inspiring #AIASquashTheStereotypes campaign, Nicol said:
Throughout my professional career, many have doubted my ability to make it to the top as a female athlete. I did not let the negativity and discouraging words stop me from living my dreams. This is why I'm proud of AIA and how they are taking a stand to inspire women to break away from these stereotypes and to continue believing in themselves so that they can be whoever they want to be in life. I am truly honoured to be able to host these clinics with AIA and share my experiences with these strong and dynamic women – all while having a fun and great workout together at the same time!

Datuk Nicol David, Malaysia Squash Legend and AIA Ambassador
Heng Zee Wang, Chief Marketing Officer of AIA Malaysia shared that the company believes in promoting gender equality as part of its ambitious Environmental, Social and Governance commitment. He further said:
We are proud to partner Nicol in further championing positive behavioural changes, challenging biases, and helping shift the mindset of our community. There is no better person to tell this story than Nicol herself, who has reached the height of success despite facing various gender stereotypes. We hope that her positive spirit and experience will inspire women to break the bias, go the distance and truly live a Healthier, Longer, Better Life.

Heng Zee Wang, Chief Marketing Officer of AIA Malaysia
AIA is deeply committed to fostering a culture of gender equality and inclusion. It also underpins AIA's ESG strategy that places a great emphasis on creating supportive and collaborative work environment for its people.
To watch the #AIASquashTheStereotypes campaign video featuring Datuk Nicol David, please visit https://fb.watch/bCzkr6d5dA/.
Read more about International Women's Day: