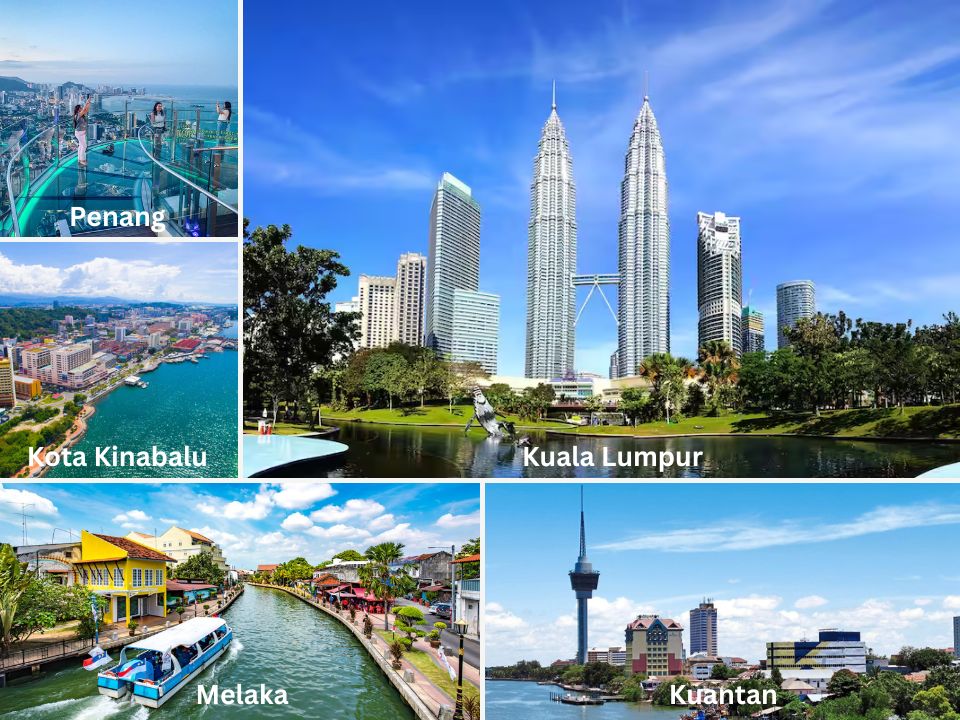 Brace yourselves, foodies! As Merdeka 2023 approaches, digital travel platform Agoda pays tribute to Malaysia's mind-blowing culinary scene. Food, that glorious universal language that fuels unity and brings people together, plays a starring role in Malaysia's cultural symphony. Get ready to unleash your taste buds and embark on a culinary adventure to the top 5 Merdeka destinations.
Top 5 Domestic Locations For The Merdeka Weekend
Agoda understands the importance of food in creating unforgettable travel experiences and this Merdeka, we're diving headfirst into the meleleh madness that defines Malaysia's diverse culinary tapestry. Hungry for the best destinations? Agoda has dug into its booking data to reveal the top 5 domestic locations for the Merdeka weekend, complete with the best dishes to try and places to stay.
1. Kuala Lumpur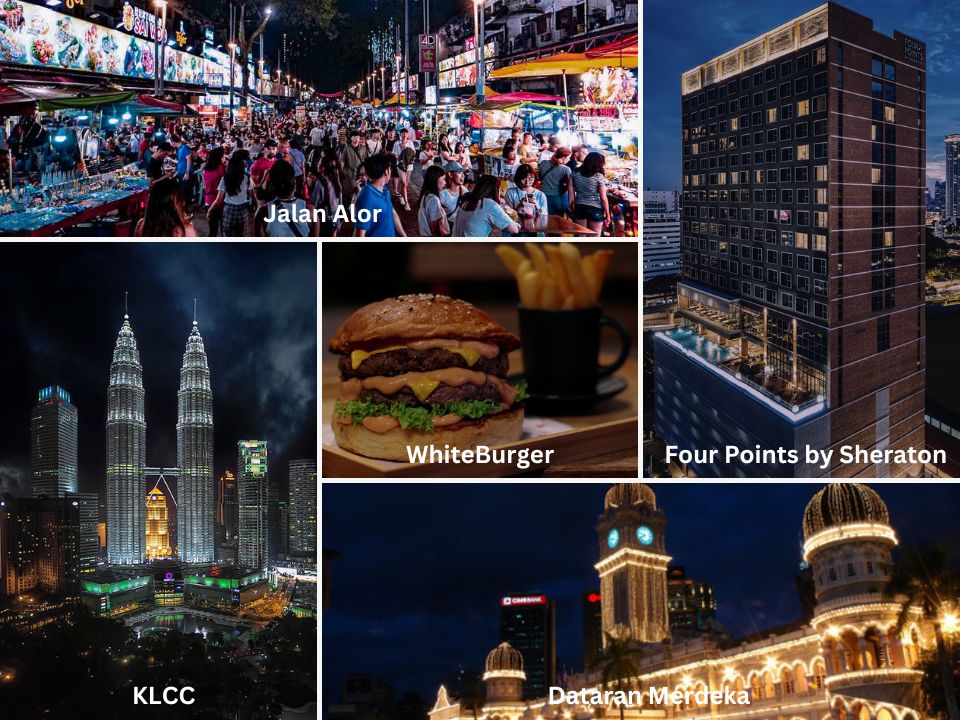 Images via David GN, HeartPatrick, Rhoma Hakim, The Travel Intern & Whiteburger.my
The first stop is Kuala Lumpur. The most popular domestic destination on Agoda over the long Merdeka weekend. This vibrant capital city sets the bar high when it comes to street food.
From the sizzling satay skewers to the fragrant Nasi Lemak, prepare for a flavor explosion that will make your taste buds do the happy dance. Speaking of happiness, if you're up for a "burgembira" time in a unique spot to savor delicious grub amidst breathtaking views, don't miss WhiteBurger. This burger joint serves up juicy burgers against the backdrop of the iconic Petronas Twin Towers, making it the perfect place to celebrate the Merdeka festivities in style.
For Stay: Seek urban refuge in the heart of Kuala Lumpur's heritage enclave at Four Points by Sheraton Kuala Lumpur, Chinatown.
2. Penang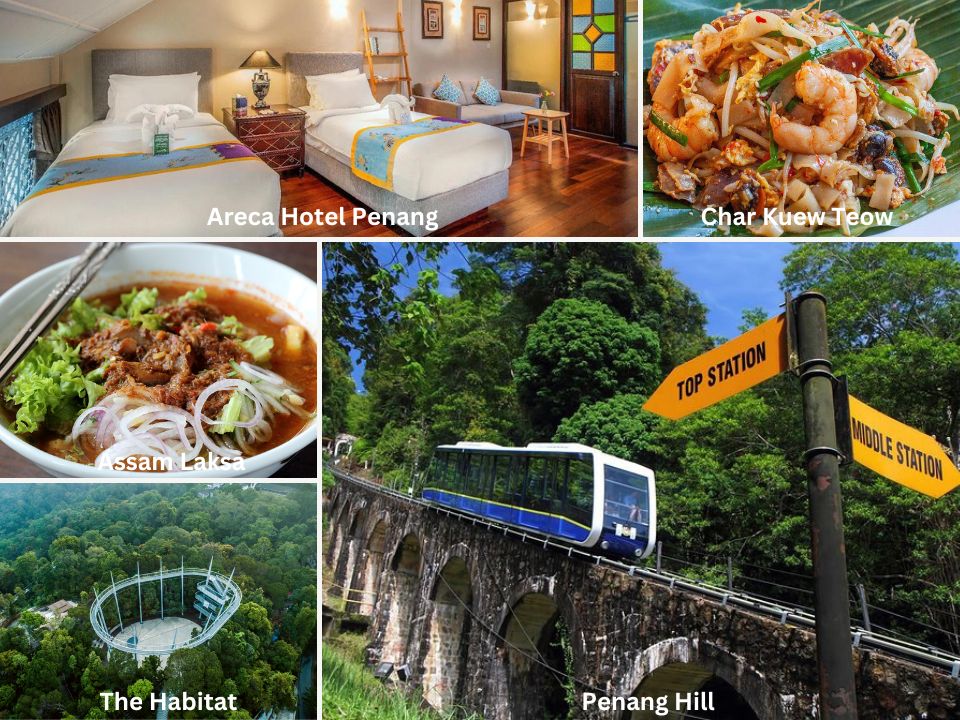 Images via Taste Atlas, Rasa Malaysia, Agoda, Options The Edge & Viator.com
Penang takes the number two spot on the top Merdeka destinations list. Being synonymous with great cuisine, Penang is undoubtedly Malaysia's food capital.
The "Pearl of the Orient" captures the hearts of food enthusiasts with its incredible selection of hawker stalls and traditional eateries. Indulge in the world-famous Penang Assam Laksa, savor the tantalizing flavors of Penang Char Koay Teow, or delight in the delectable Penang Rojak.
As we honor 66 years of independence, we also pay tribute to the local food heroes who have crafted culinary masterpieces for decades. One such hero is Uncle Guan, the 77-year-old culinary maestro behind Apom Guan, where he creates the most amazing banana pancakes on the island.
For Stay: Rediscover the island's past and immerse yourself in Penang's rich heritage at Areca Hotel Penang, a charming heritage hotel located at the historical center of Georgetown.
3. Melaka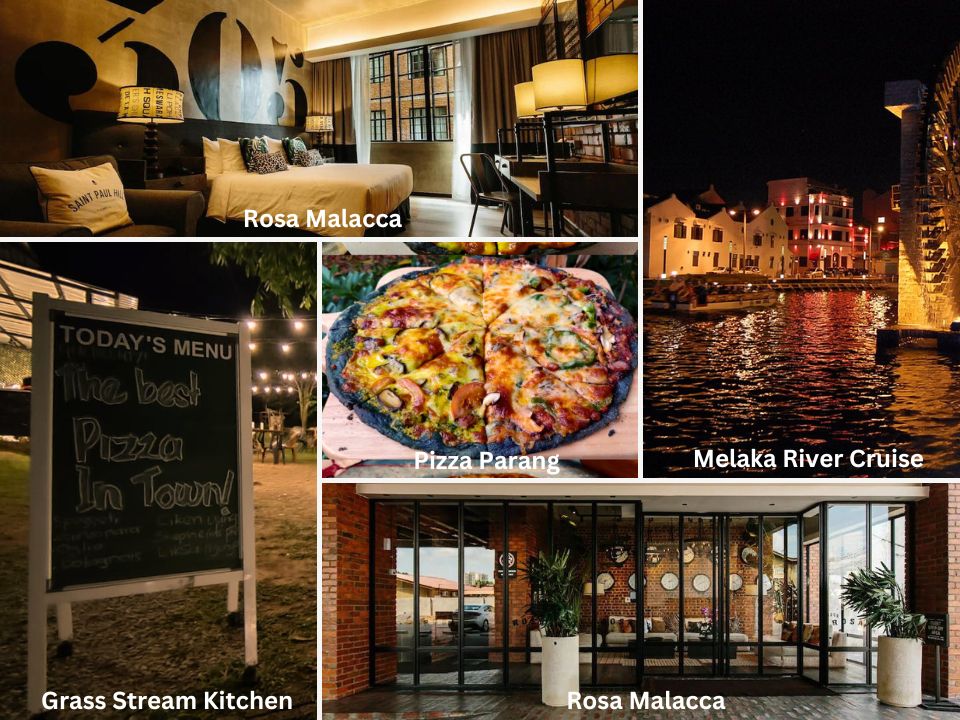 Images via Agoda, Trip Advisor & Grass Stream Kitchen
Melaka, a city steeped in rich history and multicultural heritage, is a treasure trove for culinary enthusiasts. Beyond its cultural wonders, Melaka has also embraced culinary innovation, giving rise to some of Malaysia's most trendy and beloved dishes. From the refreshing indulgence of Klebang Coconut Shake to the delightful fusion of Cheesy Prawn Mee Hoon, Melaka's culinary scene never fails to surprise and delight.
Amidst the culinary landscape, one unsuspecting place has taken social media by storm. Prepare to be amazed at Grass Stream Kitchen, a kampung-style joint that has gained fame for its Parang Pizza, where the pizza is uniquely sliced using a machete. This unconventional experience adds a touch of excitement and is an absolute must-try for those seeking unforgettable culinary adventures in Melaka.
For Stay: Unwind at Rosa Malacca, the rose among Melaka's many intimate heritage retreats. Nestled in the heart of the UNESCO World Heritage City, this industrial-inspired hotel offers easy access to adventure while providing a serene escape from it all.
4. Kota Kinabalu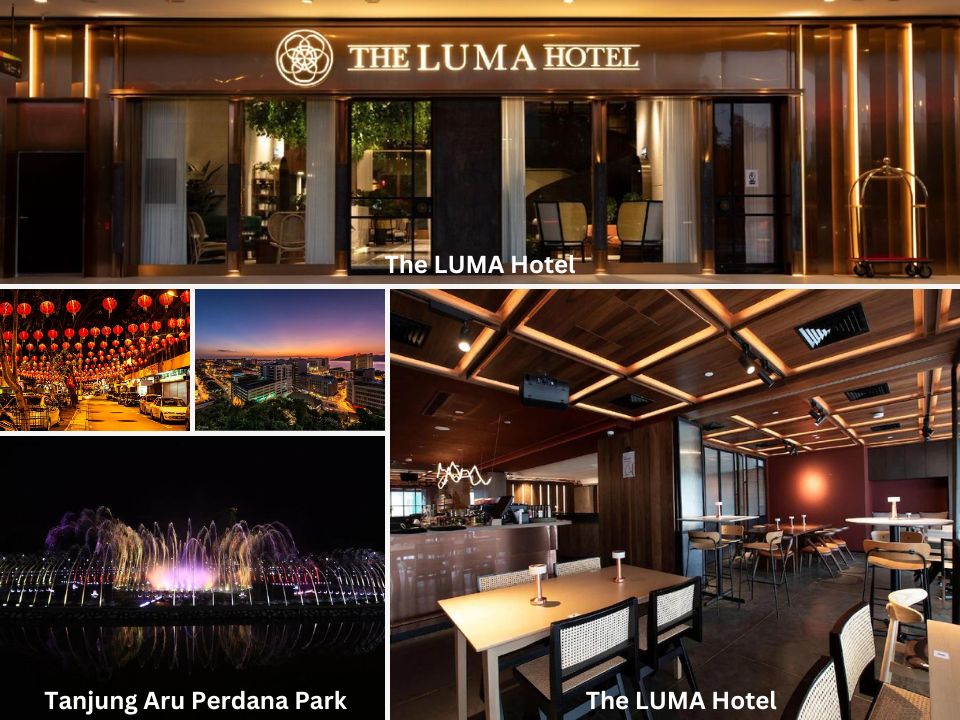 Situated in Sabah on the tropical island of Borneo, Kota Kinabalu beckons with an irresistible fusion of indigenous flavors and mouth-watering seafood delicacies. Delight in the aromatic flavors of the Sabahan Nasi Lemak, indulge in succulent seafood dishes or enjoy the fiery kick of Sinalau Bakas, a traditional Kadazan-Dusun specialty.
For a truly unique culinary experience, venture off the beaten path and discover My Native Sabah. This local restaurant carries on a cherished family legacy of serving authentic Kadazandusun delights, showcasing the rich culinary heritage of Sabah.
For Stay: Experience the natural beauty of Sabah through the lens of The LUMA Hotel, a creative design hotel inspired by the region's stunning tropical allure. From the mesmerizing spiral staircase resembling a river to the lush green-themed bedrooms, immerse yourself in the charm of Sabah's tropical rainforests for a refreshing stay.
5. Kuantan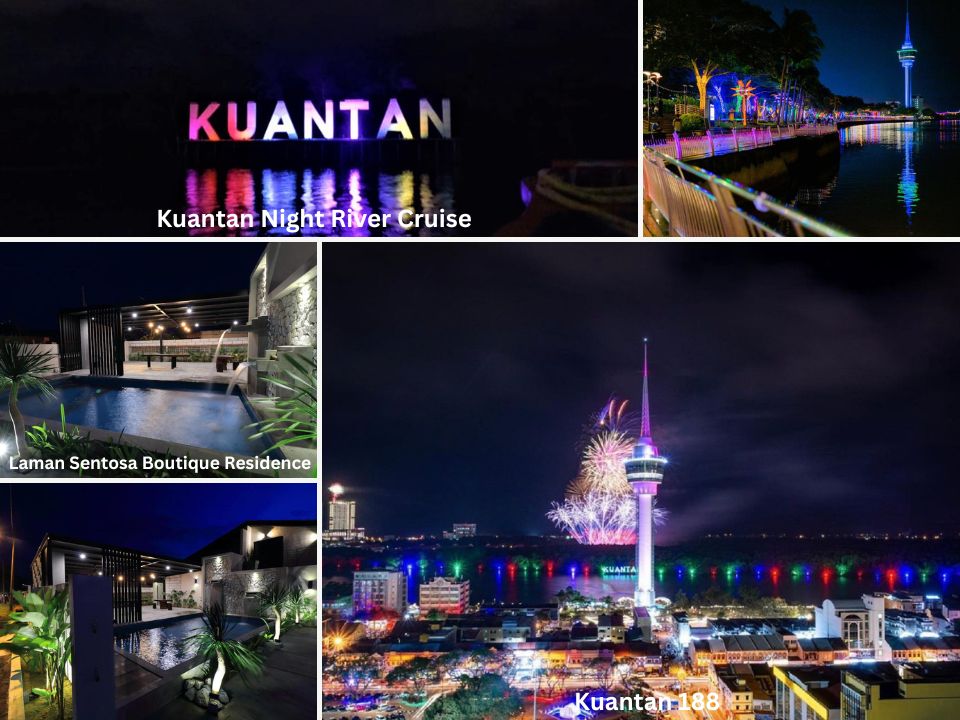 Images via Agoda, Foodieadie & Gaya Travel
Gear up for a foodie adventure in Kuantan, as this vibrant city on the east coast of Peninsular Malaysia showcases an array of traditional Malay dishes. Delight in the famous Ikan Bakar, where grilled fish marinated in a harmonious blend of spices takes center stage, and try the Keropok Lekor, a beloved local favorite.
For the perfect sweet ending, indulge in the flavors of Malaysia at Cendol Air Putih, where the extensive menu includes the iconic Durian Cendol – a must-try delicacy that will leave you longing for another heavenly bite.
For Stay: Escape to serenity and enjoy peaceful tranquility over the long Merdeka weekend at Laman Sentosa Boutique Residence, your perfect retreat in Kuantan.
So, fellow food enthusiasts, the moment of culinary delight is upon us! With Merdeka (Independence Day) drawing closer, Agoda, the digital travel platform, stands poised to honor Malaysia's astonishing gastronomic landscape.
It's time to prepare your taste buds for an unforgettable journey as you set forth on a gastronomic expedition to the paramount five Merdeka destinations. Get ready to indulge, savor, and experience the essence of Malaysia's culinary brilliance like never before.