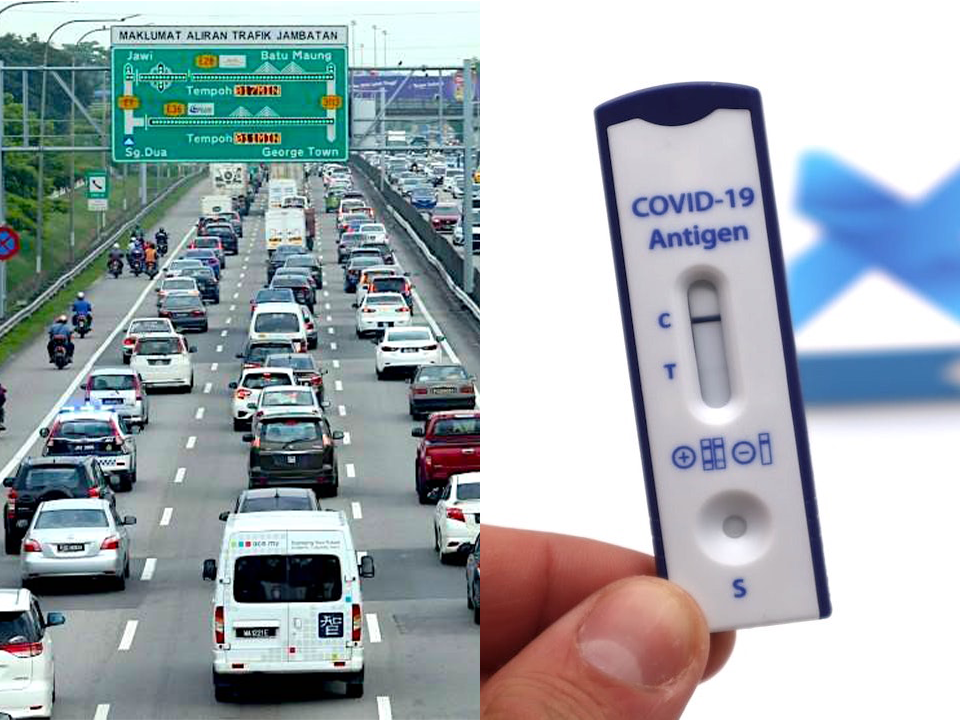 Yesterday, the adult vaccination rate hits 89.1% in Malaysia according to the data at COVIDNOW. Interstate travel would be possible in the next few days as Prime Minister Datuk Seri Ismail Sabri Yaakob said the government will lift the interstate travel ban when 90% of Malaysian adults are fully vaccinated.
Now, it is only 0.9% left until the interstate borders reopen.
The public are advised to do regular self-testing
As safety is still the utmost concern when the borders reopen, Health Director-General Dr Noor Hisham is advising the public to periodically do the RTK-Antigen COVID-19 tests as they travel to see their loved ones.
In next couple of days interstate travel restriction will be lifted. It's important to take all precautions like wearing a mask, washing yr hands & physical distancing even for those vaccinated

In keeping yr loved ones & family safe, please do periodic saliva RTK Ag self-testing

— Noor Hisham Abdullah (@DGHisham) October 6, 2021
Moving to the endemic phase of COVID-19, operations and activities in the country will soon resume but Malaysians would need to live with the virus as a constant disease.
Therefore, Health Minister Khairy Jamaluddin is also advising individuals to adhere to the existing standard operating procedures (SOPs), regularly perform COVID-19 self-testing as well as do self-assessments on risks if they plan to travel around.
0.9% sahaja lagi sehingga sempadan negeri dibuka.

SOP sedia ada kekal di restoran, rumah ibadat, tempat awam, dll.

Buat ujian kendiri sebelum balik kampung atau melancong.

Tingkatkan penilaian kendiri TRIIS (ulang, hafal & hadam).

Sama2 ke arah #ReopeningSafely. pic.twitter.com/oTKL160ex0

— Khairy Jamaluddin ??? (@Khairykj) October 8, 2021
Meanwhile, the price of the COVID-19 self-test kit is RM19.90 as the ceiling price. You can purchase the kits at most pharmacies and health facilities nationwide.
The price cut for the self-test kits is also in discussions by the government, which will make the essential item more accessible to everyone soon. 
When the Malaysia adult vaccination rate hits 90%, please do not let your guard down. Stay safe, everyone!