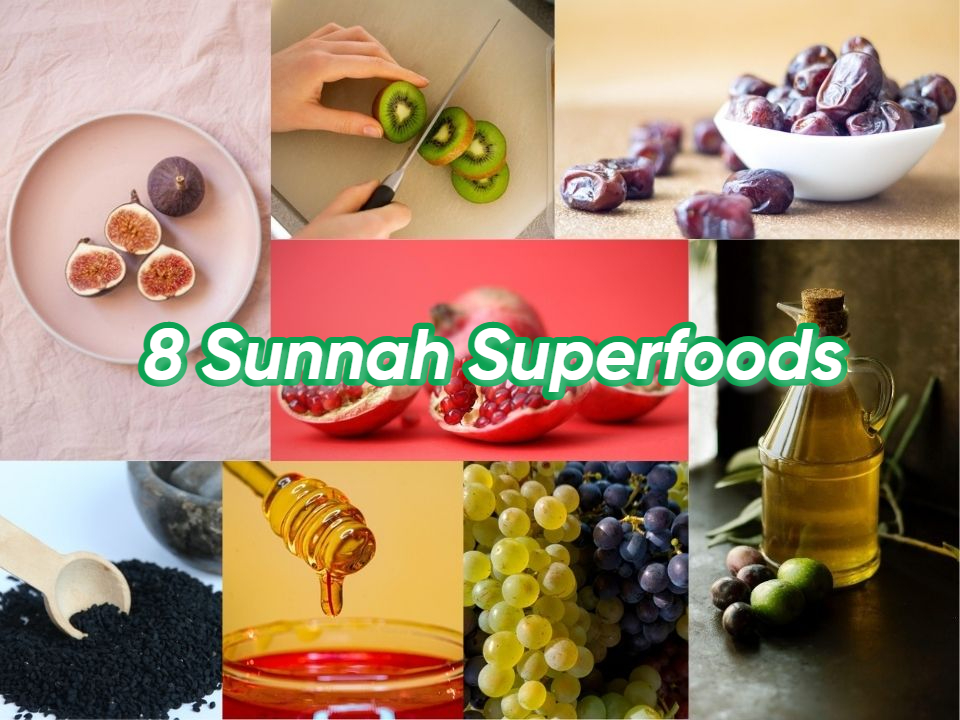 Ramadhan is now upon us, and Muslims around the world are observing a month of fasting – waking up before dawn to eat their first meal of the day, which has to last until sunset when they break their fast. Eating right during the Holy Month is key to keeping revitalized and energized to perform daily activities while fasting.
A home cook and Middle Eastern food specialist, Rouba Shahin shared some of her favorite Sunnah superfood ingredients to incorporate into suhoor and iftar meals. Not only do these super snacks keep your overall energy levels up, but they also have ample health benefits!
8 Sunnah Superfoods That Are Good For Your Health
1. Dates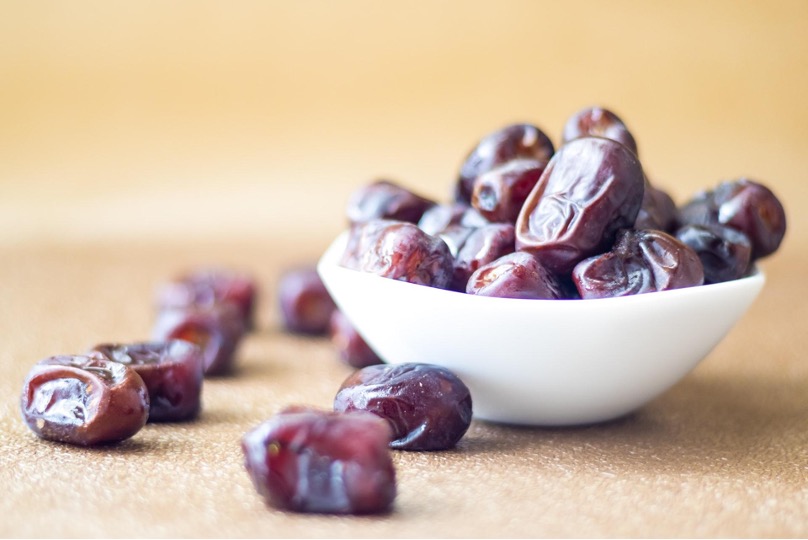 Let's begin the Sunnah superfood list with none other than the icon of the fasting season – dates! As mentioned in the Qur'an more than 20 times, dates are a well-known and delicious fruit to break fast with.
While the proverb "an apple a day keeps the doctor away" is a commonly-known saying in the West, the Muslim equivalent is "seven dates a day keeps the doctor away". The Prophet (PBUH) prescribed eating seven dates in the morning as protection against poison and witchcraft – but mystical benefits aside, numerous studies have also solidified dates as a superfood! 
With a good amount of natural sugar and full of fiber, there's no question why these bite-sized beauties are a Ramadhan staple. Dates also contain a long list of key vitamins and minerals like potassium (one date has more potassium than a whole banana!), calcium, magnesium, iron, and fluorine just to name a few. Dates are not only delicious on their own, but you can also enjoy them in salads, desserts, or a smoothie – yummy!
2. Habbatus Sauda (Black Cumin)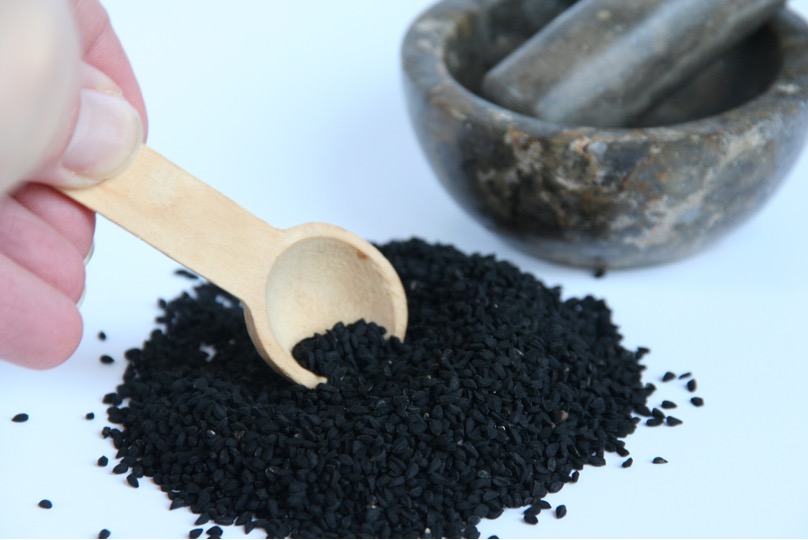 Habbatus Sauda, or Black Cumin Seeds, has a plethora of benefits that strengthen the body's immune system, and is often used as a natural remedy against a variety of ailments. This Sunnah superfood has been studied extensively and is touted for its strong antioxidant properties, specifically thymoquinone, which combats free radicals (unstable molecules) in your body that could lead to negative health conditions. 
In cooking, it is used in spice blends and seasonings to elevate the dish. Black Cumin has a fragrant toasted onion flavor that is lovely in soups, spiced potato dishes, fish and vegetable dishes – the possibilities are endless!
3. Figs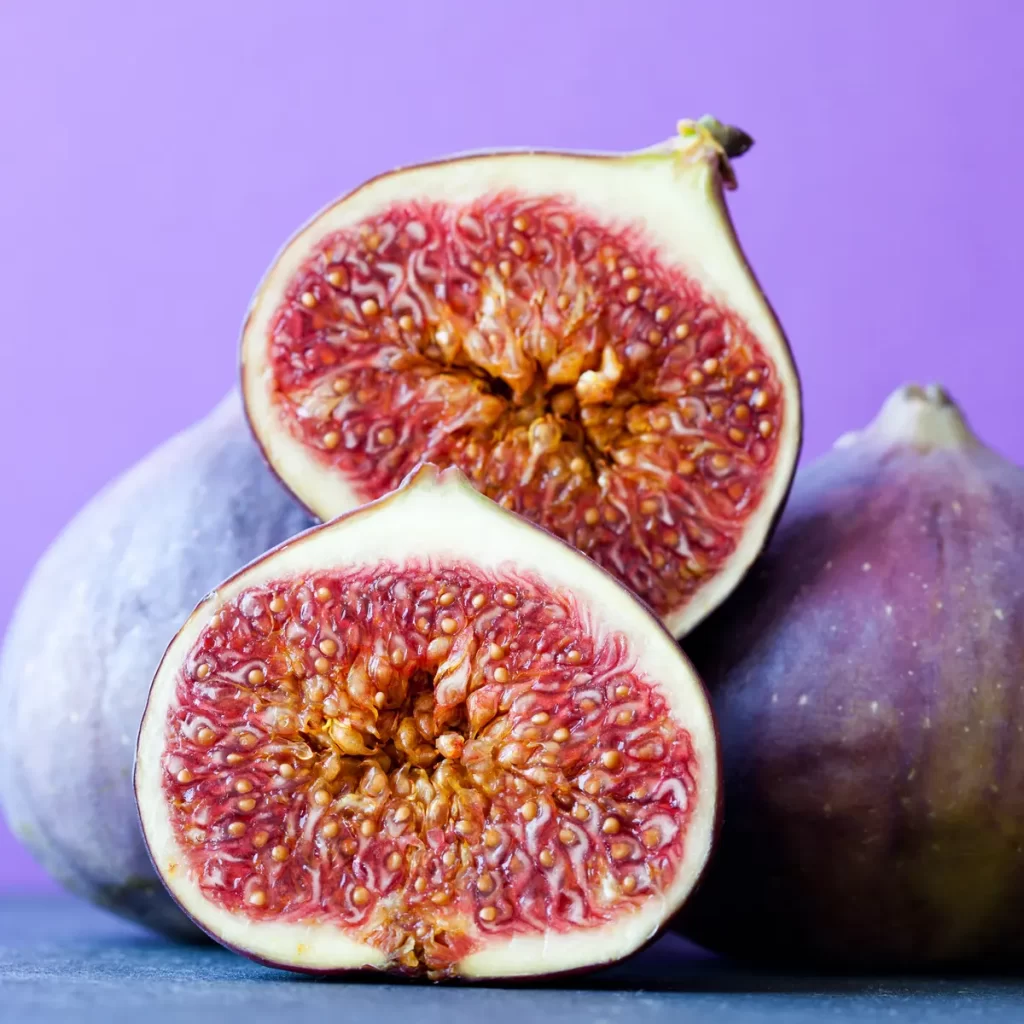 Yet another famous Sunnah superfood from the Middle East! Figs can be eaten fresh or dried, grilled or chilled, and are great as toppings on salads or an accompaniment to desserts. 
This fruit's popularity has spanned centuries, just like dates. They're also mentioned in the Quran, hailed for their health benefits, given they contain a rich source of calcium, iron, magnesium, vitamin B6 and potassium. Figs are not only low in fat, but also high in fiber to aid in digestive health. The consumption of figs has been shown to support healthy bacteria in the gut, acting as an aid for constipation and bloating.
4. Pomegranate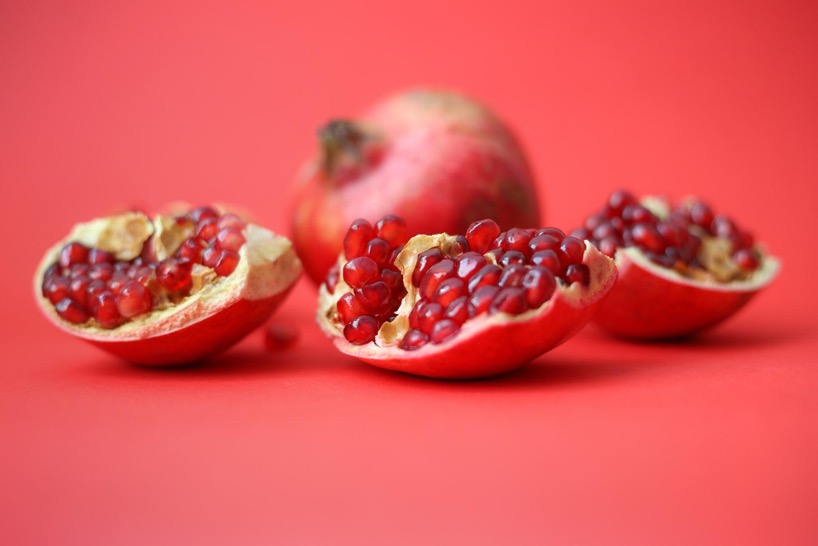 The pomegranate – also known to Muslims as the fruit of Jannah (paradise) – is mentioned in the Qur'an three times and mentioned in the hadith as being good for digestion and spiritual health. The sweet and slightly tart fruit refreshes the palate, and is rich in antioxidants, vitamins, minerals, and folic acid.
These gem-like seeds act as beautiful garnishes for several Middle Eastern dishes, such as dips, salads, and mains. Plus, they're equally delicious on their own or with some yogurt!
5. Grapes
Grapes are another sunnah superfood that has been mentioned in the Quran six times, and are one of the fruits found in Jannah. Ibn al-Qayyim in his great work "The Prophetic Medicine" said grapes are good to prevent weight gain, as well as being an excellent source of nourishment. Grapes are high in vitamin C and potassium, with an abundance of antioxidants (20 times greater antioxidant power than vitamin E, and 50 times greater than vitamin C)!
This fruit is excellent on its own, and also great tossed in a refreshing fruit salad!
6. Natural Honey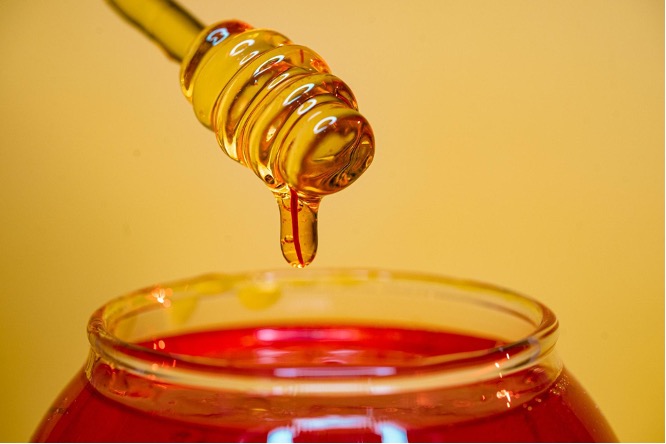 Who would have thought that being healthy could also be so sweet? Another stunning sunnah fruit and the seventh superfood pick is honey!
If you've heard the age-old suggestion of mixing honey into warm water to ease a sore throat, it turns out there's scientific merit to this home remedy! Honey is full of anti-bacterial and anti-inflammatory properties that help to neutralize harmful bacteria.
Other than drinking honey water (recommended with a twist of lemon), we also love honey drizzled on grilled figs, spread on toast, or as a topping on some delicious Greek Yoghurt and granola!
7. Kiwi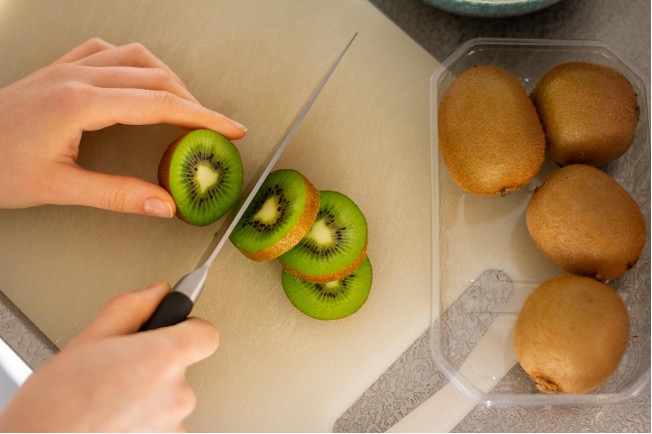 So far every other entry on the list has historically been a beloved food in the Middle East, but here we present to you a Sunnah superfood that our Middle Eastern ancestors may not have had a chance to enjoy. 
Easily found in your supermarket's fruit aisle, these fuzzy little fruits can stand alongside other famous fruits as being a rich source of fiber, vitamin C, and K, that highly surpasses that of bananas, apples, strawberries, and even oranges.
Kiwis have also been suggested to improve sleep and even bring about a better overall mood. After all, how can you not feel better with healthy eating tasting so good?
8. Olive Oil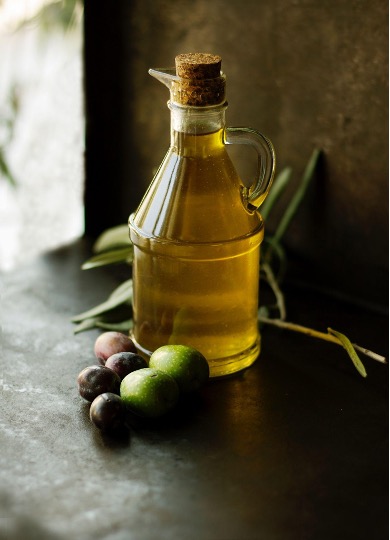 Many people often complain of dull skin and breakouts during Ramadhan due to the lack of hydration (wearing a face mask doesn't help either!). While drinking sufficient water during the non-fasting hours is essential, incorporating olives and olive oil into your diet will also work well.
Not only is it rich in antioxidants, fiber, and vitamin E, olive oil is super versatile and can be drizzled onto almost any food to provide a beautiful freshness and glistening sheen to your dish to make it all the more appetizing!
Now you have gone through all eight Sunnah superfood that can give so many benefits to your health. Most of the foods can be eaten directly or you can put them into your cooking, use it as a dressing for your salad or drinks. Be sure to check out some of Rouba Shahin delicious recipes using these key ingredients on the Muslim Pro app! 
Ramadhan checklist: