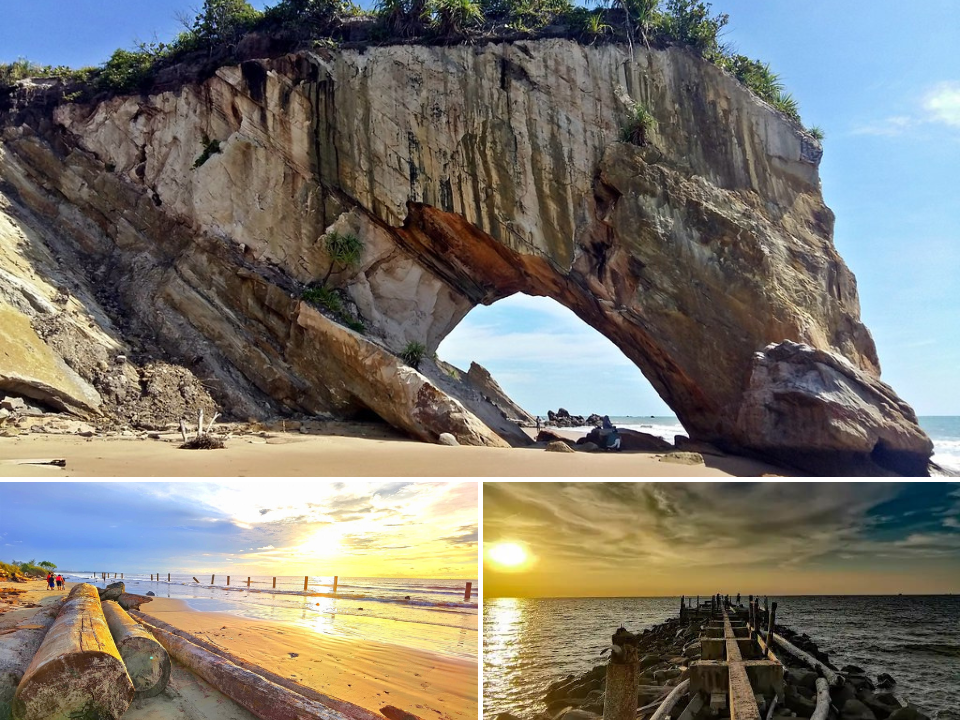 Have you ever thought about what you could do for fun on the weekends? You're now considering what else you can do to spice up your weekend. So why not visit a beach? A picnic, a BBQ party and other enjoyable activities are available at Miri's magnificent beaches.
8 Beaches That Are Popular In Miri
1. Luak Bay Esplanade Beach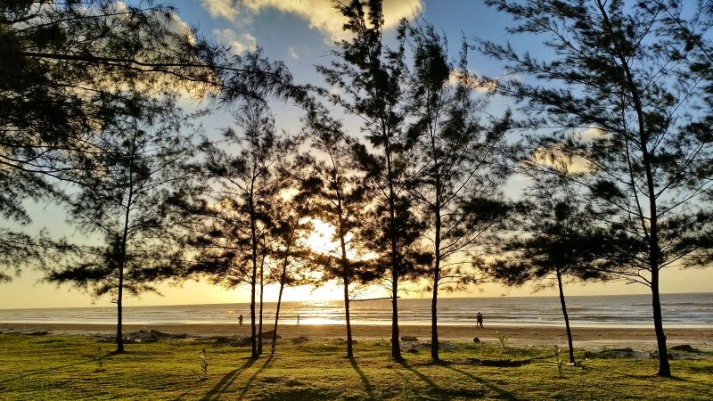 The Luak Esplanade is situated at Luak, near the seaside highway, on the outskirts of Miri. The specialties' of the Luak Esplanade beach is it's a great location for family vacations and leisure enjoyment with a beautiful beach front overlooking the South China Sea.
Increasing popularity here to enjoy the South China Sea landscape, face the sea wind, and have picnics in the afternoons. In the evenings, people engage in car audio and various lively activities over the weekend.
| | |
| --- | --- |
| Address | 98000 Miri, Sarawak |
| Operating Hours | Open 24 hours |
2. Hawaii Beach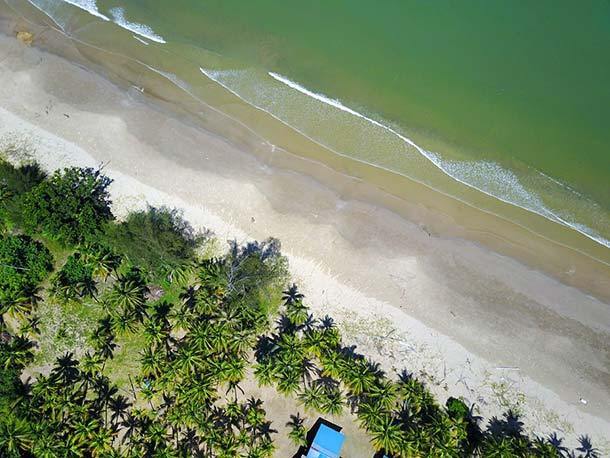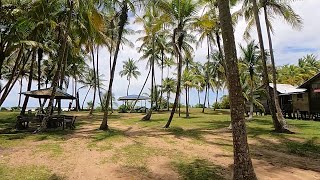 'Hawaii Beach' is a part of beach in Kampung Bakam that is well-known for its stunning scenery and clear, blue waters. It is highly well-liked among Mirians. The travel to the beach from the heart of Miri's city is roughly 25 minutes.
The specialty of this beach is that it is connected from the Bakam village. The entrance is near Bakam village, and it connects to the beach with palm trees by a wooden footbridge.
| | |
| --- | --- |
| Address | 98000 Miri, Sarawak |
| Operating Hours | Open 24 hours |
3. Brighton Beach/Tanjung Lobang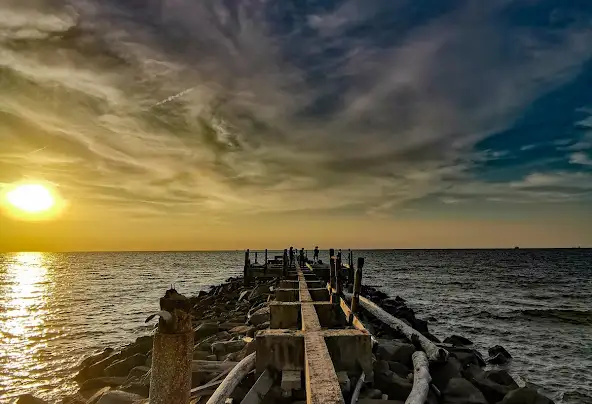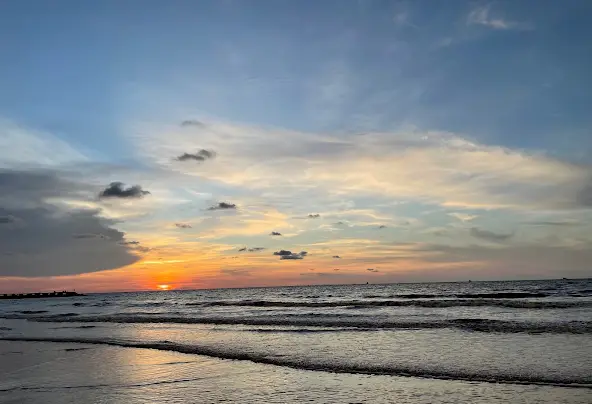 One of the oldest beach in Miri, Brighton Beach is located on Brighton Road about 3 kilometres from the city centre at Tanjung Lobang. It was created as a public space with a park and a food stall area.
In addition this beach has kids' playground, and outdoor amenities, there is a well-known open-air hawker centre that serves a variety of delicious local cuisine. When you take in the stunning sunset and the cooling sea breeze, you can hear the sound of the crashing waves.
| | |
| --- | --- |
| Address | Pantai Tanjung Lobang, 98000 Miri, Sarawak |
| Operating Hours | Open 24 hours |
4. Tusan Bekenu Beach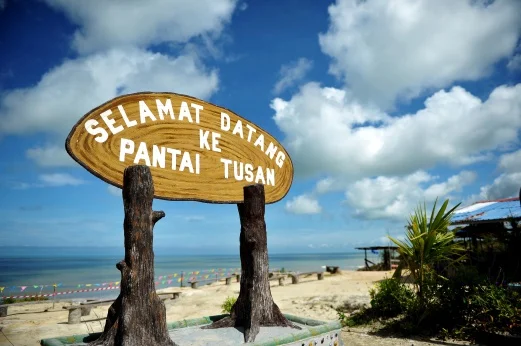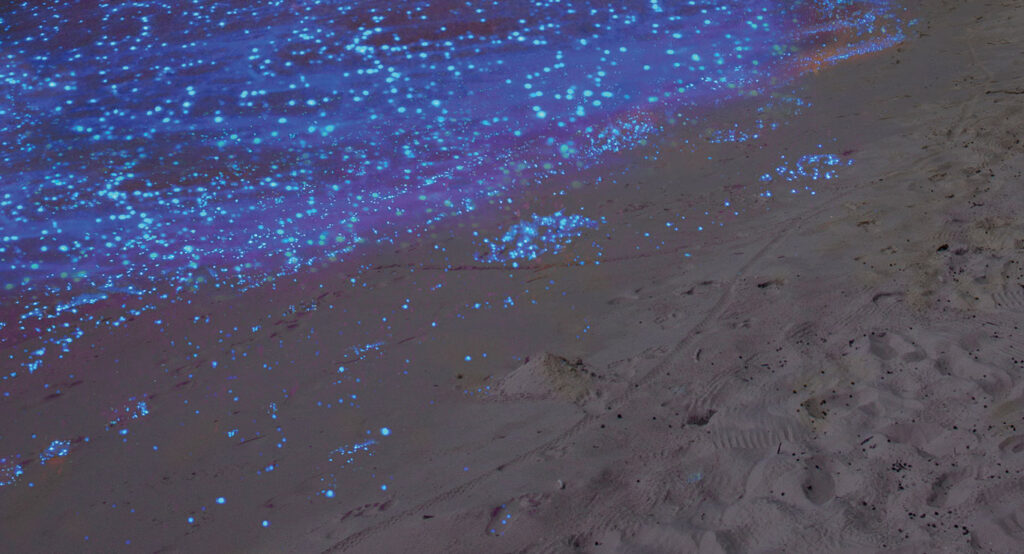 In the town Bekenu, approximately an hour's drive from the city, lies a stunning beach location called Tusan Beach. The specialty of this beach is that it contains a tourist attraction which is wide, sandy beaches, coral reefs, a waterfall, various cliffsides, and a distinctive structure known as the "Drinking Horse," a sizable cliff with a natural arch eroded through it.
This region is known to contain ancient fossils, and the cliffside's natural rock layers make it a geologists' playground. A visit to Tusan Beach wouldn't be complete without individuals seeing the "blue tears," a spectacular phenomena that has made the beach popular in Miri and drawn in both residents and tourists from across the world.
A type of algae known as "dinoflagellates" is the cause behind the beautiful "blue tears." When the algae is in bloom, it will emit bright blue luminescent light when triggered by a specific action and tints the water as it washes up on the shoreline neon blue.
| | |
| --- | --- |
| Address | Exit Jalan Bekenu – Miri Coastal, 98150 Miri, Sarawak |
| Operating Hours | Open 24 hours |
5. Bungai Beach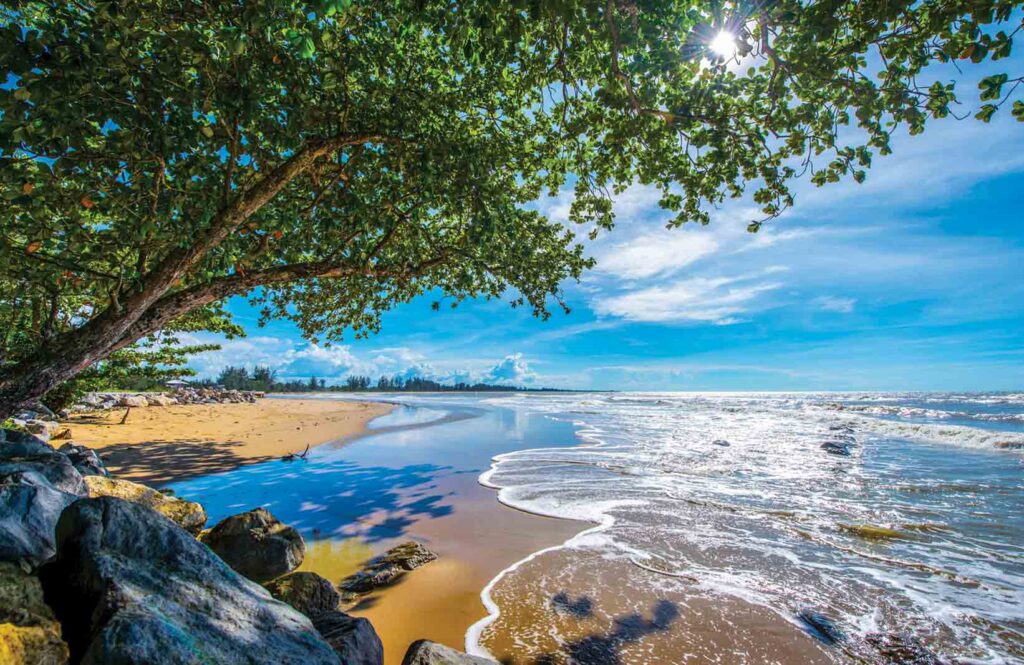 Do you feel the effects of modern-day stress? Are you trying to relax and untangle any stress-related knots? Visit to Bungai Beach if so. Bungai Beach is a beach in Miri that is far from the city's bustle, is one of the top beaches that people consider visiting when they want to unwind.
The beach's crystal-clear water, magnificent rock formations, and sandy shoreline will encourage you to let loose and connect with nature.
| | |
| --- | --- |
| Address | Kampung Bungai, Bekenu, Miri, Sarawak |
| Operating Hours | Open 24 hours |
6. Lutong Beach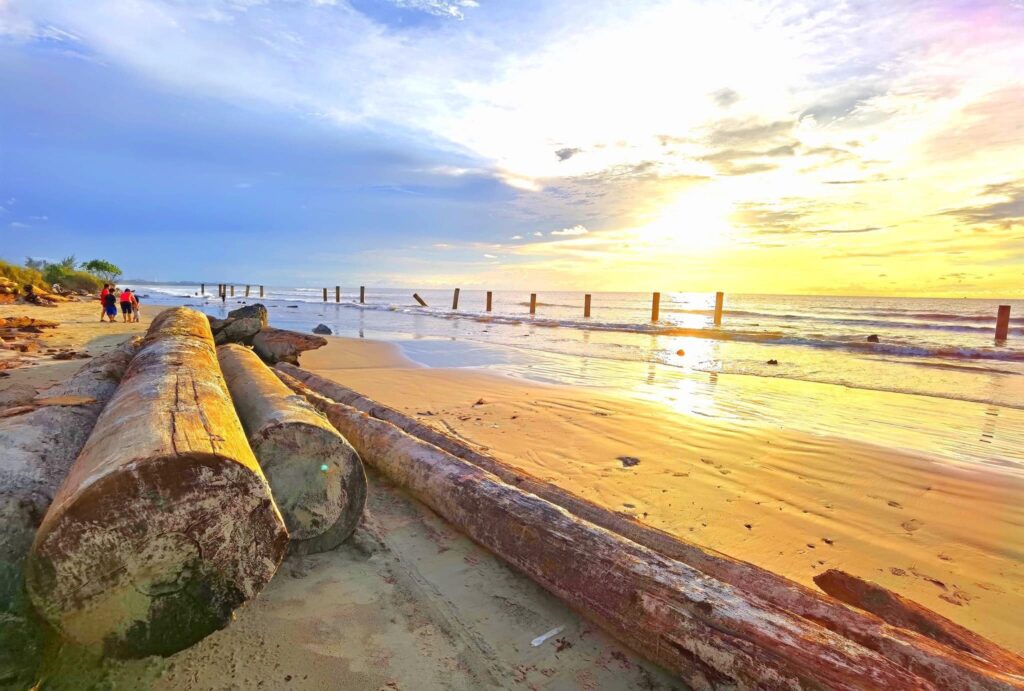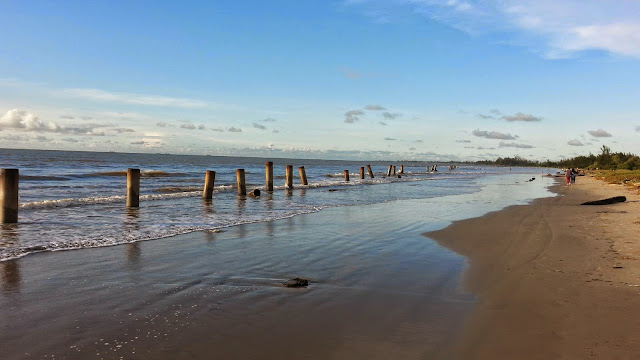 Beachgoers and paramotor flyers enjoy Lutong Beach, which is a popular beachside in front of the former Lutong Airport. Due to a botched breakwater attempt, the beach front features numerous concrete pillars that rise from the sea side from the shorelines in an unorganised manner.
The beach is conveniently located near the roadside and is only a short drive from Piasau Camp. The majority of people would leave their vehicles parked along the road and stroll along the beach. On weekends, a number of booths may be seen at the beach's roadside entry selling food and beverages.
While Lutong Airfield was a target for bombing during World War II, attempts made after the war included cleaning up extremely harmful unexploded bombs and shells in that area.
| | |
| --- | --- |
| Address | Lutong, 98000 Lutong, Sarawak |
| Operating Hours | Open 24 hours |
7. Peliau Beach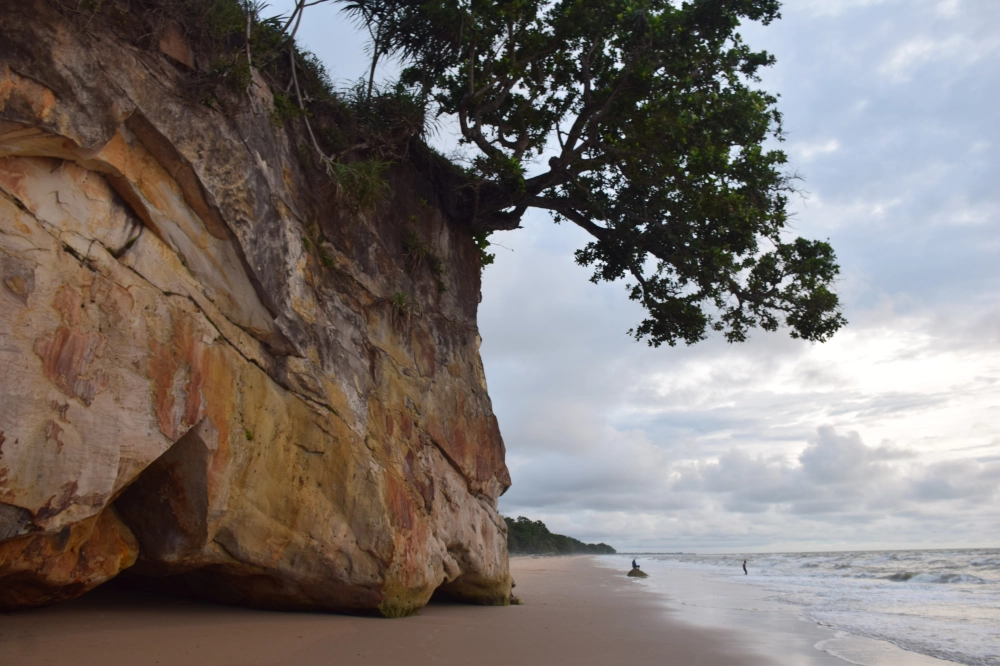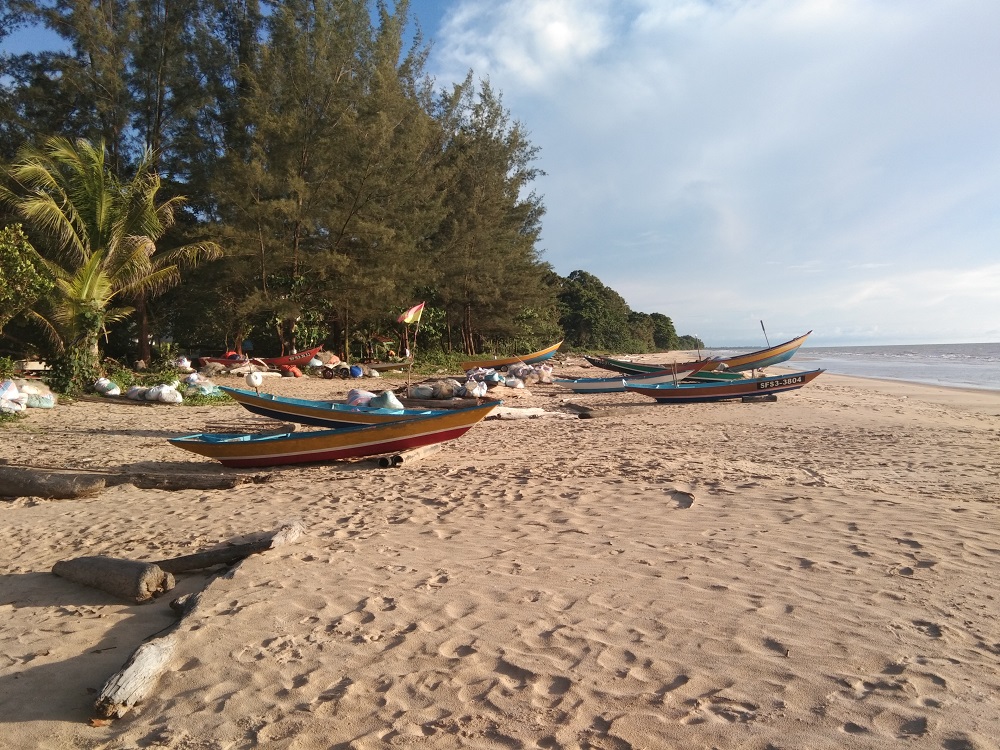 Peliau Beach is 473.9 kilometres away from Kuching, the territory's capital. Just 2.6 kilometres separate it from the settlement's heart, on of Kampung Bungai's beaches. The cliffs around the beach, which is situated in a city. Trees that naturally provide shade cover part of it.
You don't need special footwear because the wide beach has blue sea and beautiful sand. The water's inflow is exceedingly smooth. This beach is appropriate for a variety of people, including lone travelers and relaxation getaway lovers.
| | |
| --- | --- |
| Address | 98150 Bekenu, Sarawak |
| Operating Hours | Open 24 hours |
8. Beraya Beach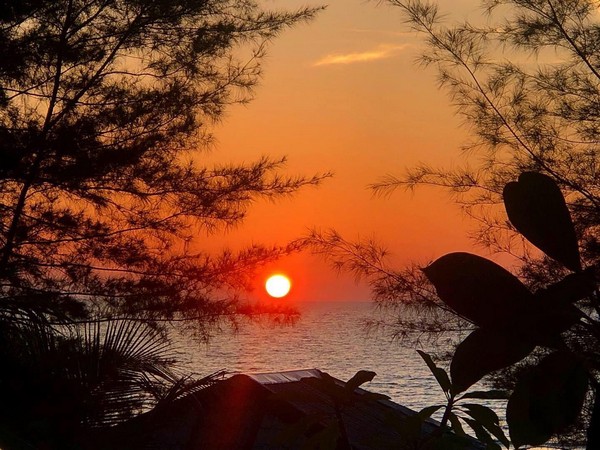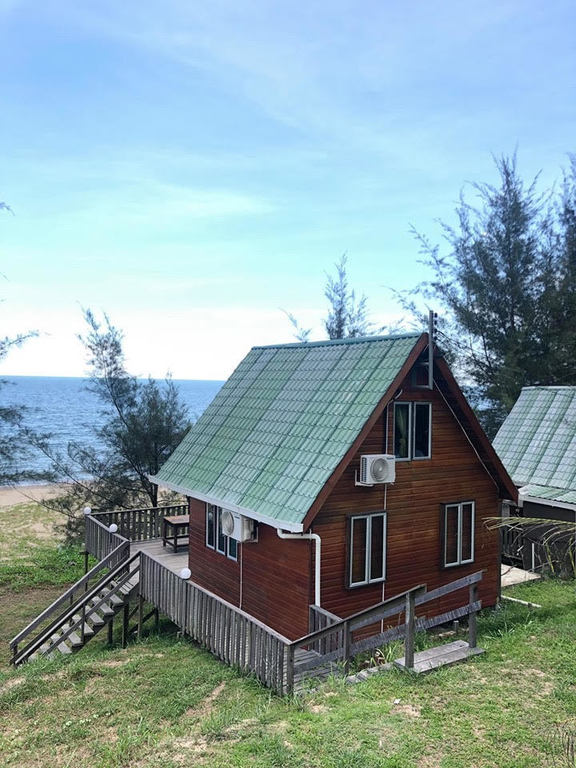 Sometimes, when we are depressed, the splendour of nature can instantly make us feel better. It helps us realise that there are wonderful things out there to discover and that our difficult circumstances cannot sully them. Beraya Beach is the epitome of such beauty.
Tim's Seaside Hideout Resort is a resort that offers lodging close to the beach. When admiring the breathtaking beauty of Beraya Beach, don't forget to visit the resort as well too!
| | |
| --- | --- |
| Address | Kampung Beraya Batu 1, 98150 Miri, Sarawak |
| Operating Hours | Open 24 hours |
Beaches in Miri, Sarawak offer a perfect blend of natural beauty and cultural immersion. Whether you're a nature lover or simply seeking a relaxing vacation, Miri's beaches have something for everyone. Also, Sarawak is not only about beaches they also have stunning attractions. Want to know more? Browse through Top Attractions In Sarawak You Must Visit 2023 to know their famous attractions!