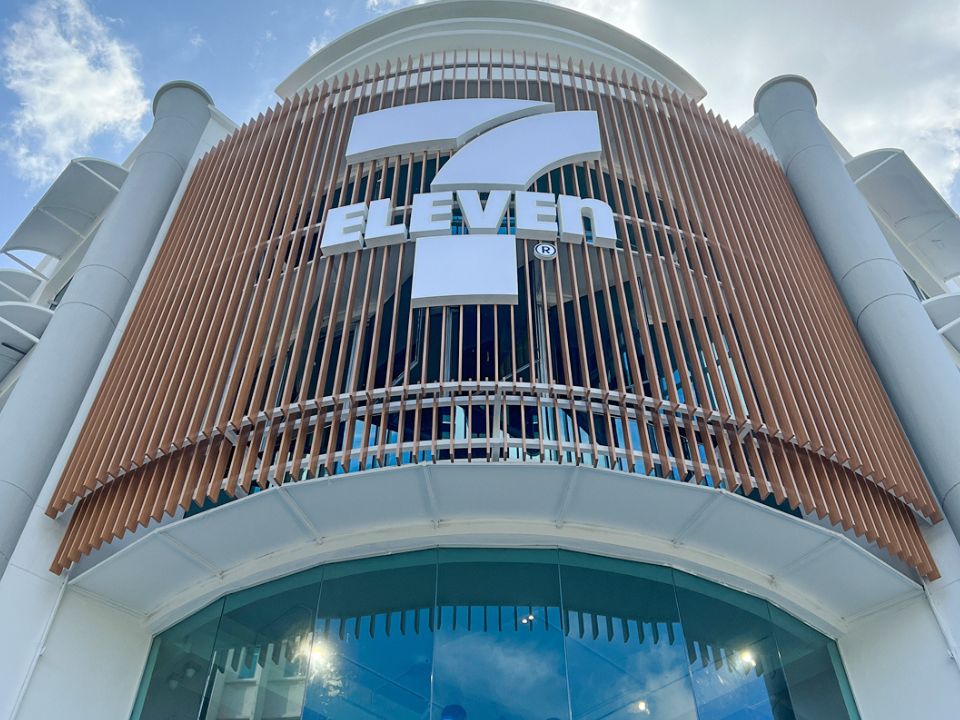 7-Eleven Malaysia finally opens its first flagship 7CAFé in Bandar Puteri Puchong along with a mini bookstore, BookXcess, and artisan beverage, Niko Neko Matcha to complement a lifestyle convenience shopping experience.
7-Eleven Partners With BookXcess And Niko Neko Matcha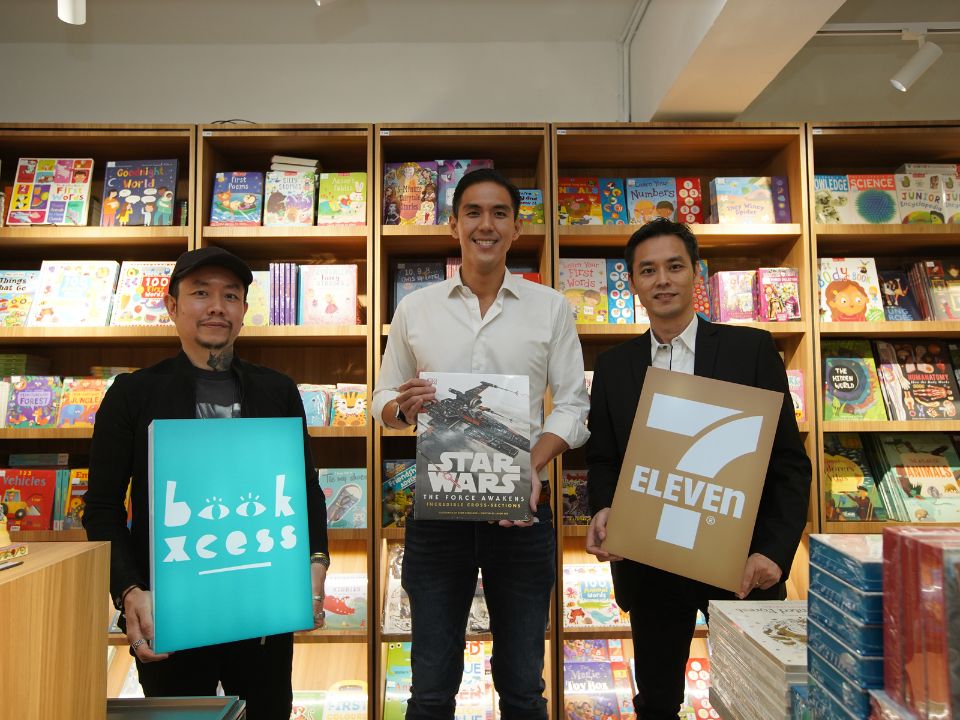 This first and largest 7CAFé in Malaysia has ventured into a store that offers customers a holistic lifestyle and convenient shopping experience. To make this happen, 7-Eleven Malaysia decided to partner with BookXcess and Niko Neko Matcha.
The Co-Chief Executive Officer, 7-Eleven Malaysia, Mr. Tan U-Ming said:
The key idea is primarily to collaborate with local businesses that suit the lifestyle that we wanted to portray along with the 7CAFé brand. And with Niko Neko as a high-quality matcha drink provider together with BookXcess which has very accessible and very affordable books for all, we see this as a good fit for the 7CAFé concept.

Mr. Tan U-Ming, Co-Chief Executive Officer, 7-Eleven Malaysia
What Does This Flagship 7CAFé Offer?
This unique proposition is to meet the current demands of having a chic and unique retail experience where customers can dine in to enjoy the atmosphere altogether with their loved ones. Aside from its usual convenience products on the shelf, 7CAFé by 7-Eleven also boosts other in-demand product categories to offer a wider choice and variety for customers.
The flagship 7CAFé by 7-Eleven outlet in Puchong includes a mini bookstore concept from the famous bookstore, BookXcess. At 7CAFé Bandar Puteri Puchong, customers can get a look at the books while getting their food!
Meanwhile, the food and beverage section which serves 7-Eleven's popular hot food and Slurpee is complemented with desserts and cakes from contemporary artisan matcha brand – Niko Neko Matcha. Matcha lover must really love this!
On top of that, this 7CAFé also offers 7-Eleven merchandise and a lot of beauty and personal care products from popular Japanese brands. If you are a beauty seeker, watch out for Boots brand products and other Japanese beauty products available for you to choose from!
Mr. Wong Wai Keong, Co-Chief Executive Officer, 7-Eleven Malaysia explained:
Our counter food is theme around American fusion with a local twist. Our customer's favorites are Croffle which comes with a variety of sweet or savory options as well as freshly brewed coffee serve at affordable price. Over the chiller section, we have products like ready to eat meals, onigiri, sandwiches as well as deserts giving our customers a wide array of options. At our stores we have a wide array of products. We will give our customers option to come to and shop in our stores as well as a reason to keep coming back.

Mr. Wong Wai Keong, Co-Chief Executive Officer, 7-Eleven Malaysia
List Of 7CAFé Outlets In Klang Valley
Here we have listed down 27 outlets for 7CAFé around Klang Valley for your reference!
Kuala Lumpur
Menara TA One – Unit G.04 & G.05, Ground Floor, Menara TA One, 22, Jalan P. Ramlee, 50250 Kuala Lumpur
Desa Sri Hartamas – No 16 (GF) Jalan 23/70 A, Desa Sri Hartamas, 50480 Kuala Lumpur
Tun H.S. Lee – No. 210 (GF), Jalan Tun H. S. Lee, 50000 Kuala Lumpur
Taman Tun Dr Ismail – No 96, Jalan Burhanuddin Helmi, Taman Tun Dr Ismail, 60000 Kuala Lumpur
Bukit Damansara KL – No. 73 Medan Setia 1, Plaza Damansara, Bukit Damansara, 50490 Kuala Lumpur
Taman Segar Cheras – No. 47 Jalan Manis 4, Taman Segar, 56100 Kuala Lumpur
Taman Danau Kota Setapak – No 10 (GF), Plaza Usahawan Genting Klang, Jalan Danau Niaga, Taman Danau Kota, 53300 Setapak, Kuala Lumpur
Taman Danau Desa – No. 15 (GF), Plaza Danau 2, Jalan 2/109F, Taman Danau Desa, 58100 Kuala Lumpur
Taman Melawati – 9180, Jalan Negara, Taman Melawati, 53100 Kuala Lumpur
Commerce Off Jalan Klang Lama – Lot 6-0 (GF), Commerce One, Lorong 2/137C, Off Jalan Kelang Lama, 58200 Kuala Lumpur
Sri Damansara, Tanjung – No. 6 (GF), Jalan Tanjung SD13/1, Bandar Sri Damansara, 52100 Kuala Lumpur
Dwitasik 2 – No 20 (GF) Dataran Dwitasik, Jalan Dwitasik 2, Bandar Sri Permaisuri, 56000 Cheras Kuala Lumpur
KL Traders Square – Lot 7-G, KLTS Traders Square, No. 99, Jalan Gombak 53000 Setapak Kuala Lumpur
Selangor
Bukit Antarabangsa – No. 18 (GF), Jalan Wangsa 2, Bukit Antarabangsa, 68100 Ampang, Selangor
Eco Ardence – No 7 (GF), Jalan Eco Ardence D, U12/36D, Eco Ardence, Seksyen U12, 40170, Shah Alam, Selangor
Saujana KLIA – No 60 (GF), Jalan Saujana KLIA 1/A, Taman Saujana KLIA, 43900 Sepang, Selangor
Damansara Utama 2 – No 31 (GF), Jalan SS 21/37, Damansara Utama, 47400 Petaling Jaya, Selangor
Jalan Warisan, Sentral, Sepang – No 5 (GF), Jalan Warisan, Sentral 1, 43900 Sepang Selangor
Jalan Kristal Seksyen 7, Shah Alam – No. 10 (GF), Jalan Kristal J7/J, Sek 7, 40000 Shah Alam, Selangor
IPC Shopping Centre – LG1.40, Lower Ground, IPC Shopping Centre, No. 2, Jalan PJU 7/2, Mutiara Damansara, 47800 Petaling Jaya, Selangor
Ampang Point – No. 55, Jalan Mamanda 9, Taman Dato' Ahmad Razali, 68000 Selangor
Bukit Tinggi, Klang – No 36 (GF), Lorong Batu Nilam 4B, Bandar Bukit Tinggi, 41200 Klang, Selangor
Bandar Puteri Puchong – No. 2, Jalan Puteri 1/1, Bandar Puteri Puchong, 47100 Puchong, Selangor
Eco Majestic 10 – No 57 (GF), Jalan Eco Majestic 10/1A, Eco Majestic 43500 Semenyih, Selangor
Pandan Indah 2 – 8a, Jln Pandan Indah 3/3A, Pandan Indah, 56100 Kuala Lumpur, Selangor
Jalan Setia Utama – No 32, Jalan Setia Utama As U13/AS, Setia Alam, 40170 Shah Alam, Selangor
SJMC Subang Jaya – No. 7 (GF), Jalan SS 12/1B, Subang Jaya, 47500 Petaling Jaya, Selangor
7CAFé by 7-Eleven aims to open more outlets soon in Klang Valley as well as outside Klang Valley in the pursuit of offering this unique proposition of lifestyle convenience to the customers. So, if you are residing outside Klang Valley, worry not! 7CAFé might be coming to your place! To know more about 7-Eleven, kindly visit www.7- eleven.com.my.