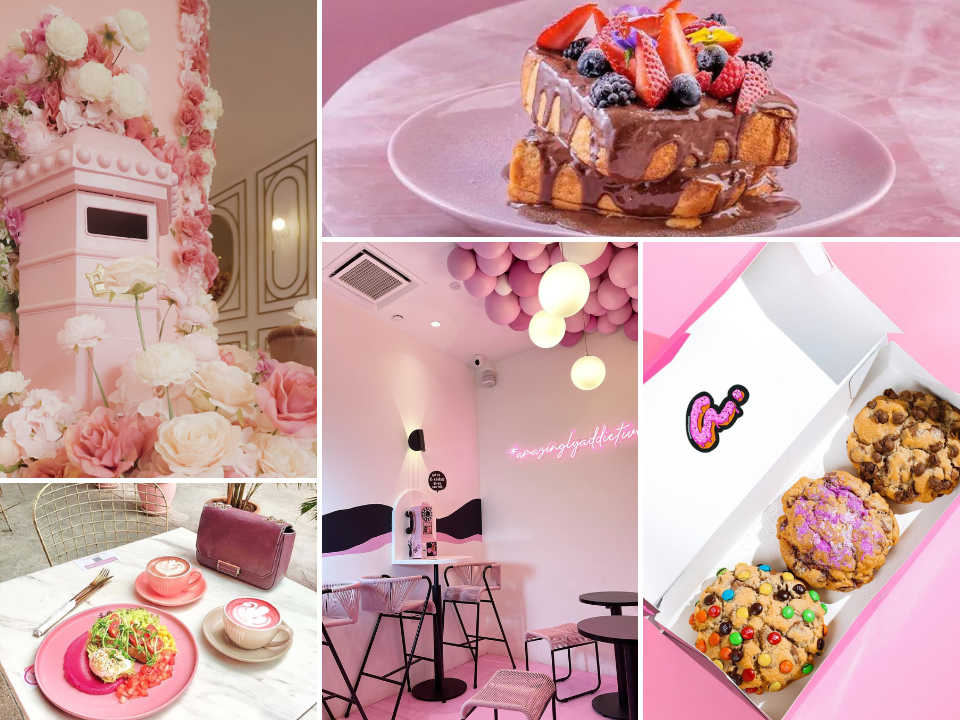 Fulfill your childhood energy and unleash your Barbie vibe with these pink-themed cafes in KL and PJ. These cafes come with pink decorations that would definitely make your Instagram feed pop!
Check out these 6 pink-themed cafe in KL & PJ for all of the pink fans out there.
6 Pink-Themed Cafes In KL & PJ That Are Instagram-Worthy
Step into the enchanting realm of a pink cafe in KL & PJ, where imagination knows no bounds and childhood dreams come alive. Tucked within the vibrant cityscape, Kuala Lumpur presents a wealth of whimsical destinations tailored to pink lovers.
1. Ainul Cookies & Co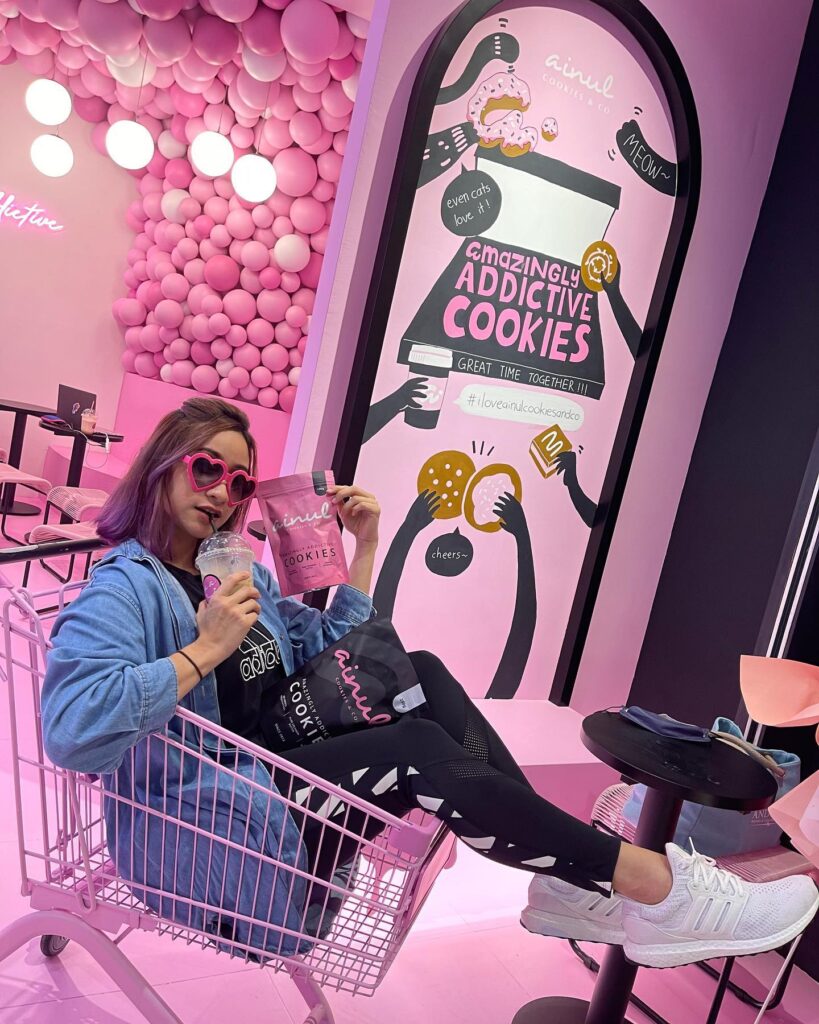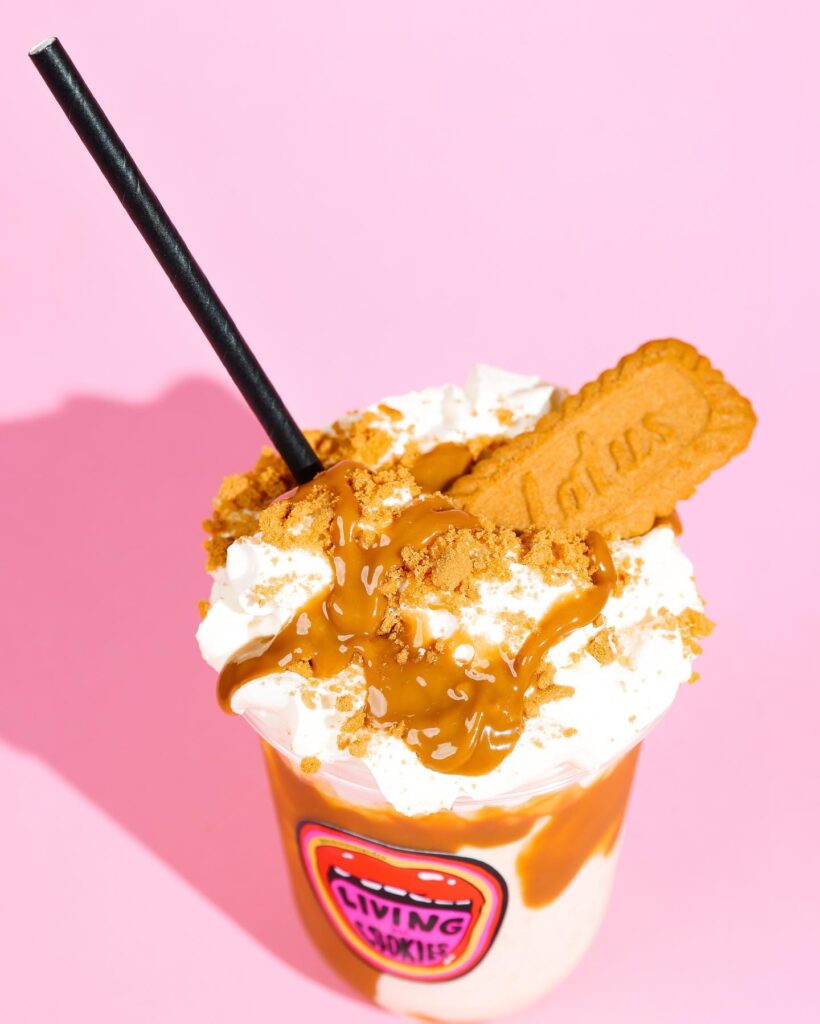 Images via Ainul Cookies & Co
Established in 2013, Ainul Cookies & Co has gained popularity among PJ-rians for its freshly-baked, handcrafted cookies and charming candy pink decor. Nestled in Tropicana Gardens Mall, this entirely pink café offers a wide variety of delicious cookies, all beautifully presented in a glass display case.
Experience the delightful taste of American-style soft and chewy cookies, priced at RM18 each, featuring enticing flavors like Oreo, Lotus Biscoff, and M&Ms. In addition, Ainul Cookies & Co offers indulgent milkshakes, including the Strawberry Marshy (RM21) and Blondies Gula Melaka (RM18).
Check out their menu below: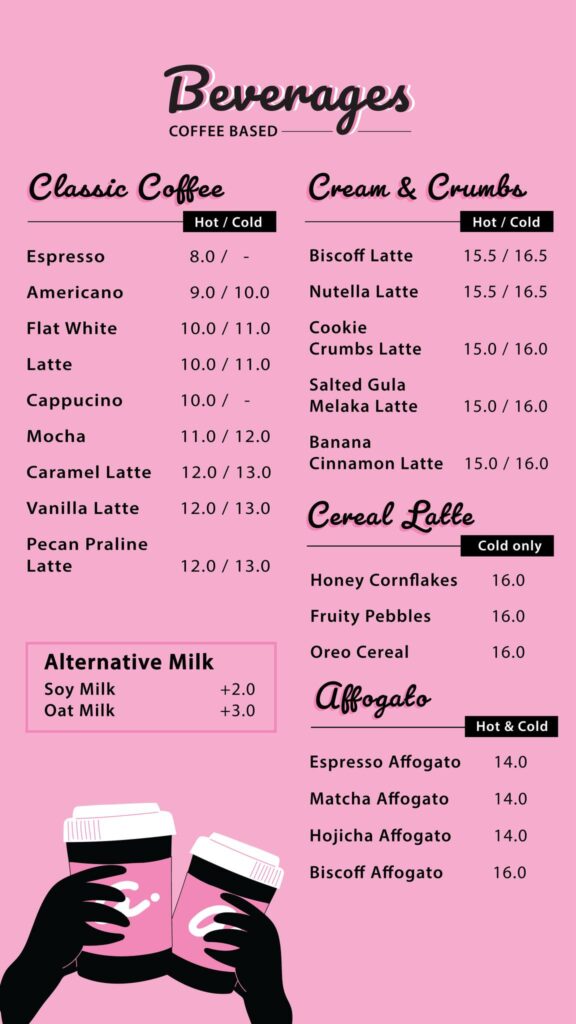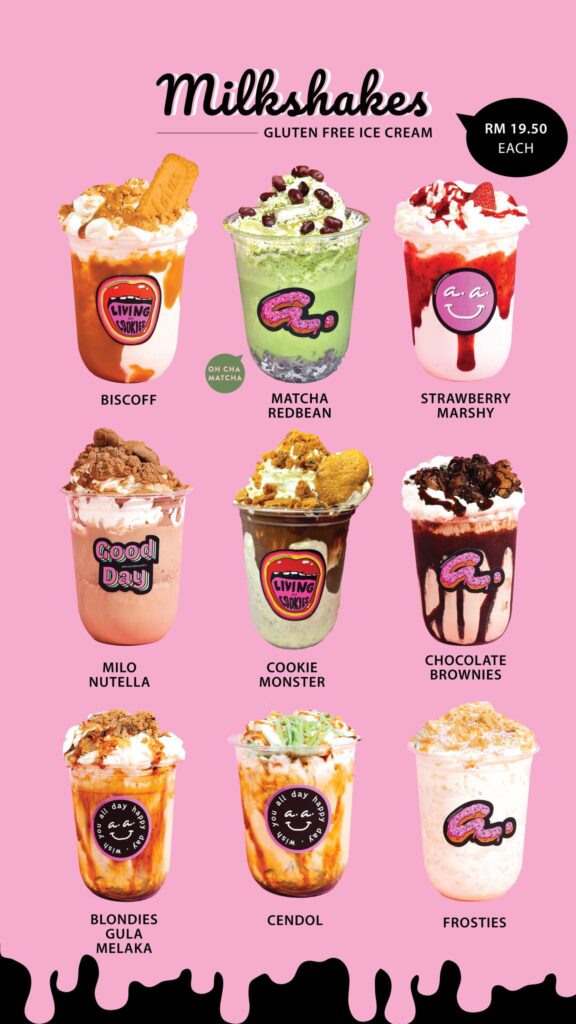 Images via Ainul Cookies & Co
2. The Swimming Club By The KL Journal (Muslim-Friendly)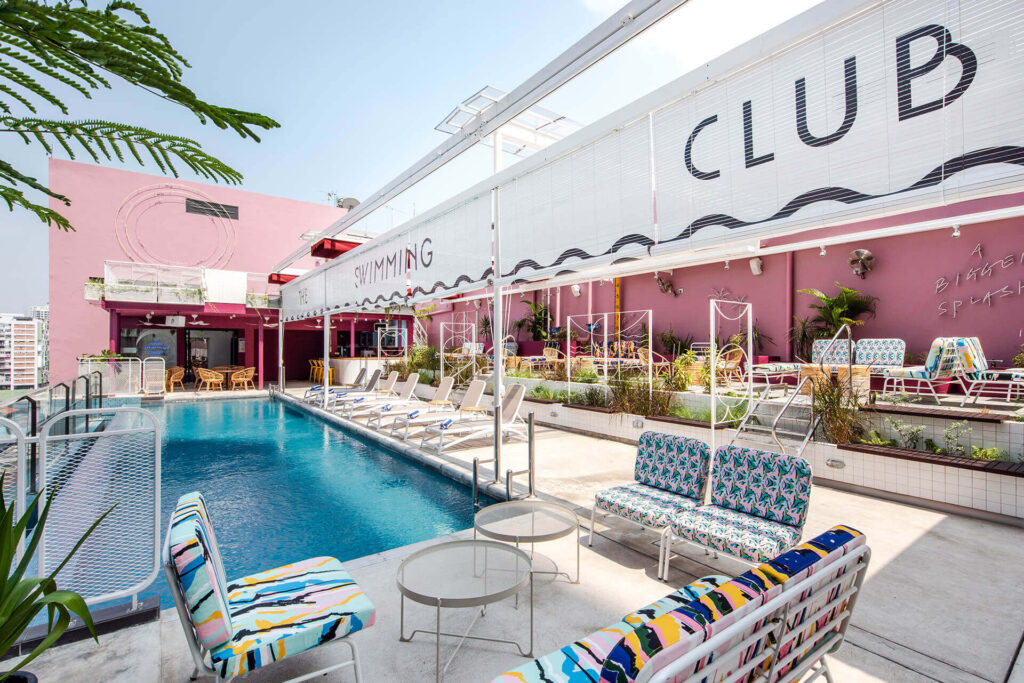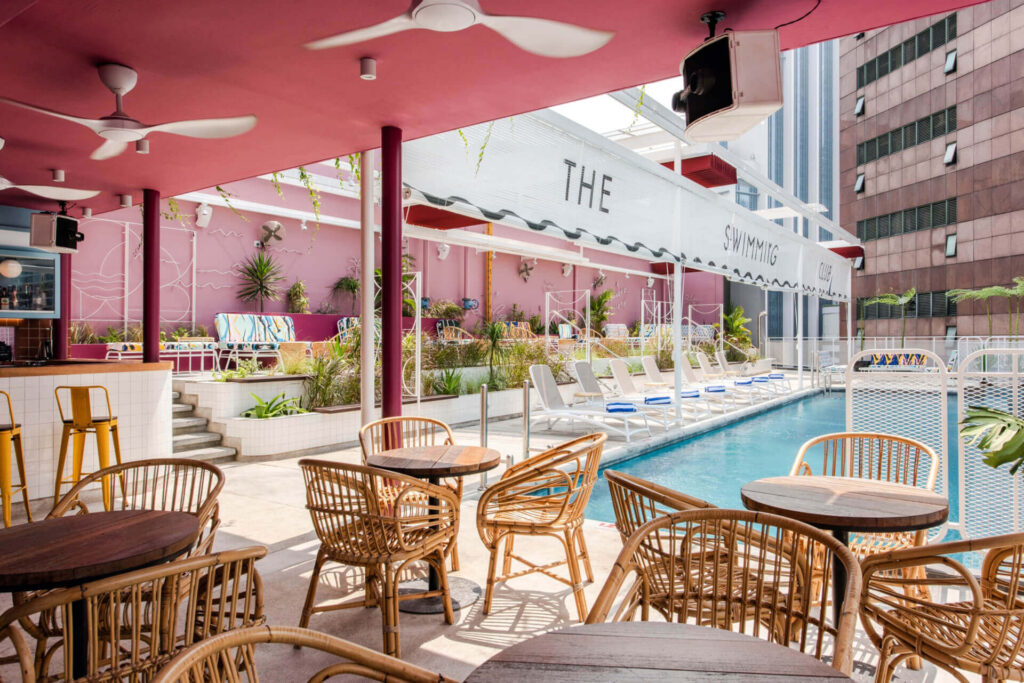 Images via The Kuala Lumpur Journal Hotel
Picture the pure joy of immersing yourself in a revitalizing pool on a scorching, sunny day. It's an utterly irresistible idea, especially when dealing with the perpetual heat that persists throughout the year. Visit The Swimming Club, an absolute treasure of a pool bar.
Adorned with lively colors and captivating elements, this rooftop oasis offers an unparalleled experience compared to other establishments in Kuala Lumpur. Prepare yourself to dive into a realm of bliss and tranquility at The Swimming Club!
Click here to view The Swimming Club's full menu!
3. LaGula Bakery By The Hungry Tapir (Muslim-Friendly)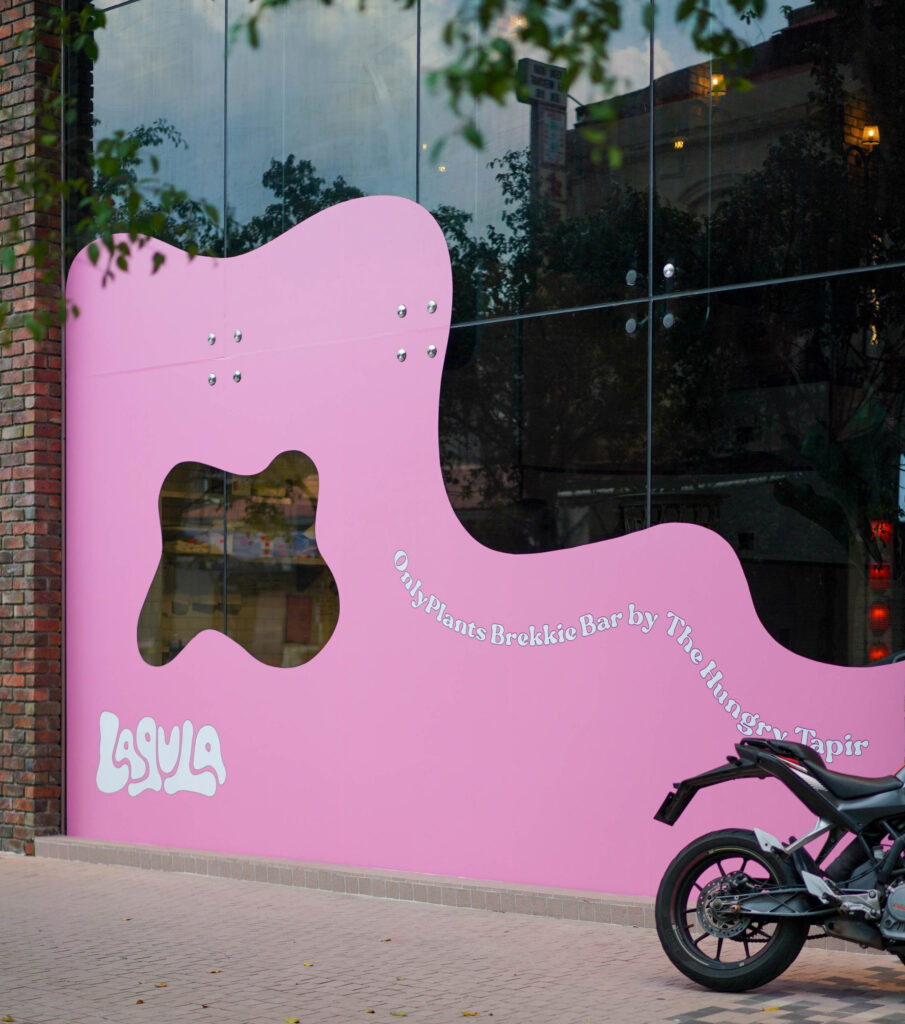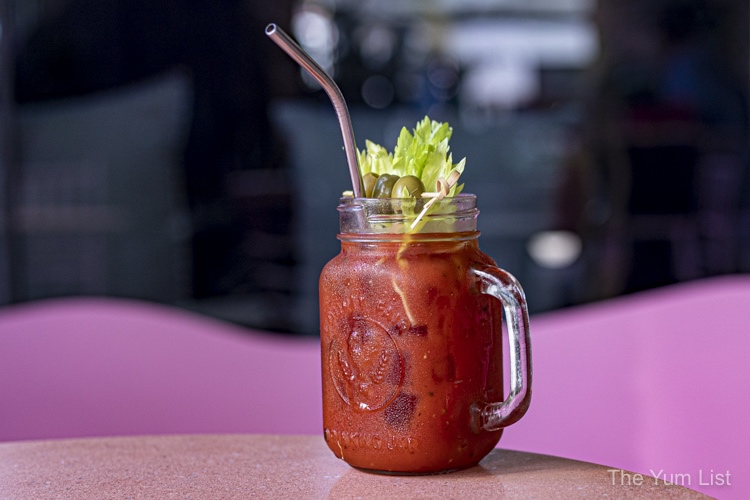 Images via Eat Drink KL & The Yum List
The brilliant minds behind the highly acclaimed vegan paradise, The Hungry Tapir, have now introduced their newest endeavor. The enchanting plant-based bakery and breakfast cafe, LaGula By The Hungry Tapir is a must-visit.
Get ready to be swept away by a delightful array of flavors and a burst of pink ambiance at this cafe in KL! La Gula is a vegan cafe, offering plant-based milk as choice for coffee instead of regular milk. The same plant-based options extend to their croissants, cakes, hot dishes, and more, promising a delectable and eco-friendly experience.
Are you a big fan of theme cafes? Check out these 10 cafes with unique theme in KL.
Here is the full menu for LaGula By The Hungry Tapir: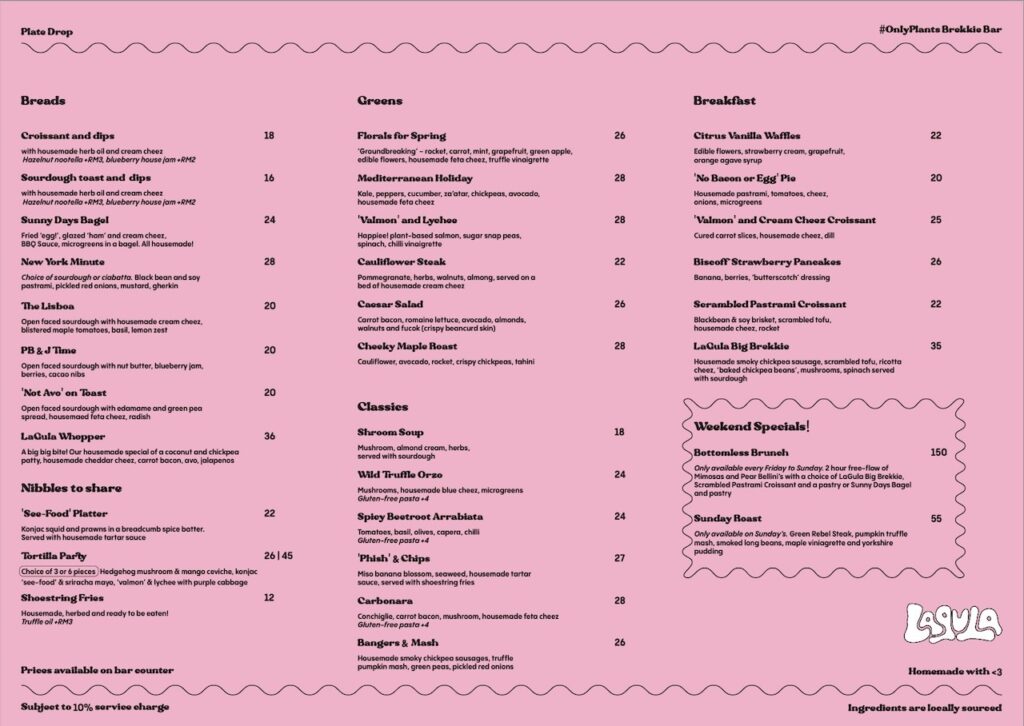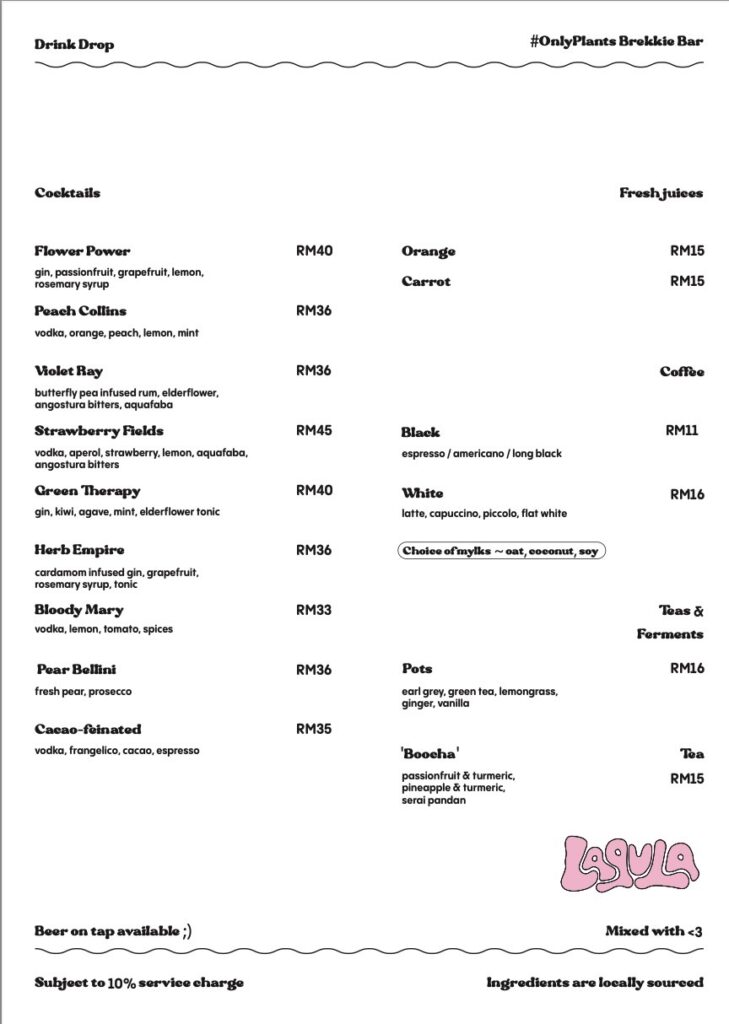 Image via The Yum List
4. Opera Café & Lounge, Bukit Bintang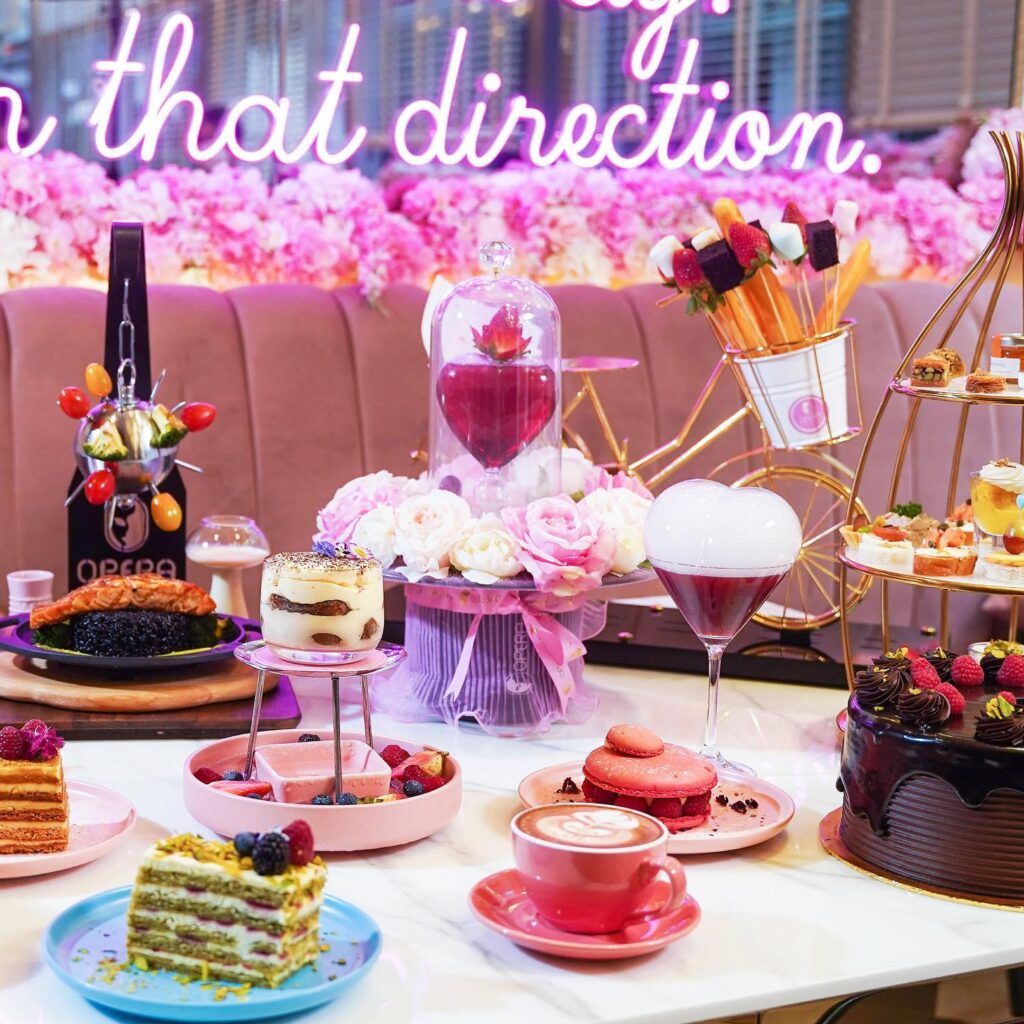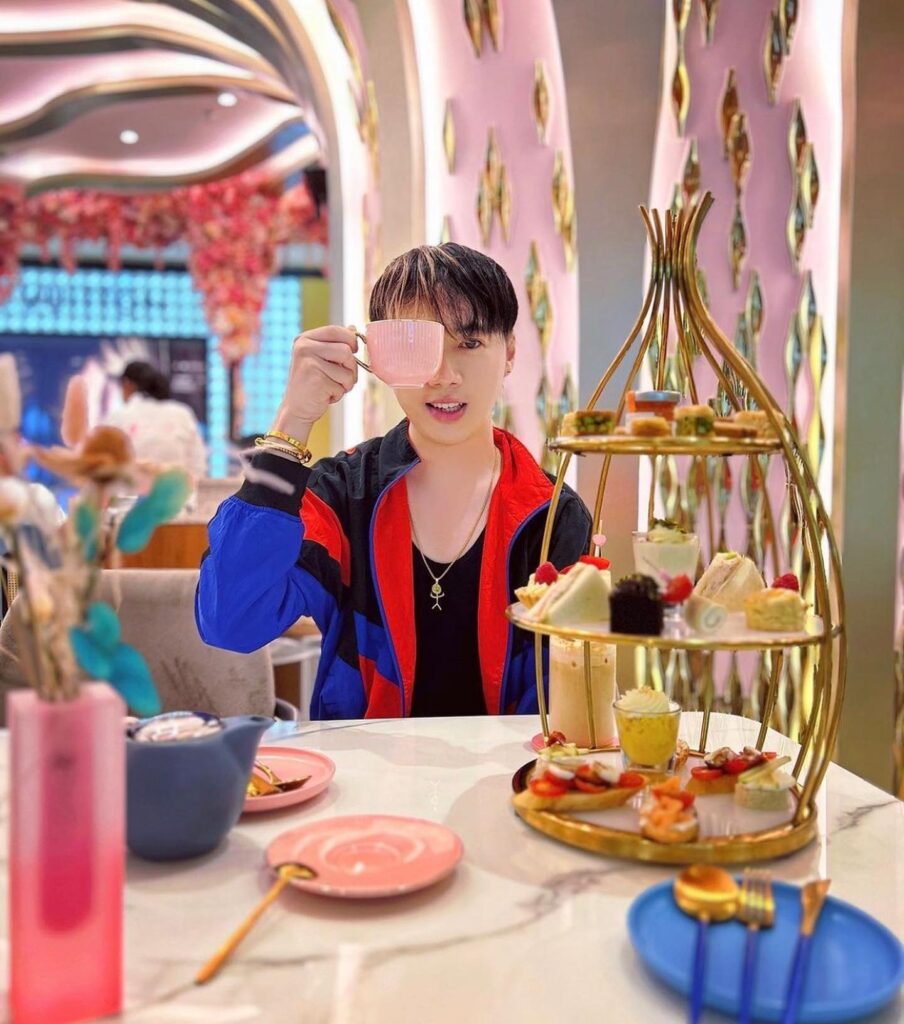 Images via Opera Cafe
Opera Cafe & Lounge has rapidly gained popularity among cafe enthusiasts. This pink cafe in KL's allure lies in its opulent and elegant decor, characterized by soft pink hues, lavish gold embellishments, and inspirational quotes illuminated with neon lights.
The menu at Opera Cafe & Lounge offers a delightful fusion of Western and Middle Eastern cuisine, brimming with flavorful options. Among their intriguing pastry selection are the Croissant with Zaatar (RM37) and the Tartine (RM42) featuring roasted tomatoes and avocado.
Check out Opera Cafe's menu through this link.
5. The Hungry Tapir, Chinatown (Muslim-Friendly)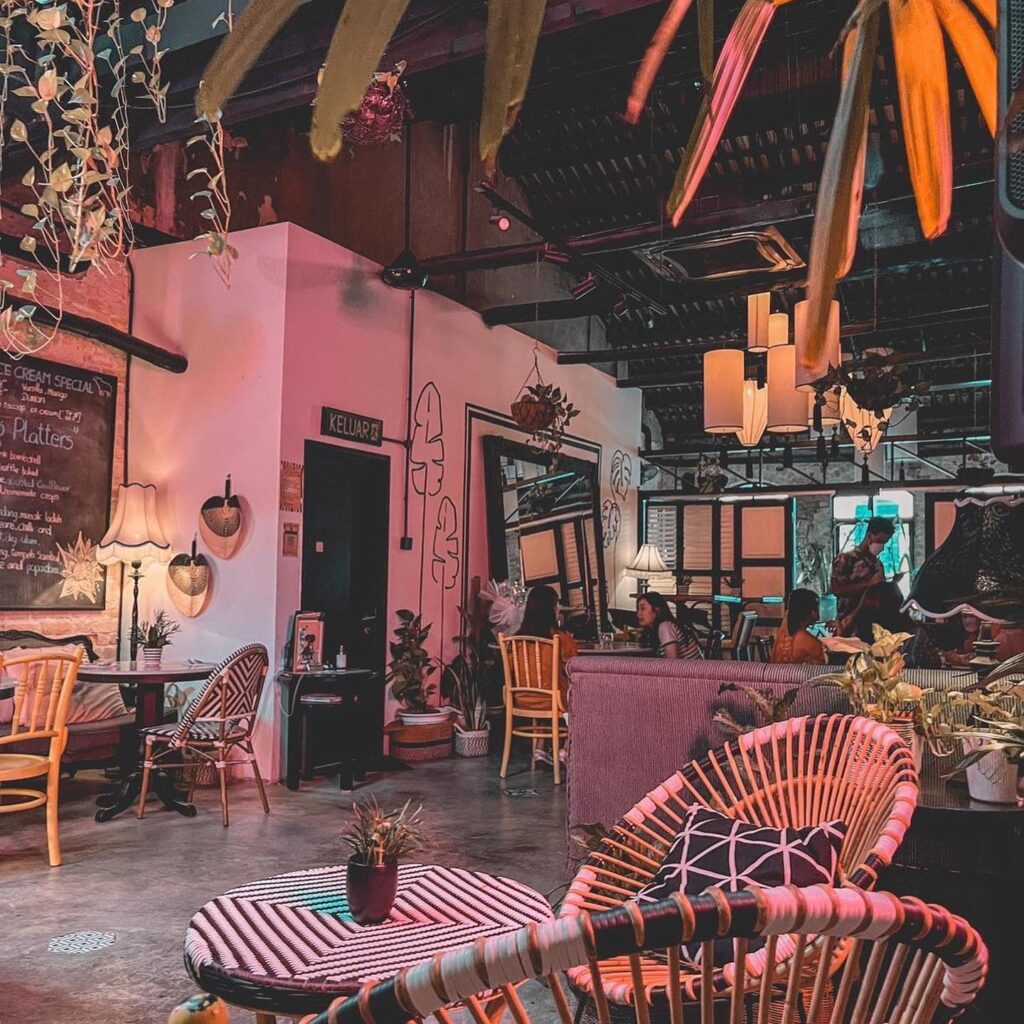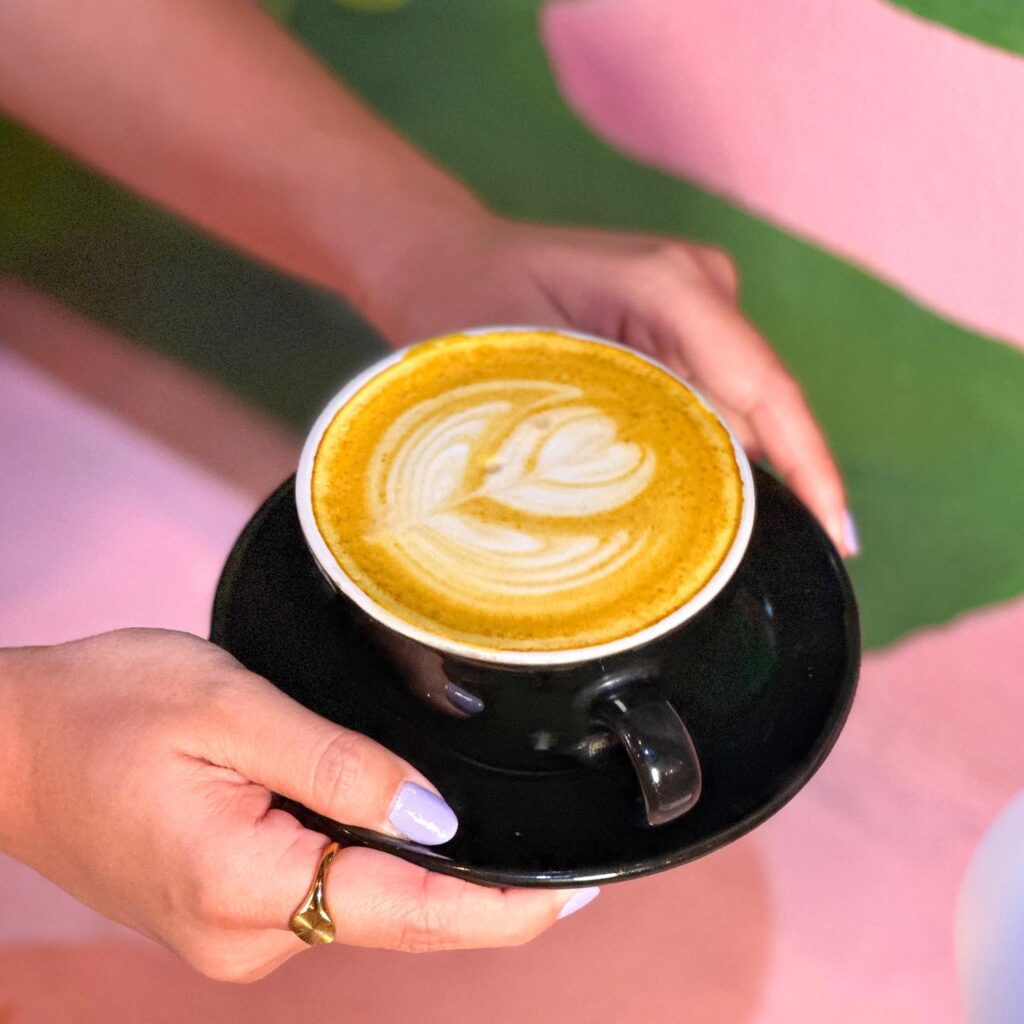 Images via The Hungry Tapir
If Petaling Street is the go-to place for your weekend outings, chances are you've come across The Hungry Tapir at some point. This vegetarian- and vegan-friendly cafe has gained popularity among food enthusiasts.
You can enjoy a variety of cocktails crafted by their in-house bar, Haus of Lihing. Their specialty lies in vintage Lihing (RM60), authentic Malaysian rice wine from Sabah, along with creatively garnished cocktails like Pina Colada (RM36) and Elderflower Paloma (RM24).
To satisfy your brunch cravings, they offer an array of all-day breakfast options, such as the Rainbow Brekkie Bagel (RM34). Another delightful choice is the Nangka Pancakes (RM23), made with grated nangka, caramelized banana, strawberry coulis, and toasted coconut atop buckwheat pancakes.
Click on this link to access their full menu.
6. EL & N, Pavilion Kuala Lumpur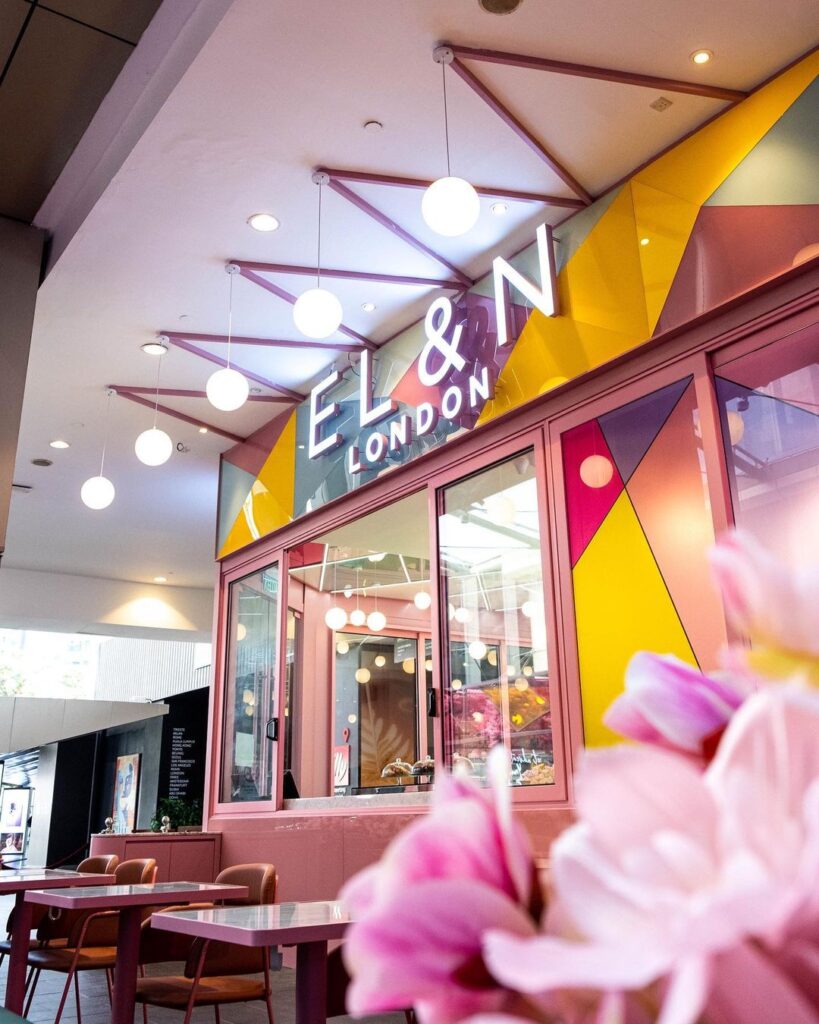 Images via EL&N London & Yahoo Lifestyle
Having already made a mark in various countries, EL&N London has now expanded its presence to Malaysia, extending a warm welcome to both locals and tourists. Their recently opened café at Pavilion Kuala Lumpur boasts the same aesthetics, accentuated by an abundance of natural light.
The pink walls, floral embellishments, and vibrant neon signs exude a charming Barbie-inspired atmosphere, creating the perfect setting for a delightful brunch with friends. Don your finest pink outfit and enjoy a fabulous time with your Barbies!
Click here to view EL&N London's KL Menu
To celebrate the Barbie season and your ultimate pink enthusiasm, visit these pink-themed cafes in KL & PJ. Add some color to your Instagram feed with some fun OOTD with the pink walls of these cafés in the background. Invite your friends and stop by one of these pink-themed cafes!