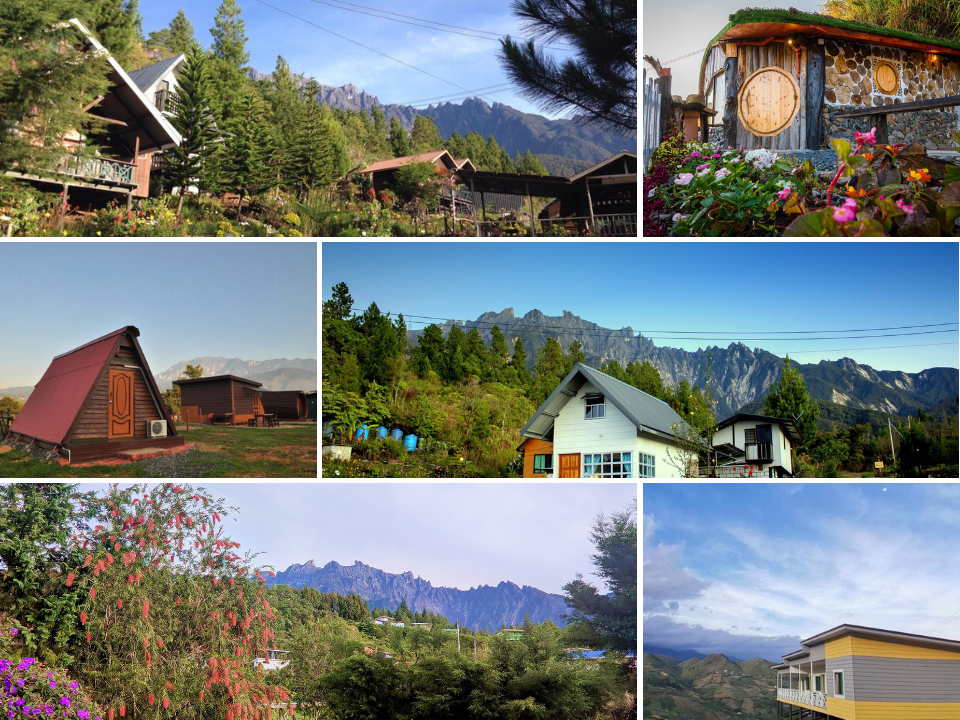 Who would have thought that homestay at Kundasang has the best view of Mount Kinabalu?
Kundasang, situated in Sabah and nestled at the base of Mount Kinabalu, offers a breathtaking sight of lush rolling hills and abundant greenery. The sky seems to stretch farther than you're accustomed to, creating a truly captivating ambiance and making it the most ideal for an escape for serenity.
6 Homestay At Kundasang That Comes With A View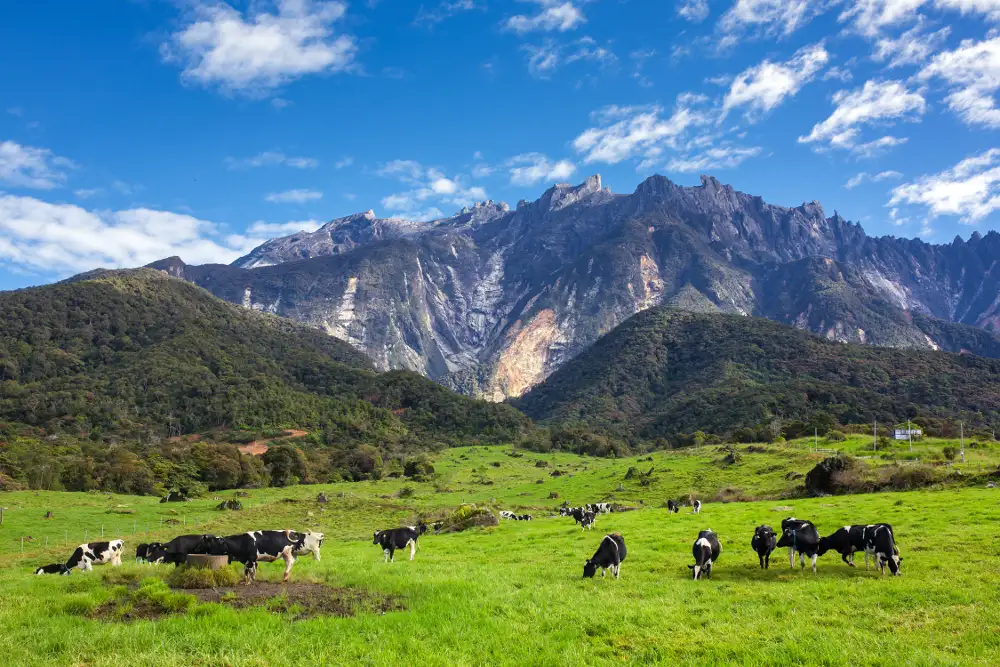 Images via Traveloka
This charming town has become a favored spot for tourists seeking tranquility, as its peaceful environment almost makes time stand still. For the ultimate Kundasang experience, why not consider staying at a homestay that offers picturesque mountain vistas?
Here are 6 homestay at Kundasang that might be the one you're looking for.
1. Hounon Ridge Farmstay & Camping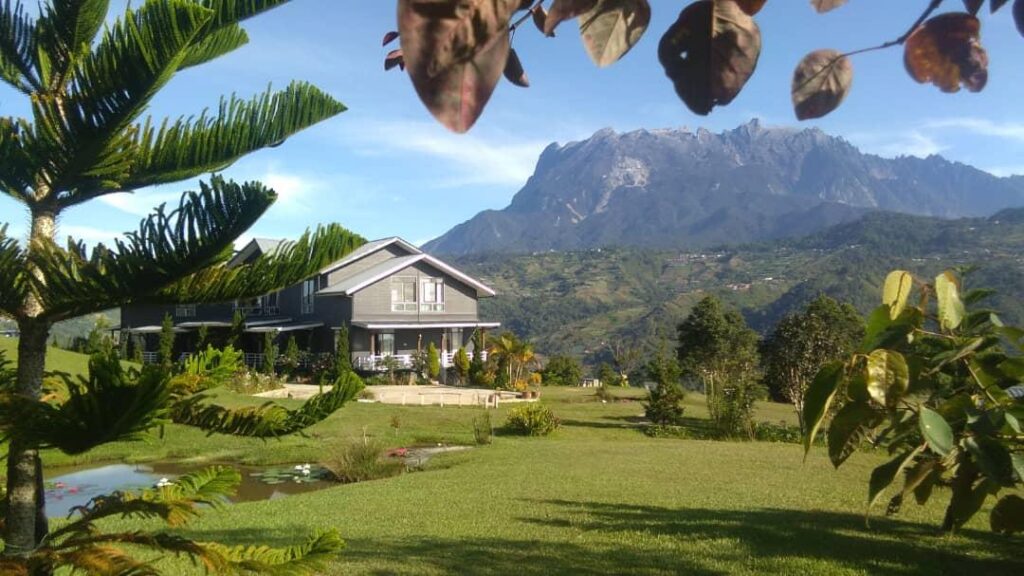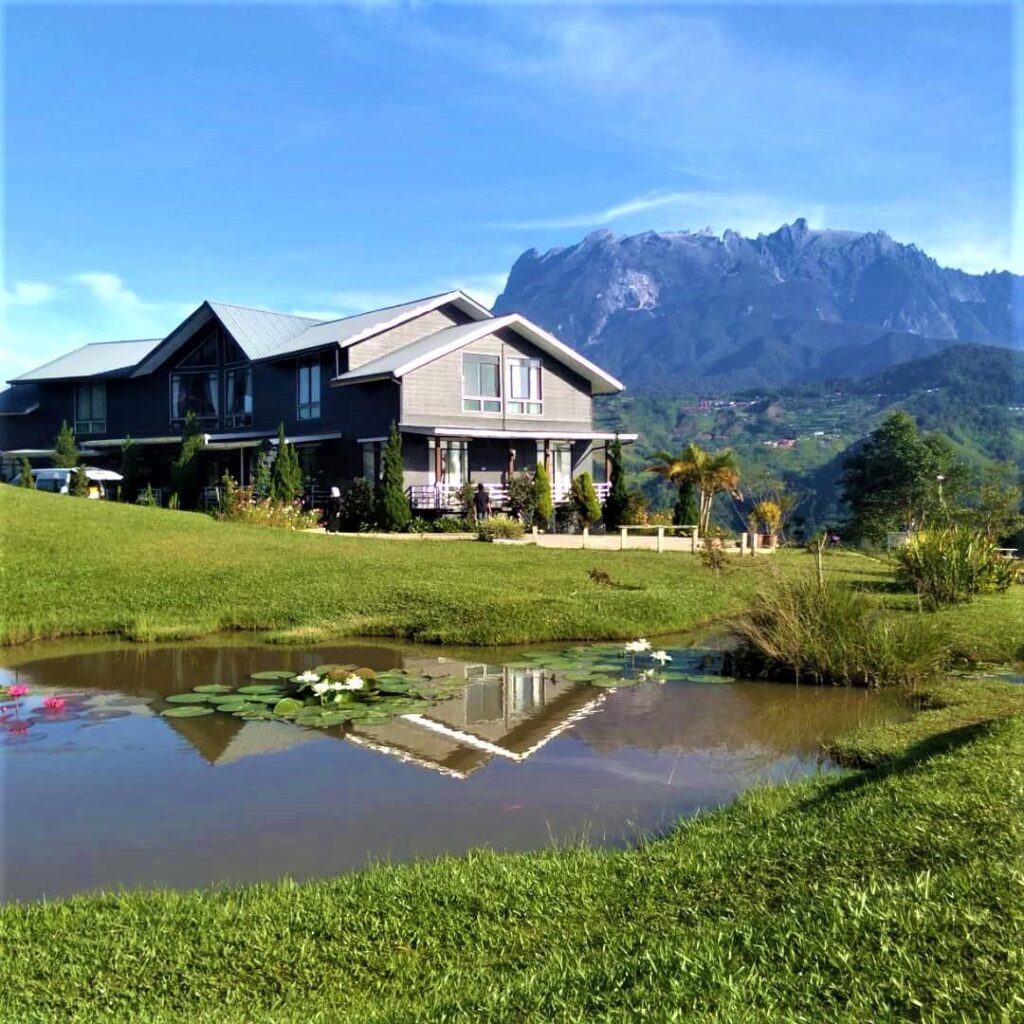 Images via Hounon Ridge
Having trouble choosing between a homestay or camping? Look no further than Hounon Ridge! This well-loved accommodation in Kundasang provides a spectacular panorama of the nearby hilltops and landscapes, including the majestic Mount Kinabalu.
At Hounon Ridge, you have 3 accommodation options to suit your preferences: a standard room and a dormitory within the homestay itself. For those who crave an outdoor experience, there's a camping ground nearby where you can pitch your tent and sleep amidst nature's embrace!
Address
Kg. Himbaan, Bundu Tuhan, 89308 Ranau, Sabah
Operating Hours
Monday – Saturday, 8am – 5pm
Sunday, 10am – 5pm
Contact
013-850 6463
Social Media
Instagram | Facebook
Check out their 2023 rate below: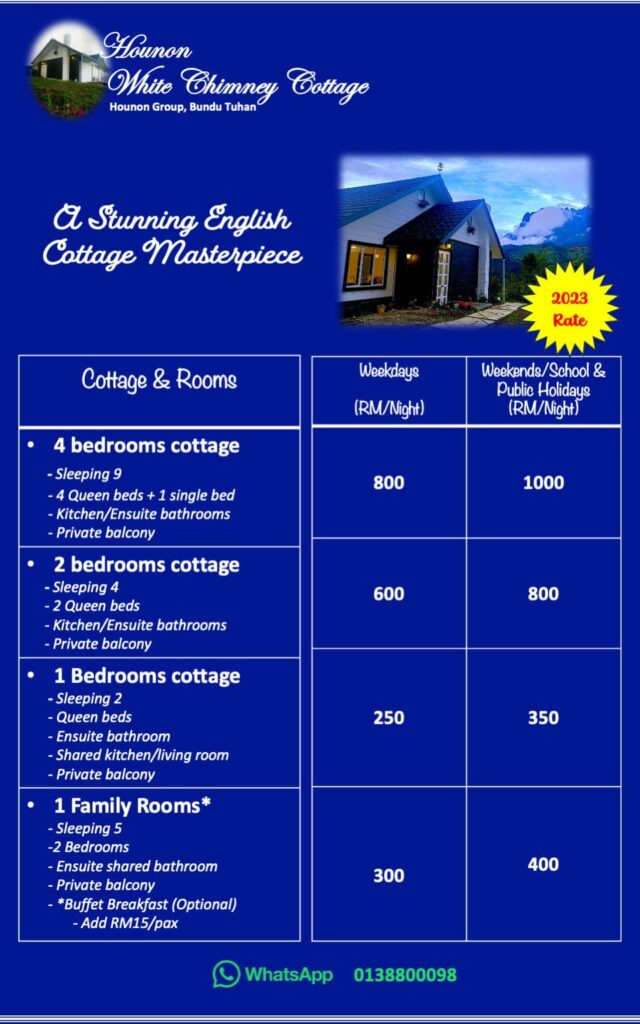 Image via Hounon Ridge
2. Marakau Cabin Lodge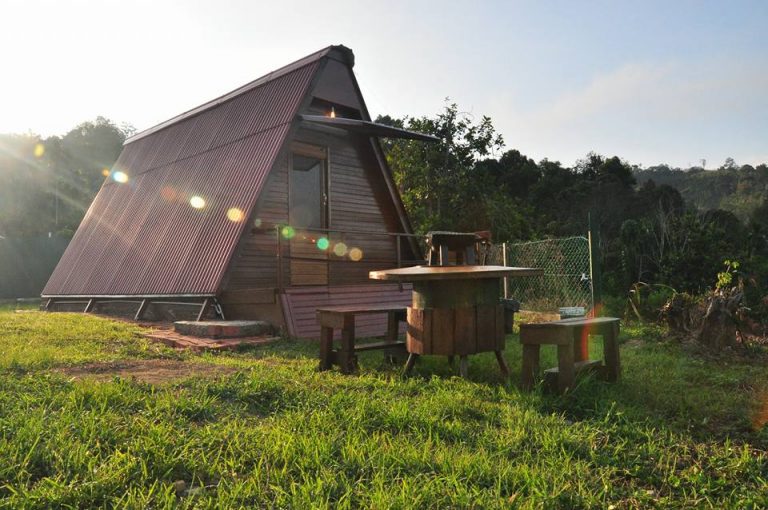 Images via Vocket
Marakau Cabin Lodge offers a selection of 6 distinct cabins. Each cabin comes with unique shapes and colors you can pick from. Whichever cabin you choose, you'll be treated to a breathtaking view of the sky and able to feast your eyes upon majestic mountains.
At the camping-inspired lodge, you'll find a handful of benches outside the cabin, perfect for some star-gazing or mountain viewing. Additionally, there's a grill and seating area where you can gather with your dear ones. Indulge in a delightful mountaintop BBQ experience as you take in the breathtaking view.
For more information about Marakau Cabin Lodge, kindly visit their Facebook or you may reach them through 019-831 2866.
| | |
| --- | --- |
| Address | Marakau Cabin Lodge, 89300 Ranau, Sabah, Malaysia |
| Contact | 019-831 2866 |
| Social Media | Facebook |
3. Umea Glam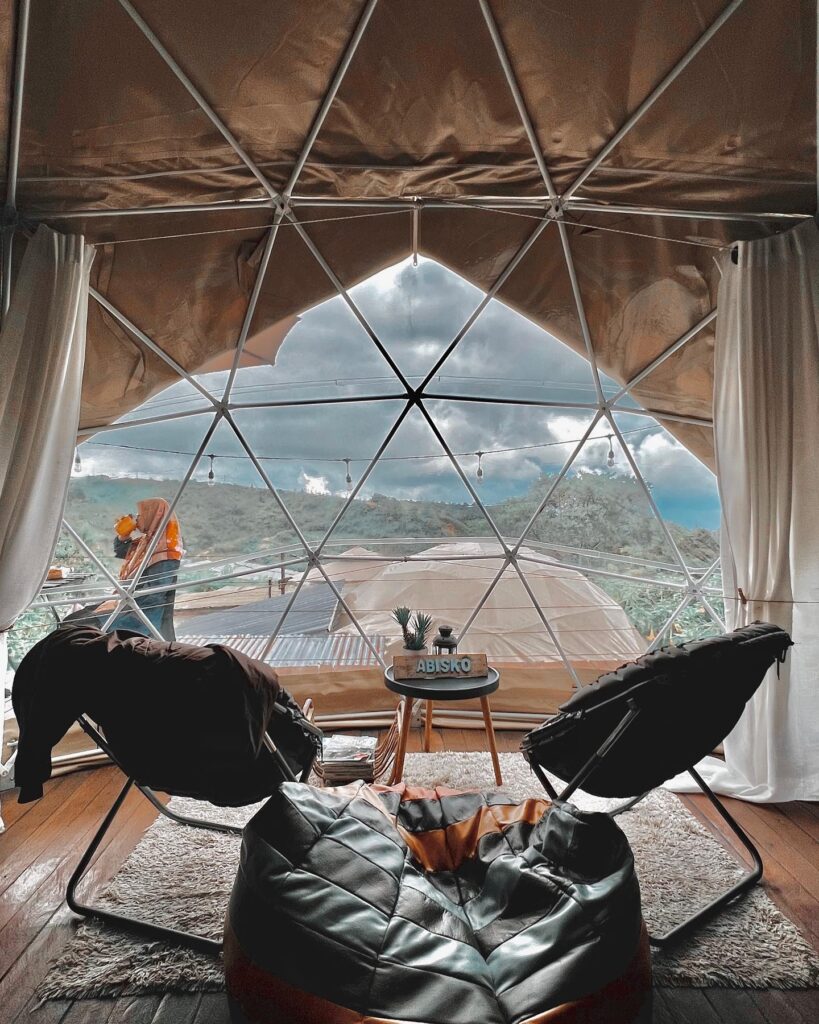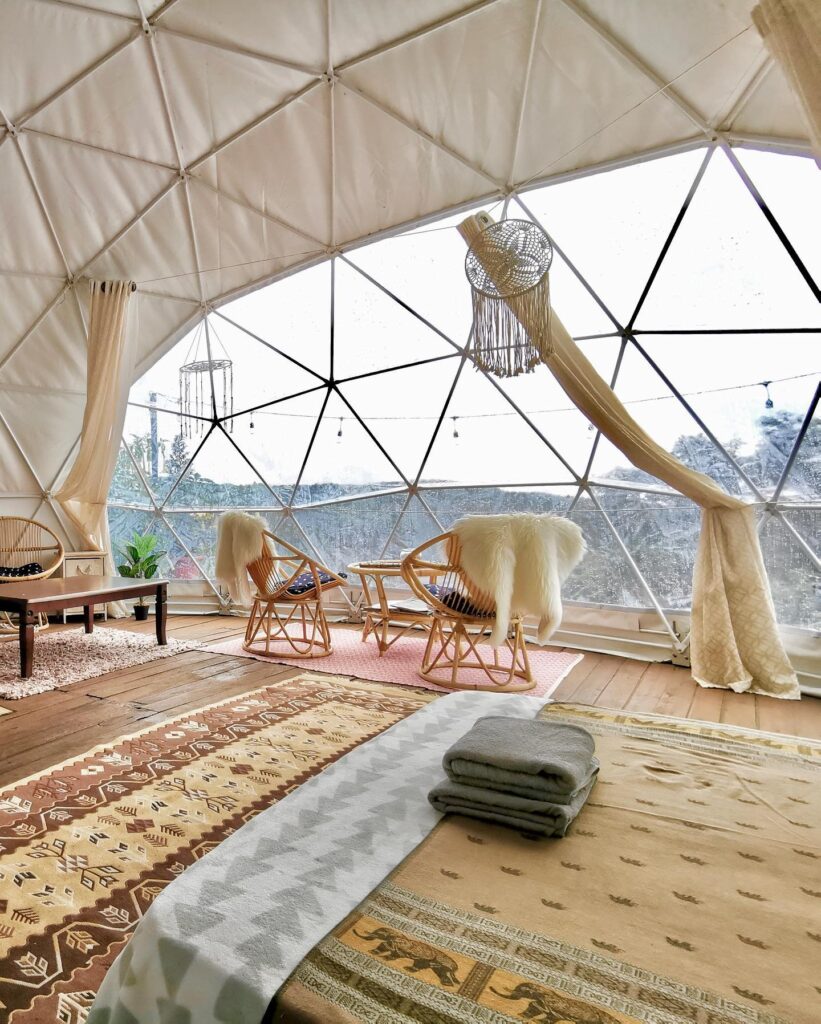 Images via Umea Glam
For glamping enthusiasts and nature lovers, Umea Glam presents an exceptional experience with its top-notch glamping domes in Kundasang. The standout feature of these domes is the expansive window. This allows you to relish the surrounding view without compromising your privacy.
Adorned with modern furnishings and comfortable beds, each dome creates a cozy ambiance, inviting you to unwind. What makes it even more delightful is that each dome is strategically elevated on the hill, offering a vantage point to sit back, unwind, and relish the mesmerizing view.
Here are the details of the domes available at Umea Glam:
4. B-Inspired Abode Homestay, Kundasang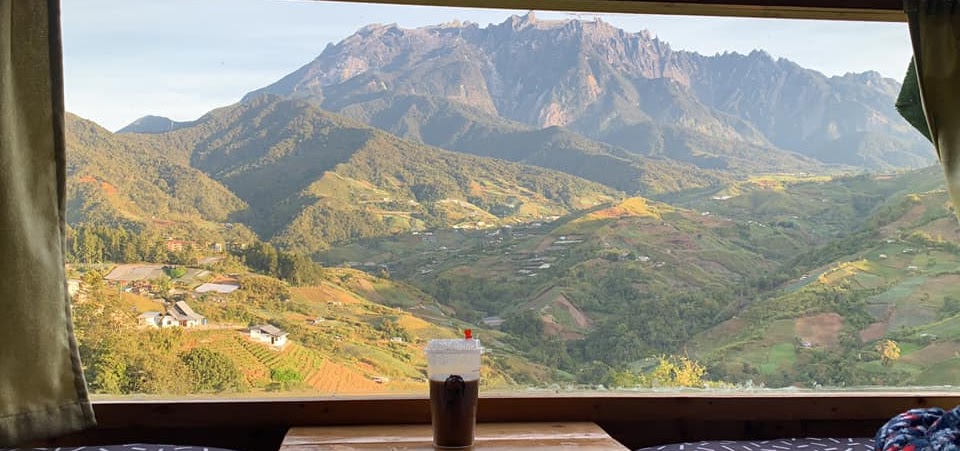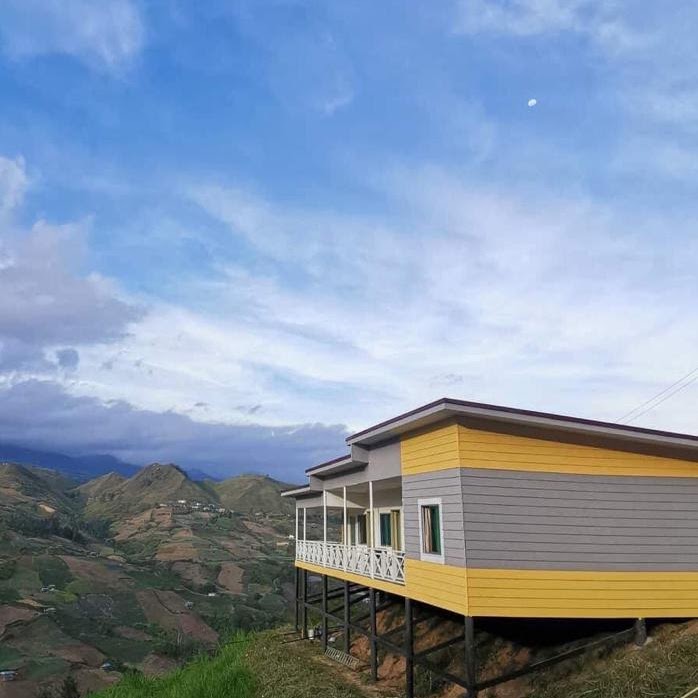 Images via B-Inspired Abode
Nestled in a modest setting, B-Inspired Abode Kundasang provides budget-friendly accommodation with a breathtaking view of Mount Kinabalu. The homestay offers a diverse range of options, from the intimate Wildlife Pods for two to the Mercy Queen/Twin rooms, perched atop a hill.
While you're in Kundasang, why not extend your trip to Kota Kinabalu and do some island hopping from Jesselton Point.
| | |
| --- | --- |
| Address | B-Inspired Abode, 89303 Kundasang, Sabah |
| Contact | 012-822 3605 |
| Social Media | Facebook |
At B-Inspired Abode Homestay, there are more than 15 types of rooms available under A-Cabins, Hobbits, Private Rooms, and Mountain Homes. To read more about the types of rooms, feel free to click on the link in the table below.
5. The Purple Cottage Homestay, Kundasang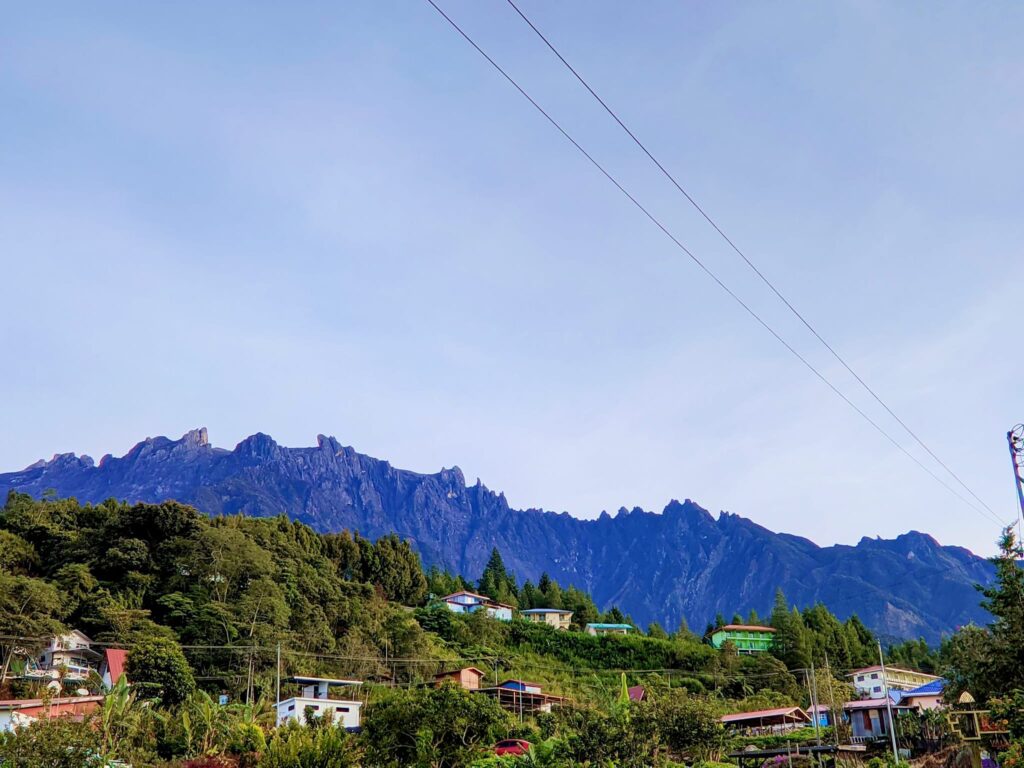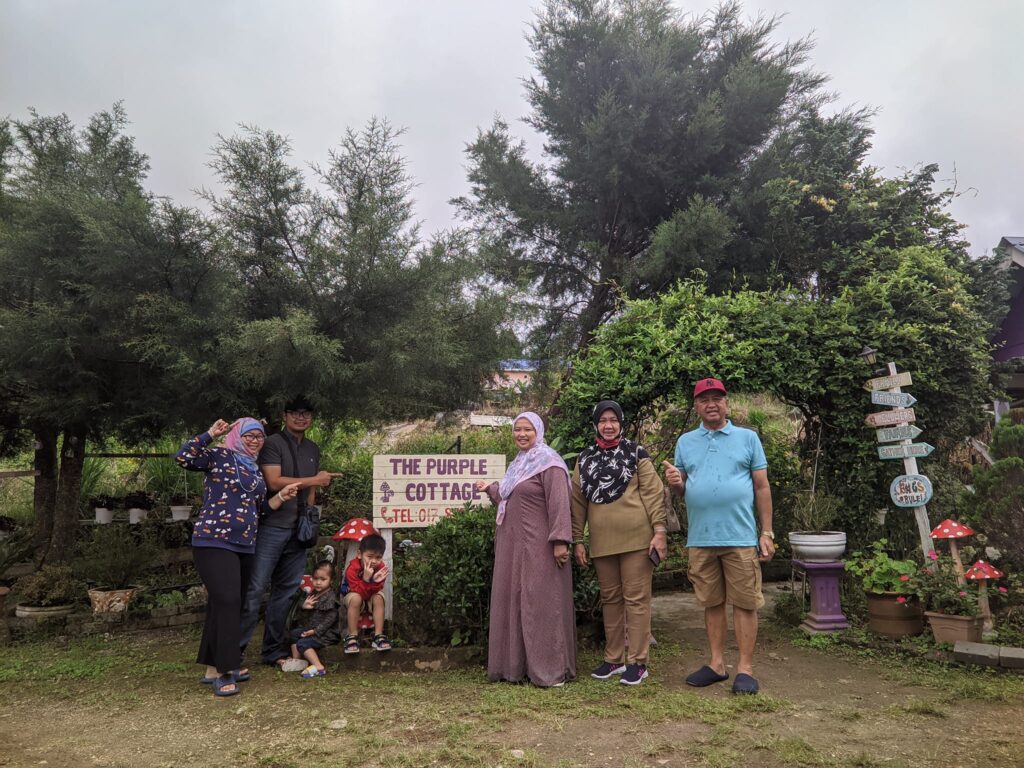 Images via The Purple Cottage Homestay
For one of the finest views of Mount Kinabalu right at your doorstep, The Purple Cottage Homestay is the ultimate choice. This cozy accommodation allows you to experience mountain life up close, as the mountain is practically at your front door.
Furthermore, this homestay at Kundasang provides all the essential amenities you require for a comfortable stay, including a rice cooker, a BBQ set, a washing machine, and a fridge. Not to forget, there are also chairs that you can take outside to relax and enjoy the stunning Mountain View!
Check out the available accommodations for The Purple Cottage Homestay below:
Houses
Prices
Mam's House
(3 Bedrooms)
RM300/night
Miss Polkadot
(2 Bedrooms)
RM250/night
6. Kiram's Village Cabin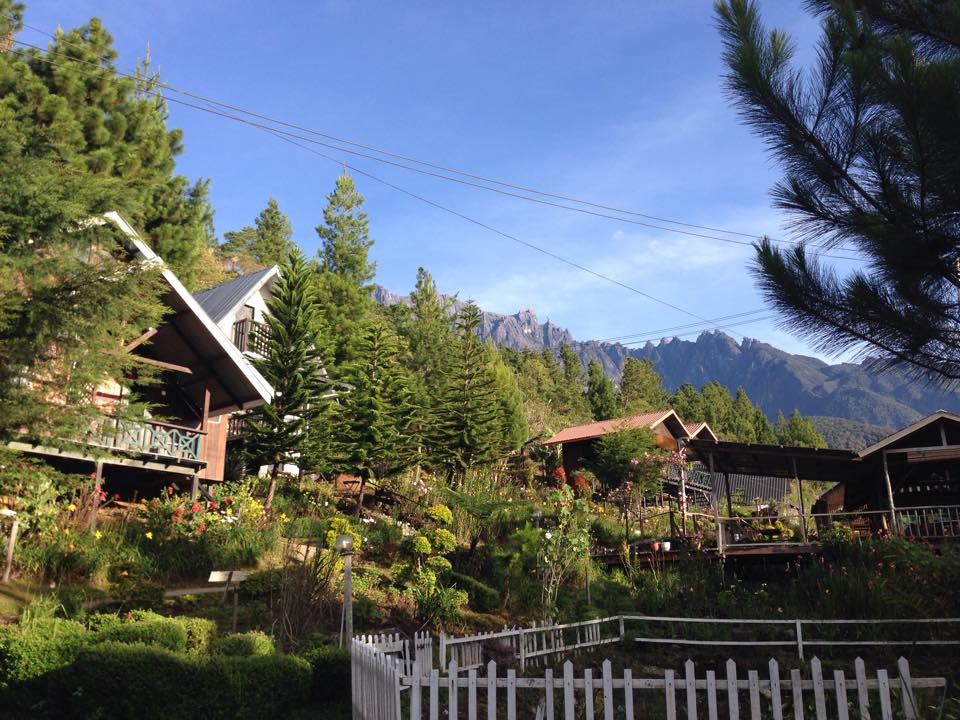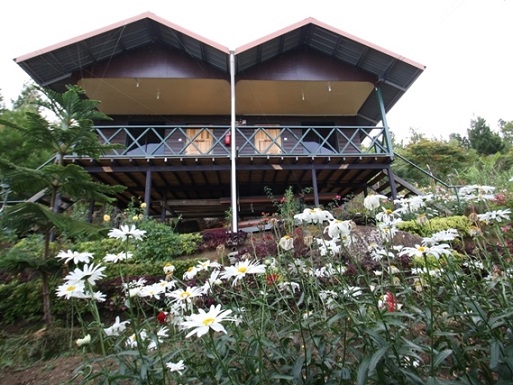 Images via Kiram's Facebook & Kiram's Website
Kiram's Village Cabin is a haven for cottage-core enthusiasts, boasting charming cabin-style accommodations enveloped by abundant flora and fauna. Furthermore, you will definitely be surrounded with lushes greenery as you open the door out towards the mountain.
The homestay's romantic ambiance makes it an ideal choice for honeymoons or a romantic escape. While the cabin's interior exudes a cozy and unpretentious charm, it's the picturesque mountain backdrop outside that will leave you eager to capture the perfect Instagram-worthy shot!
With over 17 cabins available at Kiram's Cabin Village, each cabins come in different aesthetics and sizes to accommodate the size of the group. To browse through the cabins available, you may do so through Kiram's Cabin Village's website.
So, what are you waiting for? Include Kundasang on your next escape-to-serenity trip and opt for these homestays to make the most out of the trip. Be it a honeymoon for you lovebirds or a quick short trip with friends, these homestays are ideal choices for mountain views!
Don't forget invite you friends or dear ones for a trip to Kundasang now!