Are you looking for entrepreneur or business awards for you to join? Here we got you covered! These are the 5 most anticipated entrepreneur awards where you can nominate yourself or people you know.
1. Ernst And Young Entrepreneur Of The Year Award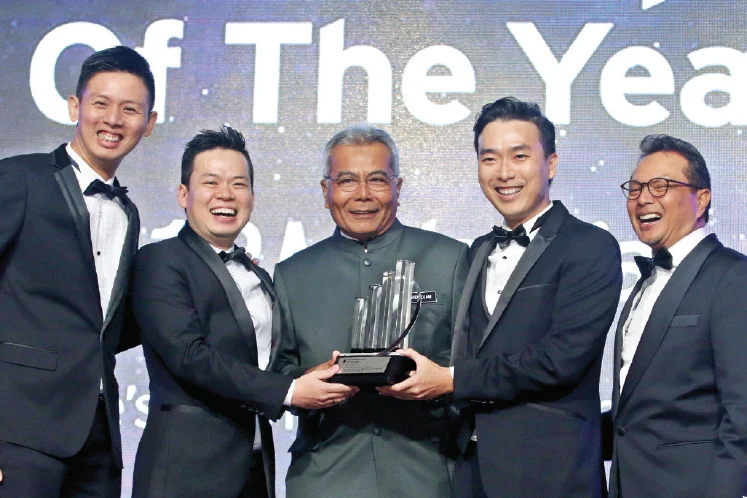 Ernst And Young Entrepreneur Of The Year award has been carried out for more than a decade by EY, it aims to support the entrepreneurial cause in Malaysia and coincide with the government's focus in helping to train local entrepreneurs in Malaysia to go for a bigger market.
This entrepreneur award is usually conducted once a year, to give honor to the entrepreneurs. The nomination period will take up to three months, from April to June. Then, was followed by an on-site interview session with all the participants, it is to give the chance to the Judges to know more about the participants' personal stories and entrepreneurial journey. After all the process is done, the selected candidates will be announced, and if you are lucky, you will get the chance to fly to Monte Carlo, Monaco, to be one of the Malaysian representatives at the prestigious EY World Entrepreneur Of The Year event.
To know more about the award and the eligibility for you to get nominate, do check out EY official website.
2. SME And Entrepreneurs Business Awards (SEBA)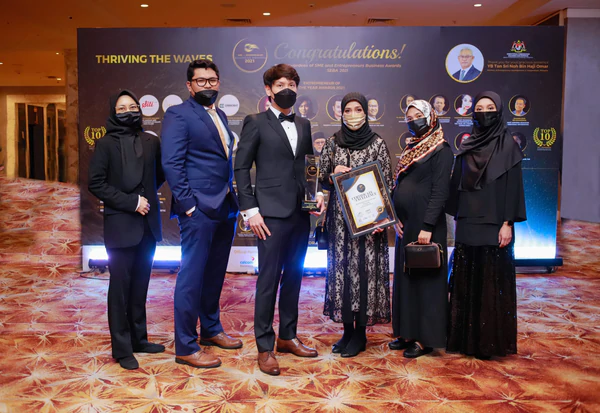 SEBA is a short form for SME and Entrepreneurs Business Awards, it is one of the famous awards, especially among the entrepreneurs and business people in Malaysia. SEBA is an annual award organized by Yayasan Usahawan Malaysia and curated by Xhale Asia (M) Sdn Bhd.
The purpose of this award is to look for companies that are excellent and have an outstanding performance in the respective industries specifically in the area of business strategies, growth metrics, and best practices. All businesses and entrepreneurs are welcome to send out their nominations and be part of the award program, it is a good chance for all the business owners and entrepreneurs out there to grow their companies!
Few notable past winners were awarded various kinds of awards, among the winners are Dato' Sri Siti Nurhaliza – awarded as the Celebrity Entrepreneur of The Year 2017/2018, Tan Sri Lee Kim Yew – Lifetime Achievement Award 2018, and Datuk Ramli Ibrahim – Performing Art Entrepreneur of The Year 2018. Want to receive an award like these people? Go get yourself nominated!
You can check out all the past winners at here, SEBA Asia Past Winners, and get more information about the awards and nominations at SEBA Asia.
3. Malaysia Top Entrepreneur Of The Year Awards
Image via Asia Excellence Entrepreneur Federation (AEEF)
Another award that you can look up to join and get involved in is the Malaysia Top Entrepreneur Of The Year Awards. This award was organized by Asia Excellence Entrepreneur Federation (AEEF) and was co-organized by Top Corporate Leader Magazine, one of the most influential business leader magazines in Southeast Asia.
This award was established to acknowledge the contribution and achievement shown by Malaysia's entrepreneurs especially in their respective industries as well as for society. Three categories are available for the entrepreneurs to nominate themselves – Malaysia Top 20 Entrepreneur Awards, Malaysia Top 20 Young Entrepreneur Awards, and Malaysia Top 50 Emerging Entrepreneur Awards. This can be an initial step for start-up companies and entrepreneurs to market themselves.
Do you think you are fit into the criteria of the awards? Go and check out Asia Excellence Entrepreneur Federation (AEEF) for more information.
4. SME100 Awards Malaysia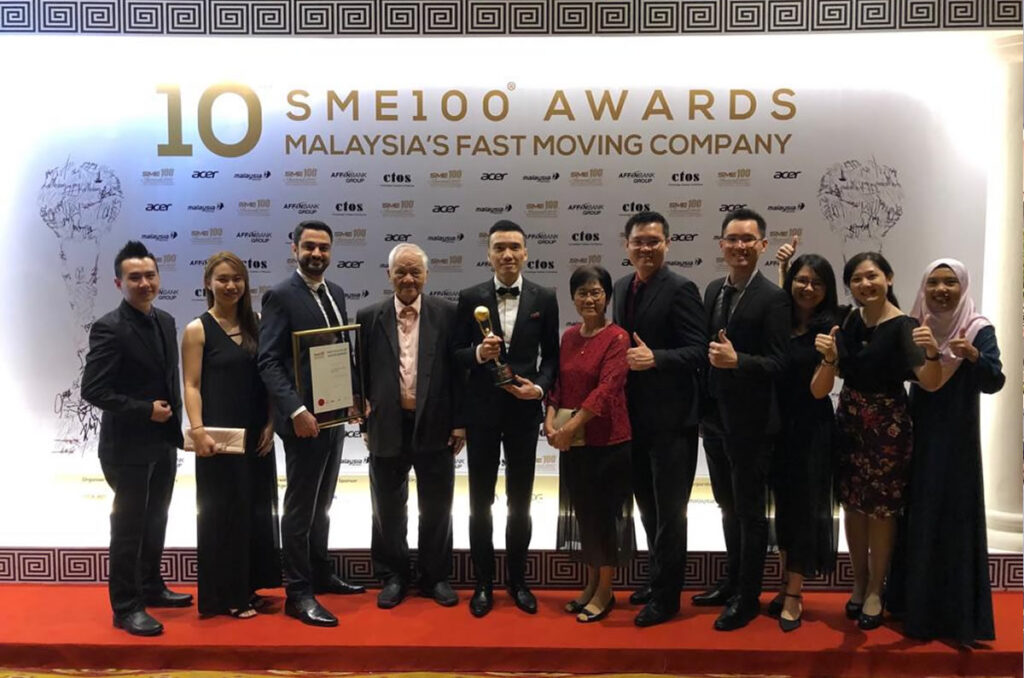 Image via Getright
The SME100 Awards was first launched by Dato' Seri Ahmad Husni Hanadzlah, the Minister of Finance II in the year of 2009. Now, this award is available across Southeast Asia countries such as Malaysia, Vietnam, Indonesia, and Singapore.
Award criteria:
Annual turnover of minimum RM1 million or minimum 20 full-time employees for manufacturing, manufacturing-related and agro-based industries.
Annual turnover of minimum RM500,000 or minimum 10 full-time employees for services, primary agriculture, and ICT industries.
Can either be a holding company or a subsidiary. If the holding company participates, all subsidiaries will not be eligible.
Do visit SME100 Awards to know more about the awards in detail.
5. JCI Creative Young Entrepreneur Award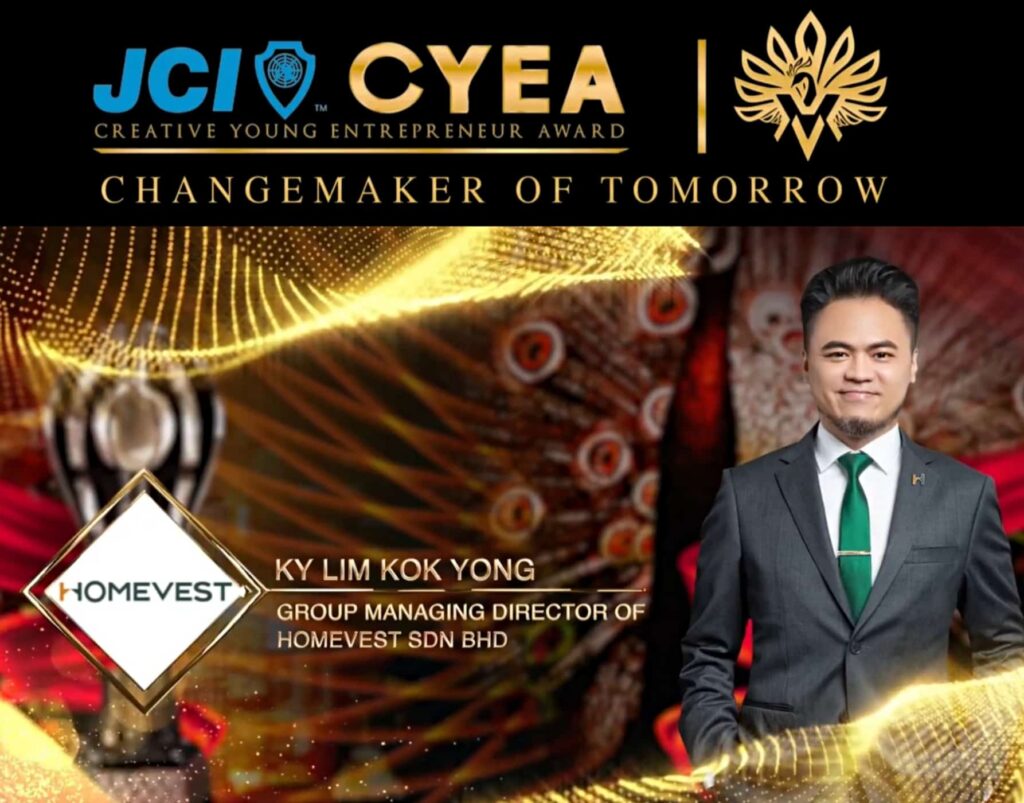 Image via Homevest Global
This entrepreneur award focuses on the creative young entrepreneurs who just got into the business industry. For the year 2022, the nomination is said to be started on 1st March 2022 and will be ended on the 30th June 2022.
If you are one of the young entrepreneurs, you can try your luck by nominating yourself as one of the creative young entrepreneur. Below are the criteria required for the award:
Open to all Malaysian
Registered with SSM
Not in bankruptcy status
Let's take an in-depth look at the criteria here at JCI Malaysia!
Are you ready to make yourself to be one of the well-known entrepreneur in the business industry in Malaysia? Don't let go of these opportunities! All of the awards listed above can be a great opportunity for you to market your business.
Read more: