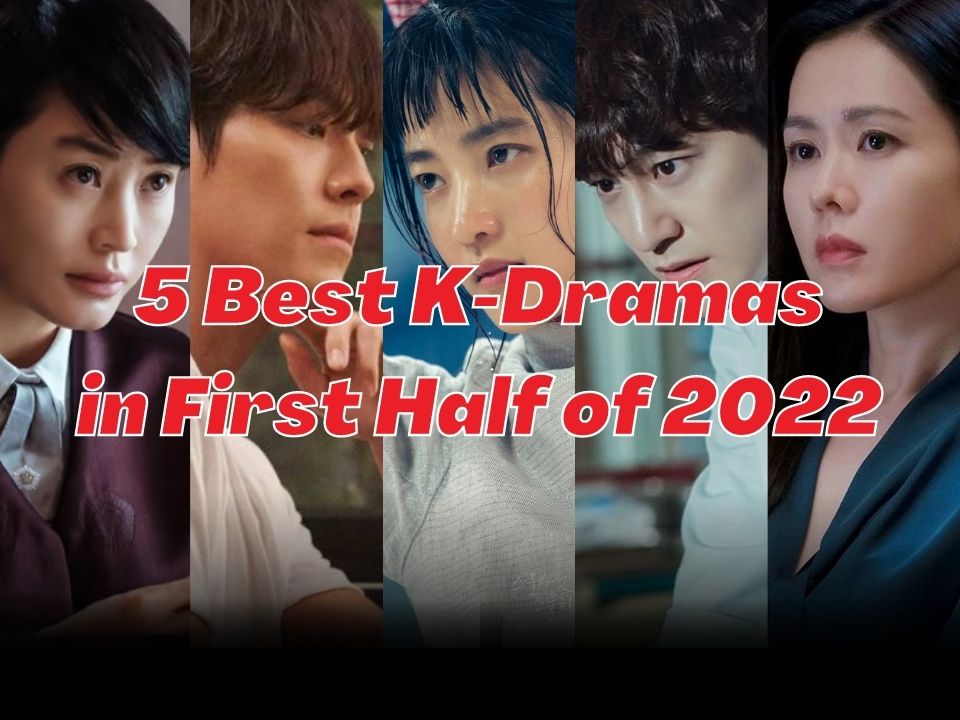 Fascinating narratives coupled with extraordinary performances by star cast—there are numerous factors behind why some of the best Korean dramas have garnered ardent viewers from around the world.
It's July! Half a year has passed! How many Korean dramas have you watched so far? Here, we recommend 5 must-watch Korean dramas in the first half of 2022, if you haven't already done so. Get your snacks and drinks ready and binge with your loved ones now!
5 Best & Highest-rated K-Dramas 2022
1. Ghost Doctor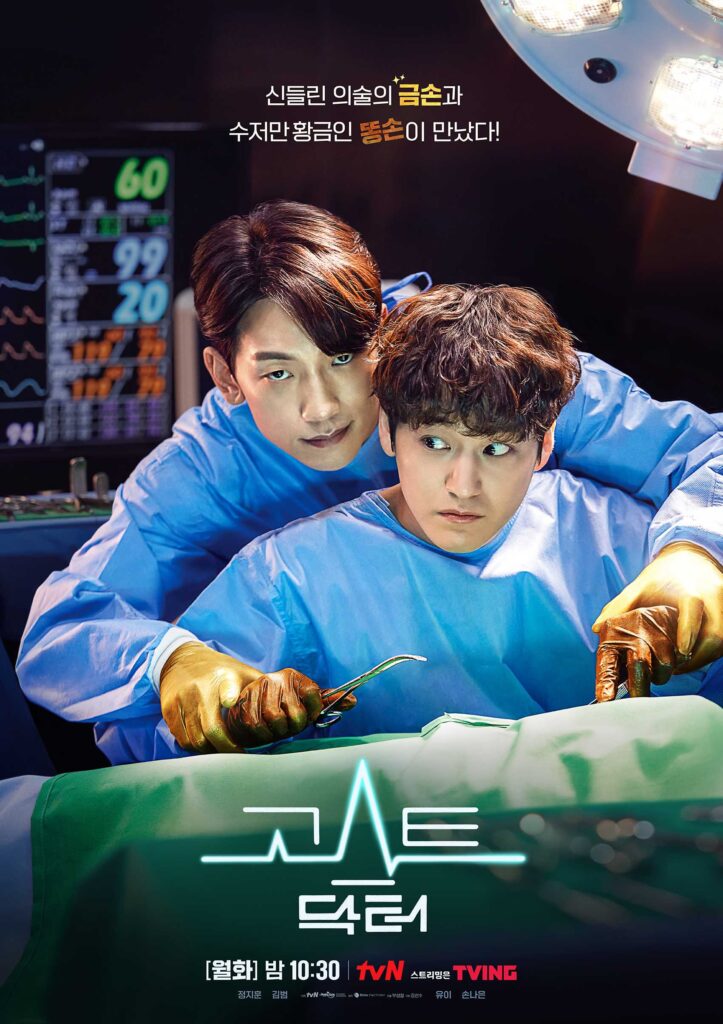 South Korean singer Rain and Law School actor Kim Bum kick-started our 2022 Korean drama calendar with their supernatural power and remarkable chemistry in Ghost Doctor.
Ghost Doctor introduces an interesting concept of 'coma ghost' where two doctors are attached in a very strange way. Cha Young min (Rain) is an extremely renowned yet arrogant cardiothoracic surgeon while Go Seung tak (Kim Bum) is a first-year thoracic surgery resident.
After getting into an accident, Cha wanders around the hospital as a 'coma ghost' and possesses Go by chance who is the polar opposite of himself. Go takes on challenging surgeries with ease after being possessed by such a skilled surgeon, and he uncovers a series of controversies.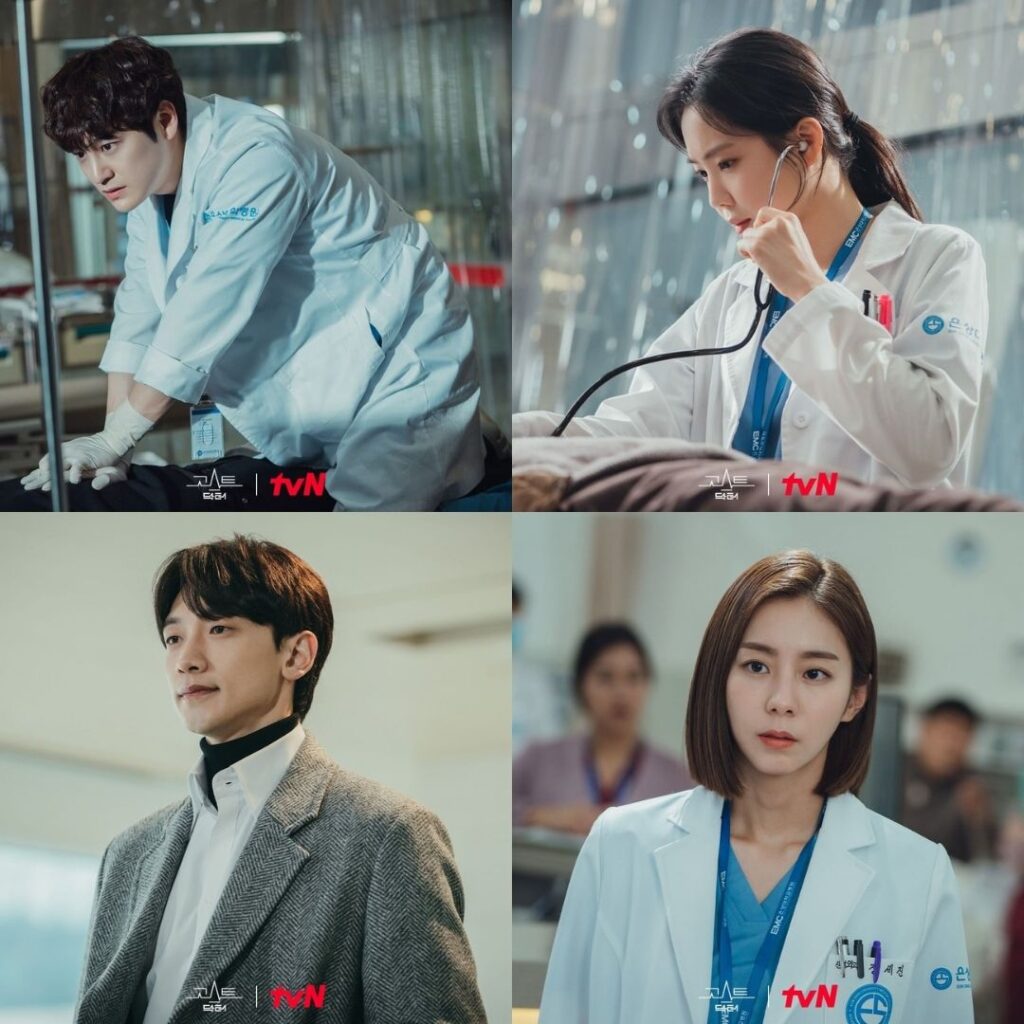 Starring: Jung Ji hoon (Rain), Kim Bum, Kim Yu jin (Uee), Son Na eun
Release: January 3 – February 22, 2022
Genre: Fantasy, Comedy, Medical drama
No. of episodes: 16
2. Twenty-Five, Twenty-One
The lead actors in this coming-of-age 90's love story are Mr. Sunshine actress Kim Tae ri as Na Hee Do, a high school student who passionately wants to become the greatest fencer in the world, and Start-Up actor Nam Joo hyuk as Baek Yi Jin, whose family goes bankrupt but eventually gets a job as a reporter and seeks to rebuild his life.
Set against a backdrop of devastation—when South Korea experienced the Asian financial crisis and suffered a seismic change in economy, society and culture—is a truly emotional story that centres around friendship, love and hope. Together, the characters endure hardships and look forward to a better tomorrow.
The best part? As in life, stories don't always have the perfect endings. The effort to depict the upheavals in society and a compelling storyline make it not only one of the best series but also an inspiring testament to young ambition and dreams in a world dominated by unwavering pragmatism.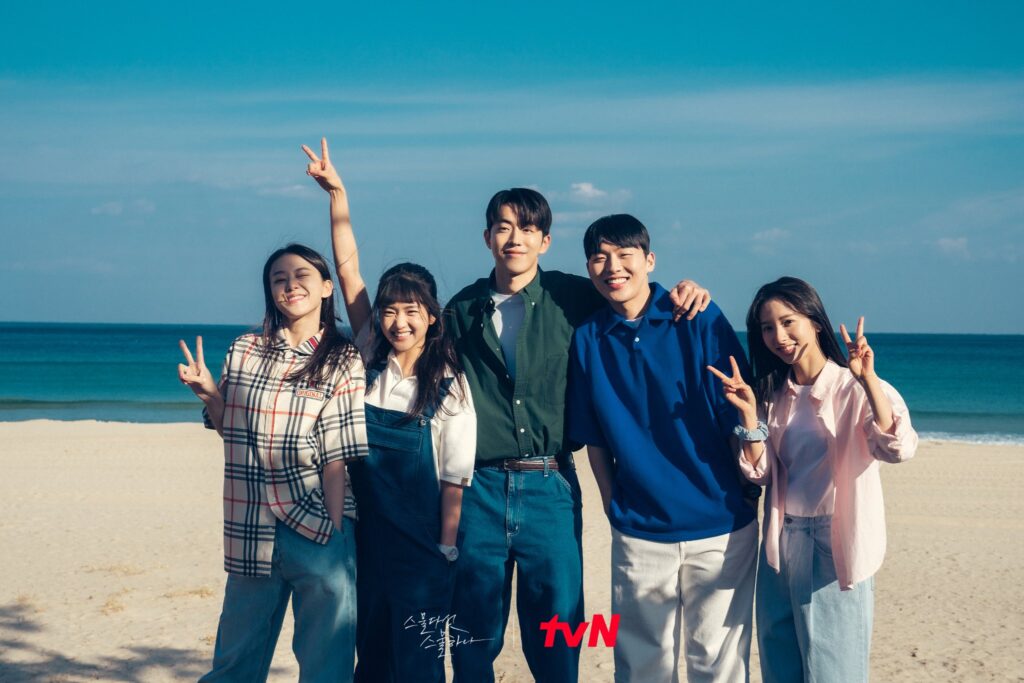 Starring: Kim Tae ri, Nam Joo hyuk, Kim Ji yeon (Bona), Choi Hyun wook, Lee Joo myung
Release: February 12 – April 3, 2022
Genre: Youth, Romance, Life, Drama
No. of episodes: 16
3. Juvenile Justice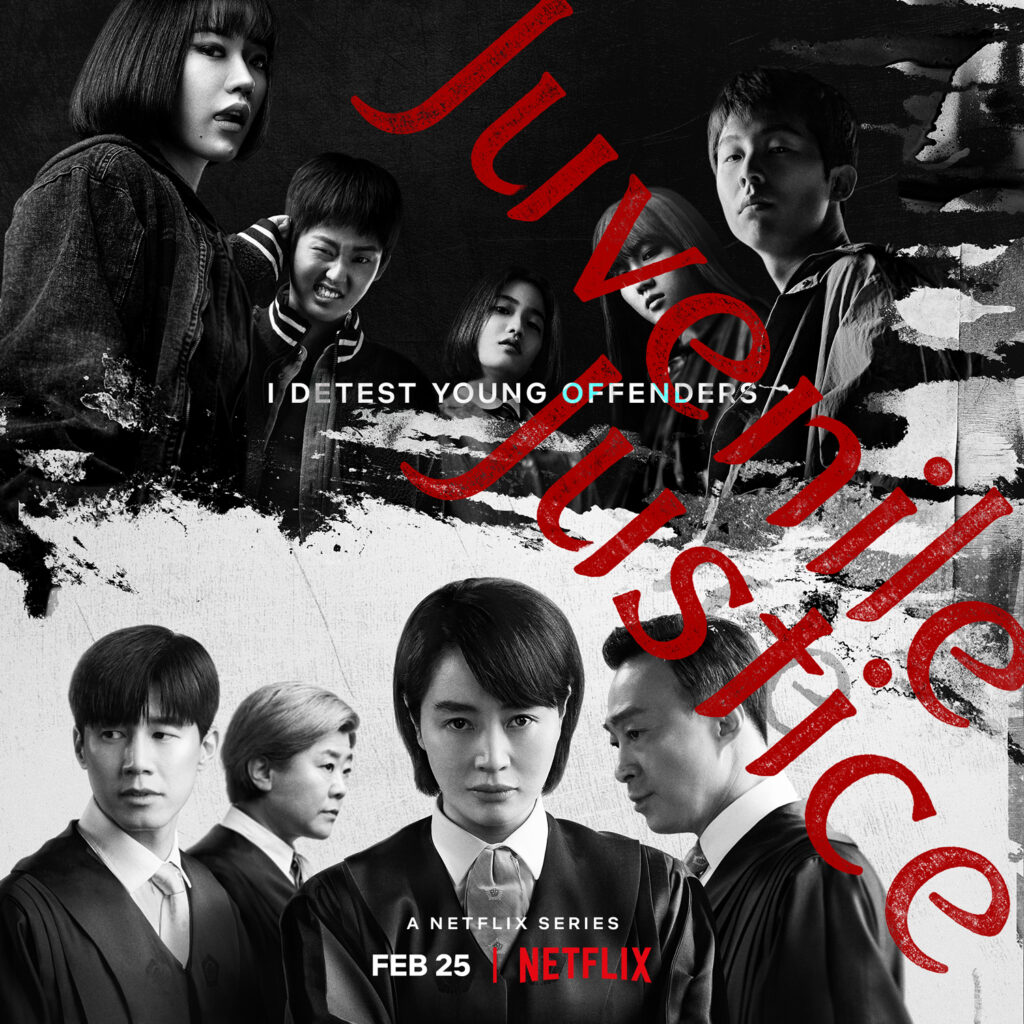 Legal Korean dramas are a dime a dozen—but Juvenile Justice does just a little more than usual to set itself apart from the rest. What occurs when a prominent judge who has a strong dislike of juvenile delinquents, gets assigned to a juvenile court?
Signal actress Kim Hye soo puts on a tremendous performance as Shim Eun seok, a cold and enigmatic judge who candidly expresses her hatred for juvenile delinquents, but is forced to balance her aversion to them while holding on to her firm beliefs on justice and punishment.
When compassionate new hire Cha Tae joo (Kim Mu yeol)—who happens to be a former juvenile offender—is brought into the mix, Shim is forced to face her bitter emotions stemming from her tragic past.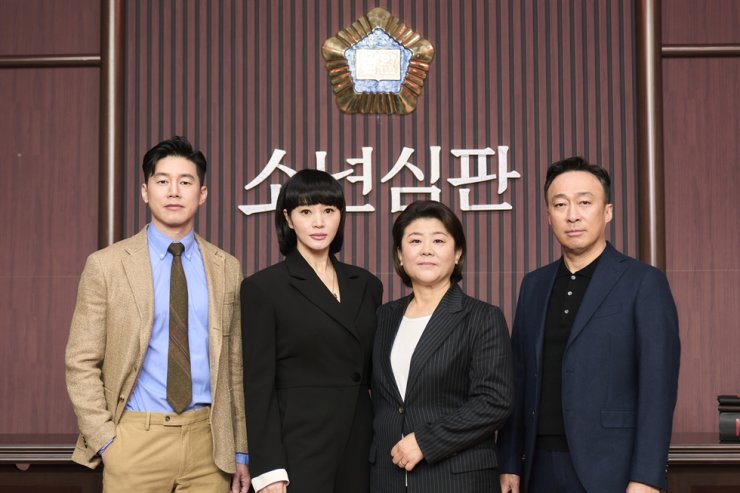 Starring: Kim Hye soo, Kim Mu yeol, Lee Sung min, Lee Jung eun
Release: February 25, 2022
Genre: Legal drama
No. of episodes: 10
4. Thirty-Nine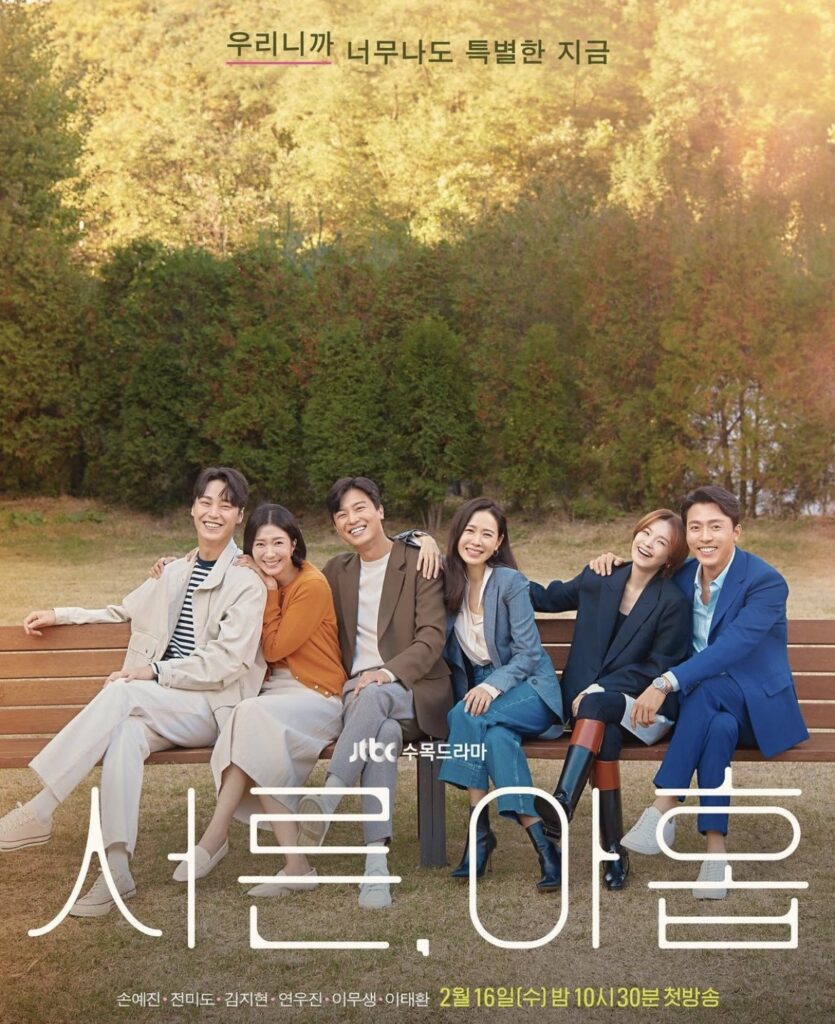 Crash Landing on You actress Son Ye jin, Hospital Playlist actress Jeon Mi do and Kim Ji hyun as high school best friends hail from drastically different backgrounds, first brought together by the seemingly perfect Cha Mi jo's (Son Ye jin) search for her birth mother.
Over time, they developed an unbreakable bond that permeates into each of their families. They stand with each other as they experience love, laughter and loss on the brink of turning 40. When one of them receives an unexpected diagnosis, the trio grapple with their remaining time together, hoping to grant each other's deepest wishes before parting ways.
The simple premise, paired with the authentic chemistry between the actresses, and not to mention the sentimental writing, elevates Thirty Nine into an outstandingly evocative lesson on friendship and family, chosen or otherwise.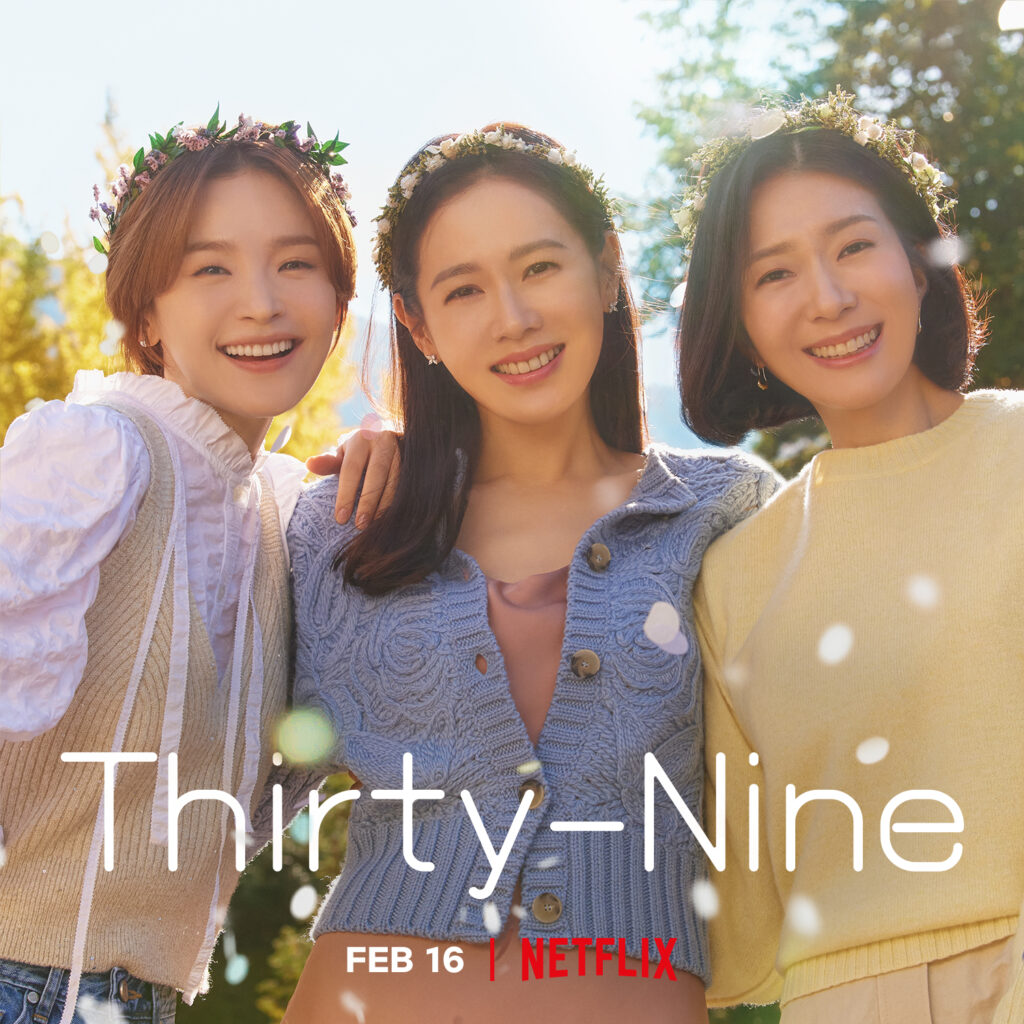 Starring: Son Ye jin, Jeon Mi do, Kim Ji hyun
Release: February 16 – March 31, 2022
Genre: Friendship, Romance, Life, Drama
No. of episodes: 12
5. Our Blues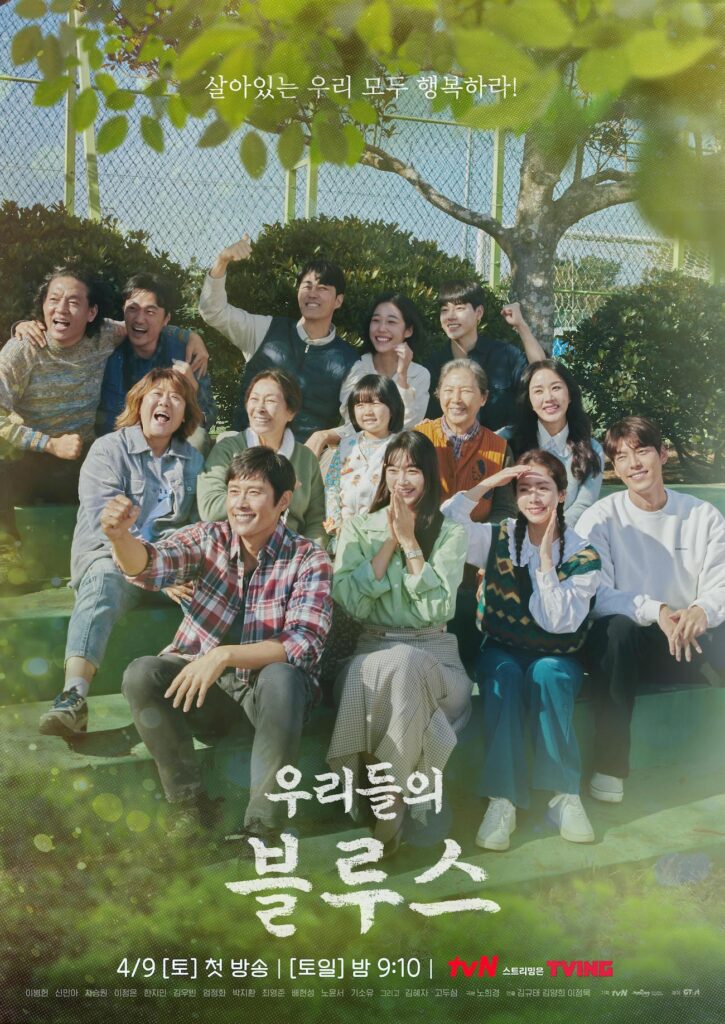 This Korean drama has a stunning cast which includes Lee Byung hun, Shin Min a, Cha Seung won, Lee Jung eun, Kim Woo bin, Han Ji min and many more. It was able to touch the hearts of many with its exposure of numerous significant social issues that are widespread not just in South Korea, but all around the world.
As its name suggests, this series is set against the azure seas of Jeju Island. Focusing on different 'blues' in life—loneliness, dissatisfaction, depression and more—and revolving around people standing at the end, climax or beginning of life, the dynamism of life is tinged on this idyllic vacation destination.
The stories of different families relate to the audience very well, as if it's saying 'you're not alone'. First loves might not last, friends are separated, life doesn't go as planned, but we are always left with the intrinsic realisation that they were meant to be. It's a definite must-watch for any age group!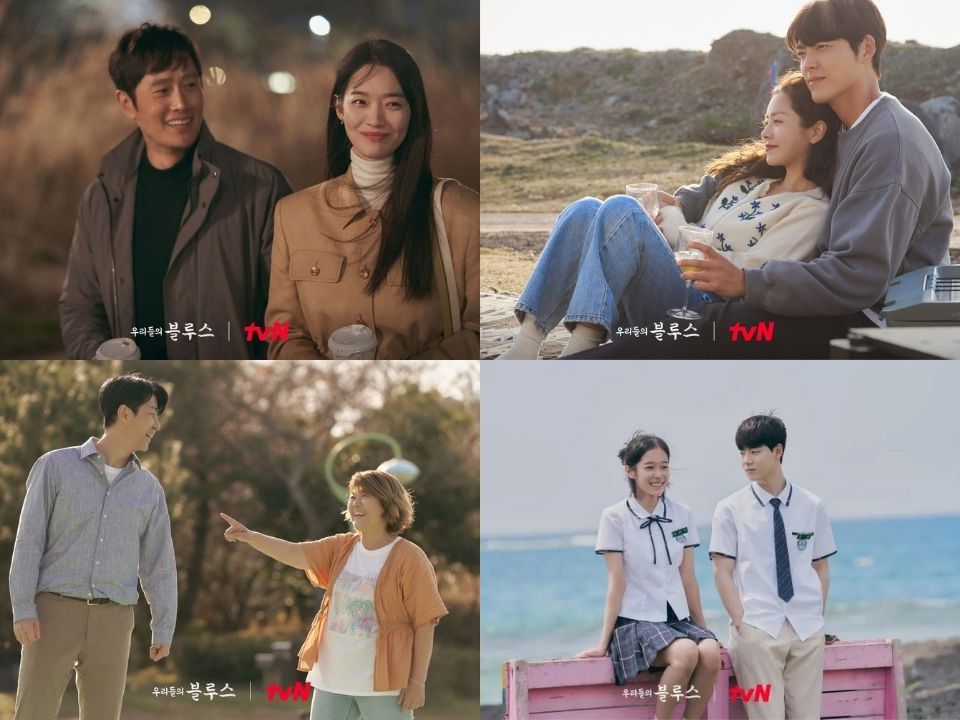 Starring: Lee Byung hun, Shin Min a, Cha Seung won, Lee Jung eun, Kim Woo bin, Han Ji min
Release: April 9 to June 12, 2022
Genre: Family, Life, Romance, Drama
No. of episodes: 20
Korean dramas released in 2022 so far were superb! With broadcasting schedules and our To-Watch List already stuffed with ongoing and upcoming Korean drama series, we are definitely looking forward to new ones!
Interested in dramas and movies? Read also Don't Miss Out on These 5 Promising New Local Movies!