Getting close to nature may be very good for the body and the mind. The tension in your life that is continuously clouding your head might be relieved by reestablishing a connection with nature.
12 Nature Retreats In Malaysia For A Refreshing Getaway
1. Sekeping Serendah (Selangor)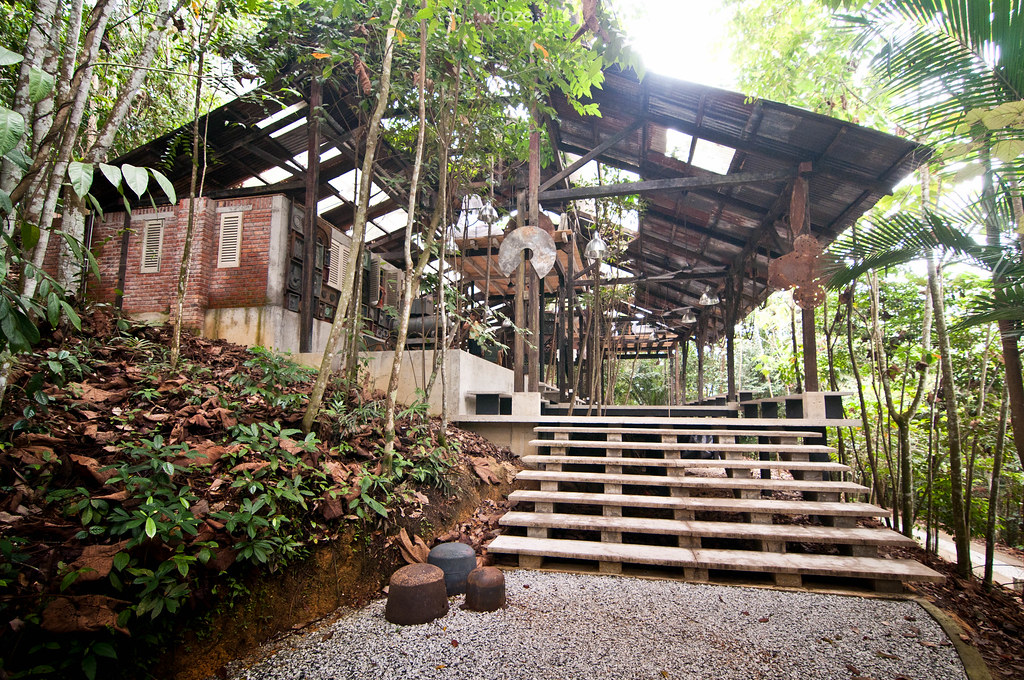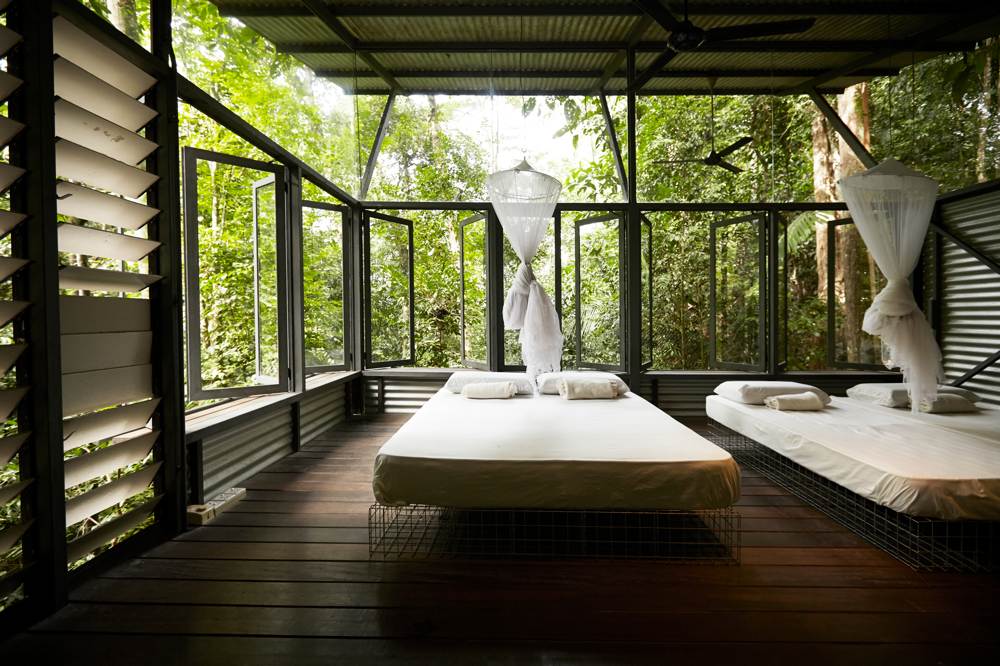 In Sekeping Serendah modern technology is absent, leaving just you, your companions, and the lovely nature and animals of the surrounds in a minimalist setting.
Moreover, be sure to capture as many images as you can of your gorgeous, industrial-themed home! Pick from a variety of rooms, from smaller units that can accommodate two people to bigger self-contained apartments that can accommodate up to ten people and come with a kitchen and BBQ amenities.
2. Daun Retreats (Selangor)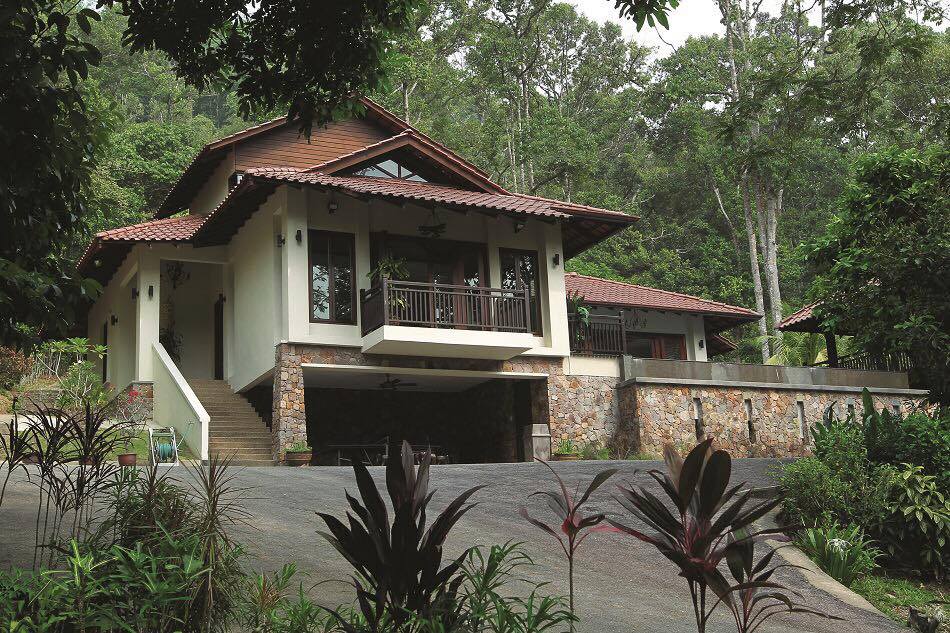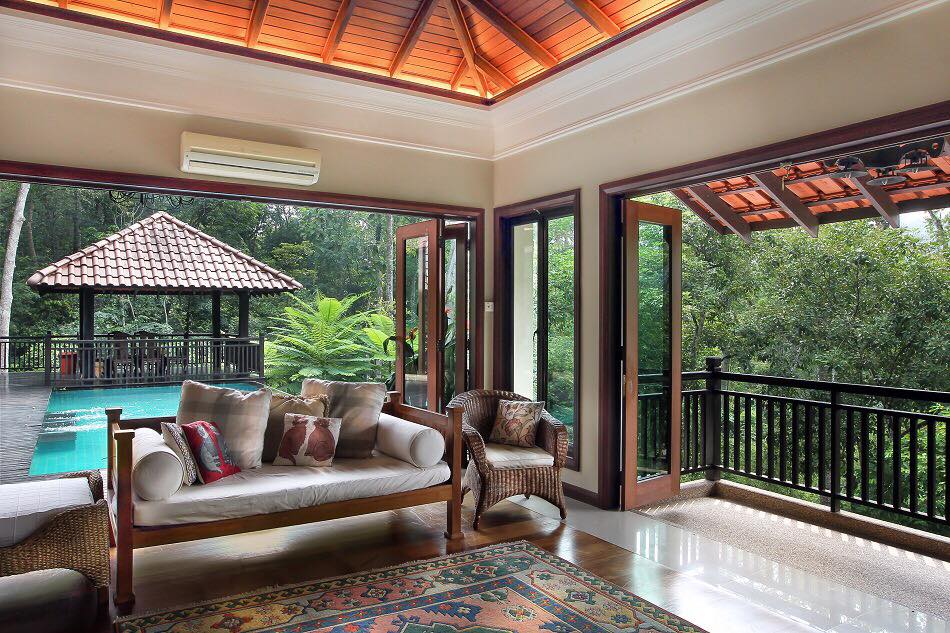 Daun Retreats tops the list of the best lavish wilderness nature retreat in Malaysia. This beautiful location, hidden amid Ulu Langat's hills, is designed to be the ideal weekend hideaway from the city.
The Gerimis Senja Villa, which can accommodate up to 15 people, the cosier Kasturi Cabin container, which can sleep up to 6, and the stately Norehan's House, which is ideal for bigger family gatherings, are the three accommodations available here.
3. The Shorea (Negeri Sembilan)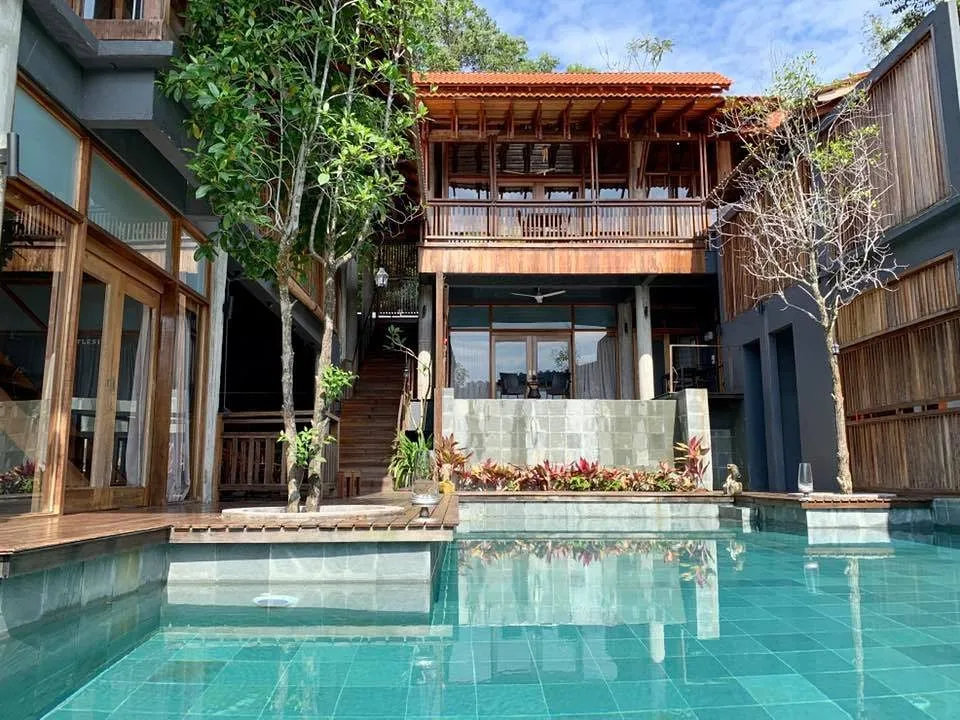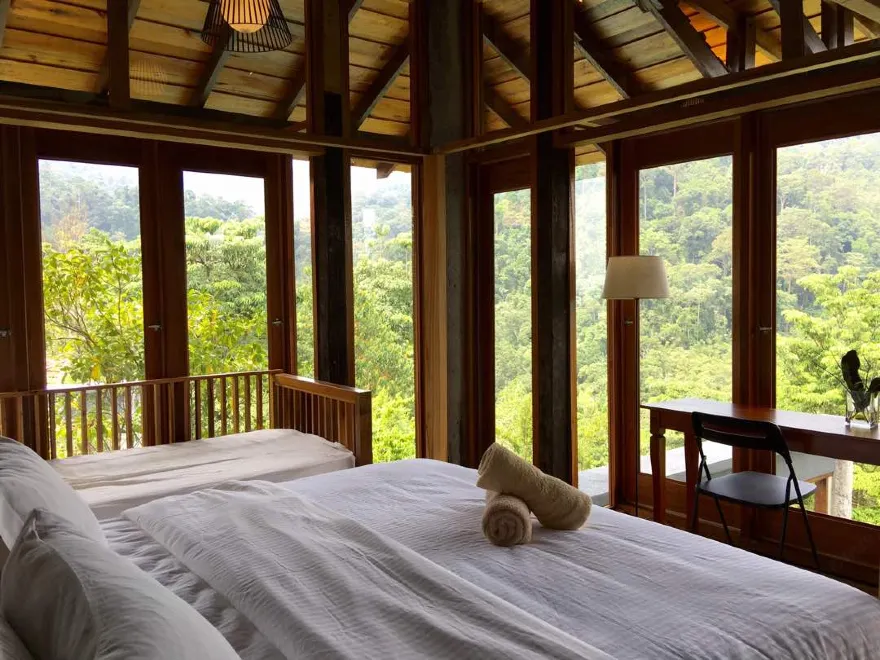 The Shorea is a tranquil retreat in Seremban, Negeri Sembilan that is home to a number of duplexes and villas with breathtaking hilltop views. Moreover, if you are visiting The Shorea do not miss to experience their new Floating Breakfast and the "farm-to-table" Minang Platter!
You will want to stay there forever due to the extremely beautiful buildings there! Enjoy stunning views of your own property and the lush greenery around you from the villa's private infinity pool and plunge pool, both of which are filled with seawater.
4. Time Capsule Retreat (Pahang)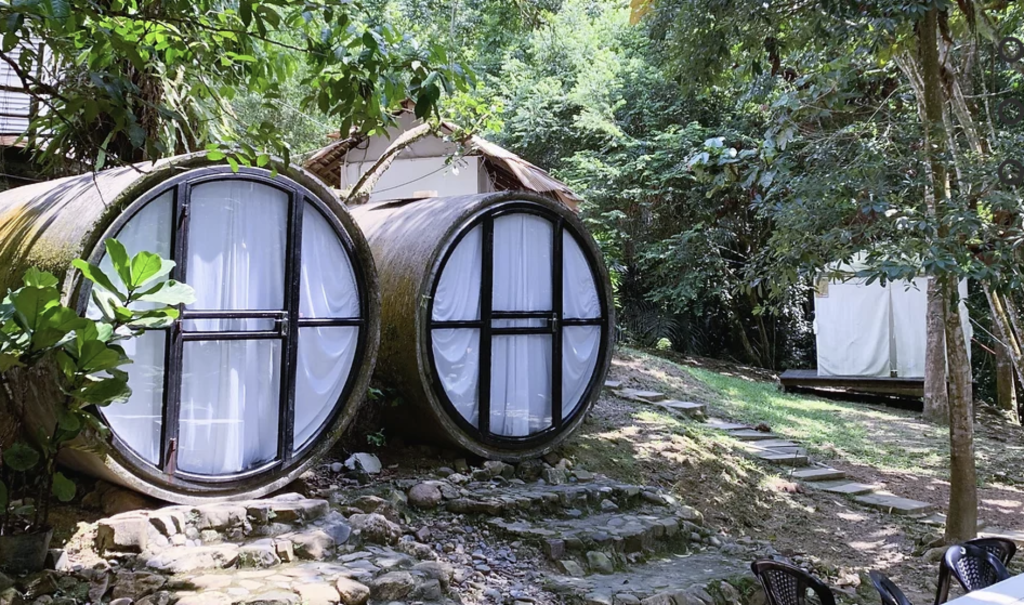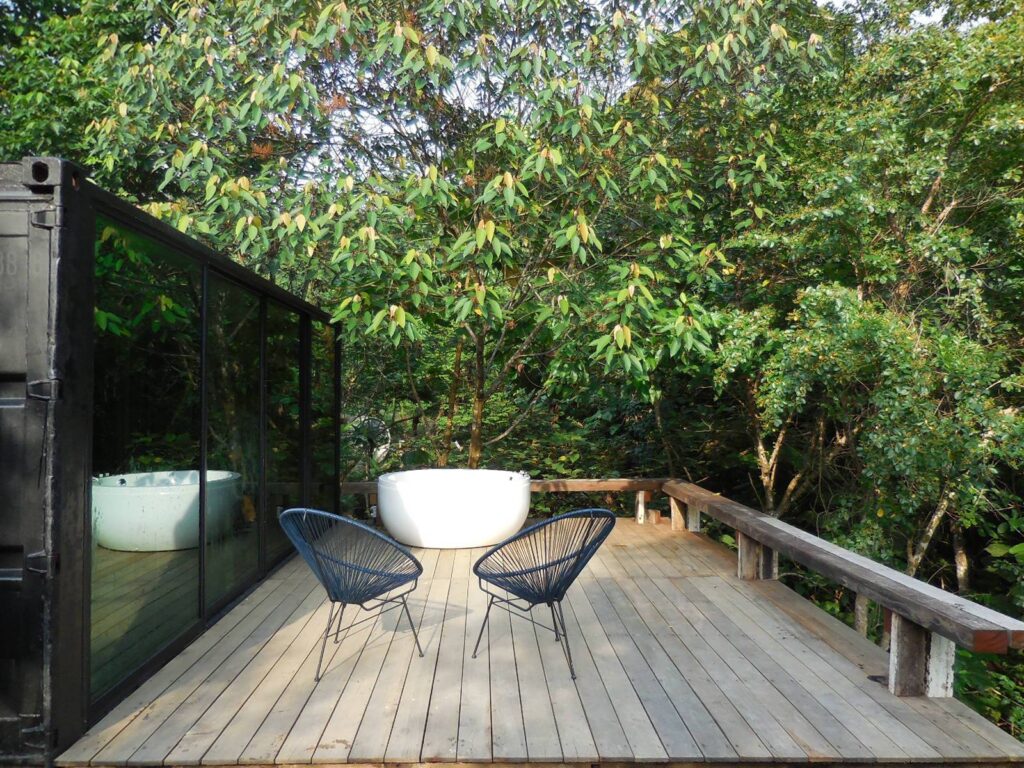 Time Capsule Retreat is the one for you if you prefer unusual lodgings! Visitors have the option to stay directly in the centre of lovely, lush woodlands at the Time Capsule Retreat. Spend the night in an unusual, nature-inspired lodging that resembles a capsule.
5. Mutiara Taman Negara (Pahang)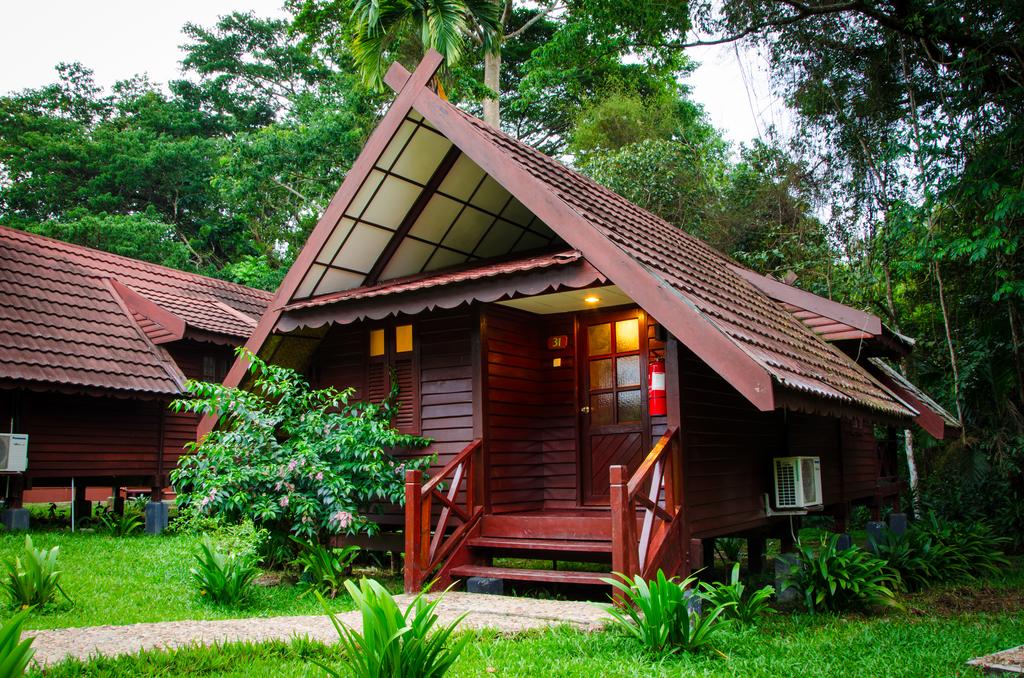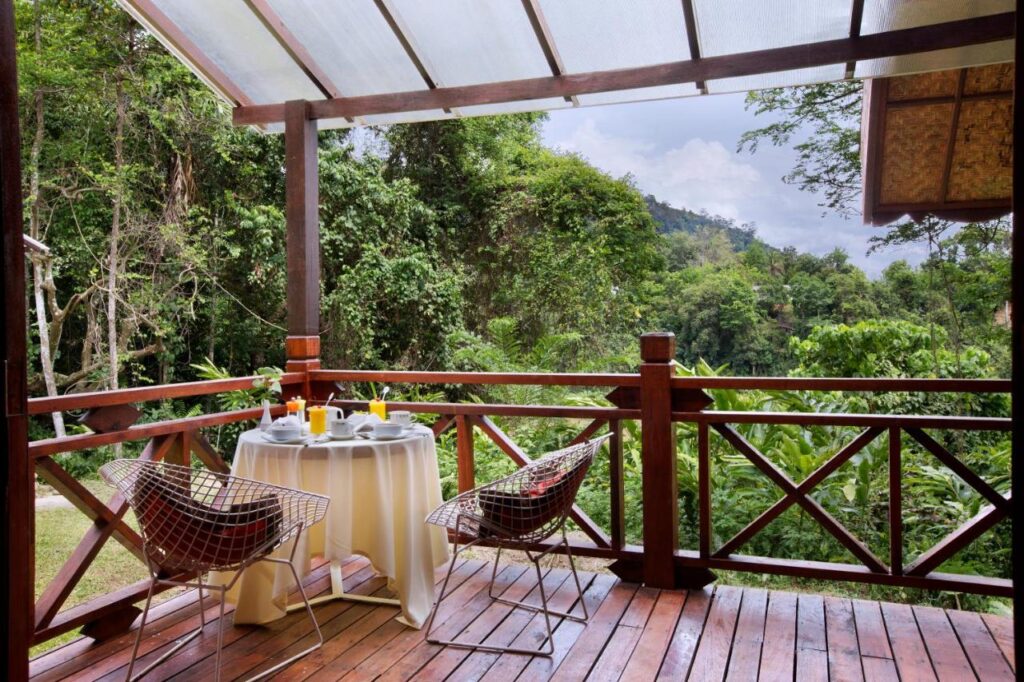 Long recognised as the biggest protected park in Peninsular Malaysia, Taman Negara allows animals to wander free and special care is taken to prevent them from being scared away from their natural environment.
Mutiara Taman Negara is a resort that promotes eco-tourism and employs biodegradable materials in both its exterior and interior lighting to conserve electricity.
6. Embun Luxury Villas (Pahang)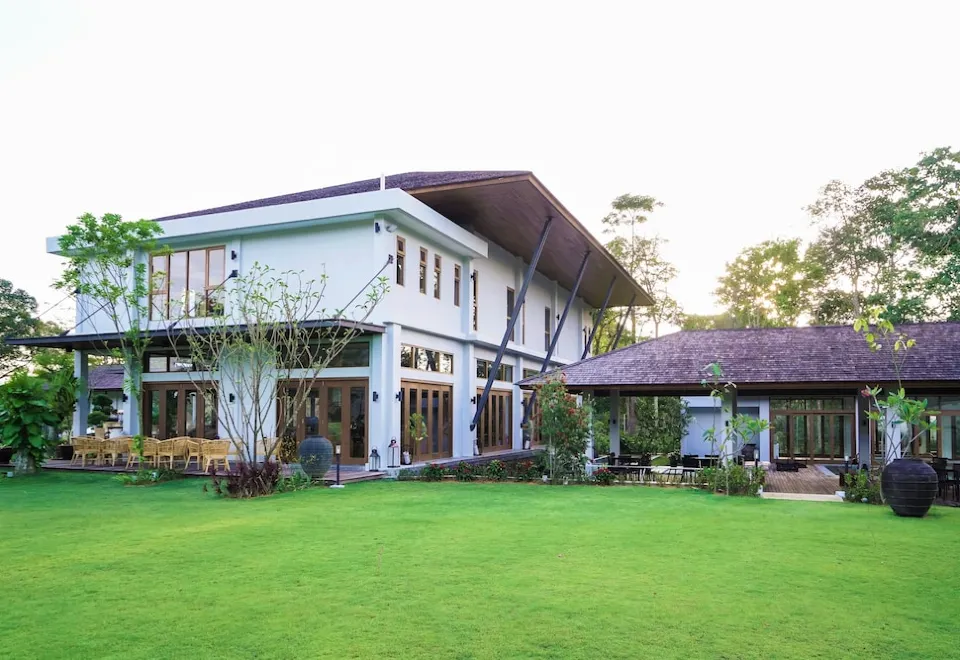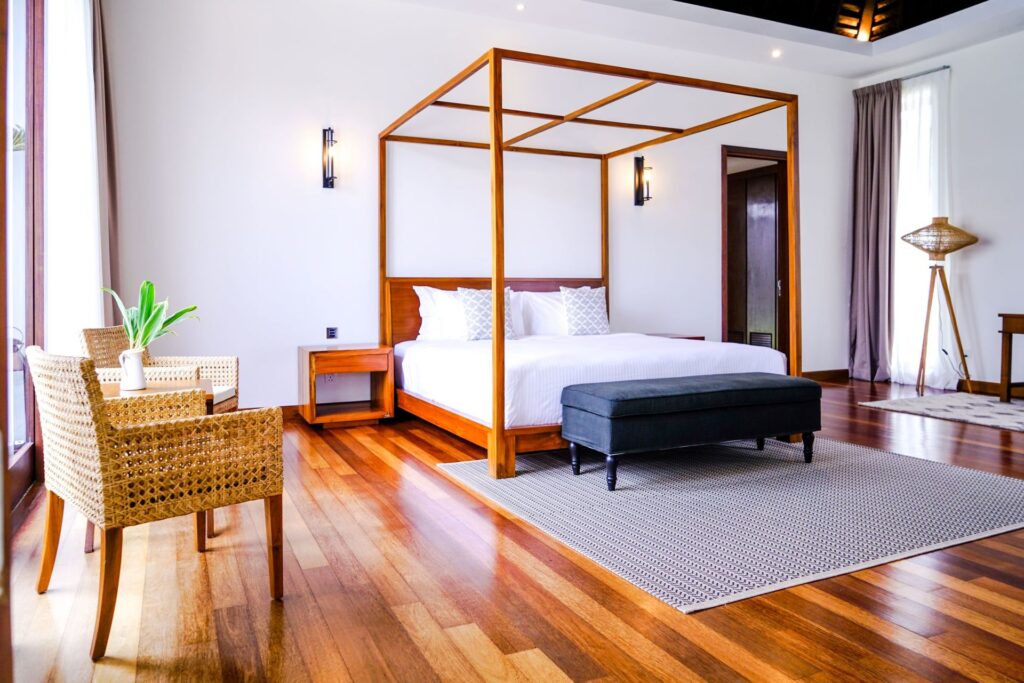 You may select your villa at Embun Luxury Villa based on whether you want to wake up looking at the jungle or the pool. In any case, you still get the best of both worlds when you leave your room! For this nature retreat in Malaysia we advise choosing the all-inclusive villa package, which includes delicious meals prepared by Café @ Embun.
Don't forget to participate in the many outdoor activities available, like fig farm tours, jungle treks, rafting, and more!
7. Al-Sakinah Resort (Pahang)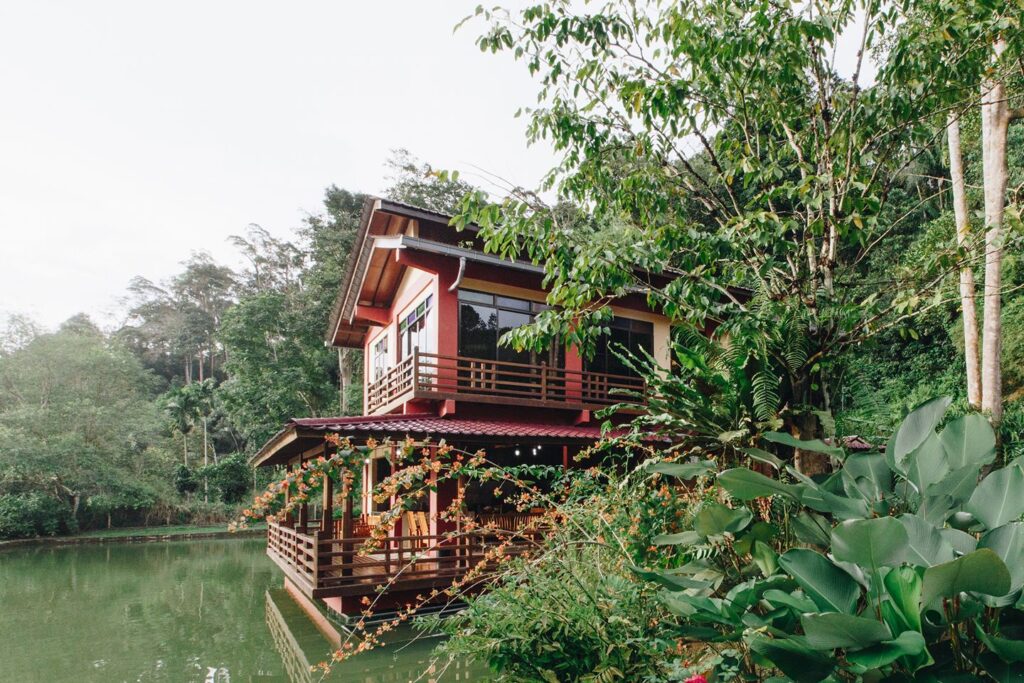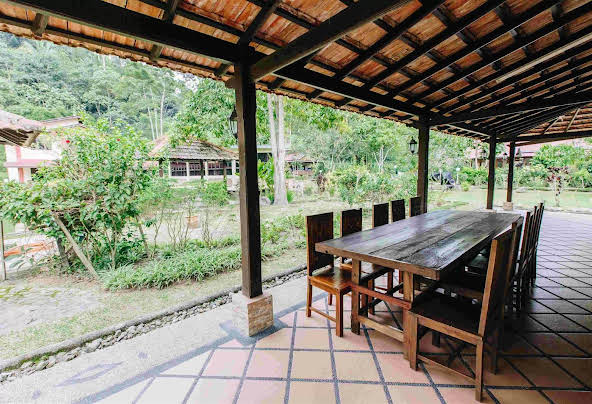 At Janda Baik, there are various ways to experience a tranquil natural getaway, and one of them entails staying at the Al-Sakinah Resort. There are several different accommodation classifications available, ranging from Garden Villa to Sakinah Studio, depending on the size of your group.
Each room has a private bathroom, comfy mattresses, and complementary Wi-Fi. Take a relaxing swim in the adjacent river or cook some chicken wings over the barbeque pit to make the most of your time in the great outdoors.
8. Bungaraya Island Resort (Sabah)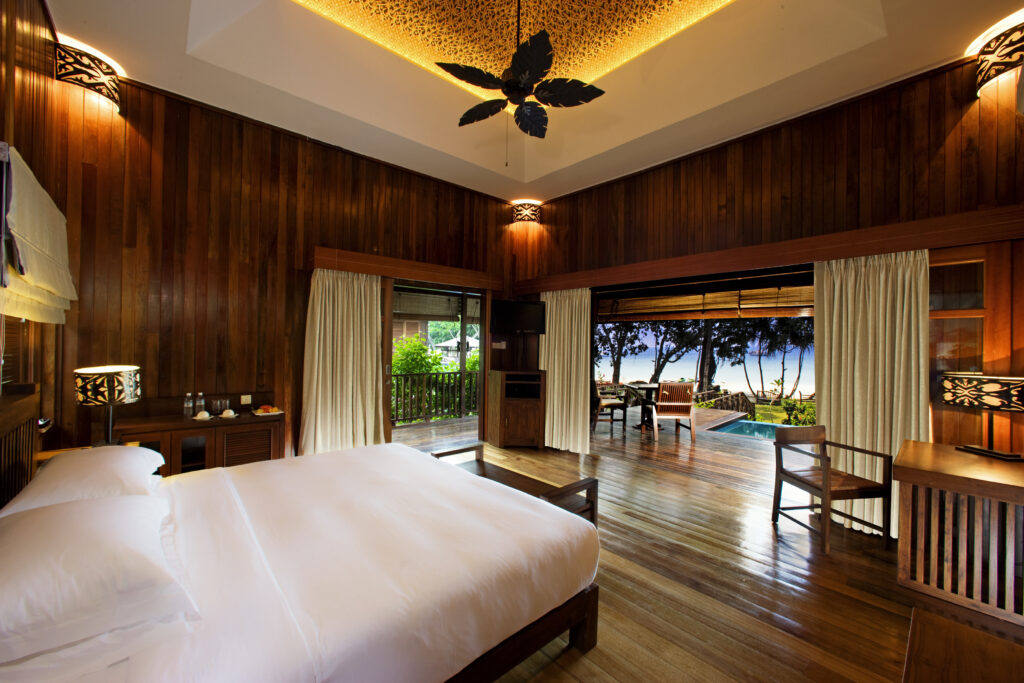 The Bungaraya Island Resort & Spa is a real favourite of both locals and visitors from abroad. Come experience a piece of paradise here. This nature retreat in Malaysia, which is surrounded by a magnificent rainforest, offers a magical and soothing ambiance that you and your significant other may thoroughly enjoy.
Choose the Plunge Pool Villa, one of 48 timber homes with a view of a lovely, white-sand beach, for the ideal getaway with your special someone. This 87 sqm villa overlooks the sea and features a private terrace in addition to the plunge pool.
9. Permai Rainforest Resort (Sarawak)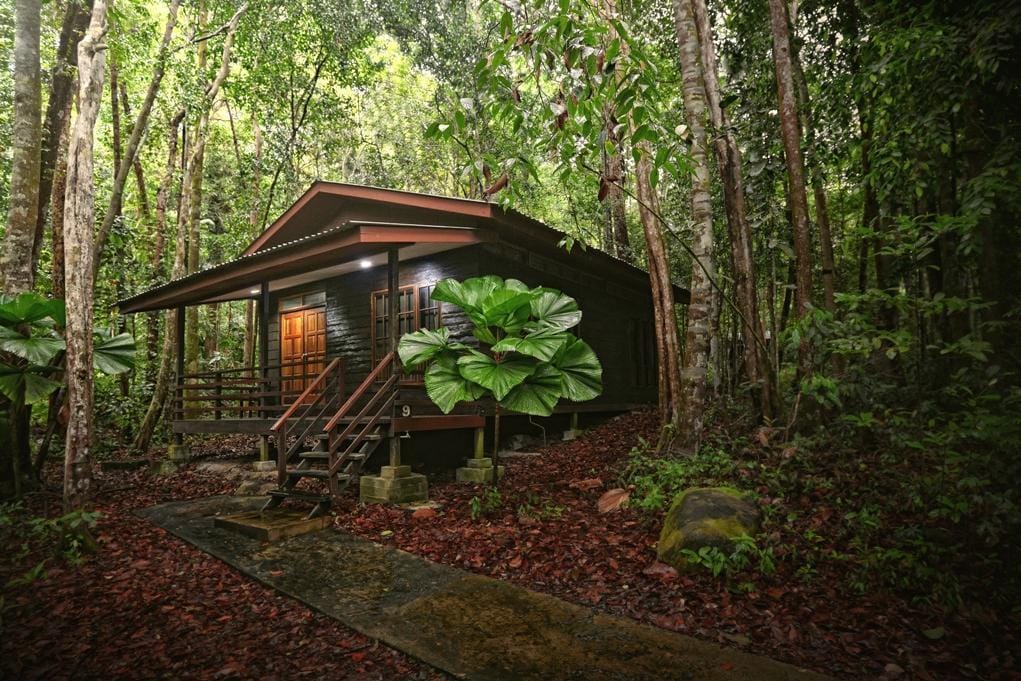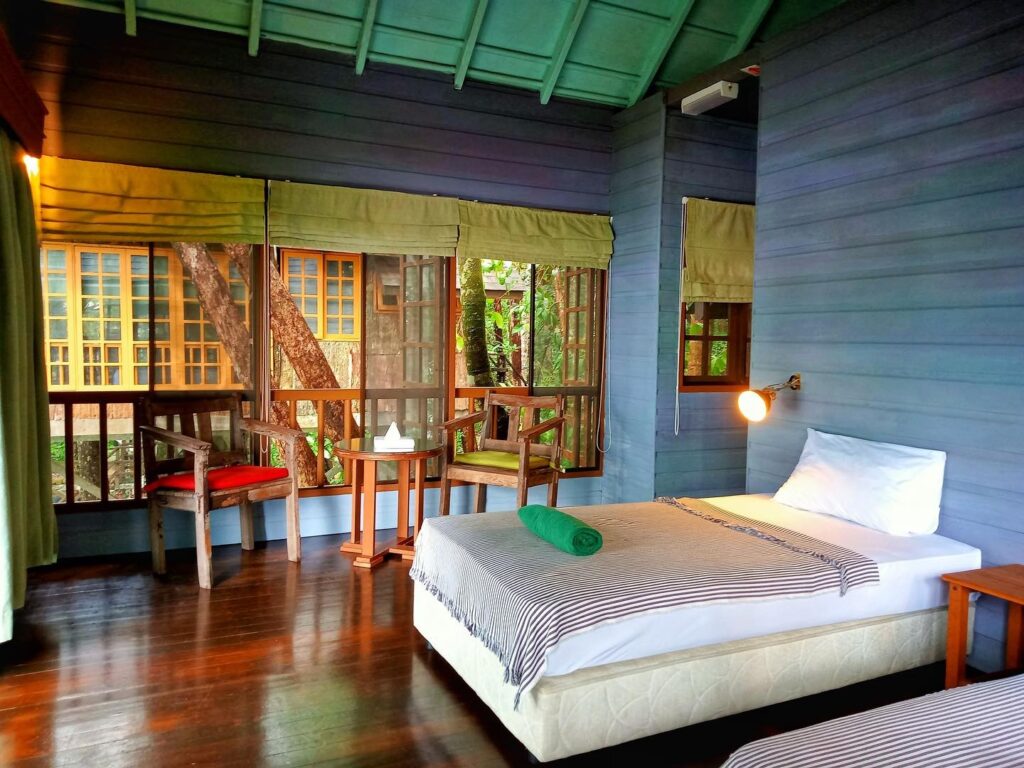 Ever wished you could live in a treehouse out in nature? Visit Permai Rainforest Resort, which is situated in the lovely Borneo Rainforest at the base of Mount Santubong.
With a firm commitment to conservation of nature, the resort has been thoughtfully constructed to have as little influence as possible on the surrounding ecosystem. The resort offers a range of lodging options, including cabins and villas that may accommodate groups in addition to the treehouse (built for 2).
Enjoy the numerous activities offered, such as wildlife viewing, nature hikes, and stand-up paddling, while experiencing the beauties of nature in a natural jungle.
10. Belum Rainforest Resort (Perak)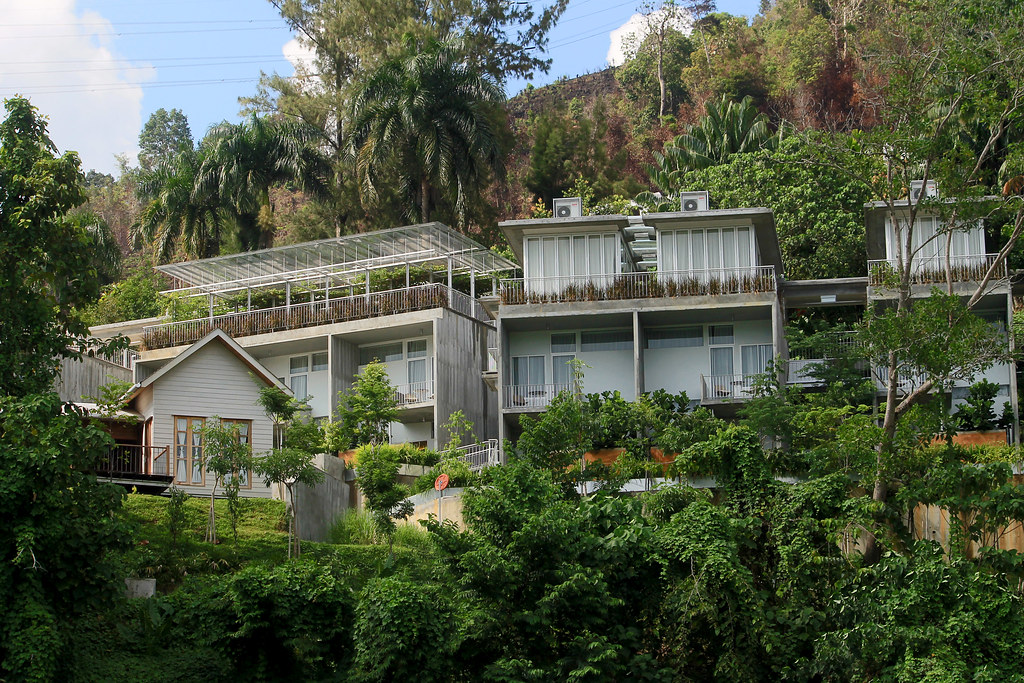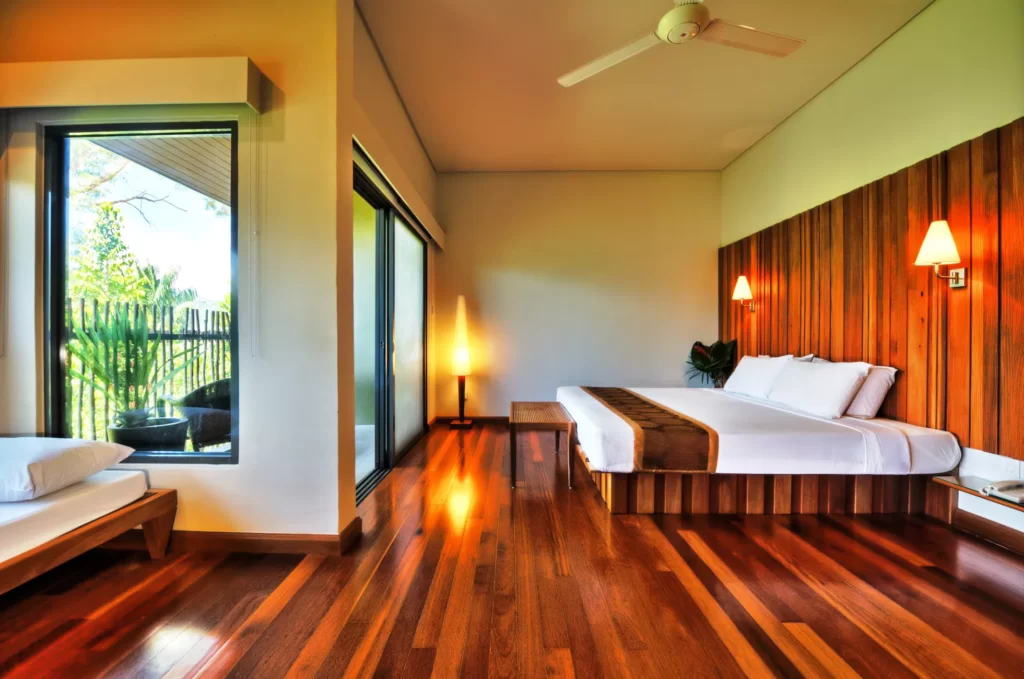 Belum Rainforest Resort, which is situated on an island in Tasik Belum, Perak, is a haven for those seeking a tranquil getaway devoid of all noise and air pollution and boasting a spectacular outlook!
Take advantage of the various activities they have to offer, such nature walks, night trekking, hornbill gazing, and even searching for the fabled rafflesia, if you want to learn more about what mother nature has to offer.
Moreover, if hiking isn't your thing, a day of canoeing and kayaking is waiting for you! Alternatively you can try your hand at fishing or just lounge around in the pool to simply unwind.
11. The Banjaran Hot Springs Retreat (Perak)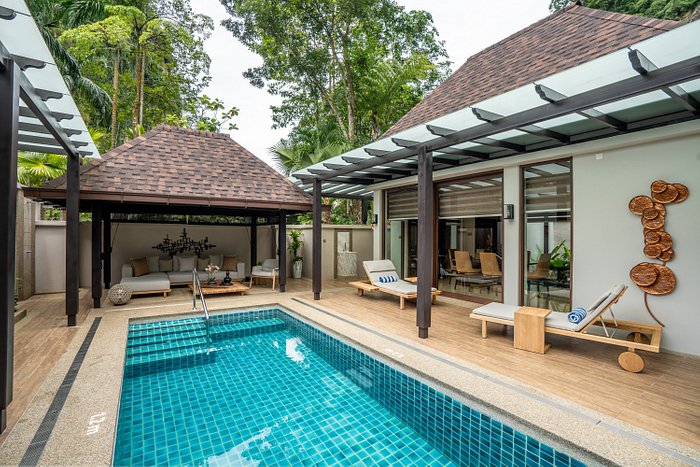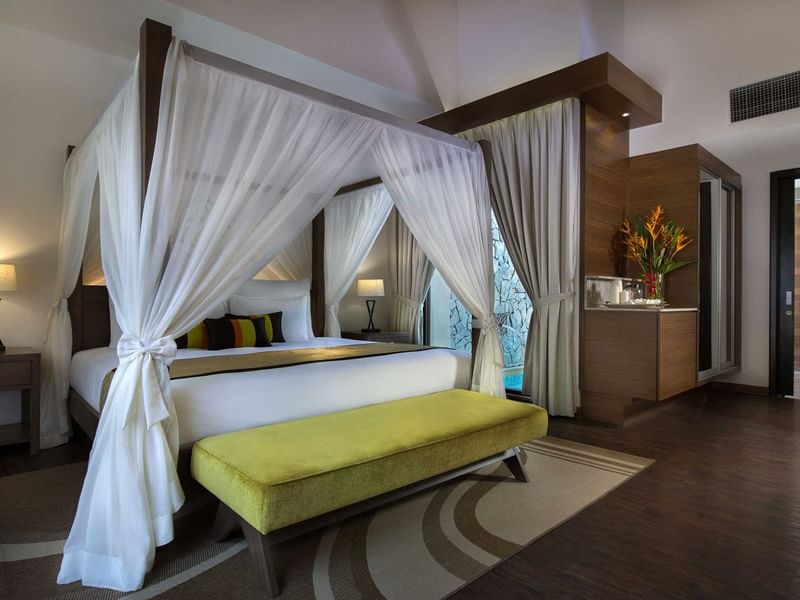 The Banjaran Hot Springs Retreat is a supremely lavish hideaway nature retreat in Malaysia that will envelop you in breathtaking limestone scenery, natural hot springs, and the opportunity to explore natural crystal caverns and underground restaurants for a genuinely "natural" experience.
You've guaranteed a quiet and private getaway surrounded by breathtaking views, hot springs, and other wellness-focused activities with stunning villas that are made for romantic stays.
12. Malihom Private Estates (Penang)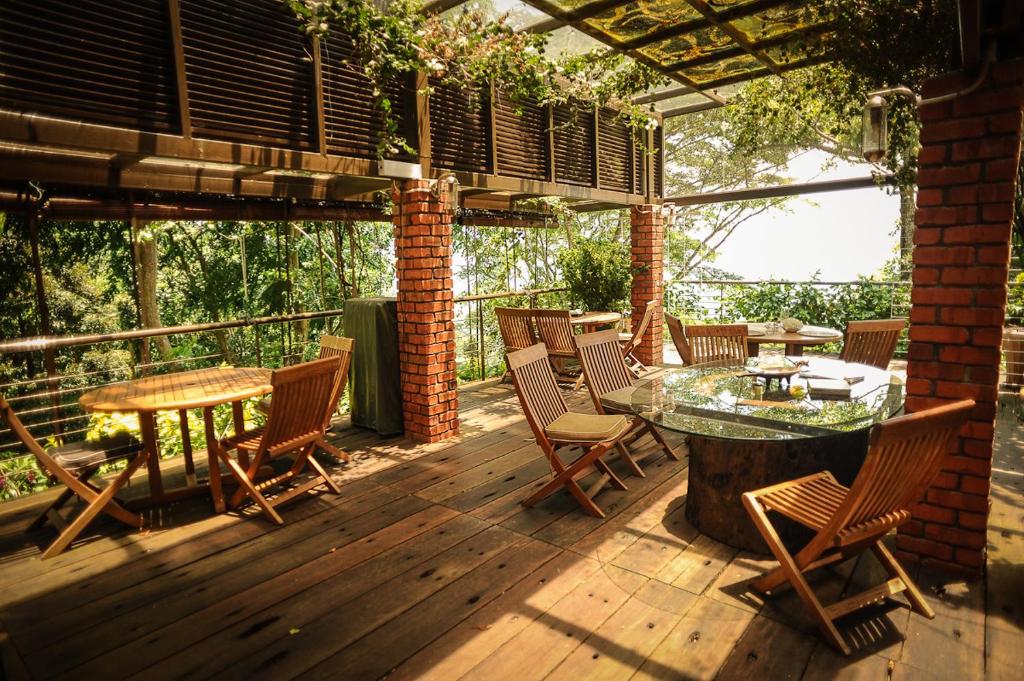 The breathtaking Malihom Private Estates has eight distinct barns available for rent. Each barn was previously a typical Thai rice barn that has been updated with contemporary conveniences while retaining much of its original beauty.
They are not only environmentally beneficial because they are constructed of reclaimed wood and building materials, but you will spend the entirety of your stay surrounded by nature!
Importantly, the estate also offers walking paths and hiking packages, as well as massages so that you may relax after a hard day's work.
Last but not the least, do visit all the eco-friendly nature retreat in Malaysia above that are just waiting for you to witness everything that mother nature has offered us. We also have amazing floating hotels in Malaysia. Look into Your Next Staycation: Floating Hotels In Malaysia In 2023 to book the best floating hotels for your next holiday!