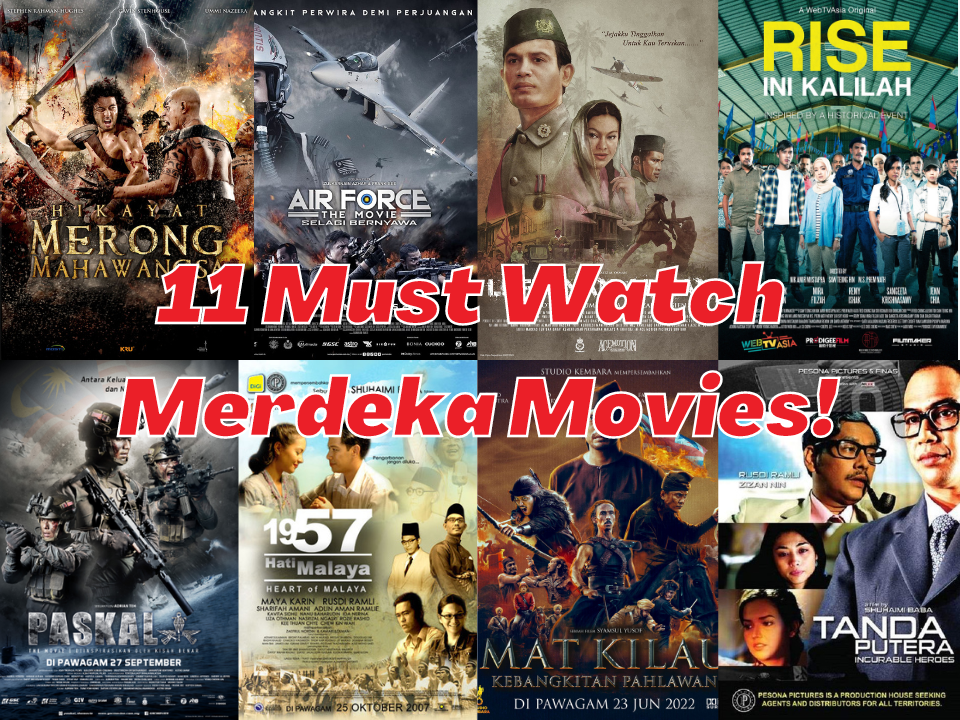 A nation that doesn't honour its past, has no future. Celebrating this year's 65th Independence Day, why don't we stay at home and watch these Malaysian Merdeka movies that can become the catalyst for nationalism!
11 Must Watch Merdeka Movies
1. Bukit Kepong (1981)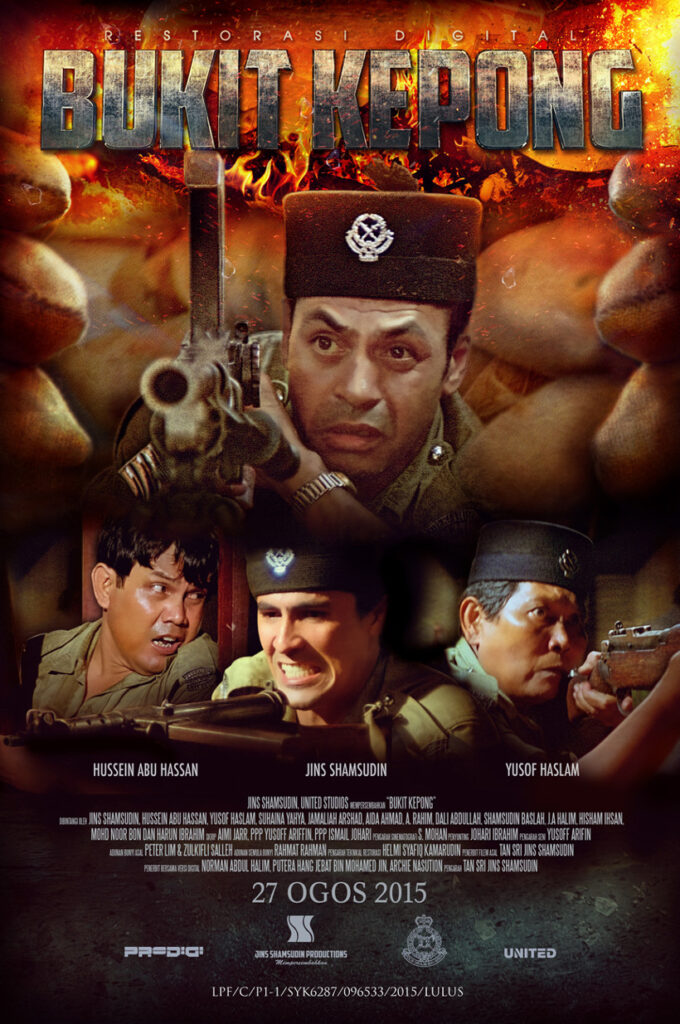 Bukit Kepong (1981) is an adaptation movie from the tragic Bukit Kepong incident where an armed encounter took place on 23 February 1950, between the Federation of Malaya Police and gunmen of Malayan Communist Party during the Malayan Emergency.
It shows the Communist Terrorist assault on their police station a Bukit Kepong, Muar, Johor, of then Malaya. From this movie, we can witness our people's fight in protecting each other, at the same time the country's peace.
2. Leftenan Adnan (2000)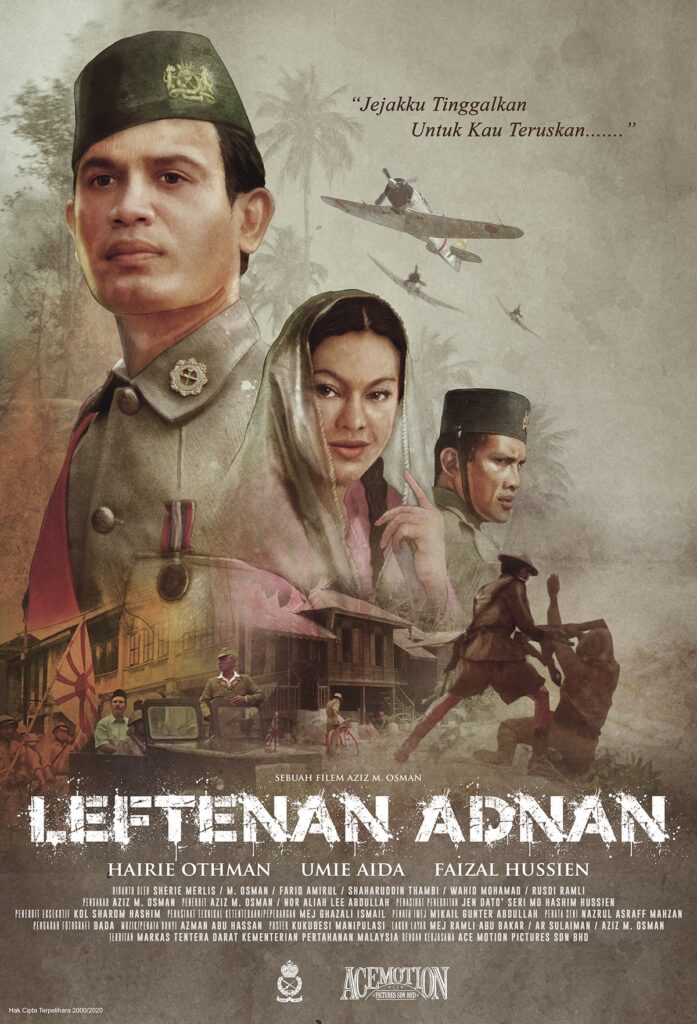 Leftenan Adnan (2000) is about a Malaysian soldier, Lt. Adnan, who gave his life in defending Malaya from the Japanese invasion during World War II. It is highlighted as an example of the patriotic spirit that we should have.
Lt. Adnan was a courageous individual who was willing to give everything, including his life, for the people and nation. Watching this movie can make us realise how hard the eldests fight for us now to enjoy freedom.
3. Embun (2002)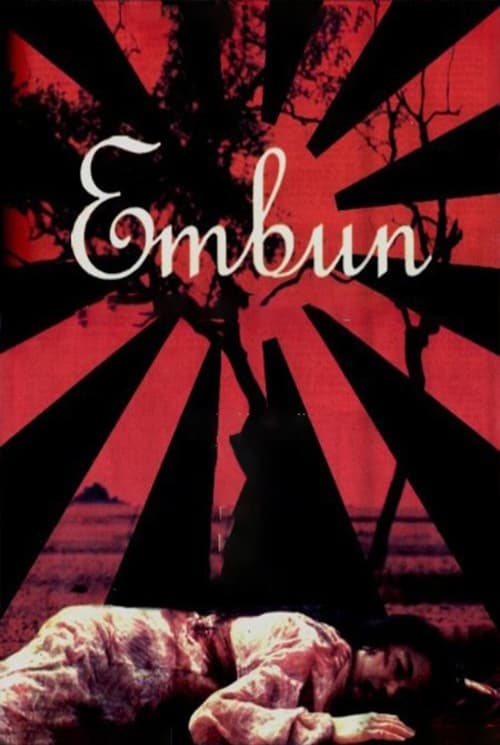 Set during Japanese occupation in the 1940s, Embun (2002) is about a girl, Embun, who's thrown into the forefront of the struggle against the Japanese. Her freedom-fighter brother, Bayu, and father are detained by them. As she is also held captive.
During that time, she is attracted to a Japanese army public relation man, Koishi, who's also struggling to find his long-lost real father in Malaya. Being in love with each other has caused worry to the Japanese authorities and led to both of them being punished and executed.
4. Tanda Putera (2013)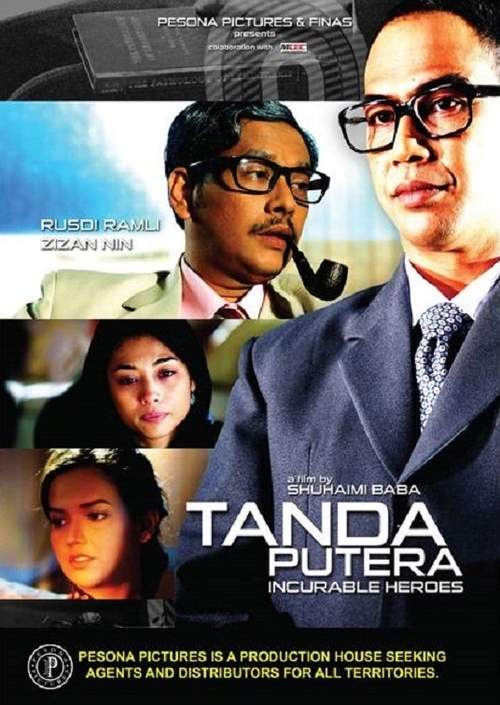 Tanda Putera (2013) is focusing on Malaysia's second Prime Minister, Tun Abdul Razak and his deputy, Tun Dr Ismail's special bond of friendship. It's about their sacrifice in concealing and setting aside their own health to really concentrate on Malaysia's recovery, after the dreadful 13th May 1969 tragedy.
This film is based on true events that happened during Tun Abdul Razak's reign, until the moment he passed away due to his health condition.
5. 1957: Hati Malaya (2007)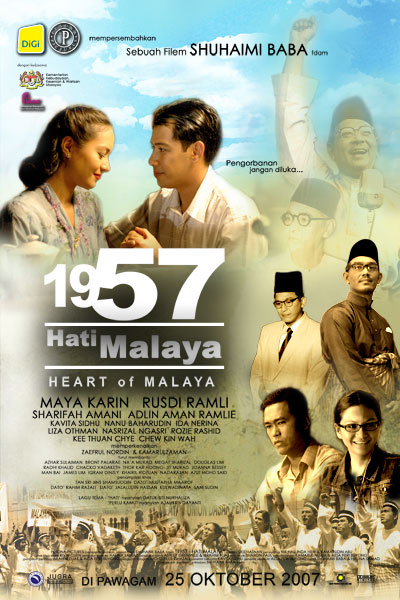 Four young Malaysians, Salmi, Razak, Ani and Angee have been assigned to do a picture book of "1957". While two of them grudgingly carry out the request made by the publisher, Zahari, one of them takes on the role enthusiastically. Along the way, they find themselves immersed in "1957".
1957: Hati Malaya (2007) unfolds the true depictions of what happened pre, during, and post Merdeka, but focuses more on pre-Merdeka days.
6. Hikayat Merong Mahawangsa (2011)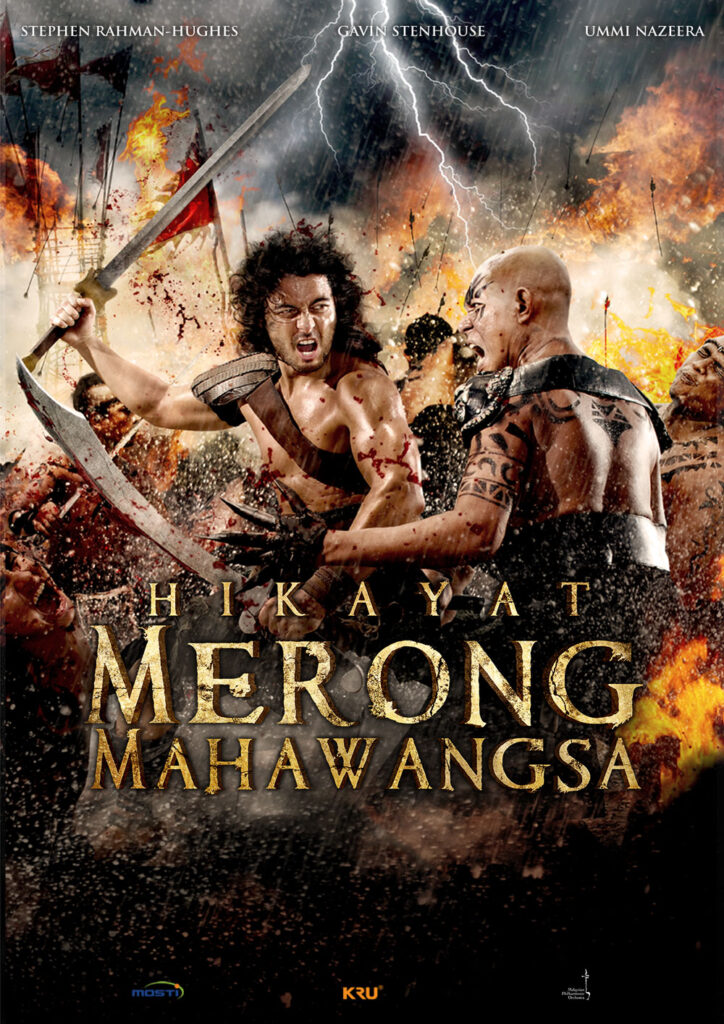 Hikayat Merong Mahawangsa (2011) (or internationally known as The Malay Chronicles: Bloodlines) is an adventure feature film set against the backdrop of ancient Malay, Roman and Chinese civilizations. It tells the tale of the journey of Merong Mahawangsa escorting a Roman prince to wed a beautiful Chinese princess during the 2nd century.
Know more about our historical tales with this film!
7. Ola Bola (2016)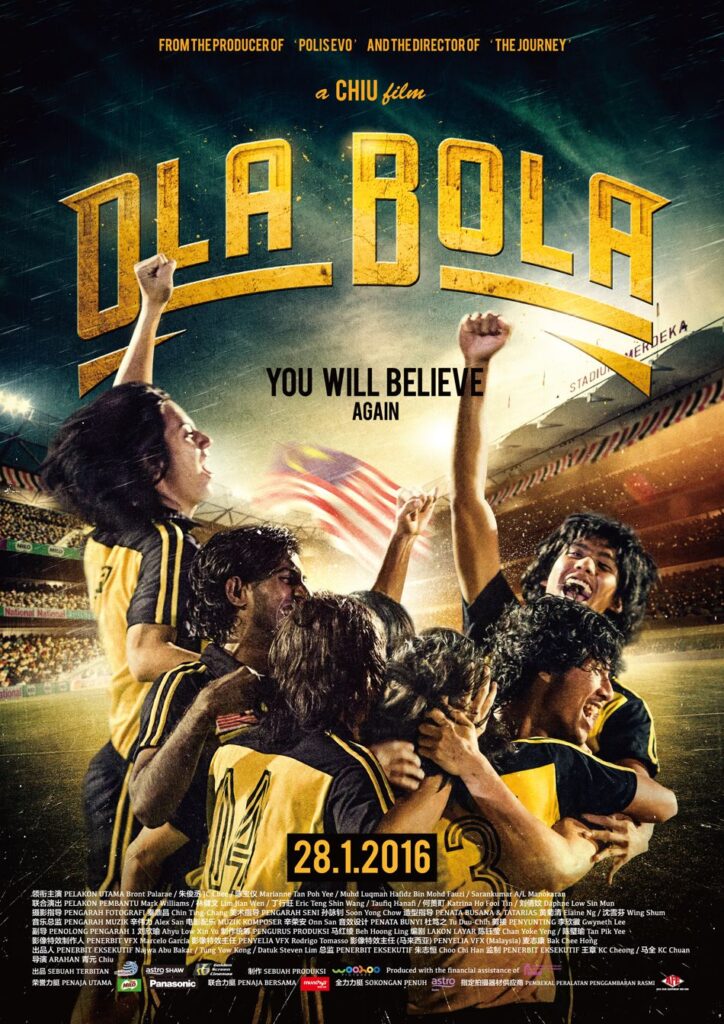 Sports can definitely unite us! Set in the 1980s, Ola Bola (2016) is an motivating fictional tale about an unlikely multicultural footballers who have to overcome their disagreements and personal struggles for a chance at international success.
Inspired by true events, this film is a celebration of the glorious days when the entire nation stood as one behind their triumphant national team. The main reason why this movie should be in our Merdeka Movies list!
8. Paskal (2018)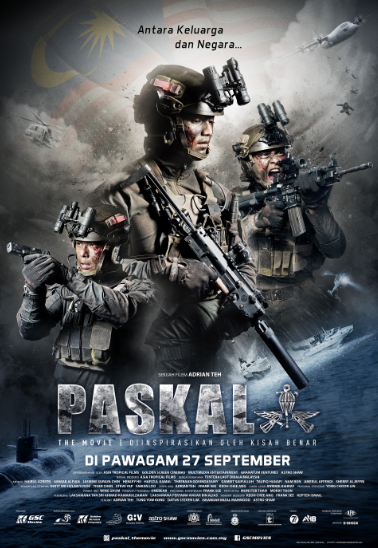 Celebrating our elite Royal Malaysian Navy (Tentera Laut Diraja Malaysia) team, this movie follows the true events of PASKAL's Lieutenant Commander Arman Anwar and his team's mission to rescue a tanker, MV Bunga Laurel, that was hijacked by Somalian Pirates in 2011.
Paskal (2018) depicts the real struggle of Lieutenant Commander Arman Anwar professionally as a lieutenant, and also personally as a son, which most of us can relate to.
9. Rise: Ini Kalilah (2018)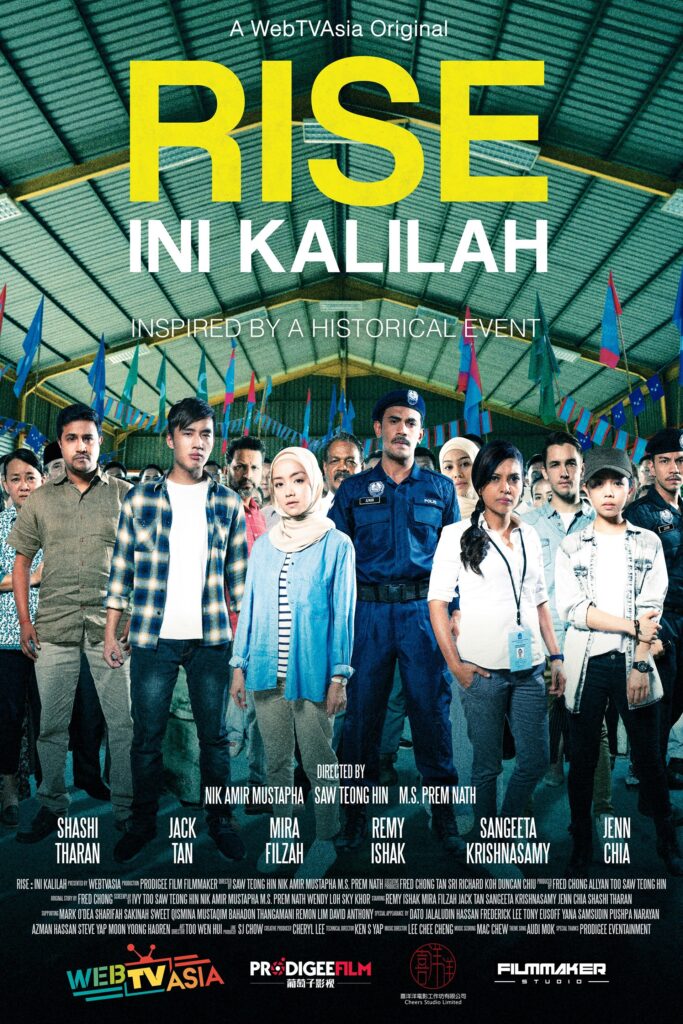 Inspired by Malaysia's 14th General Election (GE14), Rise: Ini Kalilah (2018) trails six individuals and the obstacles they face in the days leading up to the historic event. The slogan 'Ini Kalilah' in the title of this film was originally used by Malaysians during the GE14 to bring down at that time the current government, and elected a new one.
Since most of us witnessed the event, this film will show you six points of view that may hit us differently and personally. A solid proof to include this movie in our Merdeka movies list!
10. Mat Kilau (2022)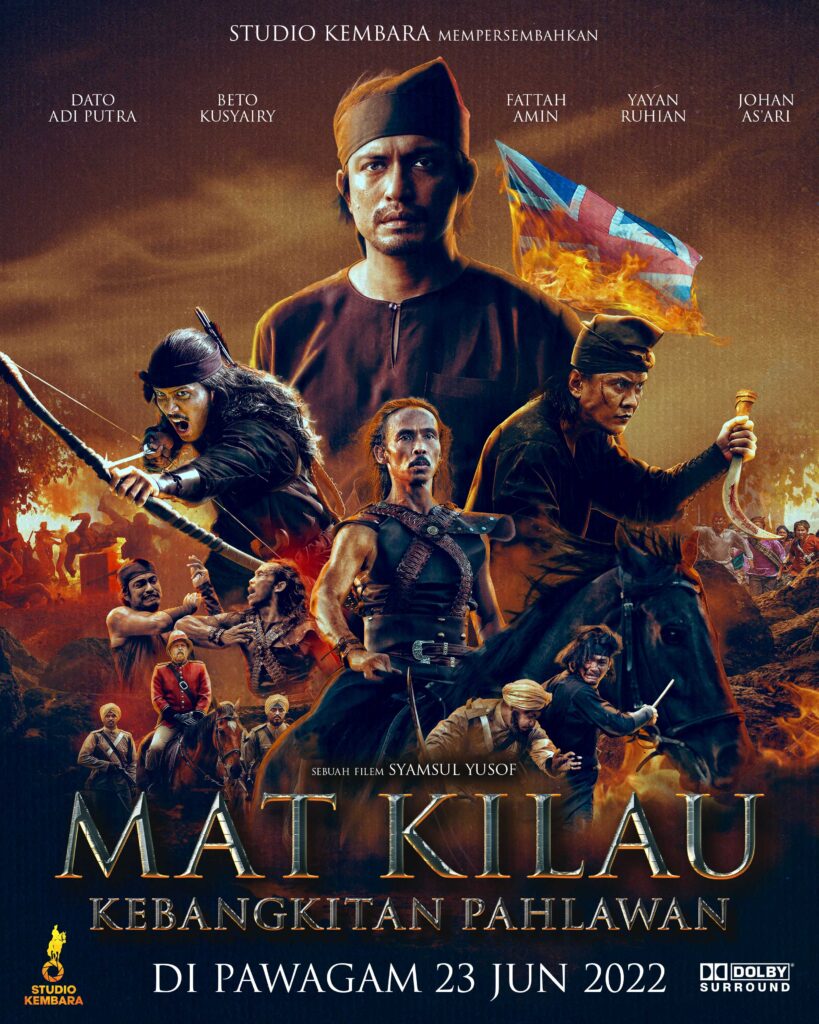 Mat Kilau (2022) as the title, is about the crusade of Mat Kilau, a very prominent historical figure known for his freedom fighting against the British in Pahang, Malaysia. This film covers the struggles of the locals during the British colonial period which became the ground of the movement.
It helps in giving a bigger picture of the situation and catches people's attention to explore deeper within the warriors' perspective, at the same time become Malaysia's catalyst in the rise of patriotic and nationalistic values.
11. Air Force: Selagi Bernyawa (2022)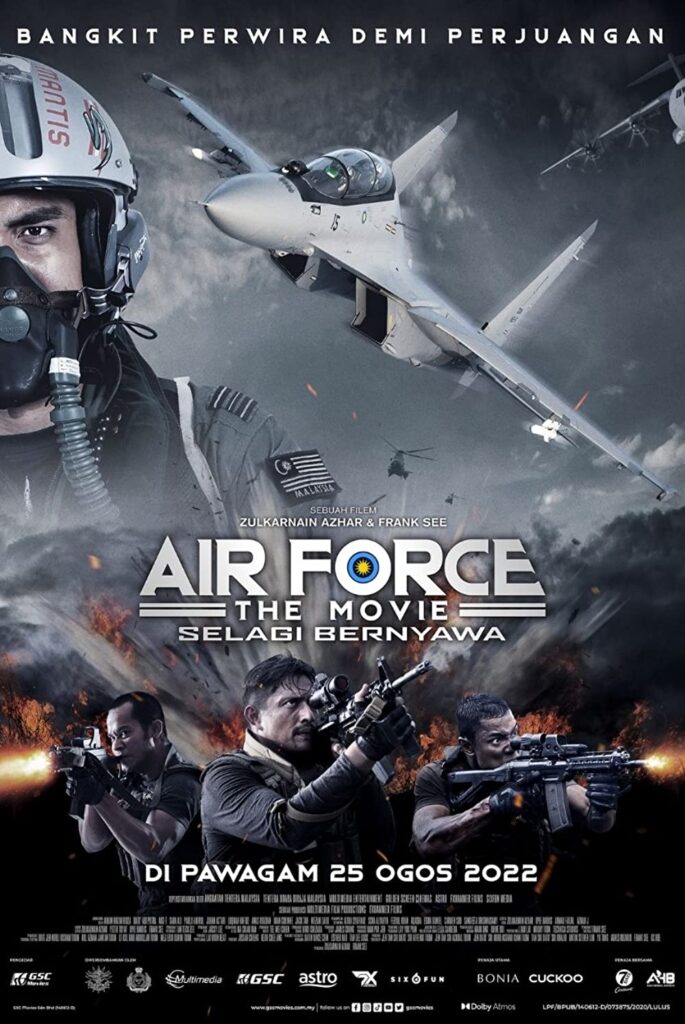 The movie follows the story of a PASKAU team led by Captain Adib and his mentor, Major Adnan, tasked with protecting humanitarians serving in war torn country, Namburi. On their return home, their plane gets unexpectedly shot down by local militants. Nine of the passengers managed to make their jump before the plane crashed. Back in Malaysia, upon discovery of the news, the air force makes preparations for rescue.
Air Force: Selagi Bernyawa (2022) raises the nationalism in Malaysians to understand the struggles of our PASKAU team, who fights as long as they're alive to make sure we all live in peace.
As a Malaysian, we need to understand the history of our country and warriors to obtain a better insight of what is the meaning of 'Merdeka' to us. Looking into the history through the movies in our Merdeka movies list, will make us more ready and steady for the future.
For the films listed here, you can watch them via streaming services namely Netflix, Hulu, Disney Plus, etc., except Mat Kilau (2022) and Air Force: Selagi Bernyawa (2022). Since these two movies are still on cinema, go support local films by running fast to your nearest cinema now!