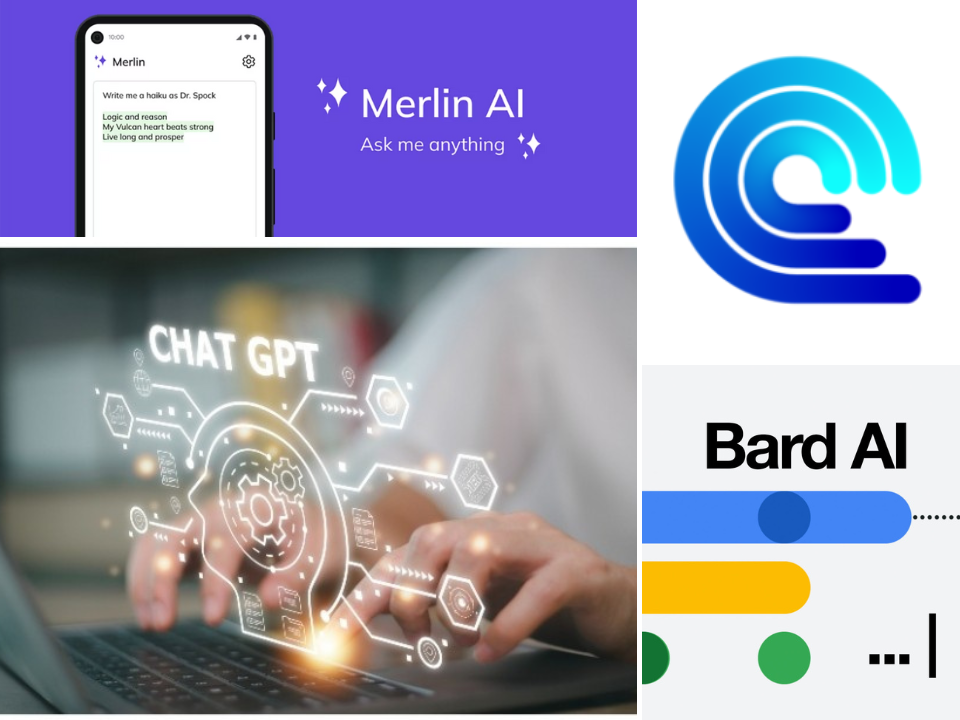 ChatGPT is an AI assistant that help internet users to plan an event, generate stories, write a summary of a research or even plan your travel itinerary. This impressive AI unknowingly has made life easier.
If you find ChatGPT outdated or overloaded with users that sometimes it would crash, here are some alternatives that you can try in 2023.
10 ChatGPT Alternatives You Can Try In 2023
1. Google Bard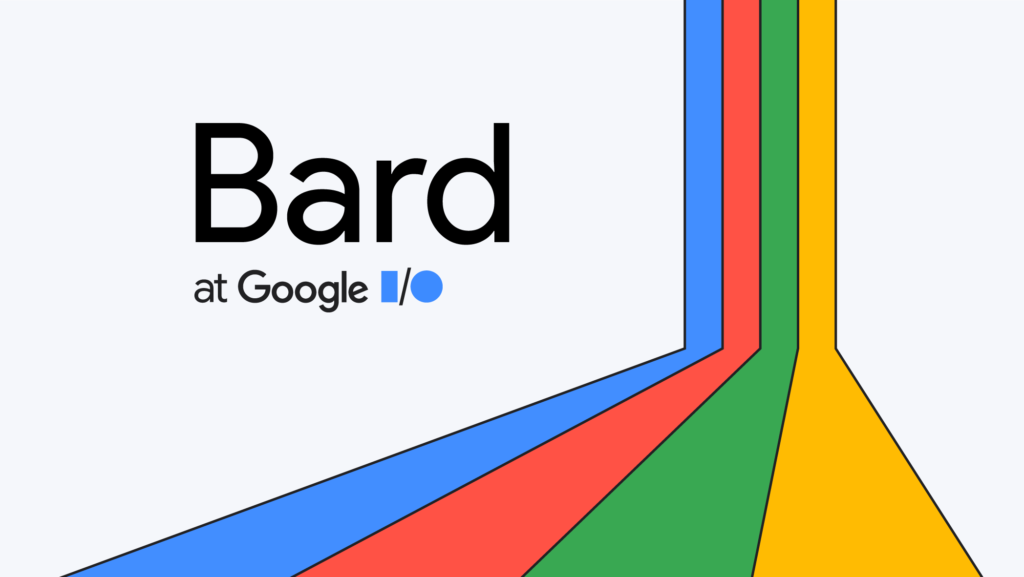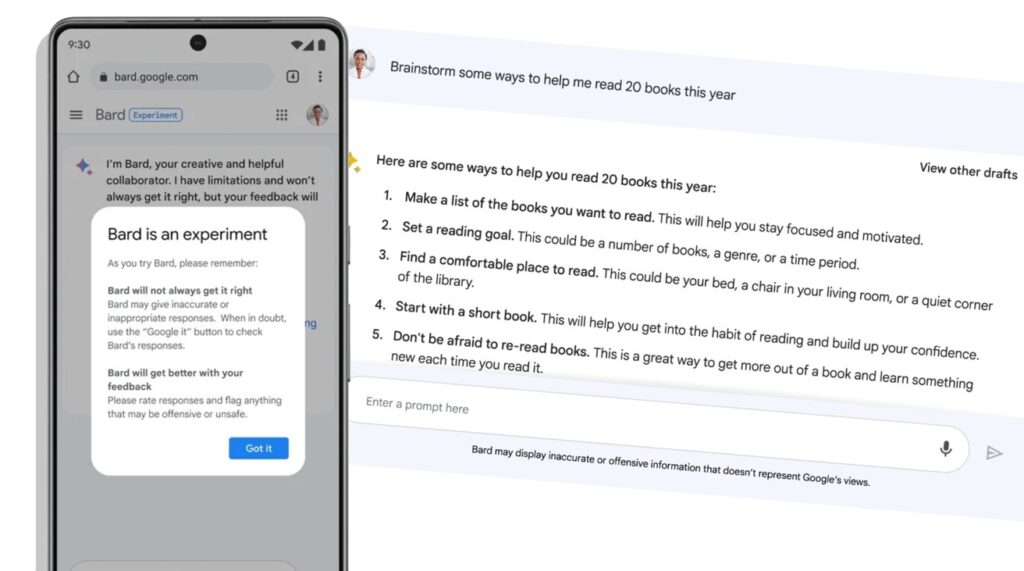 Images via The Keyword & Apple Insider
Bard is developed by Google that uses NLP and machine learning in generating real-time responses. This clean and sleek design of AI that features tools that you might not find in ChatGPT. This include ability to edit prior questions.
With Bard, you can generate text, translate between languages and produce a creative content in immediate response. Best part of all, it's free. To know more features or have a quick try, Meet Bard here!
2. SciSpace CoPilot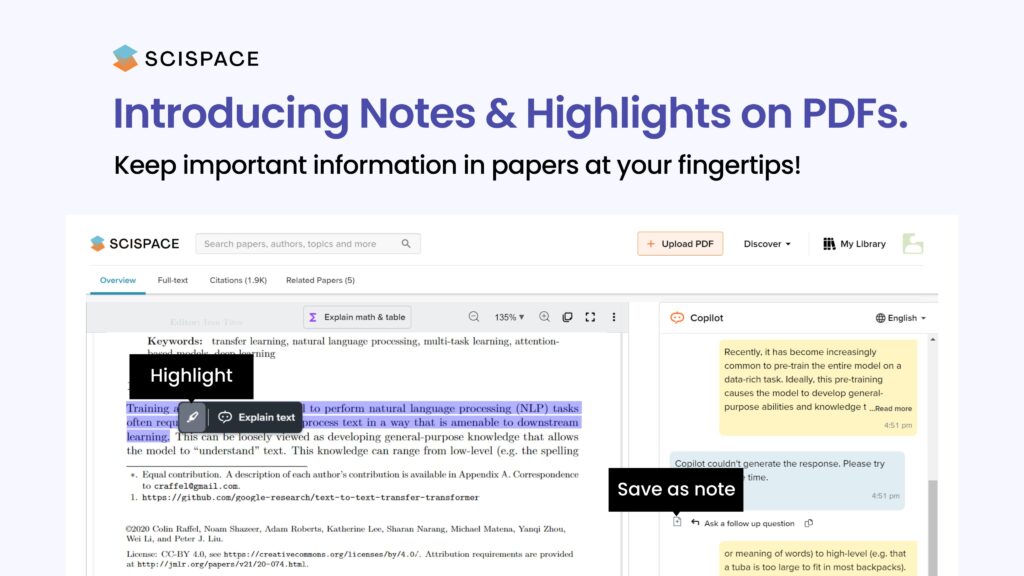 Image via @scispace_
SciSpace CoPilot uses OpenAI Codex similar to ChatGpt. It can understand a question and analyse key elements to provide users with accurate feedbacks in a short time. On top of that, this AI can developed code that might fit the context that you are searching. For more information on SciSpace CoPilot, click here.
This beginner and advanced friendly chat AI offers a free trial with paid plans starting at around RM45 per month. To start using or download SciSpace CoPilot, install here.
3. Compose Ai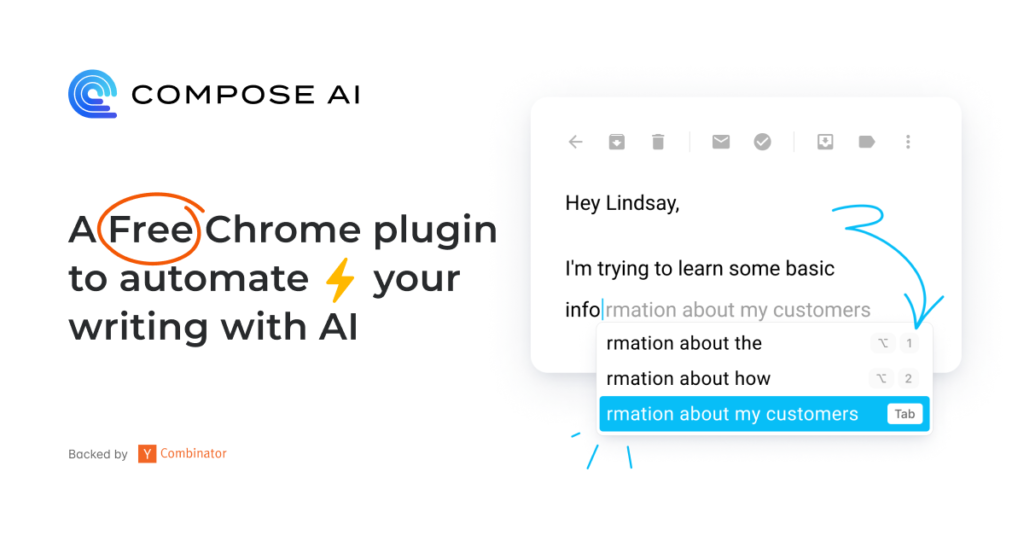 Image via Compose AI
Compose AI is a chrome extension that cuts your writing time by 40% through autocompletion and text generation. You can also rephrase the answers given by this chatbot to suit your writing styles. From there, Compose AI will generate future sentences with personalized phrases to match your style. Click here to know more about Compose AI.
Once Compose AI learned your writing preferences, this ChatGPT alternatives then would generate common phrases or recommend verbosity to produce a well-written pieces. Though this AI has a premium version, you can still enjoy Compose AI for free. Download Compose AI now!
Read how AI makes travelling experience better here!
4. Wiseone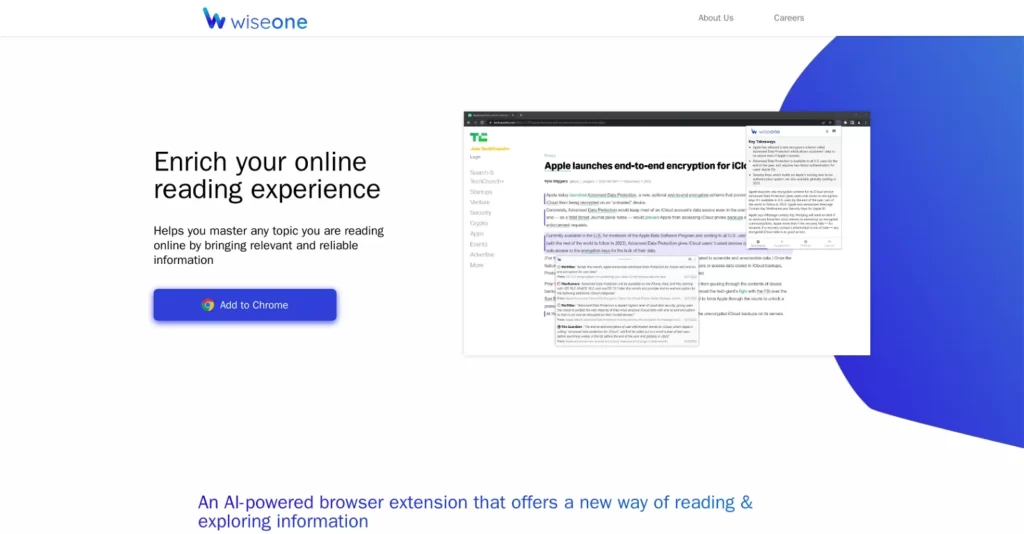 Image via There's An AI For That
With Wiseone you can explore as many topics and explore beyond limits by broadening your research with news stories and articles. Through Wiseone, you can read through past or latest research to back up your writing. To know more about the Wiseone AI, visit their website.
Wiseone generates quality information from diverse sources with information to spice up your writing. No, that is not all. Wiseone will help you to simplify your online reading by generating factual information to help you have a better understanding of a subject.
As of today, you can enjoy Wiseone for free. Install here!
5. Perplexity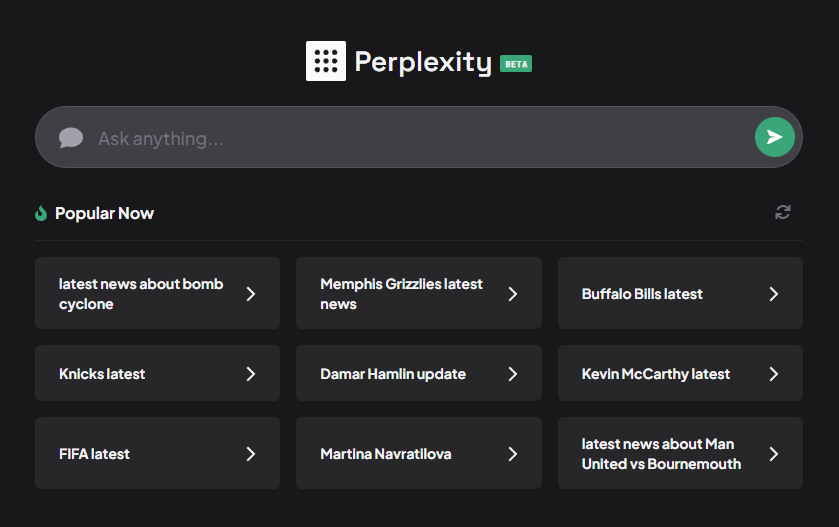 Image via Future Tools
Are you a university student who wants to avoid plagiarism? Perplexity is for you. This AI does not feature a copy-paste option which resulted one to paraphrase instead. On Perplexity you can have as many conversation on various topics without getting its confused. Click here to access more information about Perplexity AI.
This AI even include citation from sources making it easy to write a research paper. However, Perplexity would not revert to its past response whenever you close the tab and re-open it. As of today, you can enjoy Perplexity for free. You can install your own account of Perplexity AI here.
6. Merlin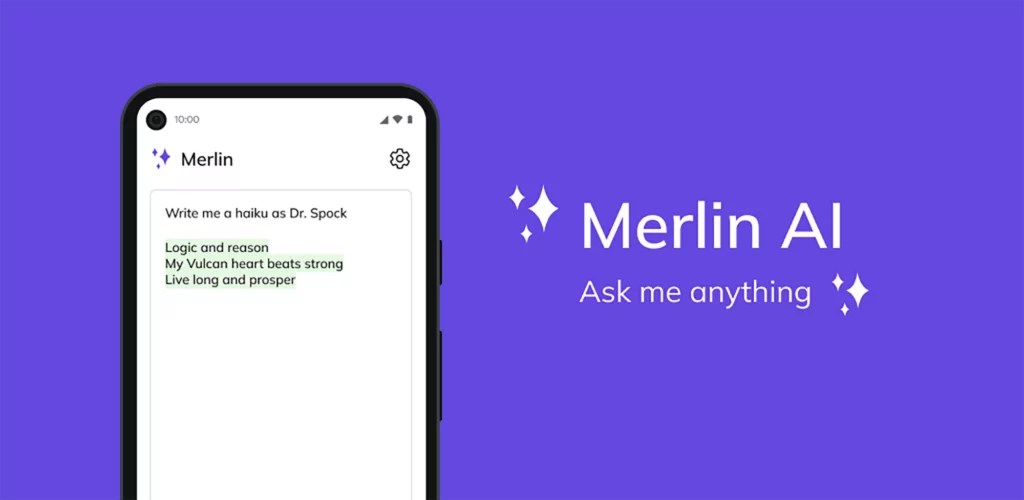 Image via Dogtown Media
Merlin is a powerful AI Chatbot that allows you to have a virtual conversations to help you answer complex questions. It can also create captivating stories to amaze your superiors or friends. Thanks to the cutting-edge AI technology, Merlin is smart and versatile. Visit their website to know more about Merlin.
You can get personalized recommendations for books and movies based on your interest. You can also practice your language skills by having conversations in multiple languages with Merlin. Messy schedule? Merlin can help you stay organized.
Best part of all, you can enjoy all of this for free. To add Merlin AI on your desktop, click here.
7. HuggingChat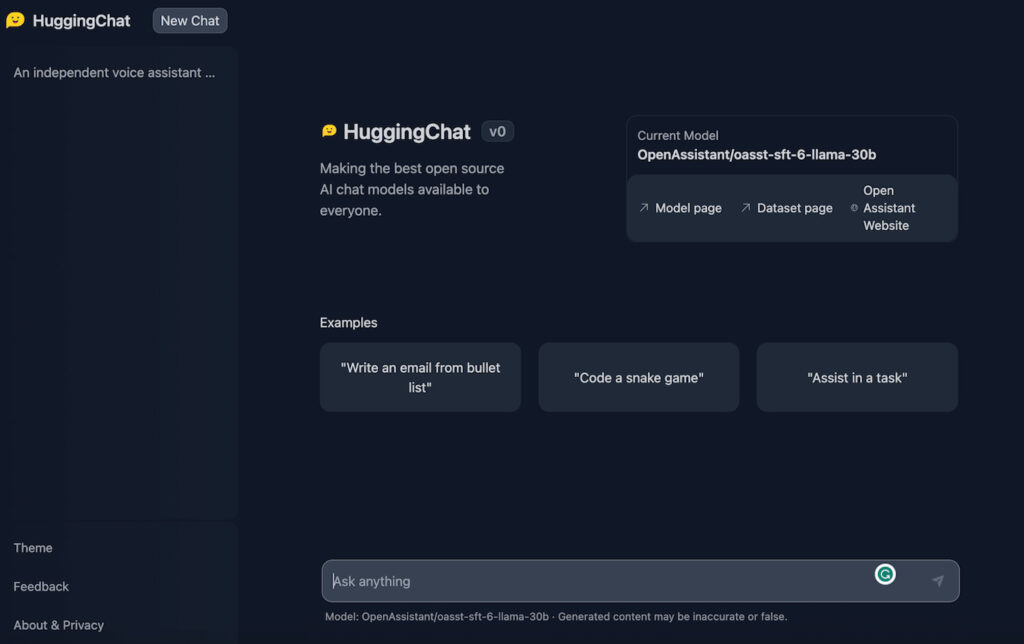 Image via Synthedia
This open-source model chat is reowned hub for developers who wants to understand machine learning applications better. One of its cons is that it can complete writing tasks with factual information in high accuracy. HuggingChat provides a fast problem-solving features which makes it easier to use. Visit HuggingFace for more information.
As of today, HuggingChat is free to access and use. To start using HuggingChat, click here.
8. Jasper Chat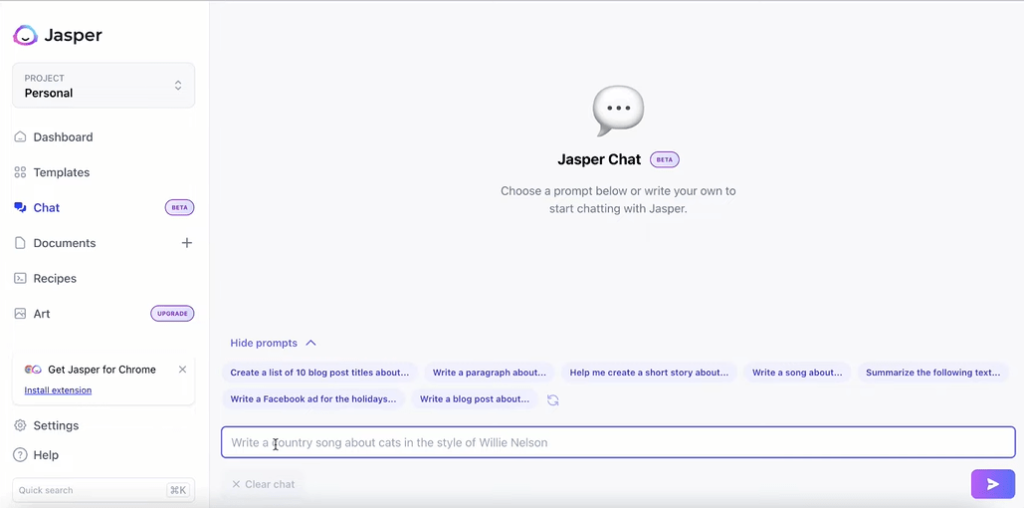 Image via Wow Techy
Jasper Chat is useful for our business people out there. From adveristing and marketing, this ChatGPT alternatives can help you generate creative and intelligent conversations useful for your business plans. Visit Jasper Chat to know more information.
Jasper Chat is not all serious, of course. You can solve riddles, write videoscripts and even share some sense of humors with it. Jasper Chat itself is free to use. However to access the full features, you can purchase The Boss Plan starting at around RM271 per month. Install Jasper Chat here.
9. Chatsonic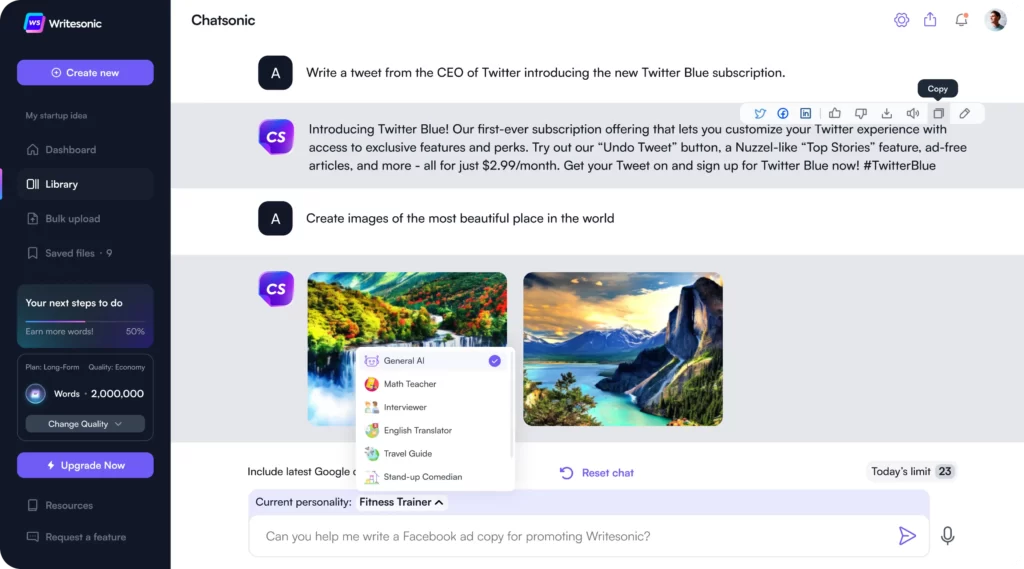 Image via Writesonic
Chatsonic is the newest alternative for ChatGPT. You may consider it as a cousin of ChatGPT as it possess a vast potential like ChatGPT. With 16 different personas available, you can have a conversation with this AI according to your liking. Click here to read more about Chatsonic.
Unlike other AI, Chatsonic can access the Internet making its features and knowledge broader. This potential able Chatsonic to access and dissipate accurate information without errors. It also comes with browser extension and is available on Android for free or access to its maximum for RM60 per month. Access Chatsonic here.
10. DialoGPT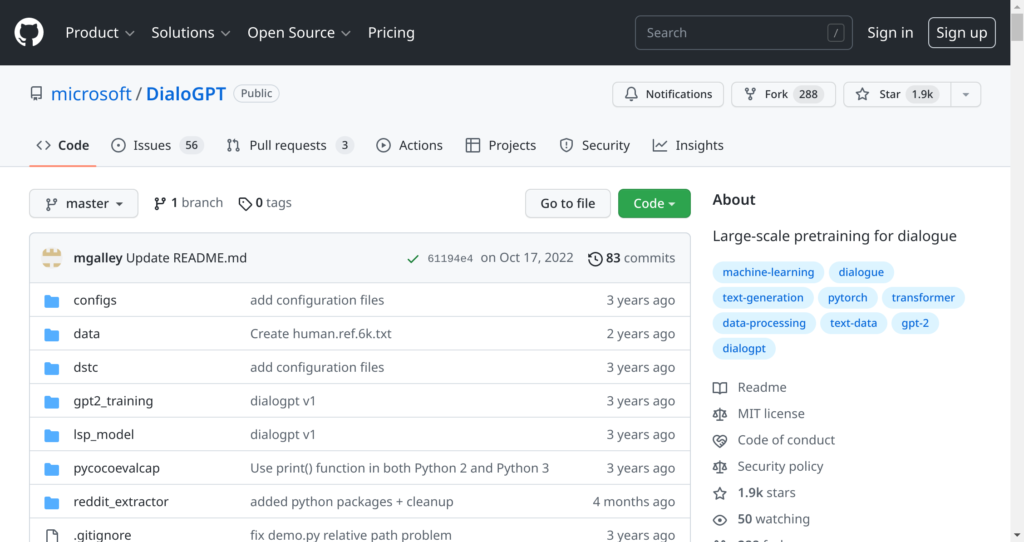 Image via Ask GPT
DialoGPT is known for its friendly features with responses leaning towards a cheerful kind of answers. This might be a bit of an issue when you are having a conversation about a negative event. Click on this link to know more about DialoGPT.
This lighthearted and casual chatbot is trained on 147 million multi-turn dialogues from reddit making it possessing a modest dataset. This simple and easy chatbot can be accessed for free. To sign up for DialoGPT, click here.
We hope this list would help you to find other better and cheaper alternatives than ChatGPT. Though ChatGPT is one of the top choices by many internet users, these alternatives might share or have better features than ChatGPT can offer. Install and start using them now.