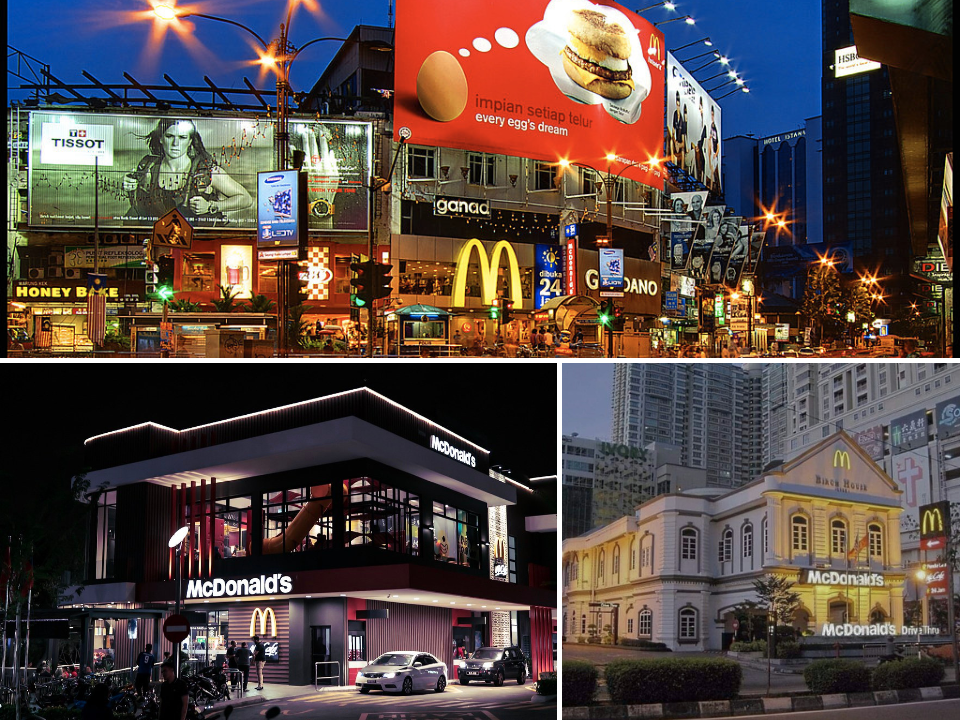 The majority of people are aware that one of the best franchise fast food brands in the world is McDonald's. Here are the unique Mcdonalds outlet in Malaysia that you might not seen or heard of.
6 Exclusive McDonalds Outlets In Malaysia
1. McDonald's Bukit Bintang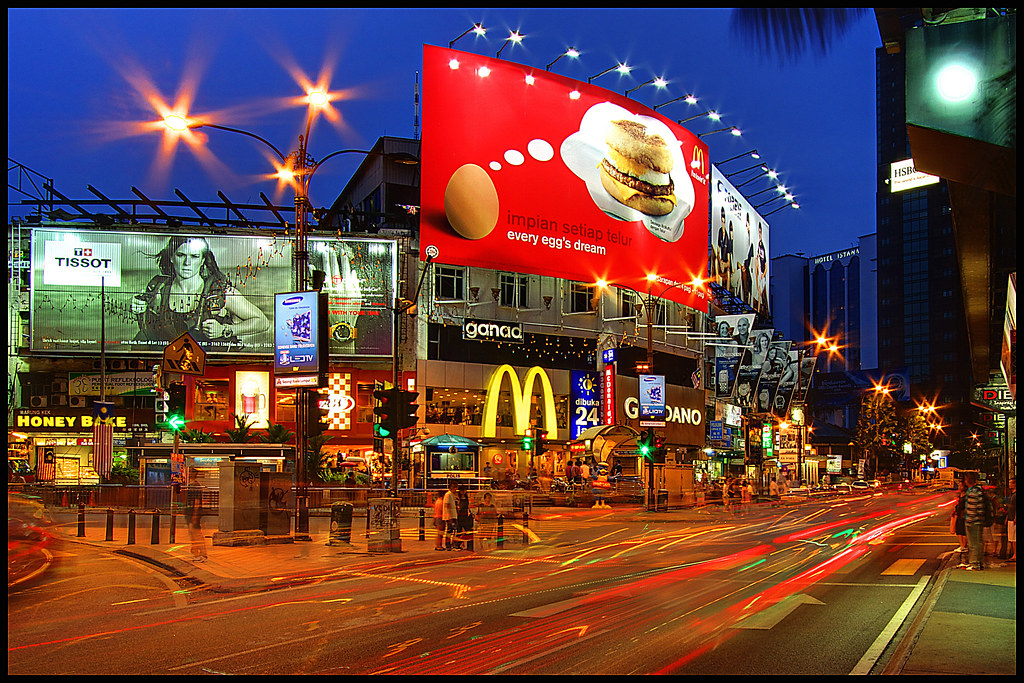 Image via Flickr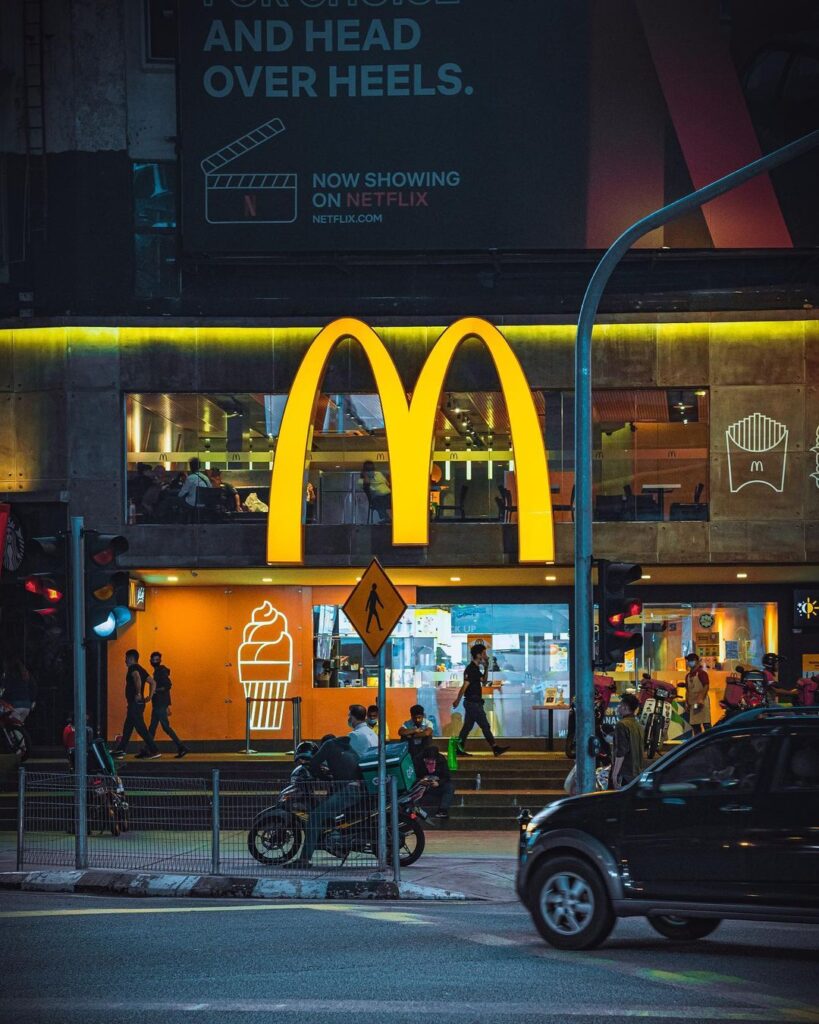 Images via KL Foodie & LBBOnline
You might not be aware of it, but the Bukit Bintang McDonald's location has a historical basis. The main highlight of this outlet is the unique McDonald's Fries Crosswalk which now allows visitors to simply walk into the very first McDonald's restaurant in Malaysia, that was initially opened in 1982.
Therefore, the next time you visit Bukit Bintang, which is unquestionably a popular photo location in KL, you can stroll around and get a good shot there.
| | |
| --- | --- |
| Address | 120-120A, Bukit Bintang St, Bukit Bintang, 55100 Kuala Lumpur |
| Operating Hours | Open 24 Hours |
2. McDonald's Birch House DT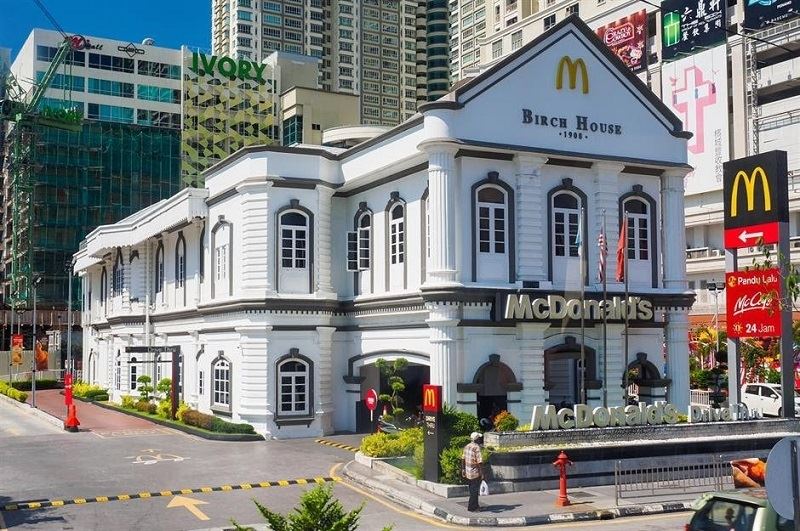 Image via SYOK
Images via Google
The McDonald's outlet in Georgetown, Penang, most likely has the most distinctive and magnificent building structure because of the way its design concept celebrates the splendour and antiquities of history. Due to the nighttime view being so Instagram-worthy, this establishment may have been the most well-liked one in Georgetown.
| | |
| --- | --- |
| Address | 73, Jalan Dato Keramat, 10150 George Town, Pulau Pinang |
| Operating Hours | Monday – Sunday, 7am – 2pm |
3. McDonald's Tampin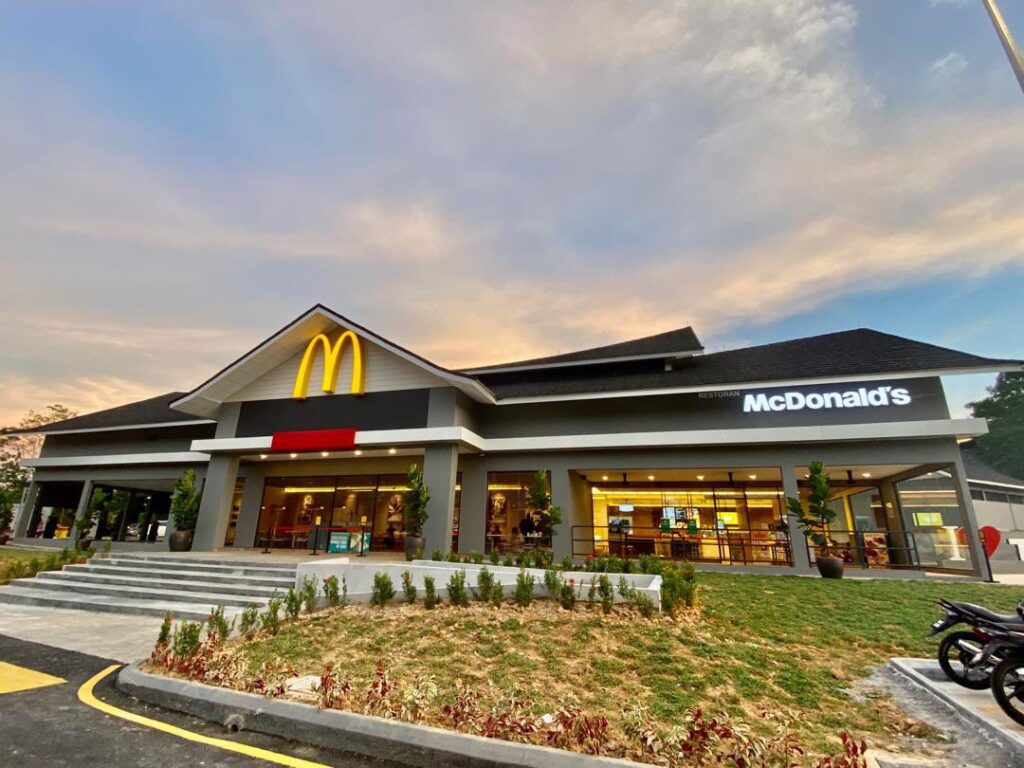 Image via Twitter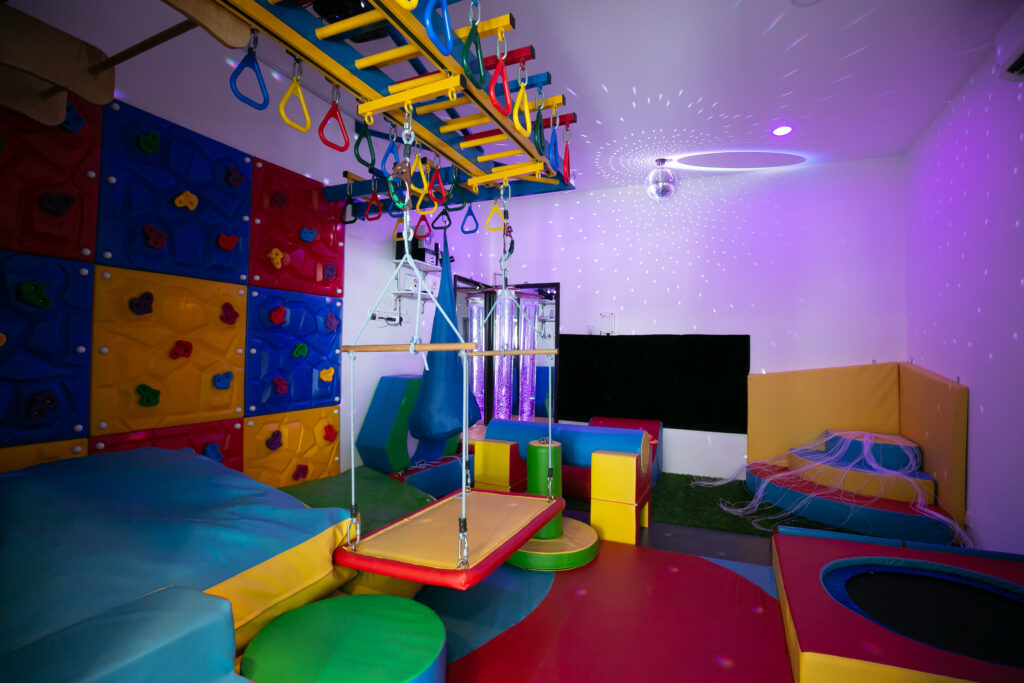 Images via SAYS & Rileklah.com
If you recently visited Tampin, Negeri Sembilan, you might have noticed a distinctive-looking McDonald's location. This relatively new McDonald's location, which launched at the end of 2020, is the first to feature a distinctive design that was motivated by the long roofs of conventional Negeri Sembilan homes.
The structure, which is strategically situated close to the state border between Melaka and Negeri Sembilan, was initially a rest house that served as a multipurpose hall and motel, among other uses. This McD outlet is particularly noteworthy because it has a sensory room for children with special needs, in addition to its cool design.
The Ronald McDonald – Yayasan Jaafar Ahmad Sensory Room was prepared for kids with special needs and learning difficulties, especially those from B40 families, to have a place to improve their cognitive skills and self confidence.
| | |
| --- | --- |
| Address | Lot 613, Jln Seremban – Tampin, Kampung Tampin, 73000 Tampin, Negeri Sembilan |
| Operating Hours | Monday – Sunday, 7am – 2am |
4. McDonald's Bangsar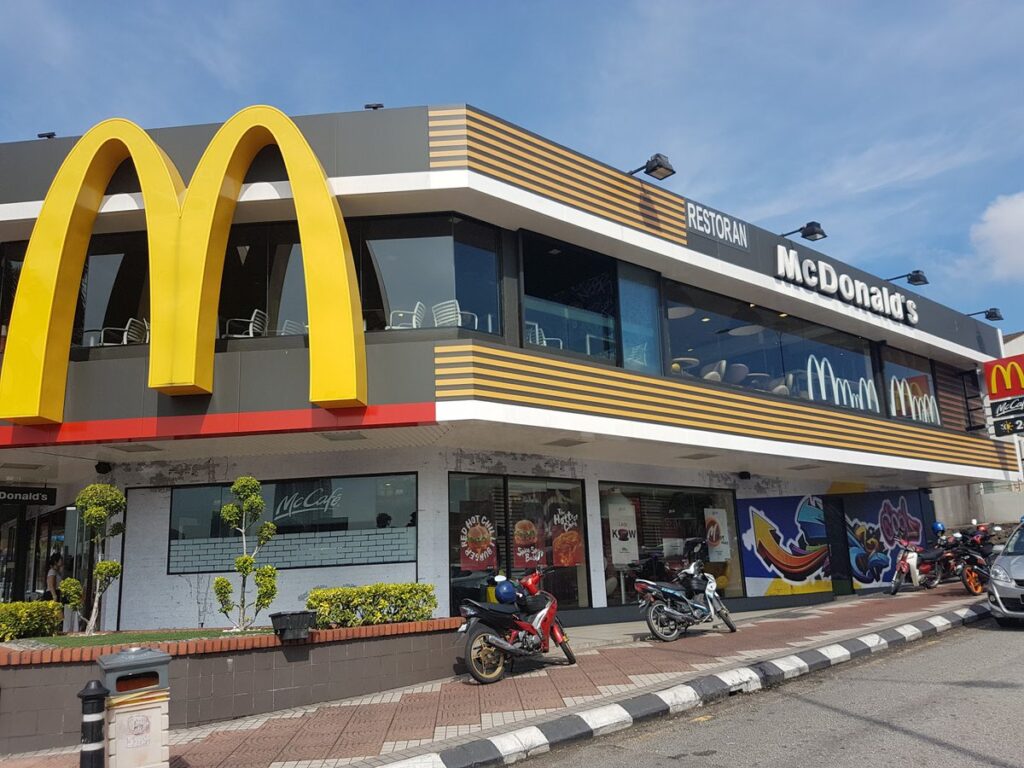 Image via Safarway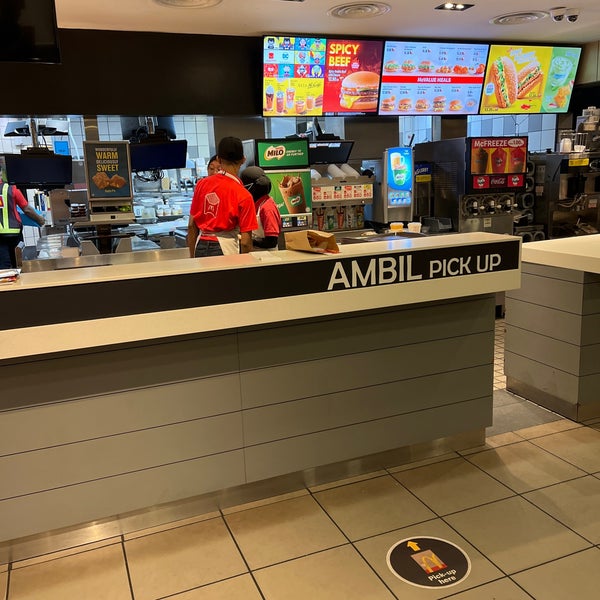 Images via Foursquare & MyWeekendPlan
Although McDonald's Bangsar may appear unassuming and unremarkable, many aspects of the restaurant have recently been improved. Customers frequently remarked that the outlet's McCafe is a great place to hang out with your friends and that they appreciate the drive-in service and the staff's courtesy.
This McDonald's outlet has two stories and can serve a large number of customers at once.
| | |
| --- | --- |
| Address | 48, Jalan Telawi 5, Malaysia, 59100 Kuala Lumpur |
| Operating Hours | Open 24 Hours |
5. McDonald's Bandar Utama DT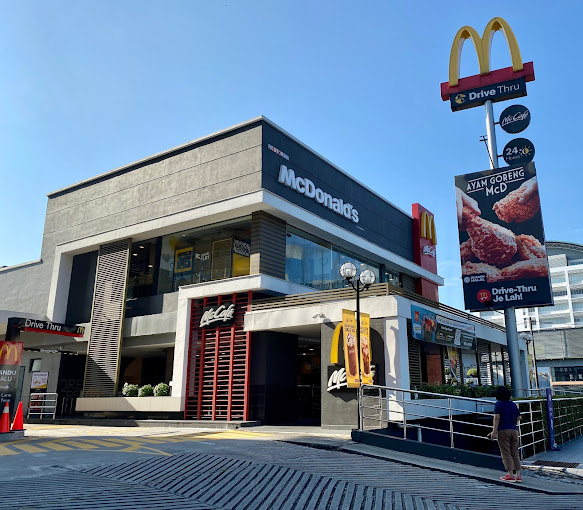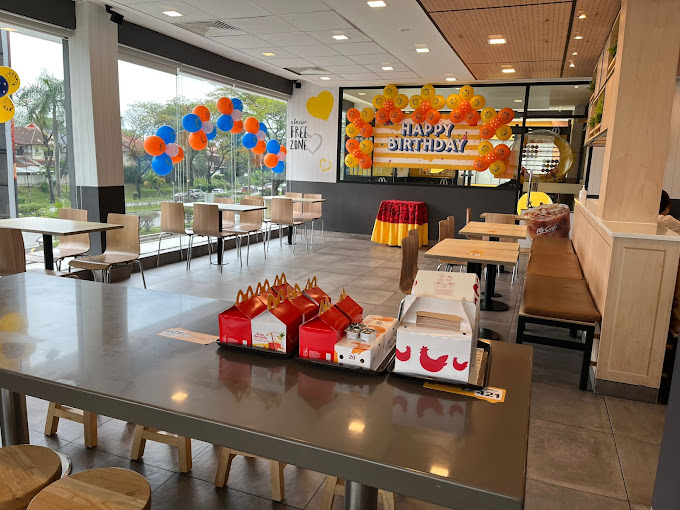 Images via Google
McDonald's in Bandar Utama DT is now very cosy and well-lit with natural light since the renovation. Additionally, the dining area upstairs is even bigger and appears even bigger due to more huge windows.
The atmosphere at McDonald's Bandar Utama is calm and serene as well. It is the perfect location for a virtual meeting, convenient for students who want to study there, and offers top-notch staff services.
Have you heard about the best farm cafes in Malaysia? If no, do look into Your Next Cafe To Dine In: Best Farm Cafes in Malaysia to get more information about the cafes!
| | |
| --- | --- |
| Address | 5 Lebuh Bandar Utama, Jalan PJU 6/2, Bandar Utama, 47800 Petaling Jaya, Selangor |
| Operating Hours | Open 24 Hours |
6. McDonald's Putrajaya Presint 2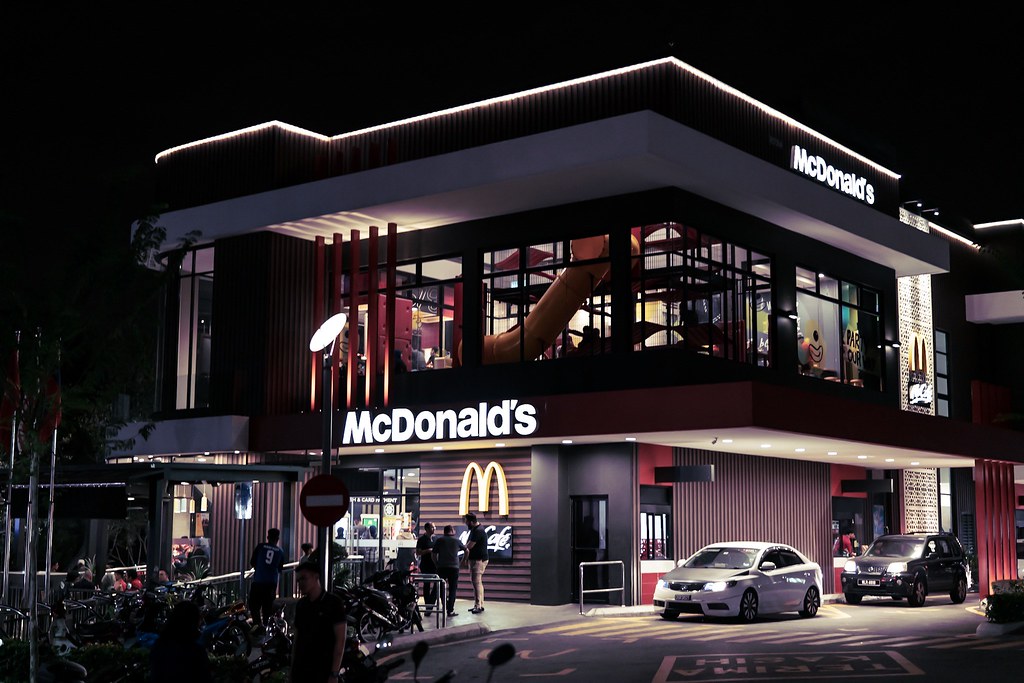 Image via BibleSearch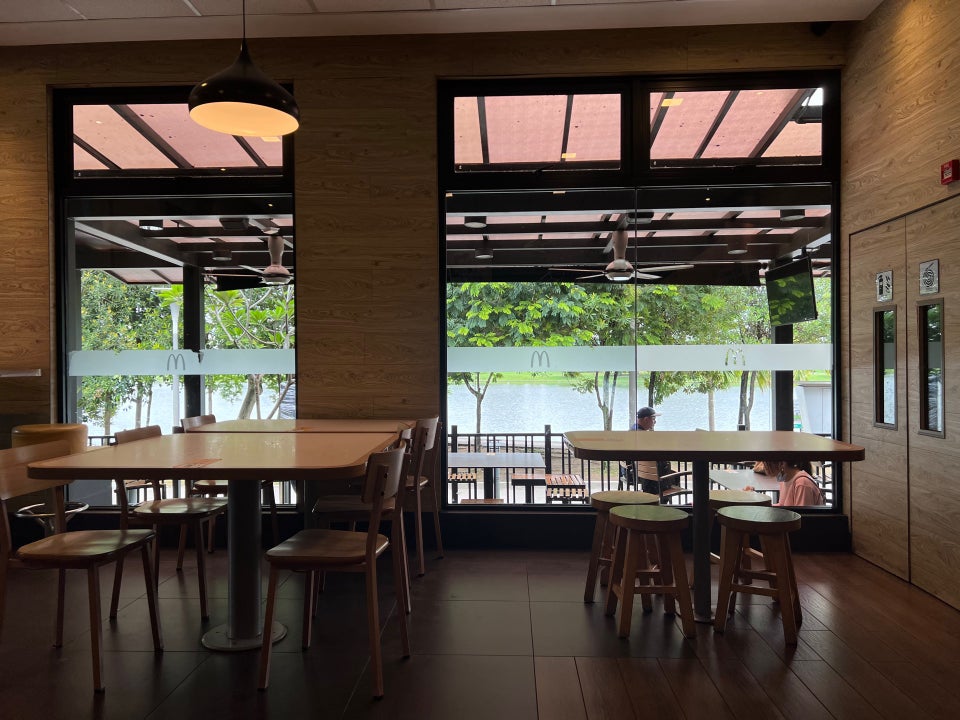 Images via Foursquare & Home | Putrajaya Corporation
You should take advantage of the opportunity to eat at McDonald's Putrajaya Presint 2 if you find yourself in Putrajaya! Customers at McDonald's Putrajaya Presint 2 are drawn to the restaurant by the breathtaking view. It can be found close to Ayer 8 Putrajaya Lake.
Here, some people enjoy taking walks or working out on the weekends. Parking spaces are plentiful, and drive-through services are also offered.
| | |
| --- | --- |
| Address | 39, Jalan Tuanku Abdul Rahman, Presint 2, 62100 Putrajaya, Wilayah Persekutuan Putrajaya |
| Operating Hours | Monday – Sunday, 6.30am – 2am |
The majority of the McDonald's menus may be nearly the same across all McDonald's locations, but there will always be some distinctive features that draw customers from nearby. We hope that you enjoyed reading about the uniqueness of the McDonalds outlets in Malaysia. Do visit the respective outlets with your loved one for a great experience!