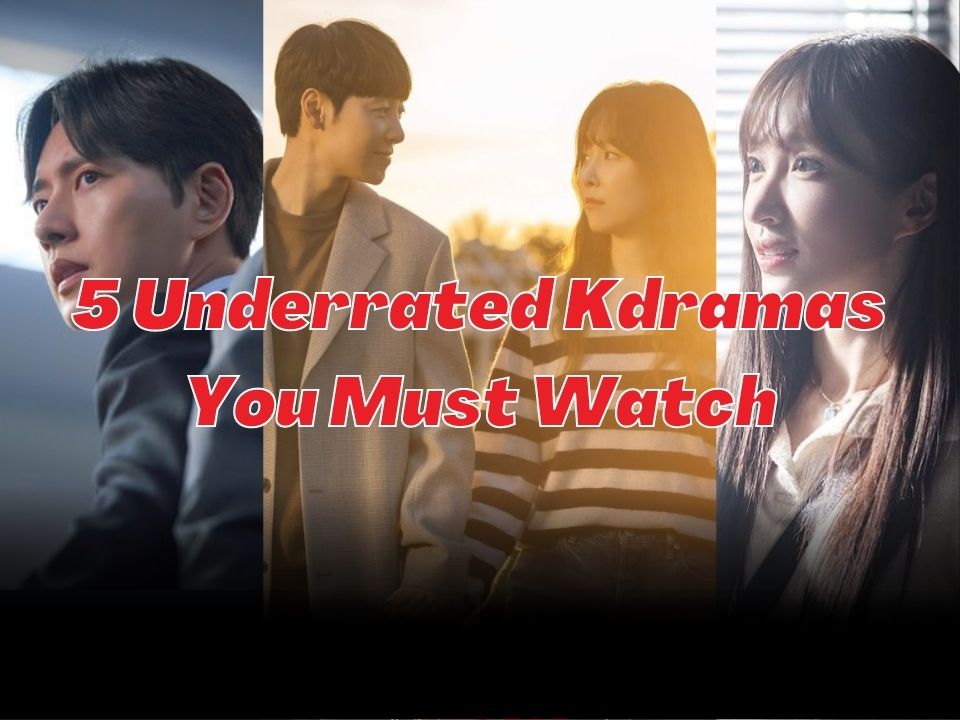 Korean drama enthusiasts, over here!
While you're waiting for episode updates of on-going or upcoming kdramas, you should watch these wonderfully written and filmed Korean series first!
Due to timing of release or other factors, they are definitely not being valued highly enough.
1. Kkondae Intern 꼰대인턴
Age Doesn't Matter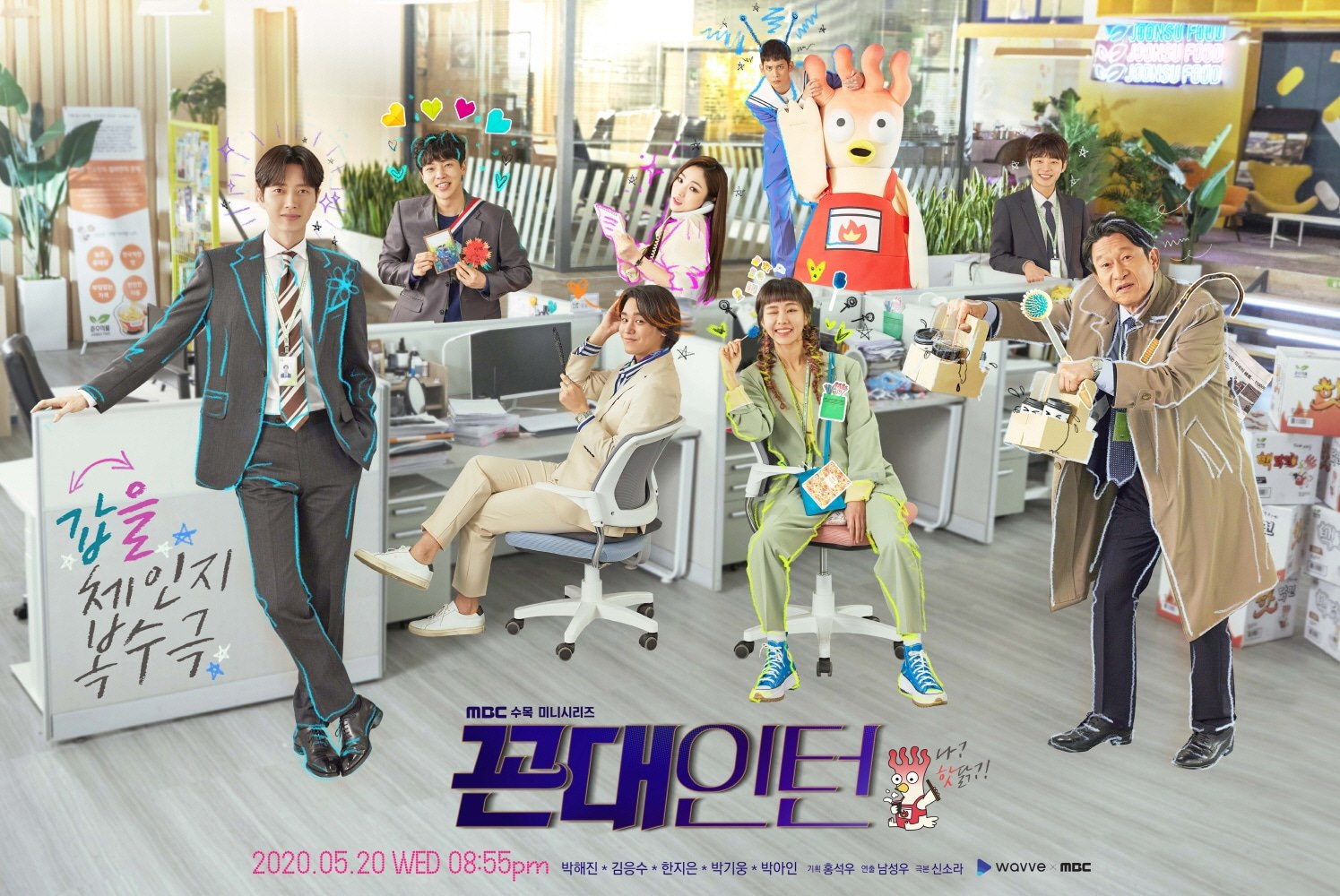 If you favour the American movie The Intern (2015) or Kdrama Misaeng (2014), you will definitely like this life-oriented series!
Ga Yeol chan (Park Hae jin) wants to seek revenge on Lee Man sik (Kim Eung soo), his former superior. Just as Lee did with his five years ago, Ga intends to make Lee's life miserable.
Despite his age, Lee proves to be a smart individual and a committed worker.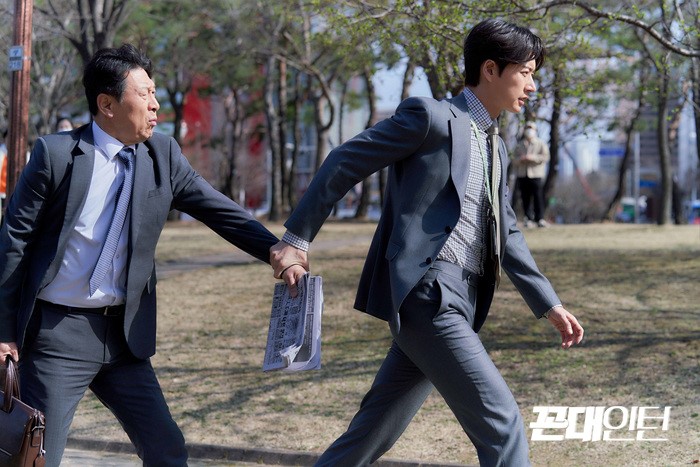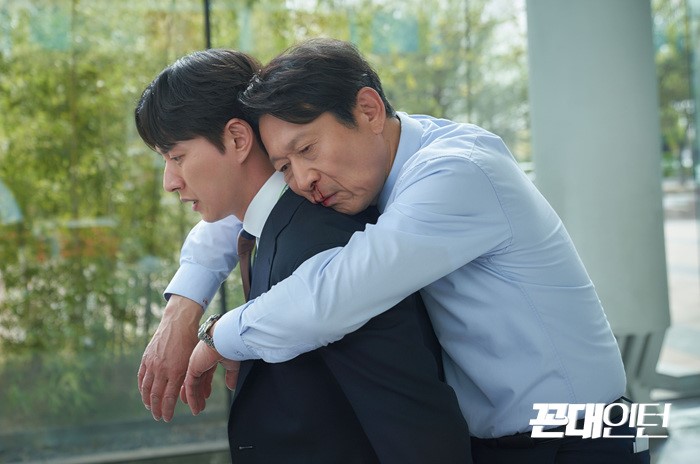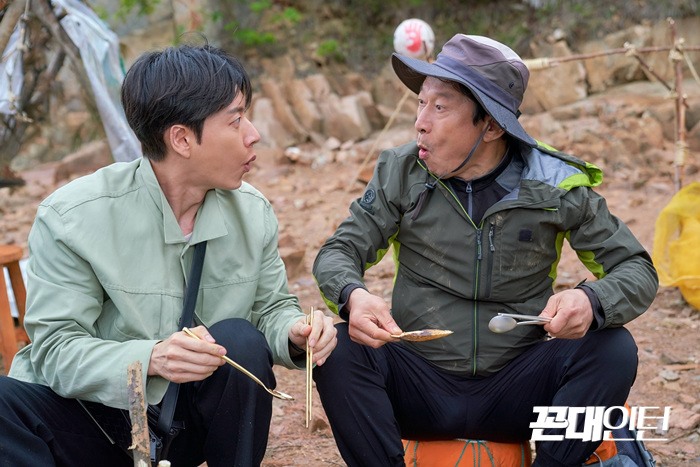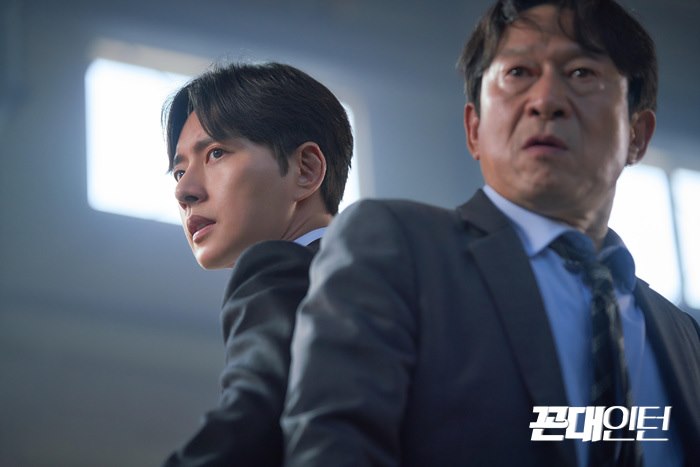 However, when life gave them a second chance by switching their roles, they were better able to understand one another's feelings, reconcile their differences and learn to forgive.
The drama paints the daily struggles of corporate employees in a comical manner. As the story progresses, viewers get to see immense character growth of the main leads.
In contrast with his previous dramas which were serious and sometimes peculiar, Park Hae jin showed a lot of his humour and comedic acting skills in Kkondae Intern.
The plot will undoubtedly keep you engaged, and you'll get something in the end!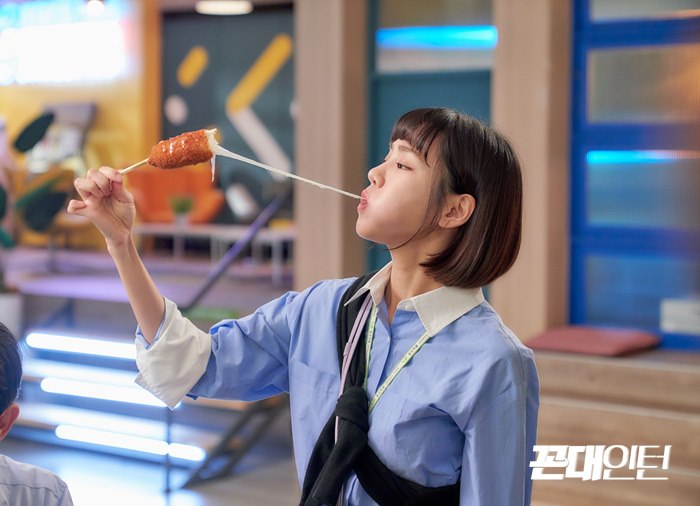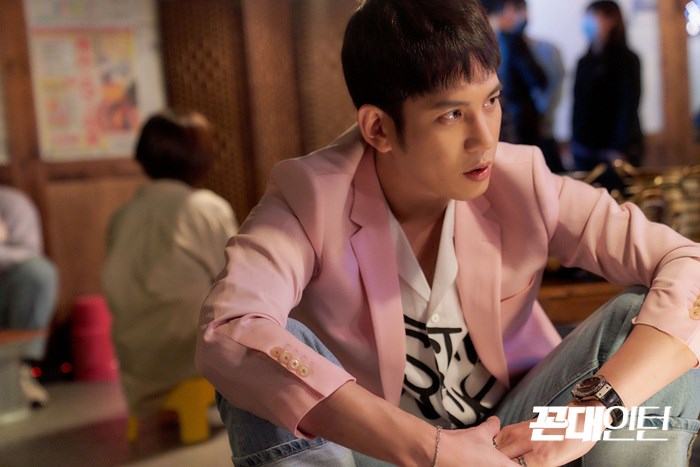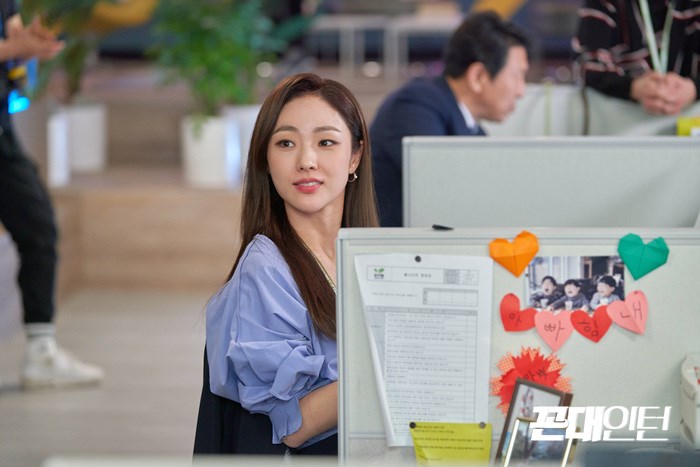 Starring: Park Hae jin, Kim Eung soo, Han Ji eun, Park Ki woong, Park Ah in
Release: May 20 – July 1, 2020
Genre: Workplace, Comedy, Drama
No. of episodes: 24, 35 minutes each
Valuable Quotes
I realised that I had been too quick to judge based on my standards without remembering how clumsy I had been in the beginning. I looked down on them just like the people who had looked down on me.

Ga Yeol chan, Kkondae Intern
2. Mystic Pop-up Bar 쌍갑포차
Be Kind To Yourselves And To Others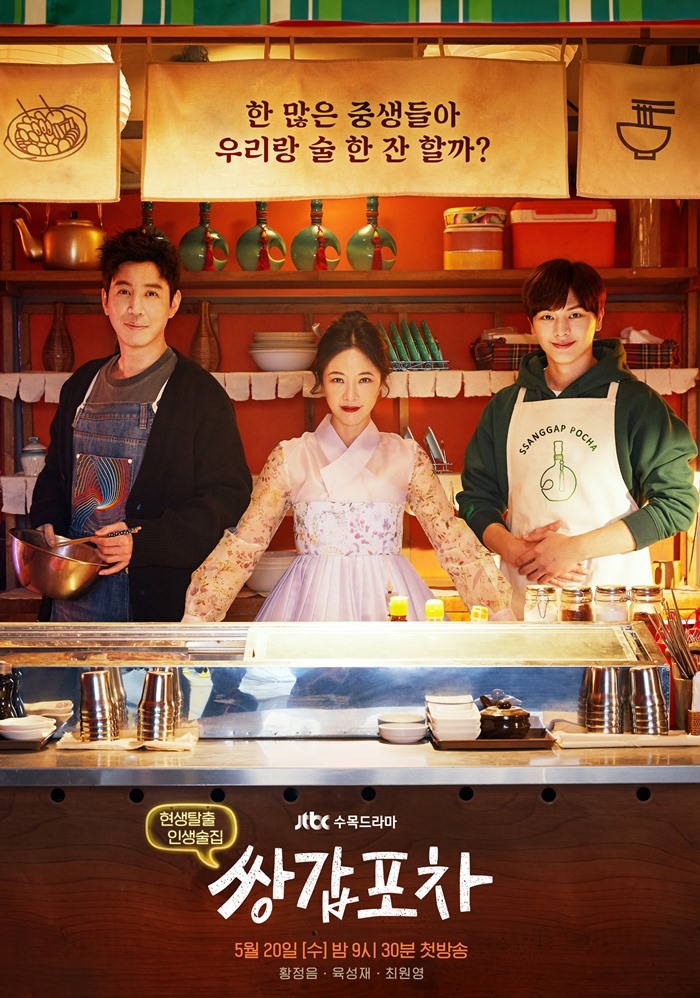 A bad-tempered woman Weol ju (Hwang Jung eum) runs a pop-up bar with manager Gwi Ban jang (Choi Won young) and part-timer Han Kang bae (Yook Sung jae) because she has been sentenced to solve the grievances of 100,000 clients in their dreams 500 years ago.
Gwi Ban jang, a former worker of Afterlife Police Agency, is transferred to the pop-up bar due to its poor performance.
Cheerful young man Kang bae, who has the power to make others confess the truth by having simple physical contact with them, chose to work for Weol-ju as she promised to get rid of his unique ability in exchange.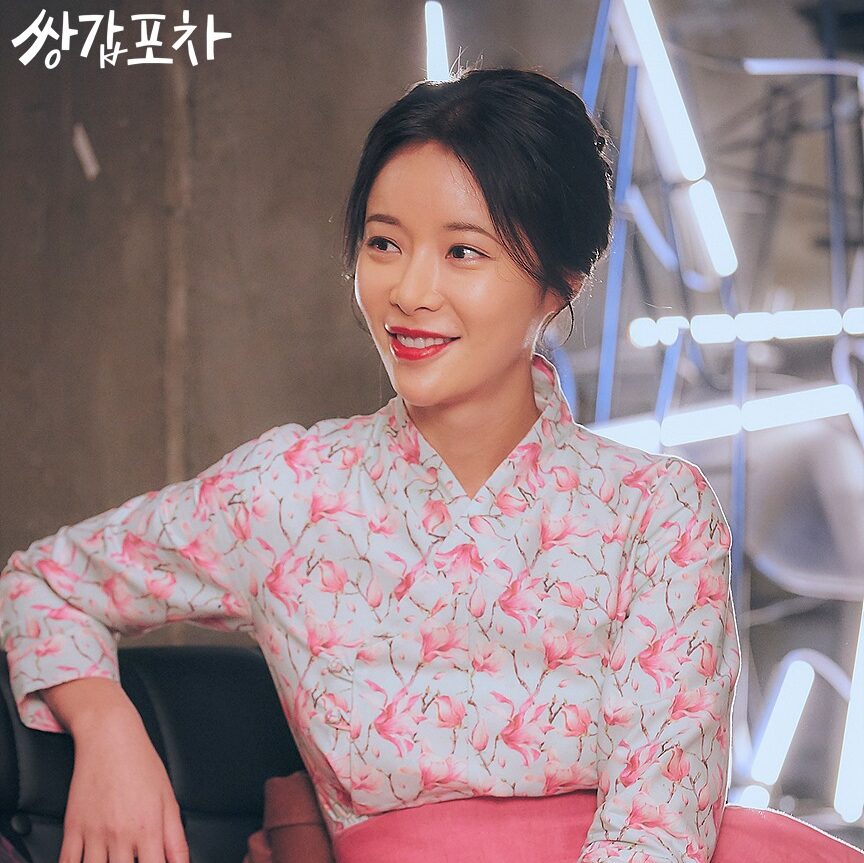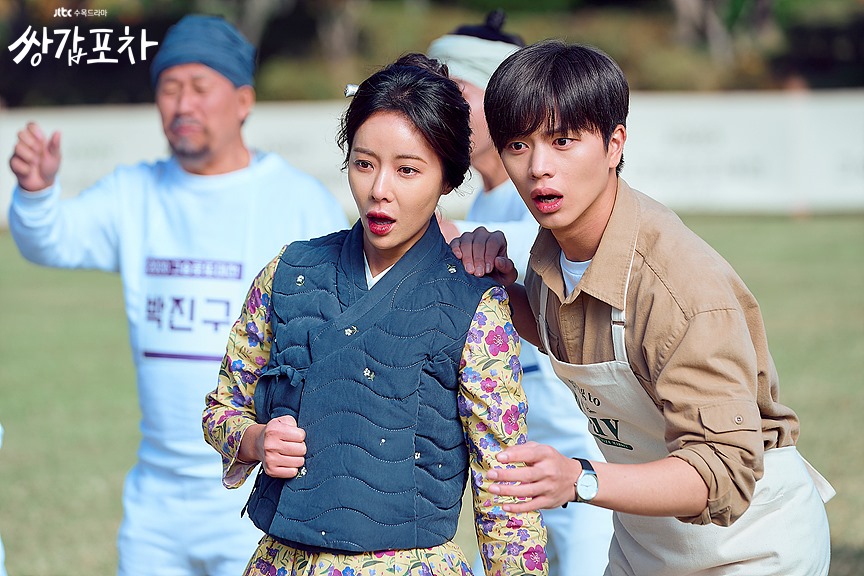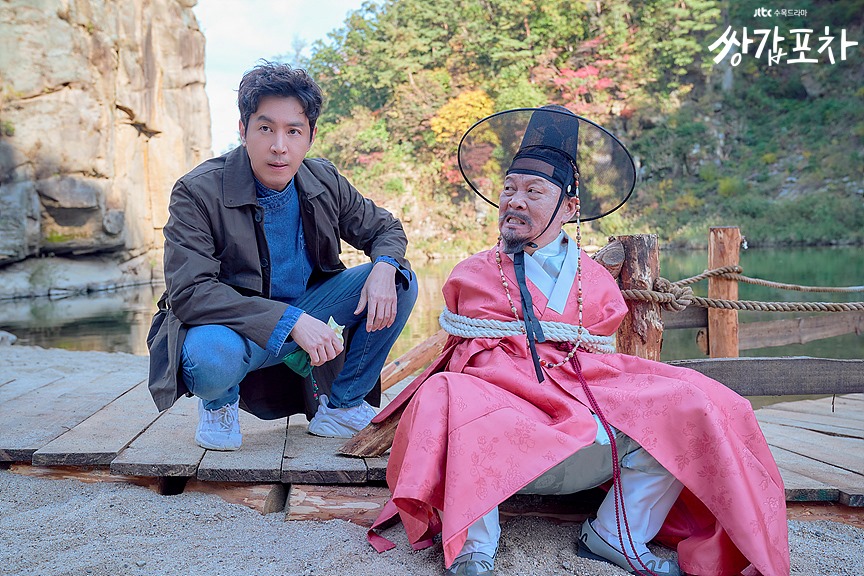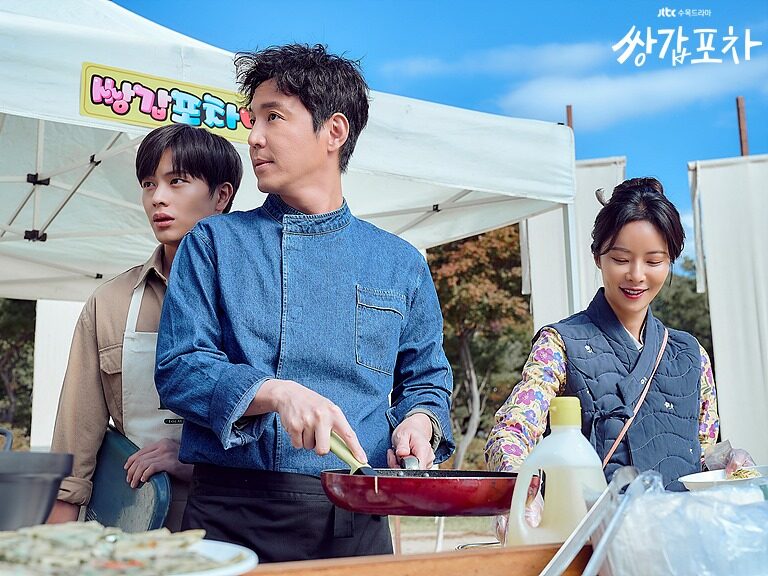 The series is fun, energetic, quirky and filled with action and visuals. The creativity and humour only get better as the episode progresses!
Although certain action sequences lack details and sophistication in terms of the CGI used, the characters' personality and the overall use of camera angles and movements in the drama are excellent!
If you are a fan of IU's Hotel Del Luna (2019), you'll likely favour this lighthearted drama too!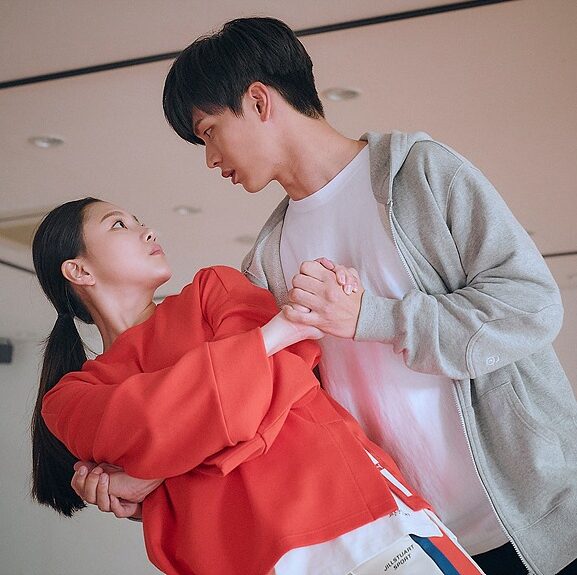 Starring: Hwang Jung eum, Choi Won young, Yook Sung jae, Jung Da Eun
Release: May 20 – June 25, 2020
Genre: Fantasy, Comedy, Supernatural, Mystery, Drama
No. of episodes: 12
Valuable Quotes
Life is all about mentality. If you're scared, you'll achieve nothing. All we have to do is just give it our best shot.

Han Kang bae, Mystic Pop-up Bar
No matter what's making you suffer right now, things will settle and pass eventually. Hang in there until then, and you'll find yourself stronger.

Weol ju, Mystic Pop-up Bar
3. IDOL: The Coup 아이돌: 더 쿠데타
Break Free From The Chains Of The Past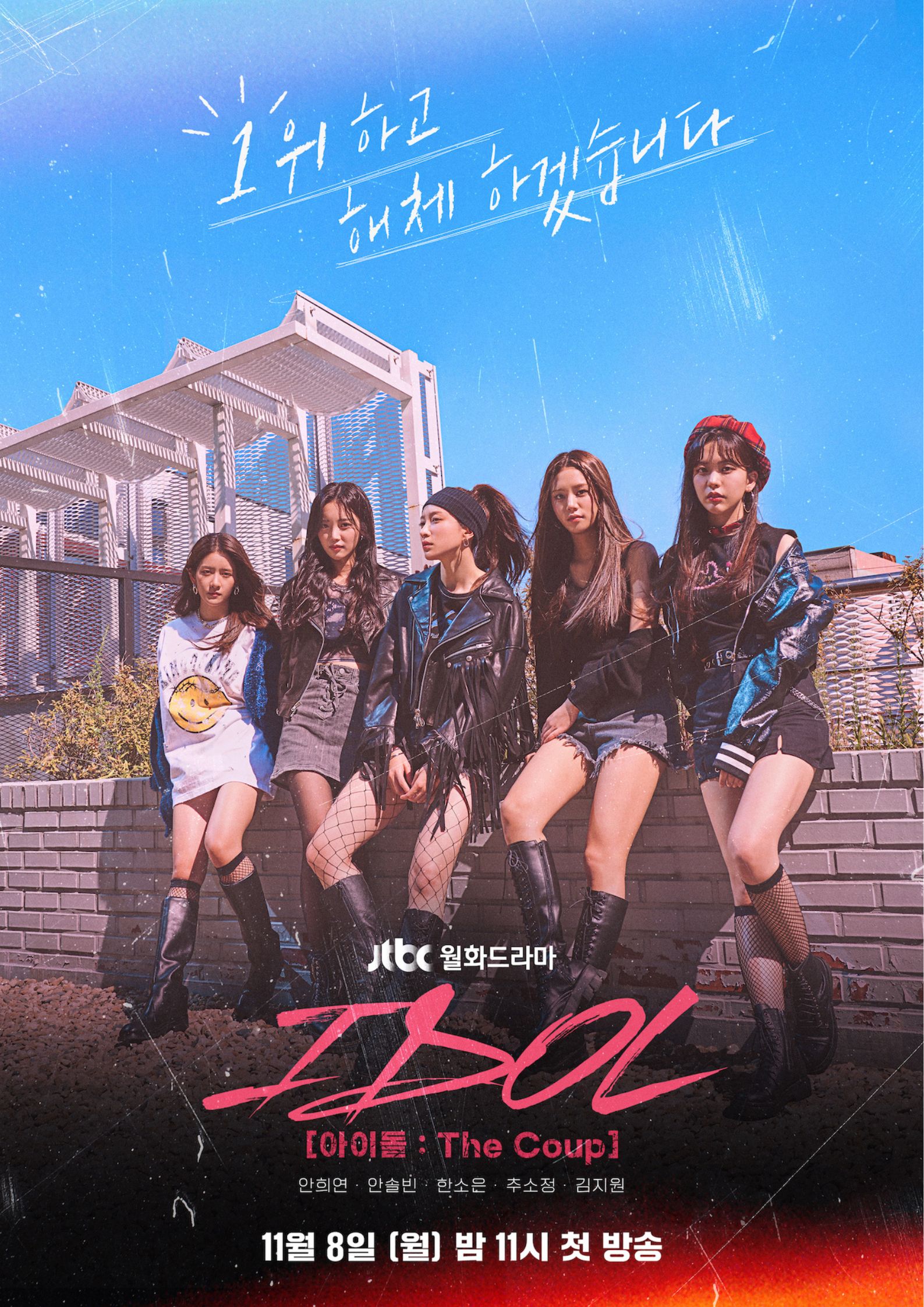 Image via asianwiki poster
Despite losing support from their parent company, StarPeace Entertainment, and an inescapable prospect of disbanding, Jenna (Hani) carries the responsibility of keeping her team Cotton Candy together and working toward their achievement.
She is a tenacious and courageous artist who has top-notch producing and composing abilities.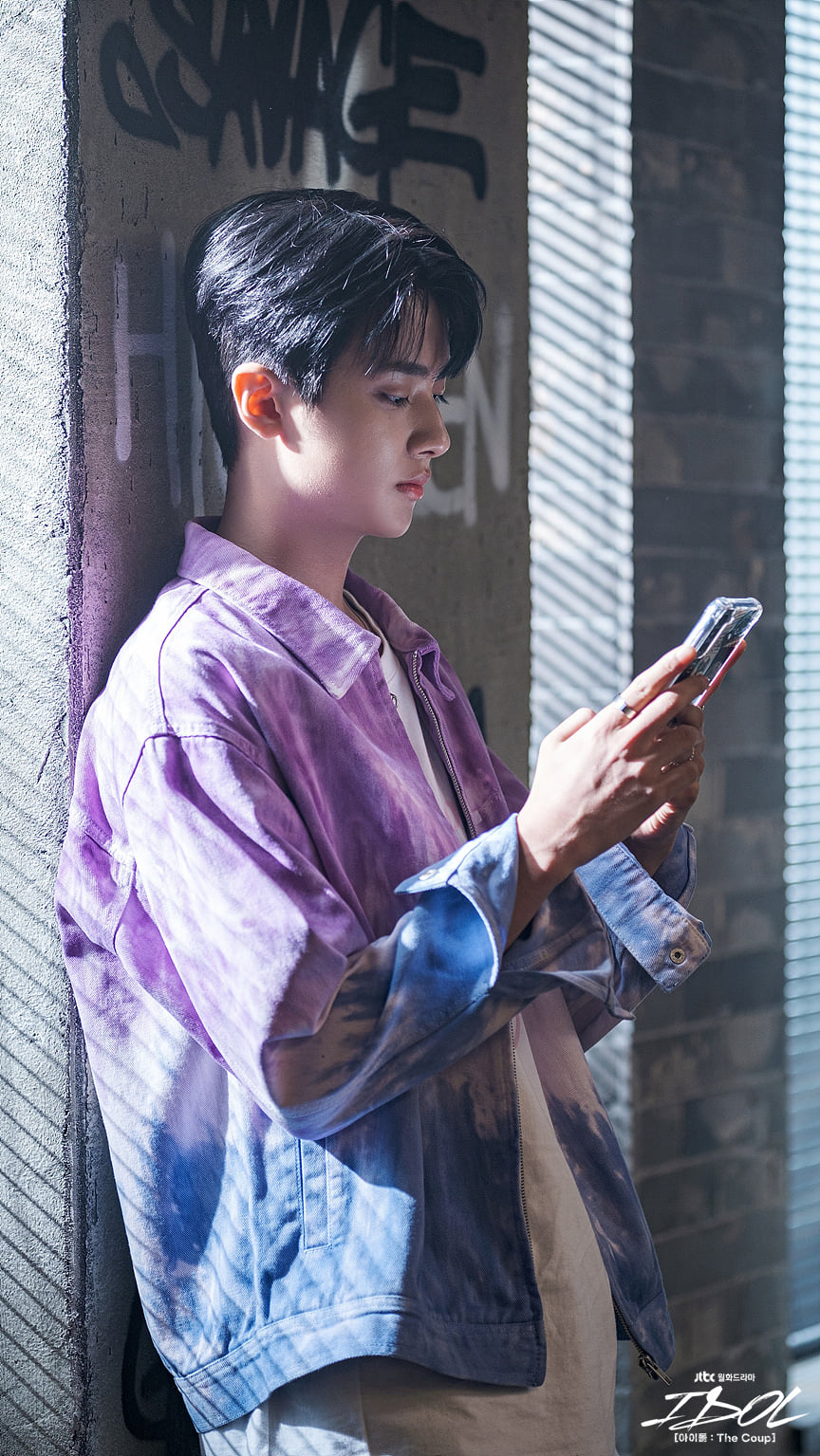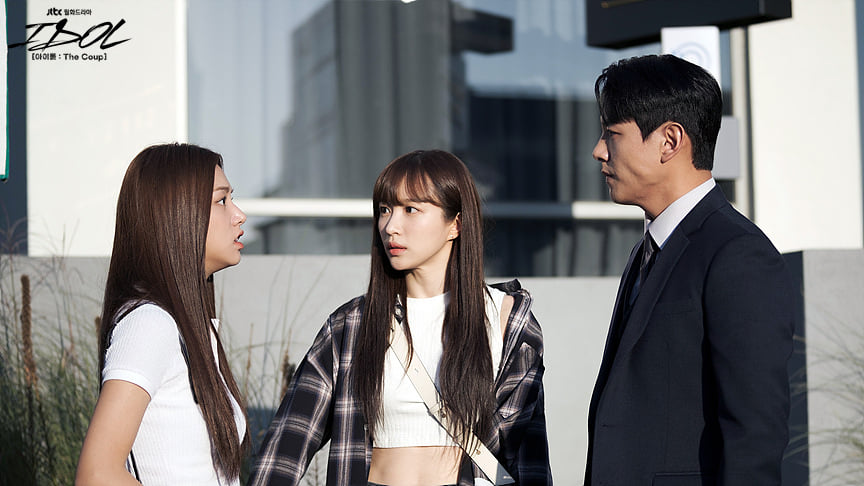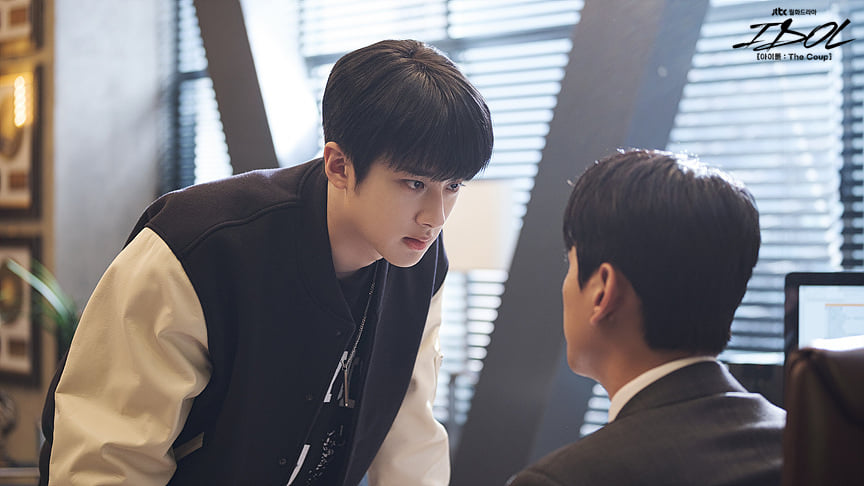 Seo Ji han (Kim Min kyu), leader of a popular K-pop idol boy group Mars also under Starpeace, is a talented and workaholic vocalist and rapper.
Cha Jae hyeok (Kwak Si yang), the CEO of StarPeace, has a cold demeanour and a nickname of 'human calculator'.
With a concise and tightly constructed storyline, the series shows how individuals thrive after experiencing numerous setbacks and taking initiative to succeed again.
JTBC even made the album covers and soundtracks of Cotton Candy and Mars available online! Check them out below!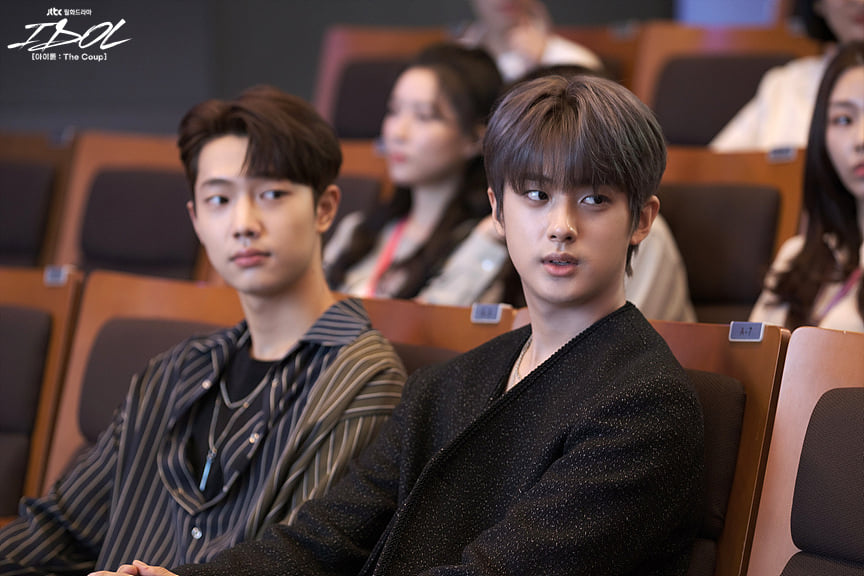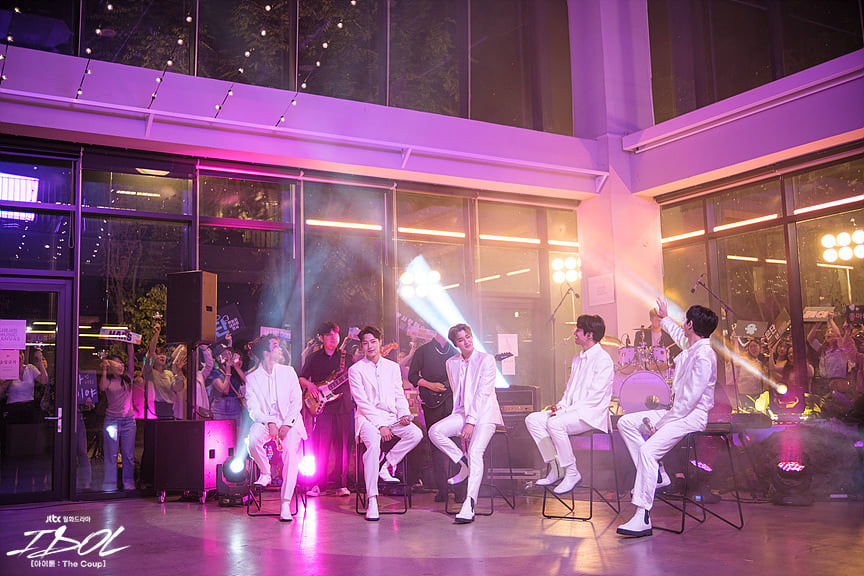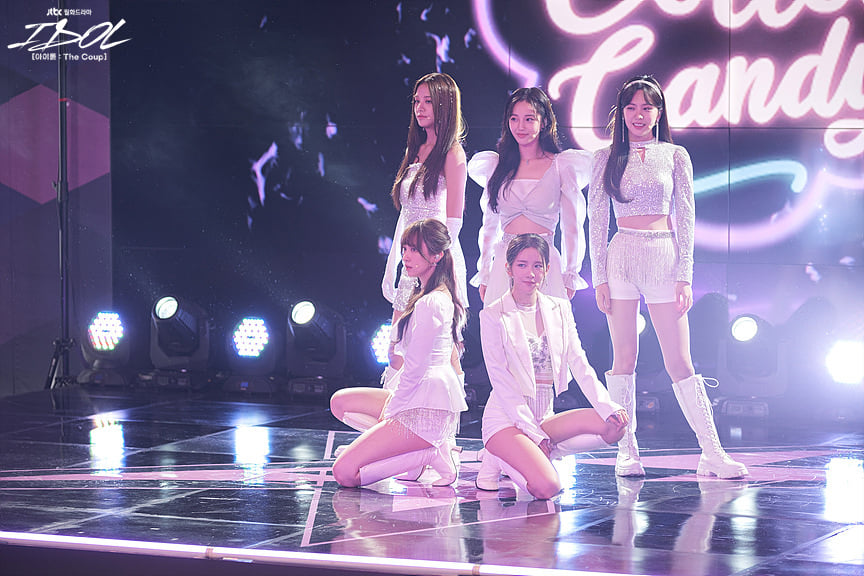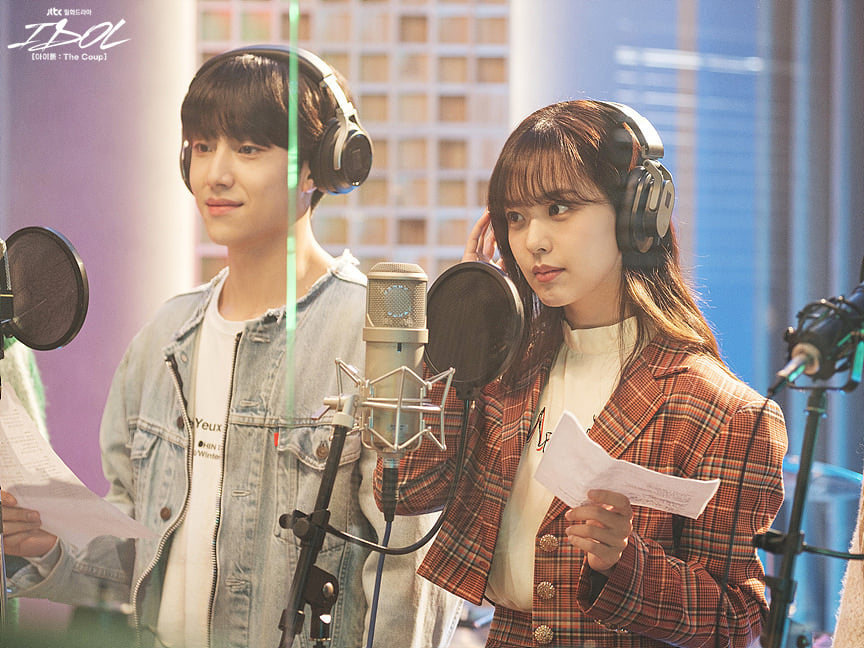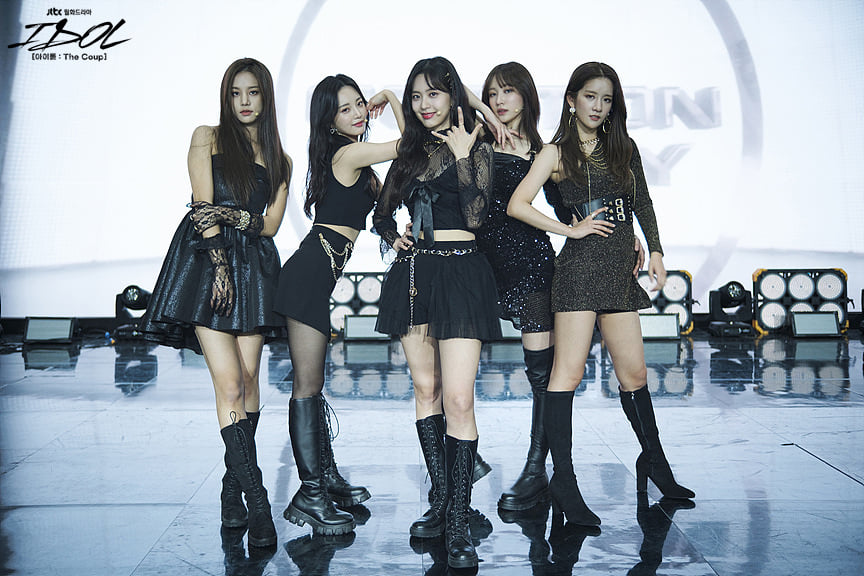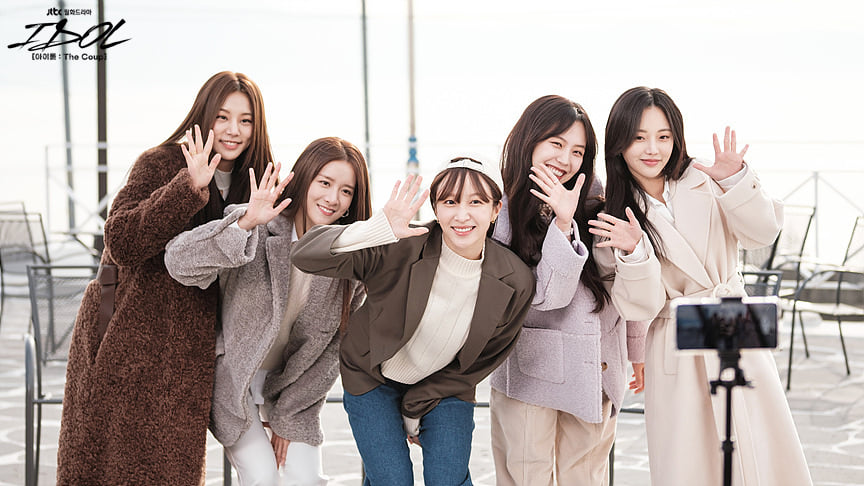 Starring: Ahn Hee yeon (Hani), Kim Min kyu, Kwak Si yang, Chu So jung (Exy), Ahn Sol bin, Han So eun, Kim Ji won
Release: November 8 – December 14, 2021
Genre: Music, Youth, Drama
No. of episodes: 12
Soundtracks: Cotton Candy's White Day | Mars' Cloud 9
Album covers: Cotton Candy's 1st Album White Day | Mars' 1st Album Contact | Mars' 2nd AlbumVOID | Mars' 3rd AlbumCloud 9
Valuable Quotes
Let's make it so that when we think of today in the future, we'll have no regrets.

IDOL: The Coup
Let's go on with the power of those mean comments.

Jenna, IDOL: The Coup
4. You Are My Spring 너는 나의 봄
Listening To And Releasing Your Emotions = Self Love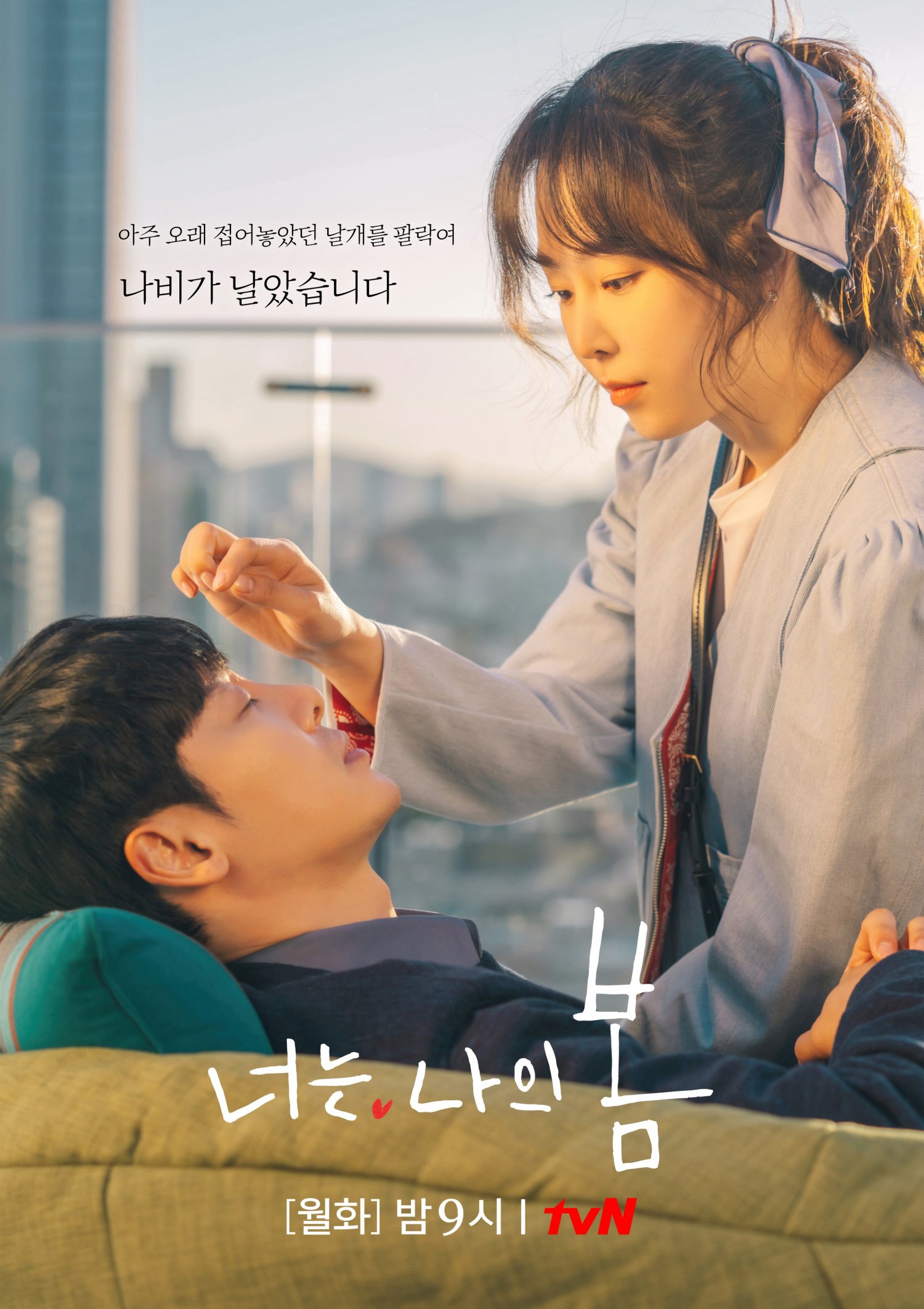 Image via IMDb poster
Through portraying the main characters dealing with interconnected childhood traumas, this show expounds how having good relationships can help to lessen wounds and scars!
Hotel concierge manager Kang Da jeong (Seo Hyun jin), who has a history of unhappy relationships, relocates to the rooftop of a new building in an effort to have a fresh start.
Psychiatrist Joo Young do (Kim Dong wook) does everything in his power to help people to search for new meanings in life and move on.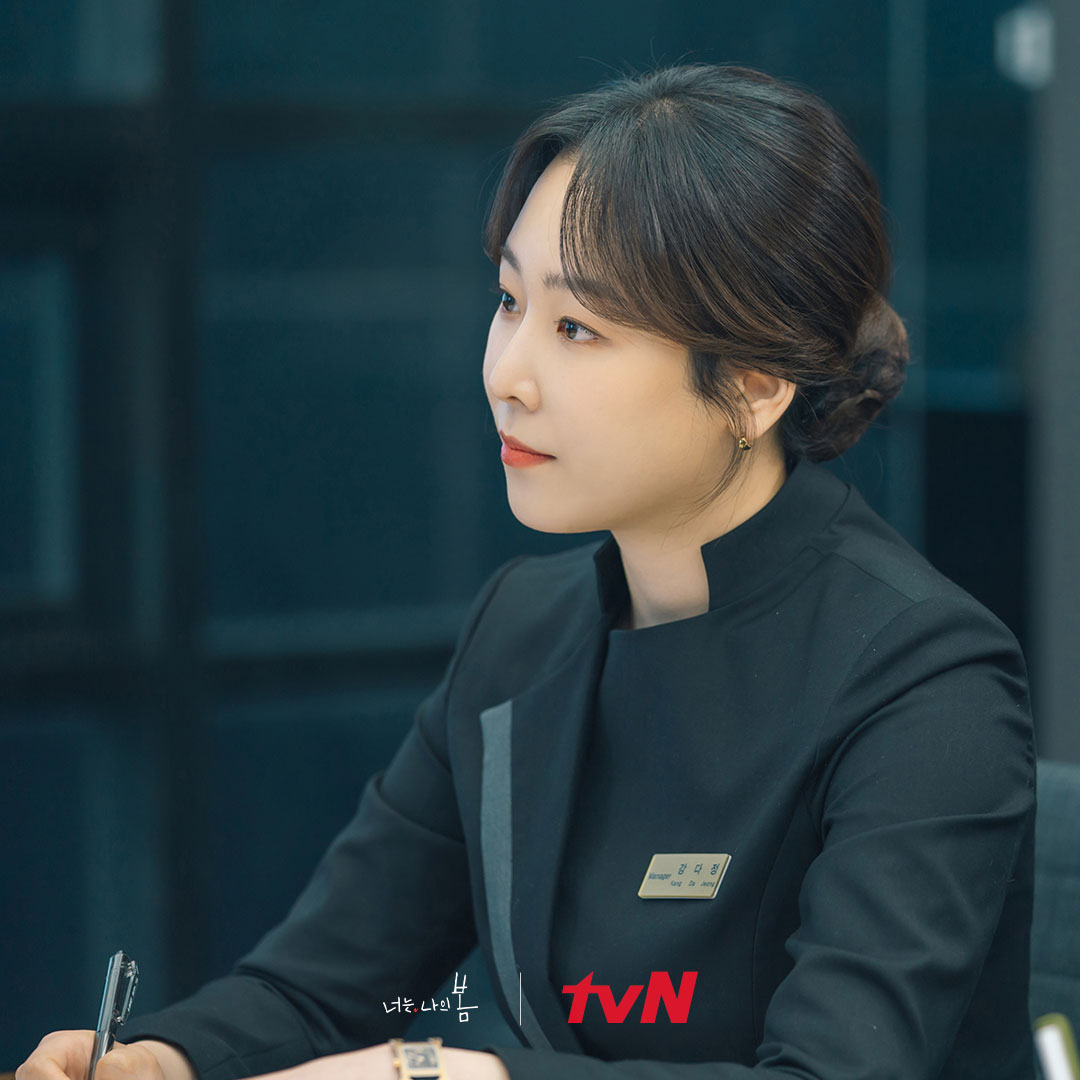 Actress Ahn Ga yeong (Nam Gyu ri) is recovering from depression and is unsure of how to handle a new romance. Chae Joon (Yoon Park), the CEO of an investment company, has a one-sided crush on Kang.
It doesn't have a very exciting or special plot. But! It connects the protagonists together unexpectedly and projects the importance of self healing and letting go of past traumas and distress.
If you like It's Okay to Not Be Okay (2020) or It's Okay, That's Love (2014), you shouldn't skip this drama!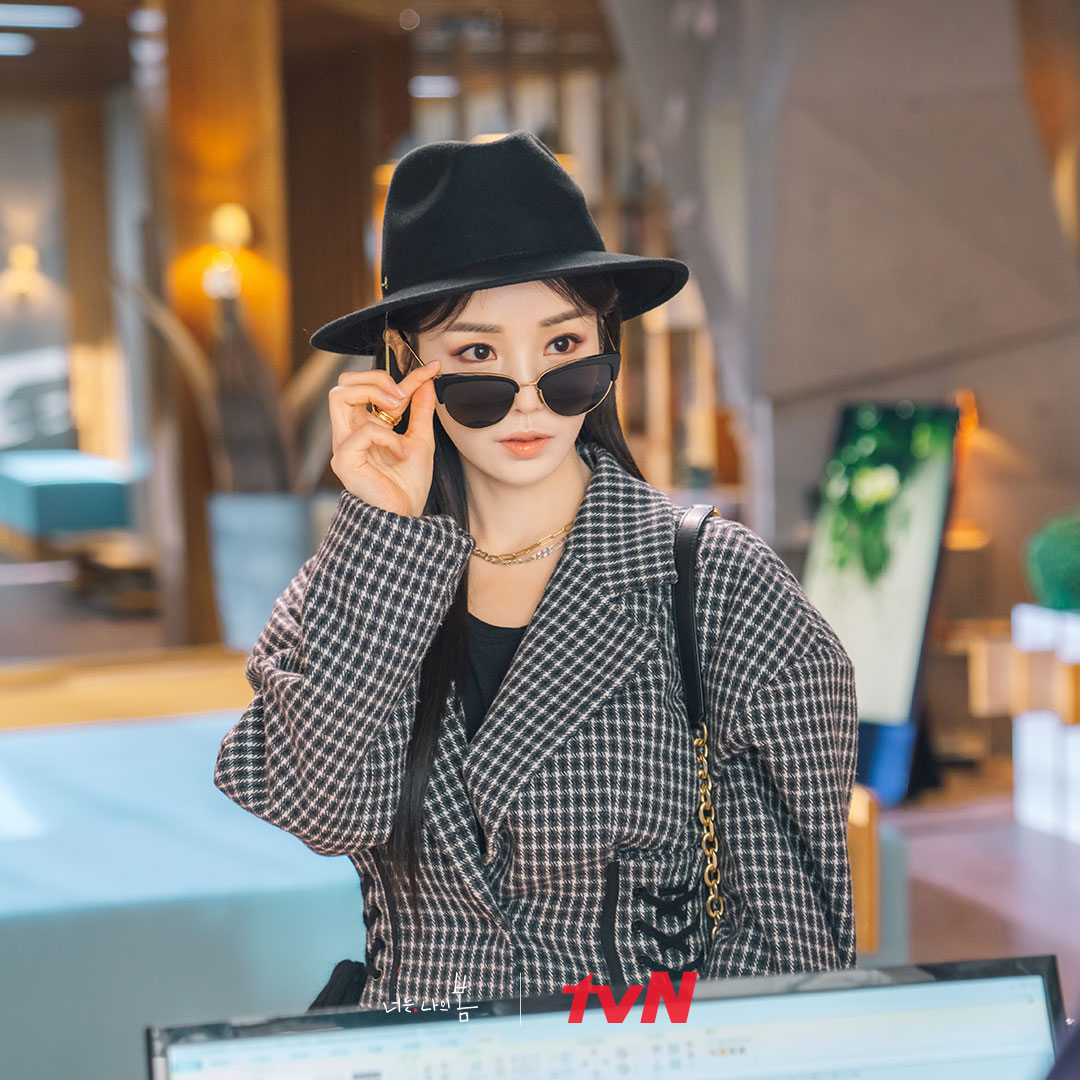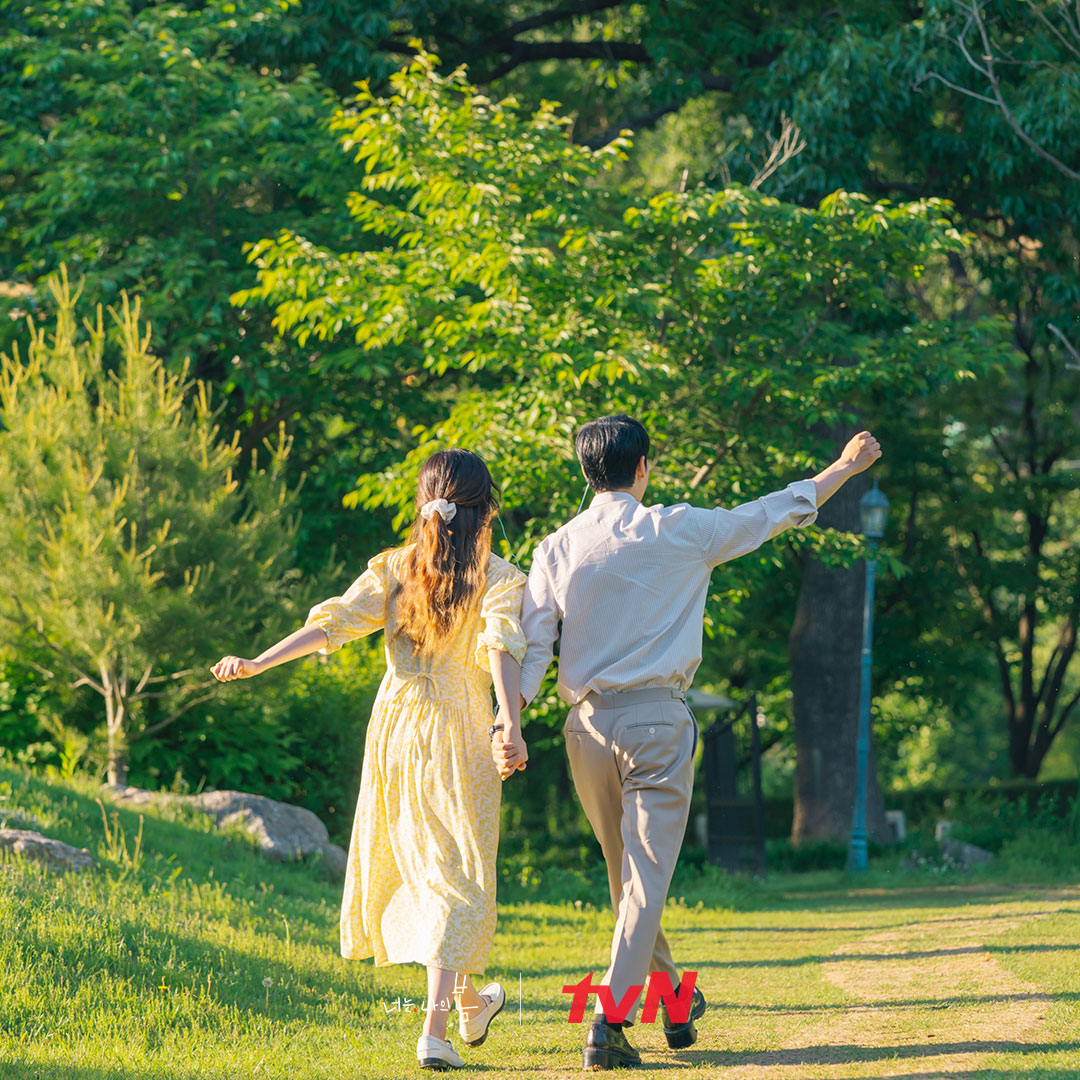 Starring: Seo Hyun jin, Kim Dong wook, Nam Gyu ri, Yoon Park
Release: July 5 – August 24, 2021
Genre: Romance, Thriller, Mystery, Drama
No. of episodes: 16
Valuable Quotes
Our emotion is like a glass of water. If we keep adding water into the glass, it would overflow.

Joo Young do, You Are My Spring
5. Navillera 나빌레라
Dare To Dream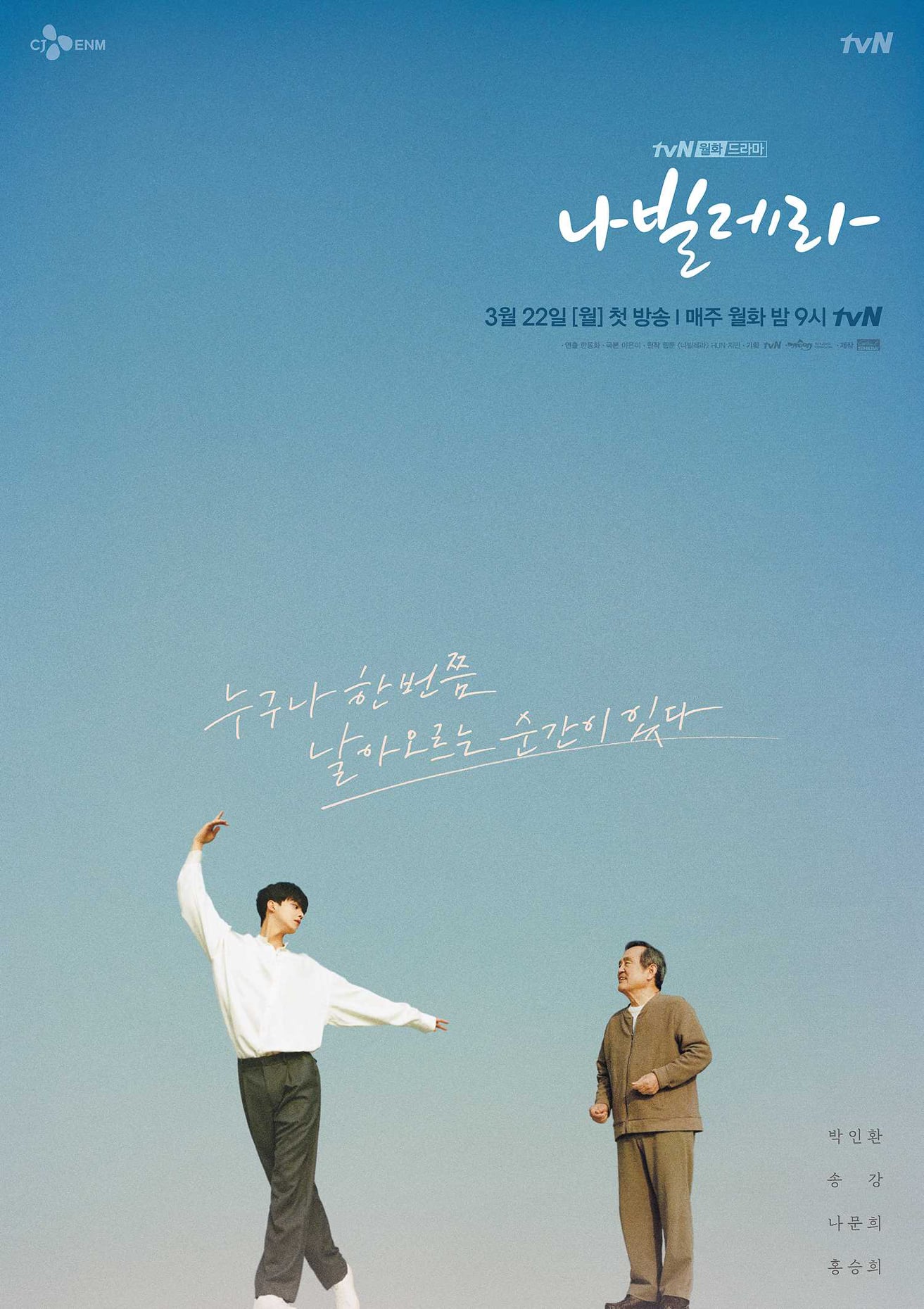 Navillera tells a heartwarming story of a 70-year-old retiree Shim Deok chul (Park In hwan) and a young guy Lee Chae rok (Song Kang) in his twenties become friends through ballet!
Shim made the decision to try to realise his lifelong desire of becoming a ballet dancer after observing how his peers began to regret the dreams they could not pursue when they were younger.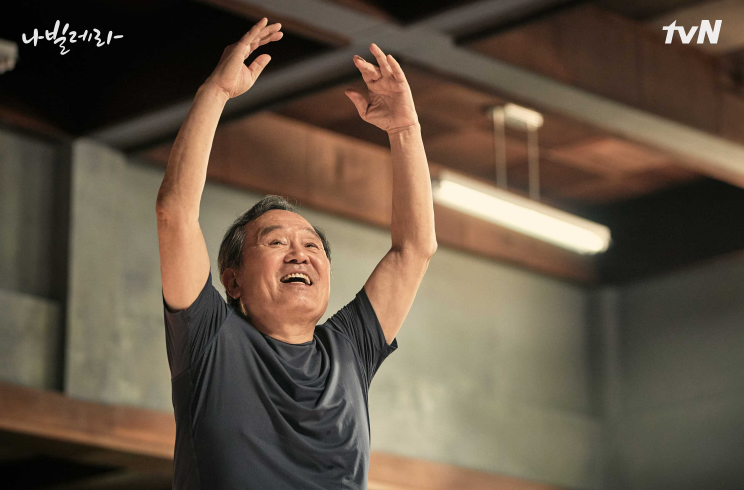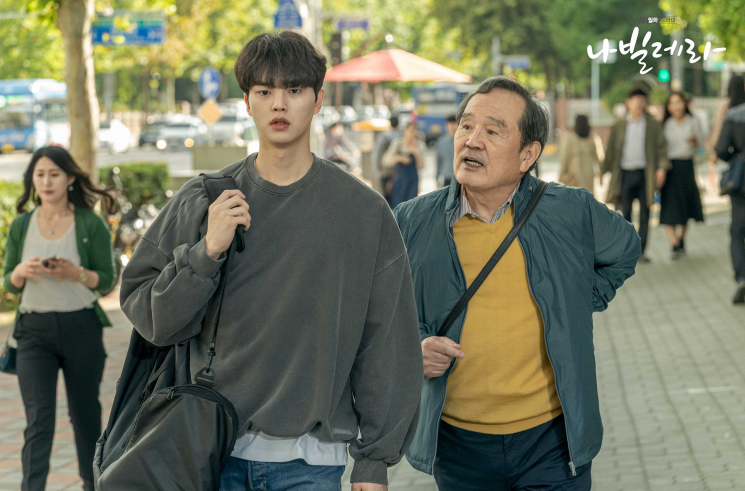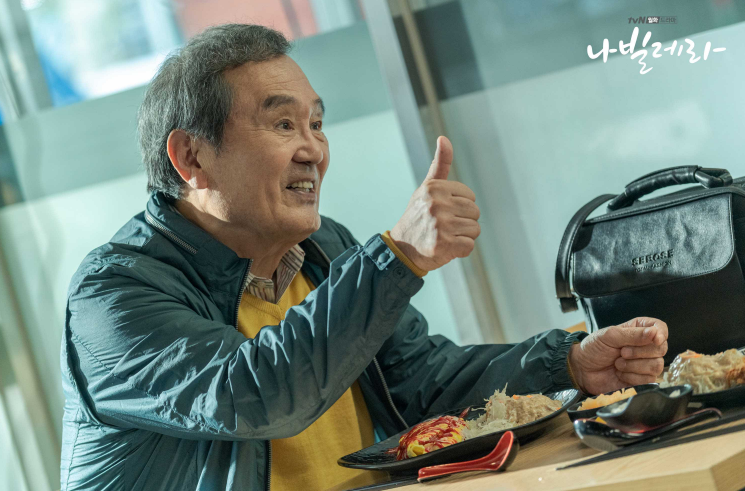 As he is facing financial difficulties, Chae rok's love for ballet has begun to fade. But things slowly began to change for him after he met Shim.
This inspirational series moves at a slower pace and is reflective. It takes its time to convey the story in detail and keep the audience's attention on the characters and their circumstances. It does a great job of highlighting the range of emotions they experience, from joy to despair.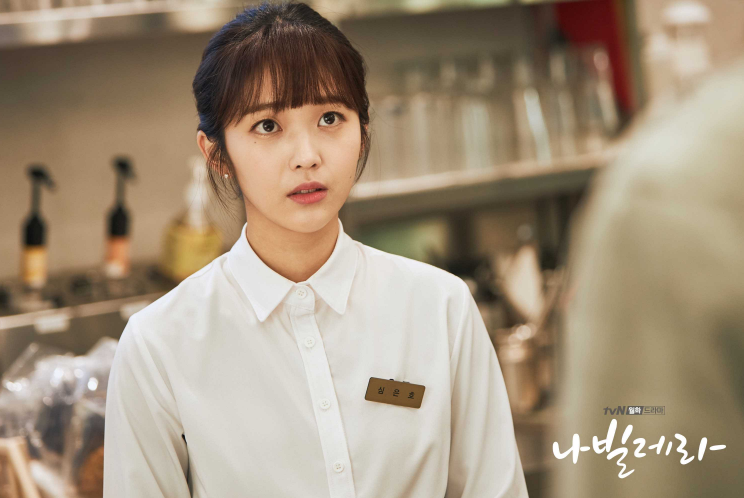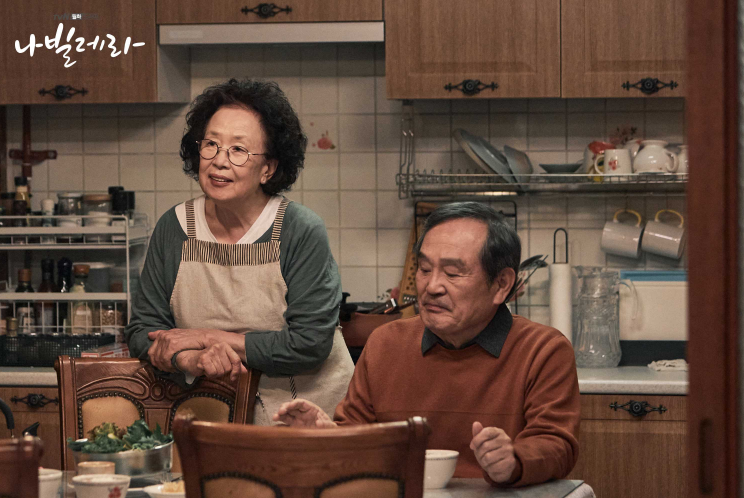 Starring: Park In hwan, Song Kang, Na Moon hee, Hong Seung hee
Release: March 22 – April 27, 2021
Genre: Life, Family, Friendship, Drama
No. of episodes: 12
Valuable Quotes
Happiness could be felt in the little details. You don't always have to achieve something grand.

Shim Eun ho, Navillera
When you want something with all your heart, you shine brighter than anyone.

Navillera
More Details
Jang Sung kyu, formerly a JTBC news announcer and currently a host of the YouTube variety show Workman, made guest appearances in two out of the five dramas!
Other artists who made guest appearances include Café Minamdang (2022) Seo In guk and Reply 1988 (2015) actor Choi Moo sung!
So, Kdrama lovers, what do you think? Don't miss out on these hidden treasures and watch the 5 underrated Kdramas now!
Interested in Kdramas? Read also 5 Best & Highest-rated Korean Dramas 2022