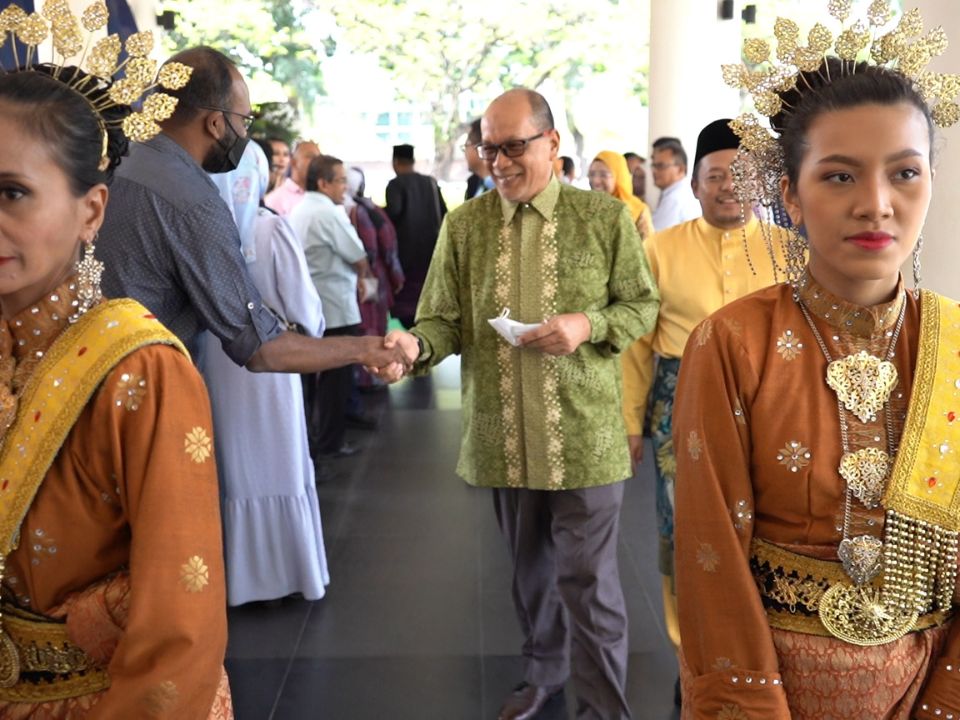 In giving more meaning and joy to the Hari Raya Aidilfitri (Eid al-Fitr) celebration for this year, Koridor Utiliti Selangor Sdn Bhd (KUSEL) and its subsidiary, SMARTSEL Sdn Bhd (SMARTSEL) have organized an Open House at The Saujana Hotel, Shah Alam on 2nd June 2022.
Rindu Seindah Raya Open House To Strengthen Ties Between Stakeholders
The Open House was graced by the presence of Y.B. Tuan Ir Izham Bin Hashim, Selangor State's Agriculture and Infrastructure EXCO and Puan Hajah Norita binti Mohd Sidek, Chief Executive Officer, Menteri Besar Incroporated (MBI) Selangor, alongside other 1,000 honourable and invited guests.
This year's Hari Raya celebration was significant as Malaysians were finally allowed to return to their hometowns for the first time in two years, or "Balik Kampung"; hence the Open House's theme, "Rindu Seindah Raya".
The dining halls were embellished with the 1970s and 1980s- inspired decorations, and there were also a series of activities to instill a sense of nostalgia among the guests, transporting them back to their early childhood days of celebrating Hari Raya in their hometowns.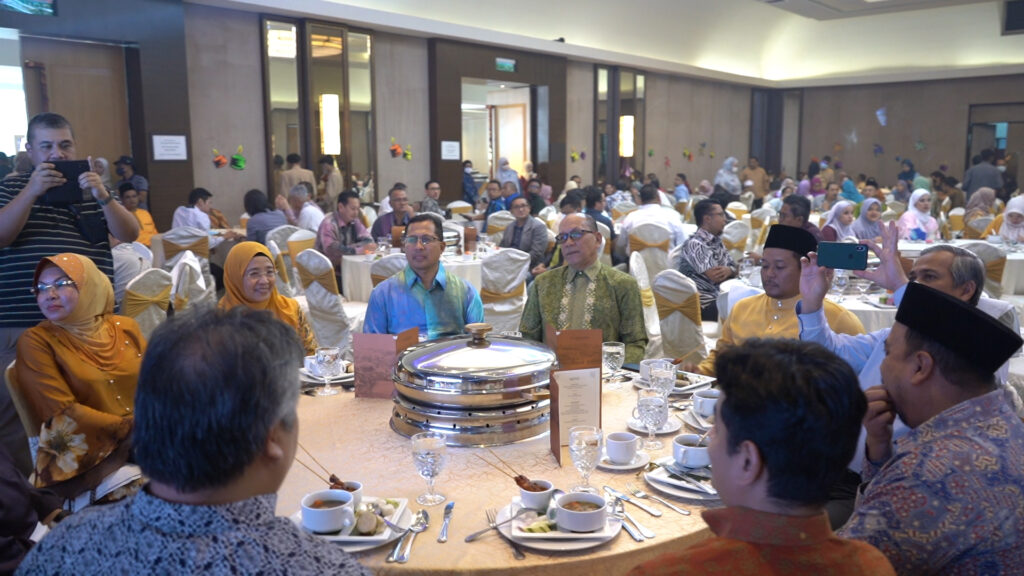 The Open House was held not only to celebrate Hari Raya, but also to strengthen ties with present stakeholders and introduce the companies to the new ones.
With a better understanding amongst the key stakeholders in the Selangor Government, District Officials, and private entities in the town-planning and utility industries, Selangor will not only see a more efficient, but also effective utility infrastructure development throughout the State, including a wider reach of high-speed internet in the under-served areas.
What Is KUSEL And SMARTSEL?
KUSEL is a wholly-owned subsidiary of Menteri Besar Selangor Incorporated (MBI); a One-Stop Agency (OSA) in charge of overseeing the development of corridor utility infrastructure in Selangor.
Meanwhile, SMARTSEL is a State-backed telecommunication infrastructure company with the authority to plan, build, provide, and maintain a shared fibre infrastructure throughout Selangor.
For more information, kindly visit www.kusel.my.