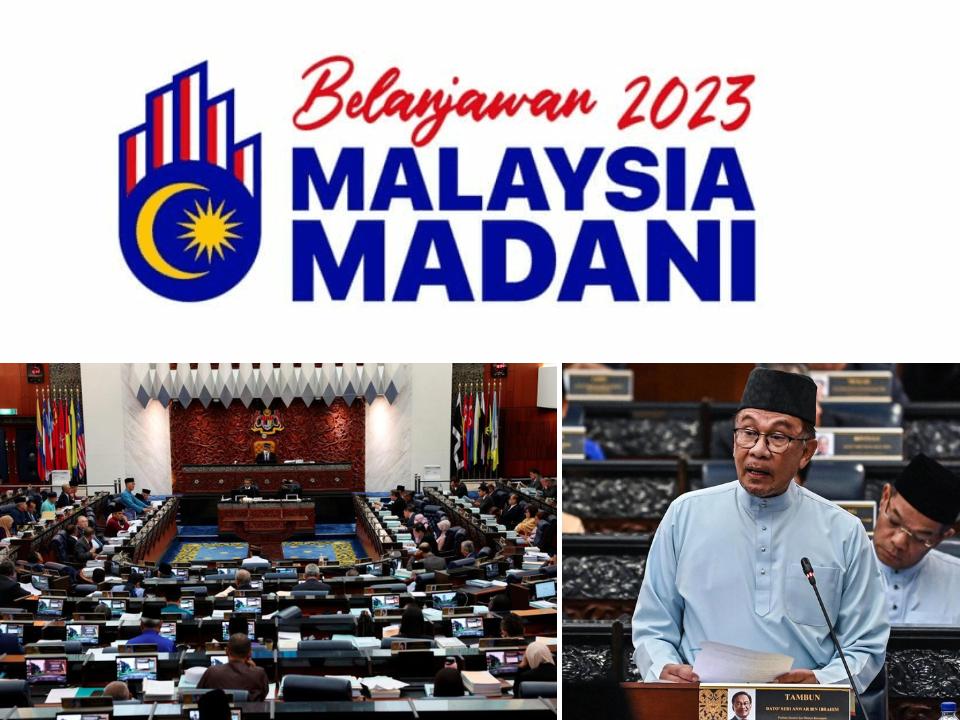 Dato' Seri Anwar Ibrahim declared that the amended Budget 2023 will put a strong emphasis on promoting investments and economic growth while safeguarding the populace.
Malaysia Madani Budget 2023: Key Highlights And List Of Incentives
1. Housing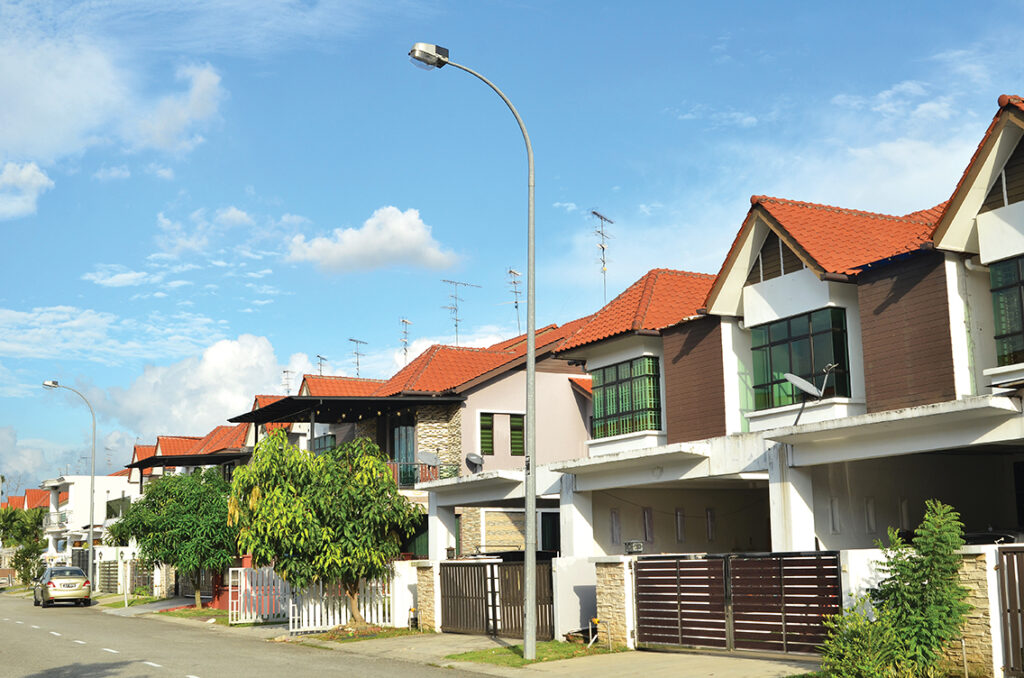 Stamp Duty Exemption for Homebuyers
– Full stamp duty exemption for first-time homebuyers to encourage homeownership.
– Full stamp duty exemption for those buying a home worth below RM500,000 until 2025.
– 75% stamp duty exemption for houses worth above RM500,000 to RM1 million until 31 December 2023.
Stamp Duty Exemption for Transfer of Property to Family Members
For the transfer of property by way of love and affection between parents and children, grandparents and grandchildren:

– Stamp duty on the instruments of transfer of property is fully exempted, limited to the first RM1 million of the property's value.
– The remaining balance of the property's value is subject to the existing stamp duty tier and a 50% remission is provided on the stamp duty imposed.
– This exemption applies for instruments of transfers executed from 1 April 2023 and is only applicable for Malaysian citizens.
Housing Credit Guarantee Scheme (HCGS)
– Housing Credit Guarantee Scheme (HCGS) will be ready to guarantee home financing up to RM5 billion and expected to benefit 20,000 borrowers in need in 2023.
New PPR Houses
– New People's Housing Projects (PPR) are being implemented involving an allocation of RM367 million, expected to provide a home for 12,400 rakyat.
Internet Access at PPRs
– The government will also provide free internet access at 56 selected PPRs for the benefit of the local community.
Rumah Mesra Rakyat
– RM358 million for the Rumah Mesra Rakyat programme under Syarikat Perumahan Negara Berhad (SPNB) to construct 4,250 units under an affordable price.
PPRs Maintenances & Repairs
– RM50 million allocation to ensure PPRs are a safe place to live with the priority to replace dilapidated elevators.
– To expedite the procurement process, the quotation limit for the procurement of maintenance and repair works of elevators has been increased to RM1.2 million from RM500,000.
Expand of The Habitability of Public Housing
– A total of RM30 million will be provided to increase the habitability of public housing in Kuala Lumpur.
New Wakaf Land
– The government will increase efforts to unlock the value of wakaf assets.
2. Cash Aid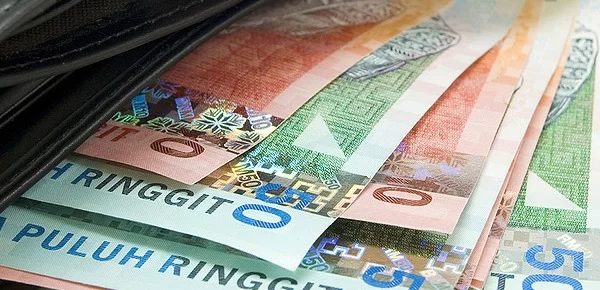 Minimise Cost of Living Impact
– RM64 billion for subsidies, aids and incentives to minimise the cost of living, through price control, cash aids and services for the needy.
Cash Aid for Households
– Household with combined income of <RM2,500 will obtain up to RM2,500 under Rahmah cash aid initiative (the amount will depend on the number of children).
RM600 for Those Under e-Kasih Database
– Those in the e-Kasih database under the Women, Family, and Community Development Ministry will receive another RM600 in the form of food baskets or vouchers.
RM200 for Youths
– 2 Million youths (18 to 20 years old) will be eligible for the "e-Tunai Belia Rahmah" scheme – amounting to RM200 per individual.
RM700 Aidilfitri for Selected Civil Servants
– RM700 Aidilfitri assistance for all civil servants grade 56 and below, including contract workers.
– Pensioners will also get RM350 in special aid.
Cash Aid & Subsidies for Rice Farmers
– RM228 million to give rice farmers cash aid of RM600.
– RM1.6 billion in subsidies for rice farmers.
3. Tax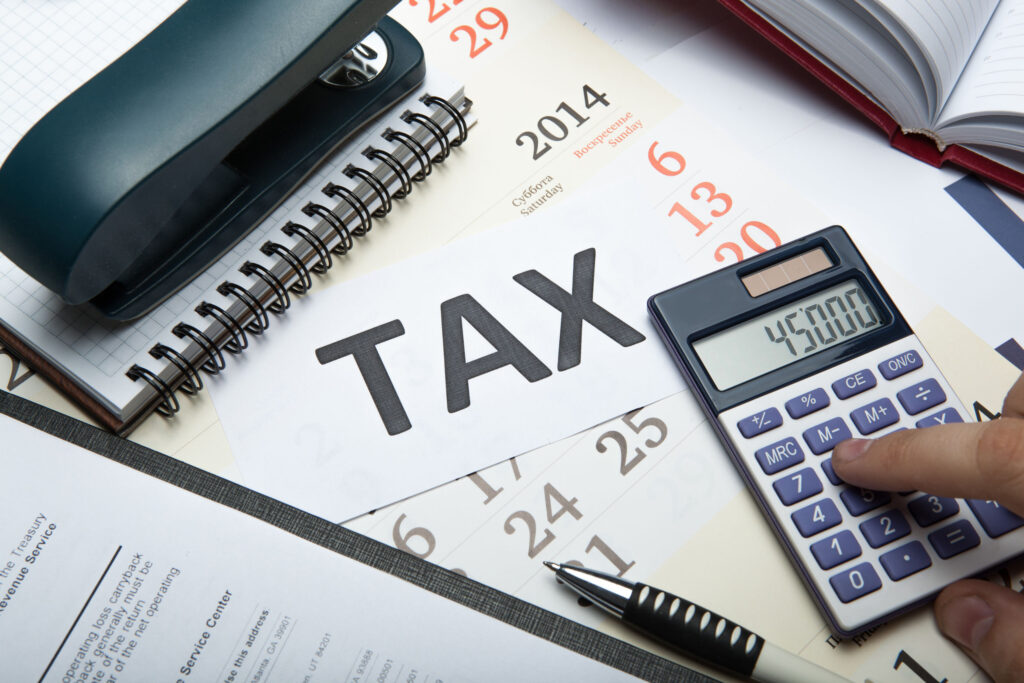 Income Tax Payers
– 2% income tax reduction for those earning between RM35,000 to 100,000 per annum.
– 0.5% and 2% income tax increasement for those earning between RM100,000 to RM1 million per annum.
Tax Relief for Medical Expenses
– Tax relief for medical expenditure has been increased to RM10,000.
New Luxury Goods Tax
– The government plans to implement a luxury tax this year for high-priced items such as luxury goods.
Capital Gains Tax of Share Disposal
– The government will study the introduction of a capital gains tax (at a low rate) for the disposal of unlisted shares by companies from 2024.
Excise Duty for Nicotine-Based Gel, Liquid Products for Vapes, E-cigarettes
– The gov is also supporting a proposal for excise duty on vapes, gels, and nicotine-based liquids used in e-cigarettes.
New Programme On Self-Declaration Of Unpaid Tax
– The Inland Revenue Board (IRB) and Customs Department will implement a programme for self-declaration of unpaid tax, where a 100% penalty waiver will be granted between June 1, 2023 and December 31, 2024.
Income Tax Reduced for SMEs
– The taxable income for small and medium-sized enterprises and micro businesses for the first RM150,000 will be reduced from 17% to 15% for YA2023.

4. Infrastructure and Public Transport
| | |
| --- | --- |
| Airports | – The Penang International Airport and Subang Airport will be expanded and upgraded by MAHB. |
| Pan Borneo Highway | – Government to expedite completion of the Pan Borneo Highway. |
| Malaysia's Financial Hub TRX | – The Tun Razak Exchange will become the country's international financial hub. |
| Federal Roads | – RM2.7 billion is allocated for the maintenance of federal roads. |
| Infrastructure Projects | – RM300 million for G1 to G4 contractors doing minor maintenance works. |
| New Roads in Rural Areas | – RM1.5 billion for upgrading and building new roads in rural areas. |
| Street Lights in Accident-Prone Road Stretches | – RM50 million will be allocated for street lighting in accident-prone road stretches. |
| Pothole Repairs | – RM100,000 allocated to each district for pothole repairs. |
| MRT3 Costs to Below RM45b | – The Mass Rapid Transit Line 3 (MRT3) project costs to decrease below RM45 billion, to ensure savings can be redistributed for the benefit of the rakyat. |
| MyBAS50 Unlimited Travel Pass | – Prasarana will launch a MyBAS50 Unlimited Travel Pass in Johor Bahru. |
| Stage Bus Service Transformation (SBST) Programme | – RM150 million will be allocated to expand the implementation of the Stage Bus Service Transformation (SBST) programme to Melaka, Kuching and Kota Kinabalu. |
| My50 Public Transport Pass | – The government will continue the My50 monthly public transport pass benefiting 180,000 people. |
| Vehicle License | – The government has agreed to pay for driving tests for motorcycle B2, taxi, bus, and e-hailing licenses. |
| Hospitals | – The government will upgrade 26 hospitals. |
5. Flood Mitigation And Natural Disaster Prevention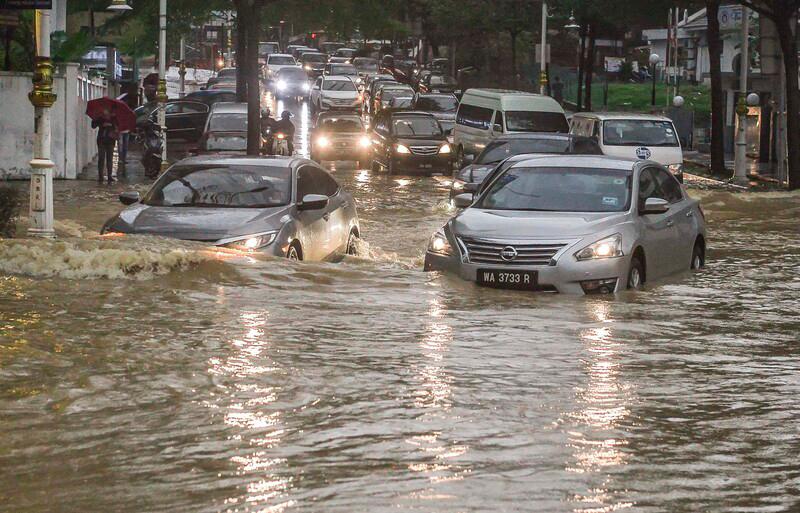 Flood Mitigation Plans
– Six flood mitigation projects will be re-tendered by June to avoid wastage – in Johor, Klang, and Kelantan.
– RM150 million will be allocated to the National Disaster Management Agency (Nadma) to procure assets, improve warning systems and dissemination of aid to people.
6. Job Opportunities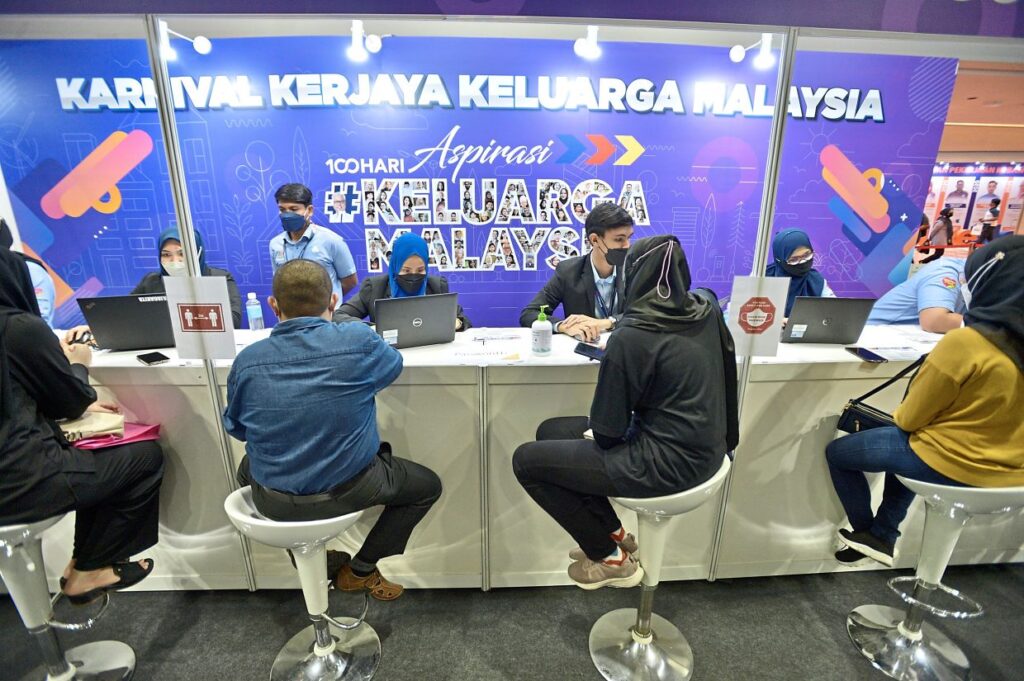 Technical & Vocational Education & Training (TVET)
– Technical and vocational education and training (TVET) will be improved by having major industry players provide jobs for TVET graduates at decent wages, to ensure they receive a salary of more than RM2,000.
SOCSO
– SOCSO will provide an incentive of RM600 monthly for three months as an addition to the salary offered to employers who hire TVET graduates.
– SOCSO will also incentivise employers to hire disabled people, ex-convicts, the homeless, and the chronically unemployed.
– SOCSO will offer 30,000 existing gig workers an RM4,000 subsidy for training programme, they also will be able to claim RM300 a month as compensation during the training programme.
GLCs to Invest in Startups
– GLCs such as Khazanah Nasional Bhd and funds such as the Employees Provident Fund (EPF) will allocate RM1.5 billion to invest in local start-ups.
MYCIF Secure Finance Needs for Startups & Micro Business
– The additional RM40 million to Malaysia Co-Investment Fund (MYCIF) will further enhance the liquidity of equity crowdfunding and peer-to-peer (P2P) markets to serve the financing needs of this important segment of the economy.
Funds to Promote Local Artistic Products
– The creative industry will receive RM102 million under the Digital Content Fund (DKD) to help market local works and to produce more fresh and artistic products.
7. Finance and Loans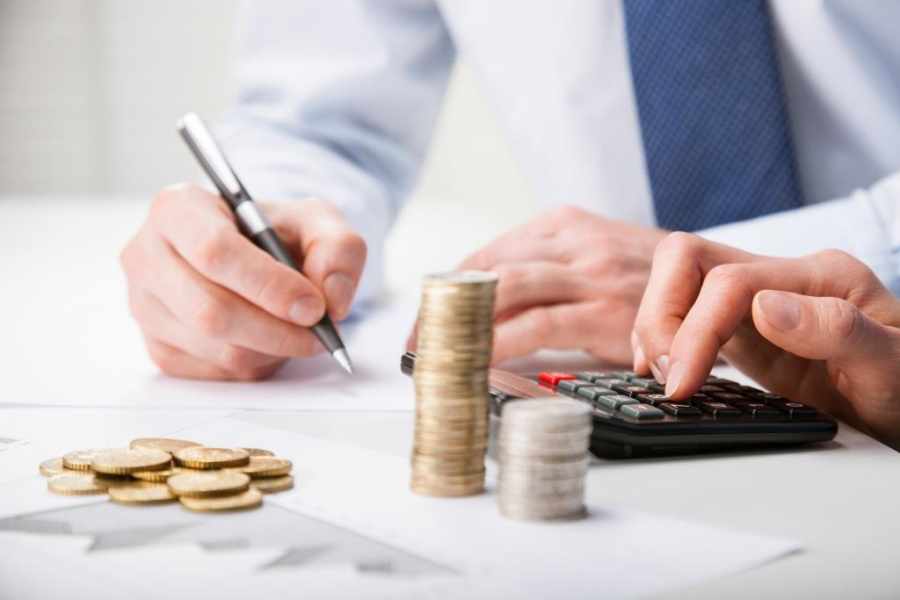 Releasement of Bankrupt Malaysians
– Small bankruptcy cases that owe less than RM50,000 and meet the conditions will be released immediately starting 1st March 2023.
Loan Facilities & Financing Guarantees
– Government agencies will continue to provide loan facilities and financing guarantees up to RM40 billion, of which RM1.7 billion will be disbursed by Bank Negara (BNM), Bank Simpanan Nasional (BSN), and Tekun.
New "kill-switch" Policy for All Banks to Control Online Scams
– To curb online scams, BNM will introduce a "kill-switch" policy for all banking institutions. Account holders can immediately freeze their accounts and ATM cards if they detect suspicious activity.
ASB Dividend
– 5.1 cent per unit for members with units held below RM30,000.
– 4.6 cent per unit for members with units held above RM30,000.
Individual Investment in ASB & ASB2
– Individual investment limit for ASB and ASB2 will be increased to RM300,000.
Amanah Saham Malaysia (ASM)
– Increase the size of the Amanah Saham Malaysia (ASM) fund by RM5 billion.
EPF Shariah Savings
– Shariah savings in EPF will be segregated and no longer invested with conventional savings starting 2024.
EPF Members Receive RM500 Contribution
– EPF members age between 40 to 54 years old with savings of less than RM10,000 in Akaun 1 will receive RM500 contribution from the government.
8. Food Security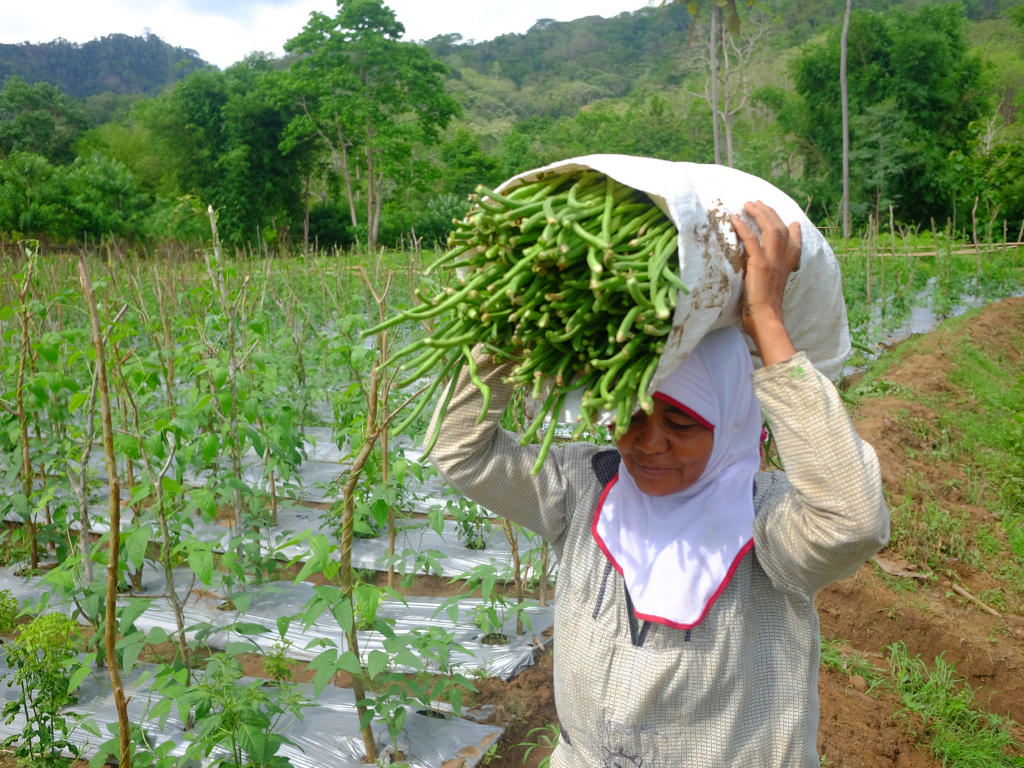 | | |
| --- | --- |
| Loans for Local Food Production | – RM1 billion in loans to help improve local food production. |
9. Education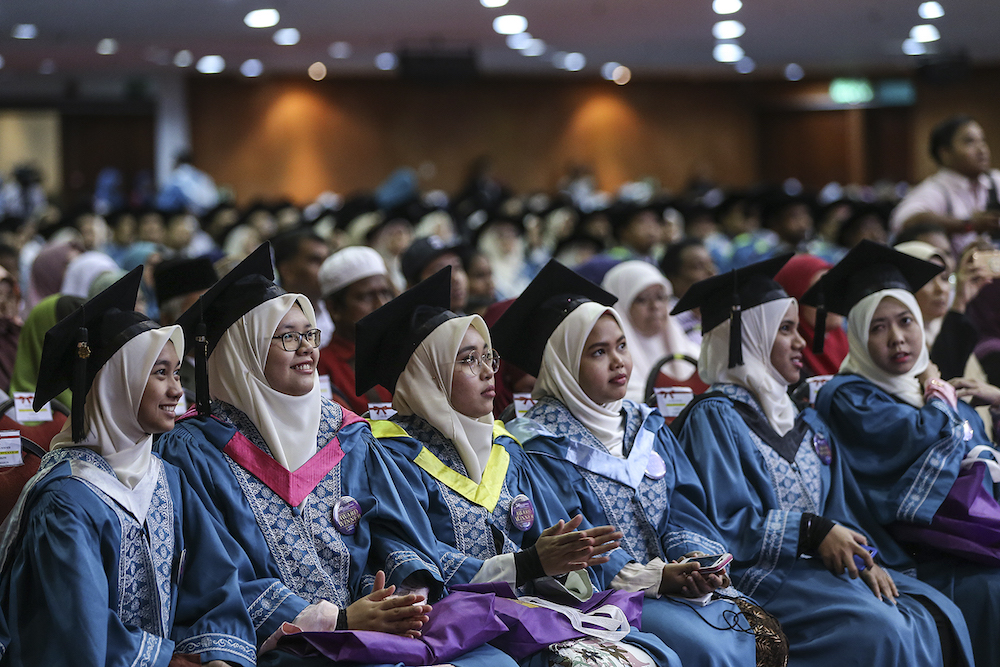 | | |
| --- | --- |
| Moratorium for PTPTN Loan Borrowers | – PTPTN borrowers earning less than RM1,800 will be granted a six-month moratorium in payments, with applications open starting in March 2023. |
| 20% Deduction for PTPTN Loan Borrowers | – A 20% discount on PTPTN repayments will be given for three months, starting in March 2023. |
| School Infrastructure and Learning Facilities | – RM2.3 billion will be provided to upgrade dilapidated school buildings and infrastructures in 380 poor schools; maintenance of school amenities and building OKU-friendly amenities; as well as the building of open halls for school assemblies. |
| Supplementary Food Plan (RMT) for 700,000 students | – RM777 million for the Supplementary Food Plan (RMT) will benefit 700,000 students. |
| Preschool Food Aid (BMP) for 240k students | – RM108 million for Preschool Food Aid (BMP) to benefit more than 240,000 students. |
| Internet Connection in Institutions | – RM35 million will be allocated to improve internet connectivity in higher education institutions. |
| Public Institutions | – RM436 million to improve and replace old infrastructure in public varsities. |
| Free Laptops for Schools | – The government will provide schools with 50,000 laptops. |
| Subsidy for Civil Servants | – For civil servants, a subsidy of RM180 a month for preschool fees will be given to households earning under RM7,000 a month. |
10. Tourism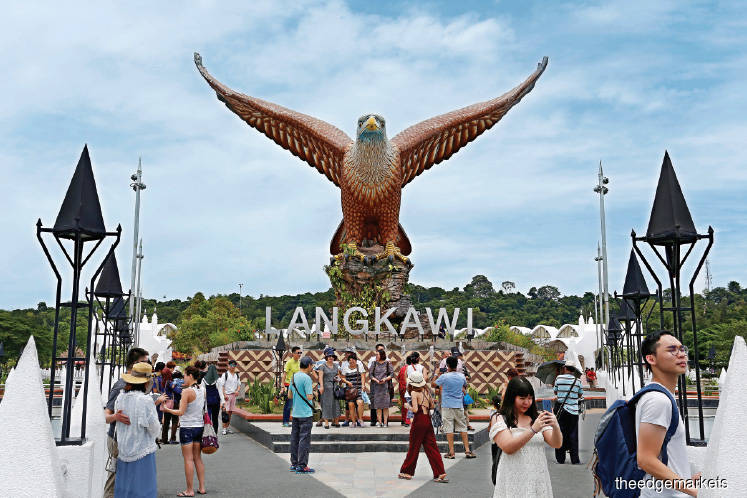 Malaysia Tourism, Arts & Culture
– RM250 million will be allocated for the tourism sector, of which RM115mil will be set aside for matching grants to promote tourism, arts and culture.
– RM50 million will be given to Malacca and Penang to maintain their UNESCO world heritage sites
11. Social Welfare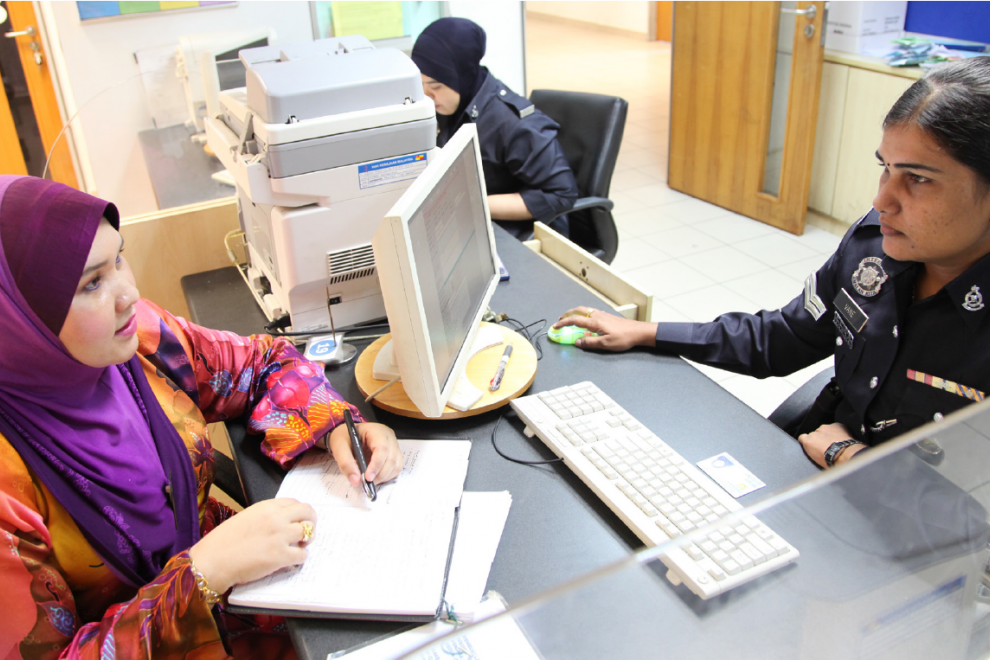 Children
– A special unit in the police force will be established to combat child pornography.
Women
– To encourage women to return to work, SOCSO will amend its act to enable grants matching 80% of the insured salary value. It is estimated that more than 130,000 women returning to work after giving birth will benefit from this grant (a total allocation of RM290 million annually).
Family
– RM120 million is allocated for Skim Perubatan Madani to help the poor access health services.
– Tax incentives for employers who provide childcare will be extended.
Are you living in a PPR building while looking for cheap internet service? Take a look into Jalinan Digital Negara: Free High-Speed Internet For PPR Community For 9 Months to obtain internet without any charge!