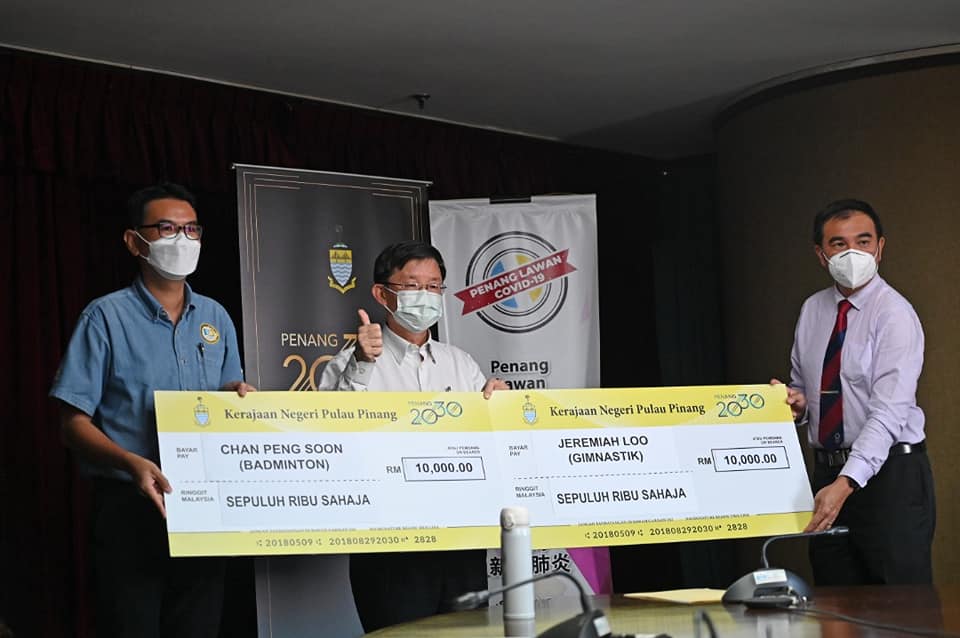 Penang presents an incentive of RM10,000 each to two state athletes who are representing Malaysia in the Tokyo Olympic Games. The Olympics athletes are set to compete in the game starting from July 23 to Aug 8, 2021.
According to a statement earlier, Chief Minister Chow Kon Yeow said that the incentive was to encourage the two athletes Chan Peng Soon and Jeremiah Lu Phi Singh, to do well in the world's largest sports event.
He believes that the participation of the two state athletes can lift the spirits, dreams and aspirations to sustain the development of these prestigious sports and enhance the role and talent of human capital in achieving the Penang Vision 2030.
"The Tokyo 2020 Olympics has not started yet, but it is important that their efforts and success in representing the country and Penang fuels the spirit of sportsmanship and hopes for Malaysia to win its first gold medal," he said.
Shuttle Chan and artistic gymnast Loo express their gratitude in the teleconference session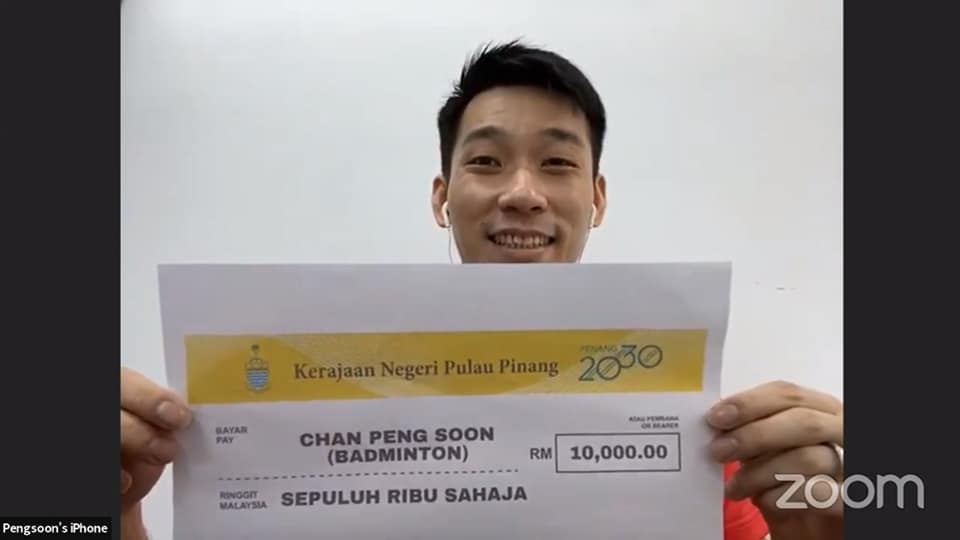 Chan thanked the state government for the continuous support for him, despite participating in the Olympics three times now.
"Giving such incentives, for all state athletes, is a source of encouragement," said Chan – Buletin Mutiara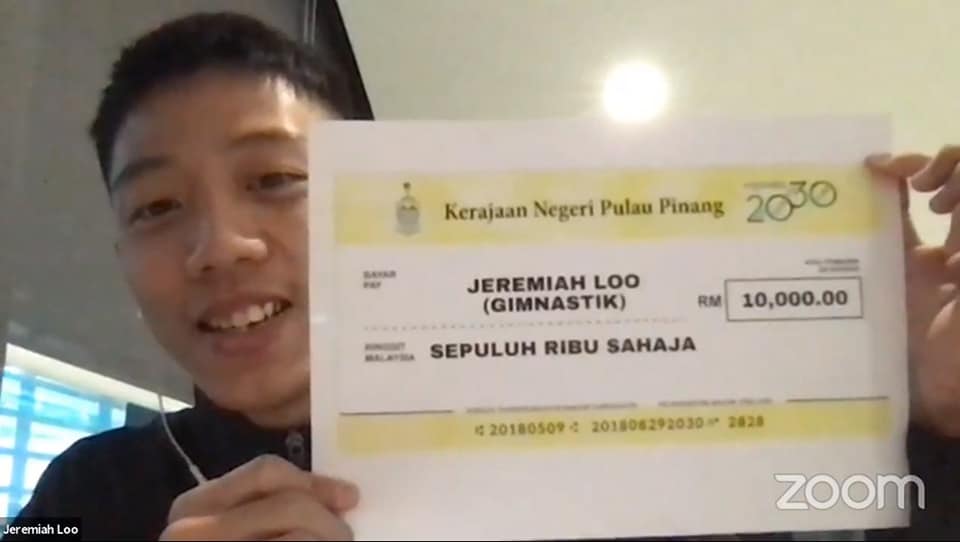 "Thank you for holding this teleconference session, thank you to YB Soon Lip Chee and YAB Chow Kon Yeow as well as the State Government for their support to the athletes."
"I feel so grateful and proud for this incentive," – said Jeremiah quoted by Buletin Mutiara.