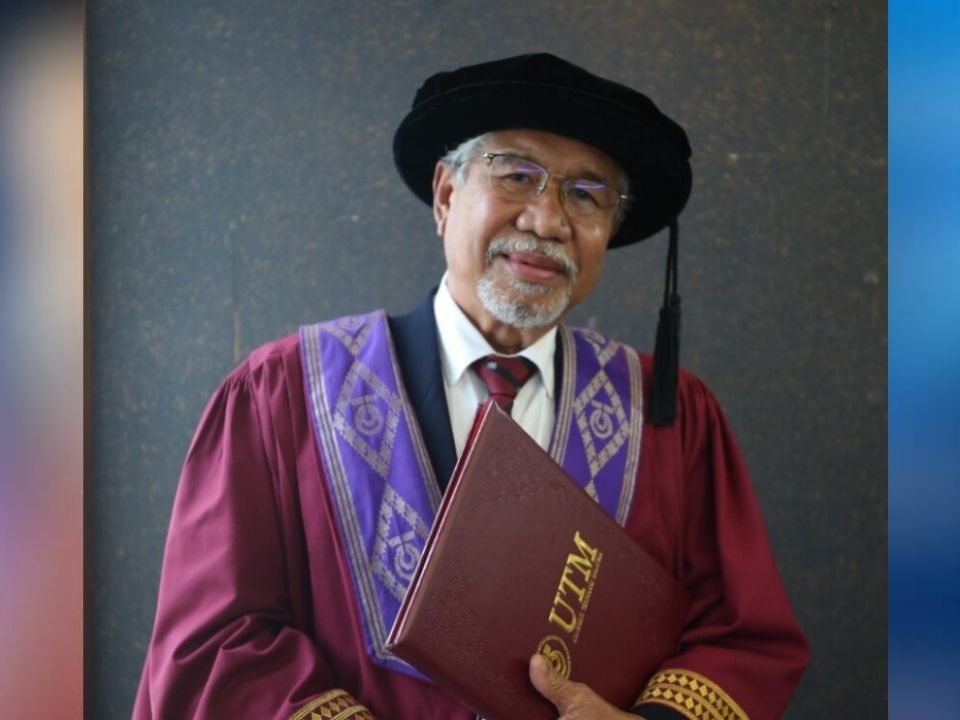 An oldest UTM graduate, Dr Abdul Rahim Ramli finished his PhD at the age of 71 after 6 years of studies in Urban and Community Planning.
Receiving his doctoral research degree (PhD) at the Universiti Teknologi Malaysia (UTM)'s 64th Convocation Ceremony, Dr Abdul Rahim Ramli proved that age is just numbers.
Oldest UTM Graduate in the 64th Convocation Ceremony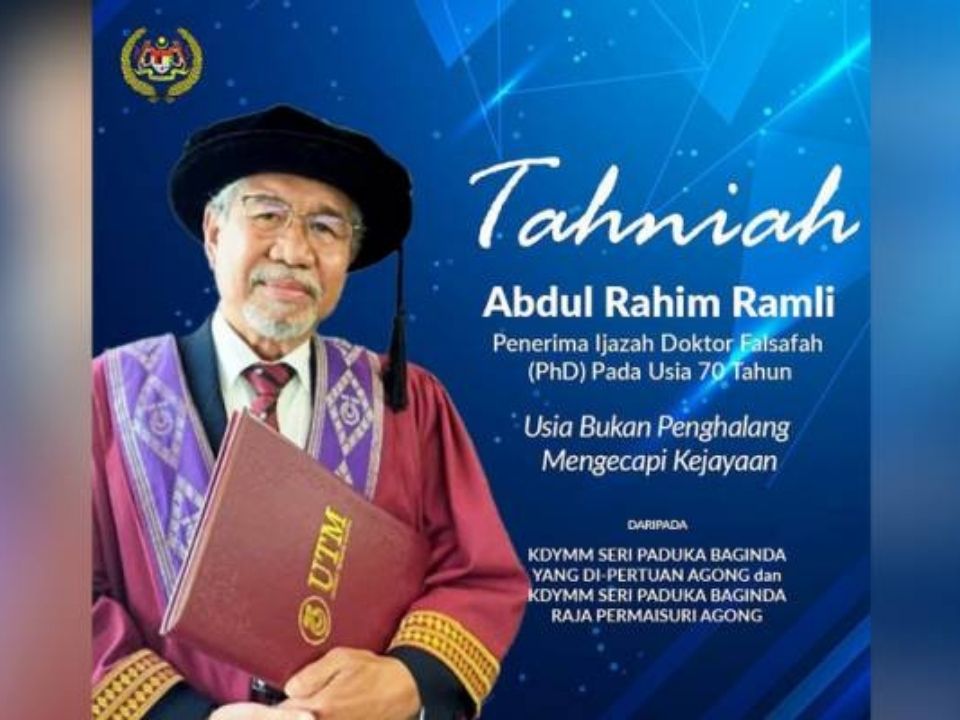 As the oldest graduate in this year's event, his study journey has actually stopped a long time ago before he decided to pursue a PhD. Simply put, his journey as a student are as below:
Diploma in 1970s
Bachelor's degree in 1990s
Master's degree in 1990s
He had received all of these while he was working as the government servant and admitted that even though it's a tiring journey, the success made it all worth it in the end.
Patient of Hypertension & Diabetes
With the willing-to-do spirit, he achieved his success today as a patient of hypertension and diabetes.
It is however not the reason to give up as he had received full support from his family. Besides his wife, his son, Prof. Ir. Dr Sharul Kamal Abdul Rahim who is one of the UTM teaching staff has always given him the moral support needed in finishing his PhD.
"It is not easy to pursue a PhD and I'm very happy to have finished this journey even though I took quite a long time considering my old age," he said referring to the 6 years of time he took to receive his PhD.
Family Support Contributes to His Success
When he planned to pursue his studies 6 years back, he had already been diagnosed with his illness. However, with the encouragement given by his daily life, especially his wife and his children, he decided to accept the challenge and went to class again.
"It was absolutely challenging as my research had to involve fieldwork, and I had to allocate my time for both my work and my research," he explained.
As a proactive person, he also revealed that following his retirement in 2006, he has been working as a part-time lecturer in a polytechnic university up until 2019.