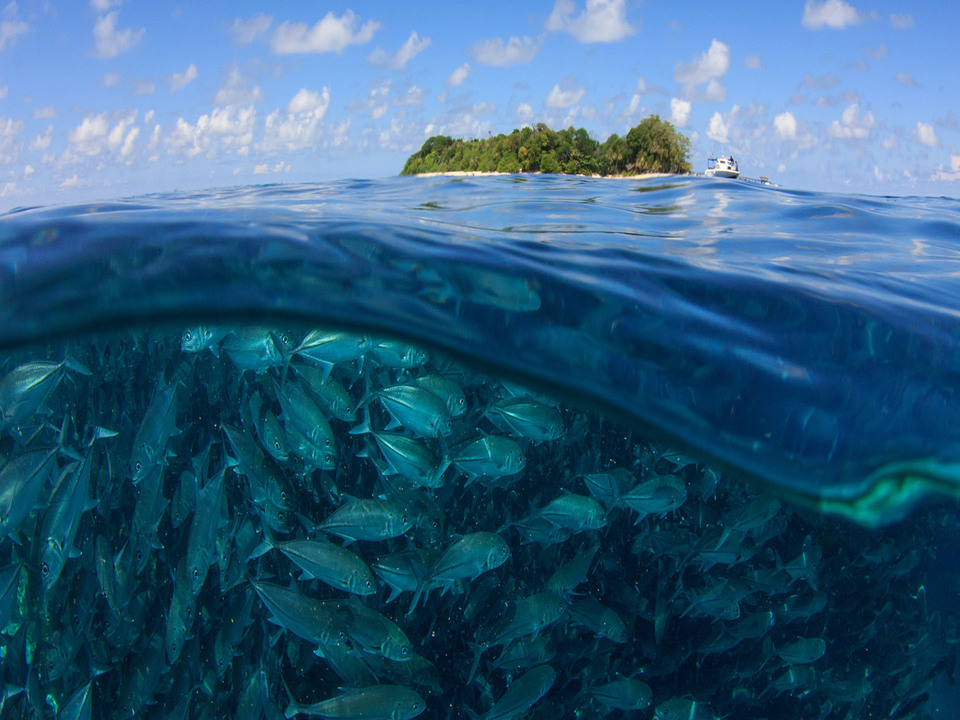 Image via Remote Lands
With the recent lift on COVID-19 measures in Malaysia, holiday destinations and vacation getaways are lingering on everyone's minds! Considering that there are only six more months left until 2023 arrives as well, it is understandable that many are beginning to search for places to spend a well-deserved trip, such as paying a visit to Malaysian islands.
Picturesque blue seas and skies, sandy beaches, and fun-filled water sports to play – perfect for people of all ages! The only question that remains is "Which ones and when?"
Hence, visit Malaysian islands today using this list which includes the best (and worst) times to travel and must-try activities just for you!
Semporna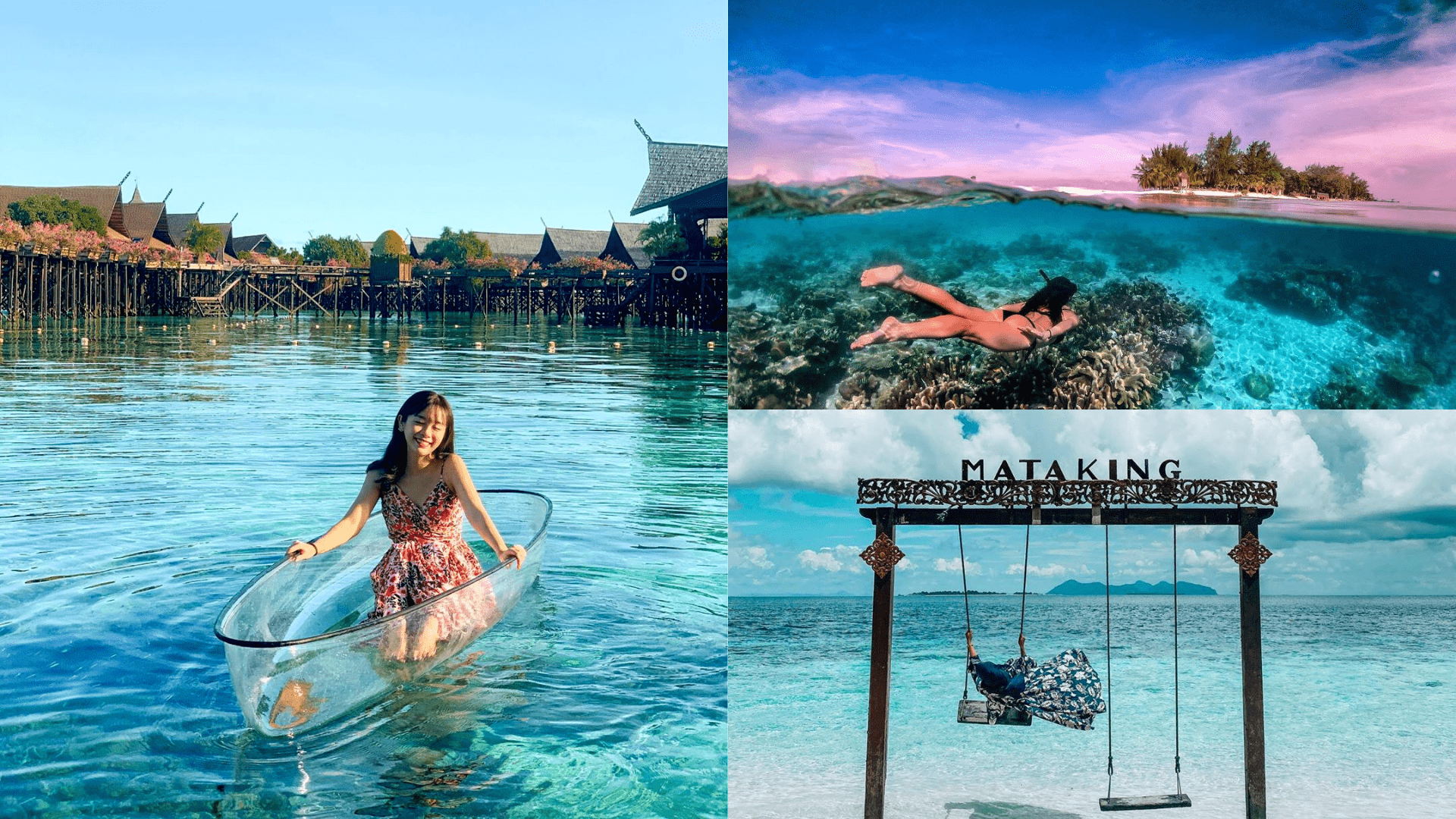 Image via klook
Lucky for you: Semporna can be visited all year round!
A beautiful collection of islands on Sabah's southeast coast, Semporna is renowned for its crystal-clear, turquoise waters and diving sites. Snorkeling, island hopping, hiking, and exploring the nearby floating villages are just a few of the amazing activities you can partake in here!
Perhentian, Redang, Lang Tengah, and Tioman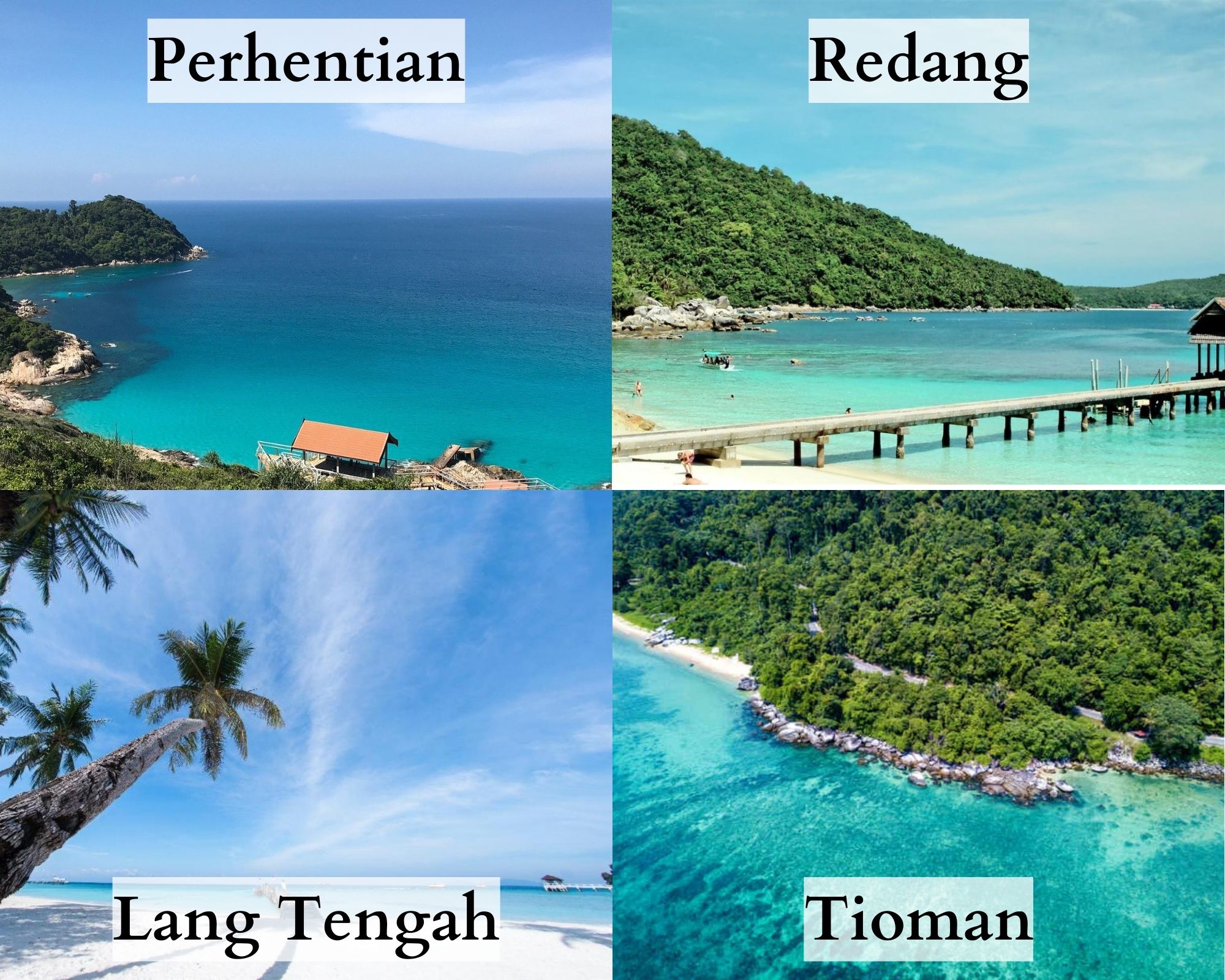 March until September is the best time to visit these Malaysian islands – with the exception of Tioman being from May until September instead. The worst time is from November until February due to the ongoing Northeast Monsoon season which will heavily affect the surrounding areas.
Perhentian, Redang, Lang Tengah, and Tioman are all clustered across peninsular Malaysia's east coast. Depending on the purposes of your holiday stay, one island may be more suitable than others. Lively Redang is home to live band music and nightly fire shows while the other three cater to tourists seeking peace, calm, and tranquillity through snorkeling or diving.
Pangkor and Port Dickson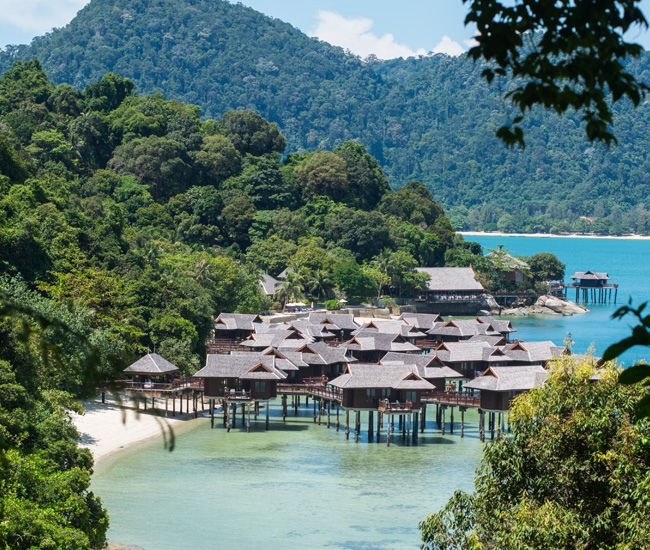 Pangkor and Port Dickson have a relatively short window for their best visit time in May and July. The worst time will be from October to December as humidity and wetness will rise.
Although not as high in demand as the east coast islands, island-hopping and taking pictures at Kota Belanda (a Dutch fort) are still activities of great interest at Pangkor. Port Dickson is also surrounded by a variety of smaller but pretty beaches as well as entertainment hotspots – such as Kota Lukut Museum and Fort, Alive 3D Art Gallery, Cape Rachado Lighthouse, and more!
Rawa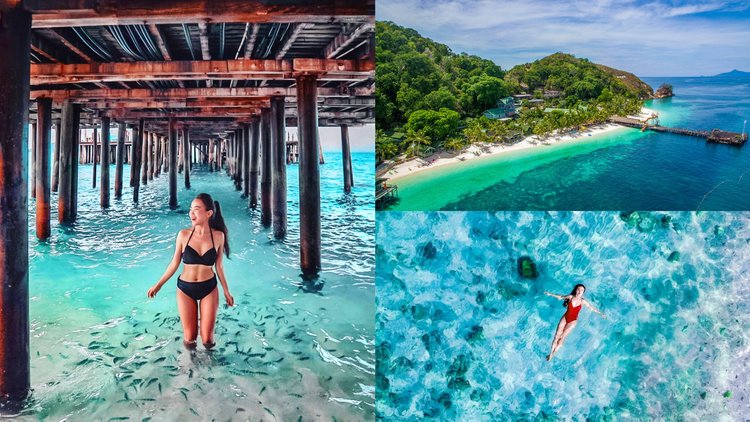 Image via klook
Rawa is best visited from March until October – a whole 8 months, the longest on this list! Fortunately, the worst time is short too, only in December and January.
Tucked down under Mersing, Johor, private island – Rawa – is one of the finest white-sand beaches Malaysia has to offer with coral reefs to make snorkeling a truly exciting experience! They are also known for their legendary Saturday night BBQ with a wide array of delicious dishes and cocktails to satiate your appetite!
Langkawi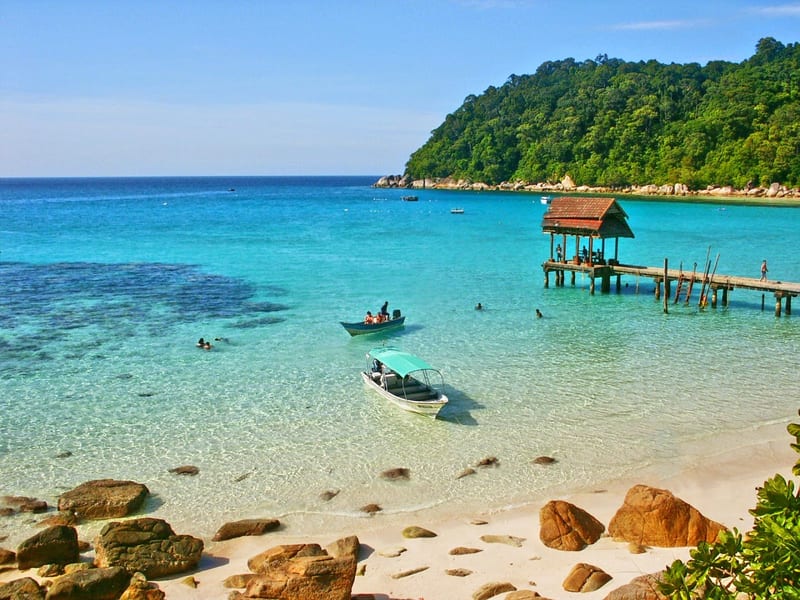 Image via thrillophilia
The last of the Malaysian islands to visit on our list, Langkawi's best time is from December to March for cool and dry climate while the worst is from September to November due to heavy rainfall.
The infamous Jewel of Kedah is situated on Malaysia's Northwest coast, comprised of at least 100 islands in the turquoise Andaman Sea. Alongside diving – the most popular activity – Underwater World in Pantai Cenang, Pantai Kok's cable cars, the sky bridge, and mangrove kayaking are some unique tourist spots only found in Langkawi!