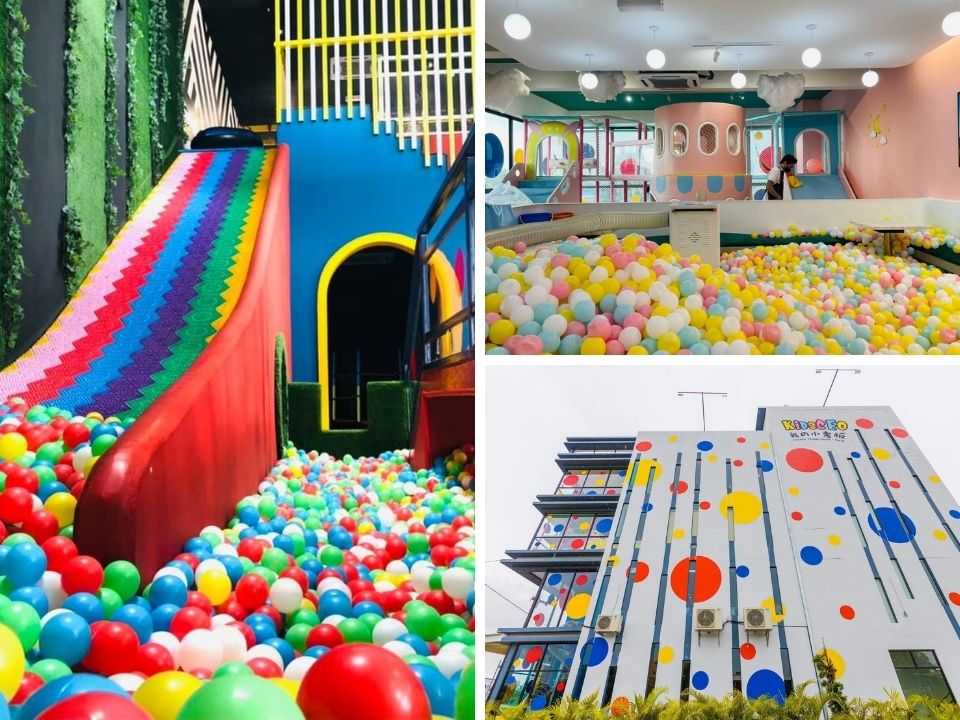 Bring your children (yes, not you) to have fun here at the Kids CEO Playland located in Bukit Mertajam, Penang. It is 4 storeys high and to date, is the largest indoor playground in Malaysia!
Do you feel the excitement of your children (or your inner child) when you see this? Imagine your body falling into the colorful ball pit, or how you can scream in joy when your body slides down the rainbow slide~
What Can You Find There?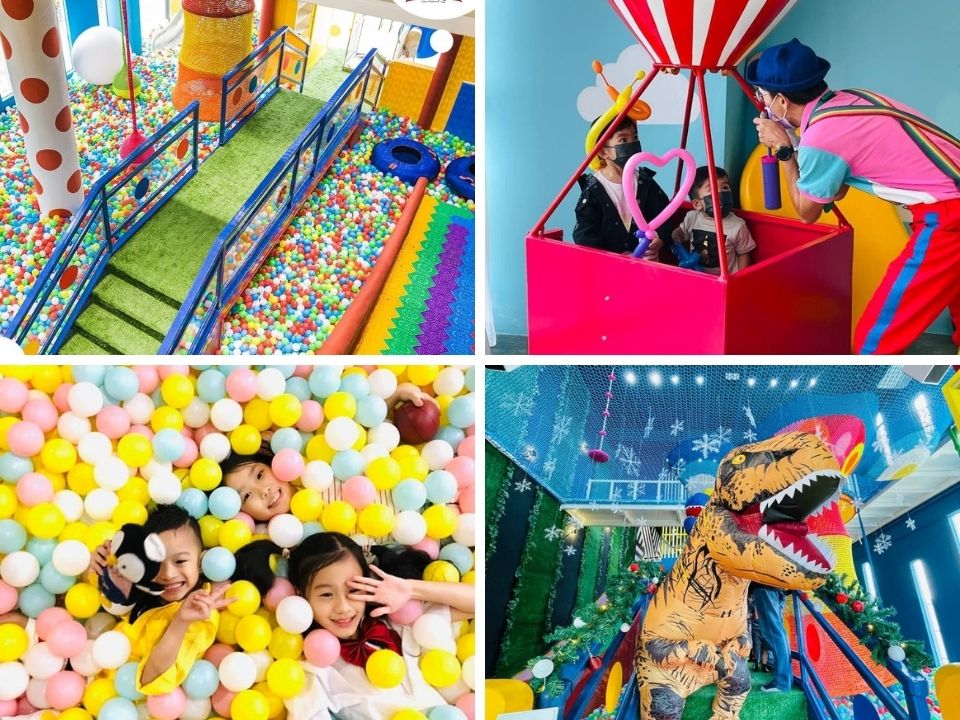 The excitement can definitely be felt even before you step into the standalone building. This is because the exterior already screams FUN with the bright colored dots.
On the ground floor, you will see a huge ball pit so you can take a free fall. On this floor you can also try mini bikes, trampoline, and sensor video games!
While on the first floor, you will see 2-storey high rainbow slides which will slide you down back to the ground floor straight into the ball pit! The first floor is also where you can find a mini rock climbing area, a vibrant crochet playground and many more!
Moving to the second floor, you will find an in-house cafe, a sandpit, another ball pit, LEGO land and many more! The ball pit you find here however is different from what you see on the ground floor as the second ball pit is full of pastel colored balls!
Last but not least, the highest floor features an event space where you can host a perfect celebration! This includes birthday parties, or any event that involves energetic children!
Pamper Your Children To This Indoor Playground!
The Kids CEO Playland is definitely a perfect place to bring your energetic kids to!
The details of the playground is as below:
Address: 3, Jalan Perda Jaya, Kawasan Perniagaan Perda Jaya, 14000 Bukit Mertajam, Penang
And simply purchase your ticket(s) here.
This is definitely a weekend plan that children will look forward to and get excited with! 
(Source: Penang Foodie)