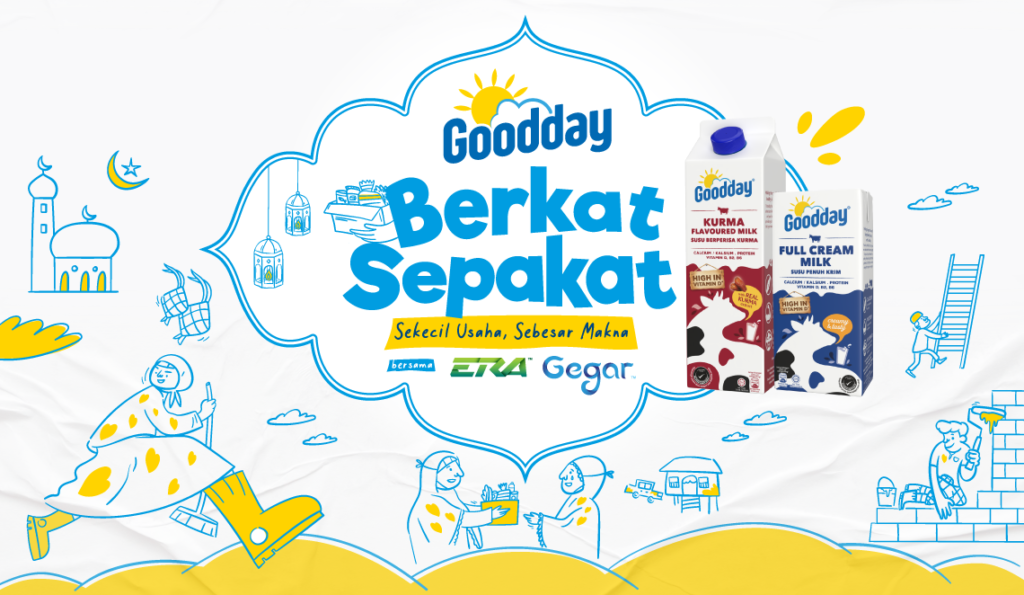 The holy month of Ramadan is almost upon us and this is the time when Muslims are eager to increase charitable deeds by doing goodness. In the spirit of #kongsirezeki, let us not forget that there are various ways to share in the spirit of giving apart from monetary donations. Therefore, one of Malaysia's favourite milk brands since 1968, Goodday Milk is back with their latest Ramadan initiative, the Goodday Berkat Sepakat Campaign to create a platform that allows everyone to do good based on their capability either by donating goods, time and skills. The key component of the initiative, "Sekecil usaha, Sebesar makna", proves that apart from monetary donations, contributions come in all shapes and sizes. After all, the best form of goodness is the one you do to the best of your ability!
Contribute Time and Skills at Goodday Milk's FREE MARKET (Tapak Berkat)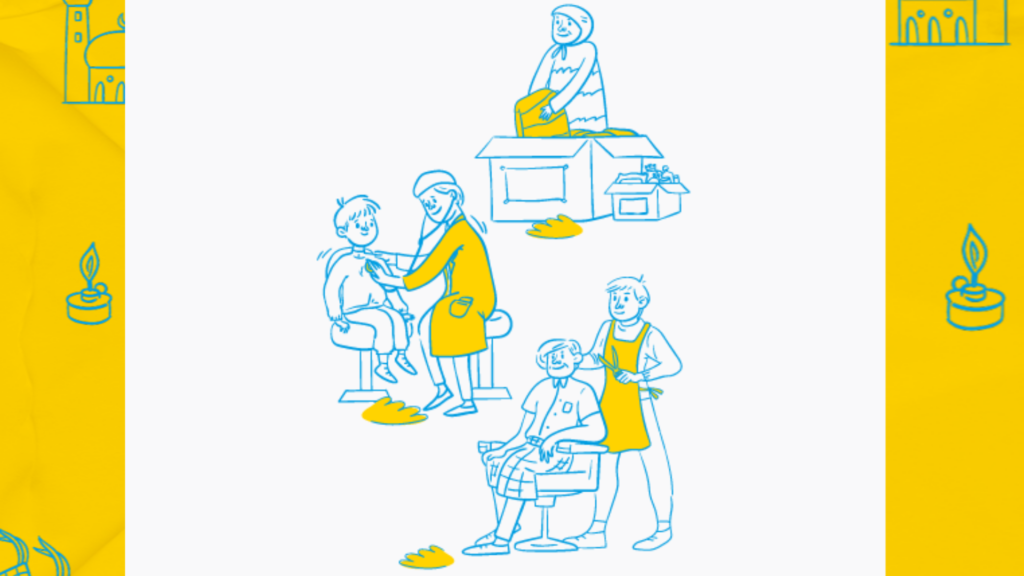 In partnership with ERA FM and GEGAR FM, Goodday Milk will be organising a dedicated 'FREE MARKET' activation. Various 'kindness stations' will be built respectively at Klang Valley, Southern and East Coast of Malaysia throughout the month of Ramadan for the underprivileged group. The 'FREE MARKET' will be filled with activities and donation drives such as haircut stations, clothing stations, health screening stations, berbuka giveaways and grocery giveaways where community members can participate to give back to the less fortunate.
The Goodday Berkat Sepakat Campaign will be held from 2.00pm to 6.00pm at the following locations and dates across Malaysia:
Saturday, 9 April 2022     : Dewan Seksyen 7, Kota Damansara, Selangor
Saturday, 16 April 2022  : Dewan Serbaguna Kundang Ulu, Johor
Saturday, 23 April 2022  : Dewan Majlis Daerah Pasir Mas, Kelantan
For those who are interested to contribute their time as a volunteer to helm the kindness stations, share in the spirit of giving with donations of goods (clothing, groceries), or to contribute skills such as hairdressing, sewing,  you can log on to the campaign's website to register your interest in contribution or participation in time and skills!