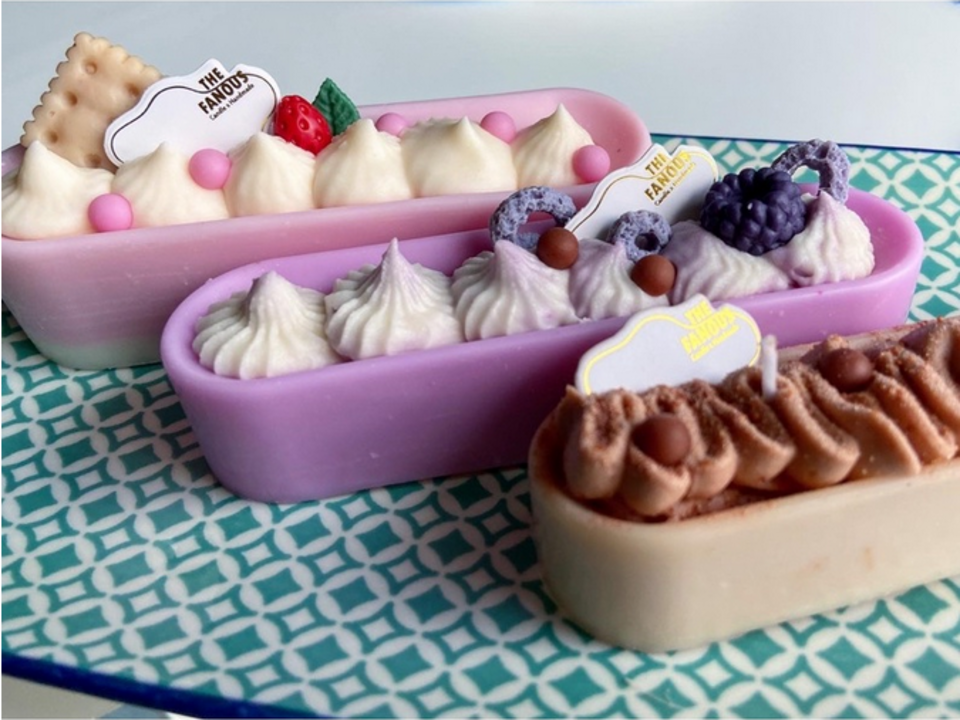 Have you heard of Jenn Lim's delicious products – hand-crafted 'food candles' – available right at The Fanous House in Shopee?
Scrumptiously Sweet and Scented
The Fanous House makes scented candles from 100% soy and beeswax, shaped realistically to look like savory, well-known dishes and pretty, pastel desserts – the perfect addition to your home!
Wild ideas range from a nasi lemak candle, a Hong Kong egg noodle candle, and a half-boiled egg toast candle to lifelike cakes and ice creams. Depending on the product, scents can also come in lavender, melon, strawberry, banana, pandan, vanilla, or chocolate flavors. There's sure to be something for everyone's fancy on this webpage!
All products are shipped right from Kuala Lumpur within 2-3 days and arrive in perfect condition! Make sure to check them out here on Shopee.
Food Candles Made from Scratch
The self-proclaimed foodie and entrepreneur genius behind The Fanous House is Jenn Lim from Kedah. Although already running her own jewelry and gold trading business, she has also been turning her hobby of self-taught candle-making into an official side job since May of last year.
At first it wasn't a business but because of the recent lockdown, I found myself with too much free time…. I've always loved candles and as I looked through my candle collection, I thought why not create my own?

Jenn Lim of The Fanous House
The inspiration for these food candles began one night over a video call with her sister. Nostalgically reminiscing over their favorite childhood foods, Lim struck gold when the topic of Penang's prawn noodles surfaced, deciding to try her hand at turning the popular dish into a candle.
Thus, Lim's unique candle-making style is heavily focused on experimenting and detailed practice, utilizing everyday household items (crumpled aluminum foil, the tip of a spoon, and various molds) to make these unconventional food candles become a reality!
(Source: FreeMalaysiaToday)
More on Lifestyle: