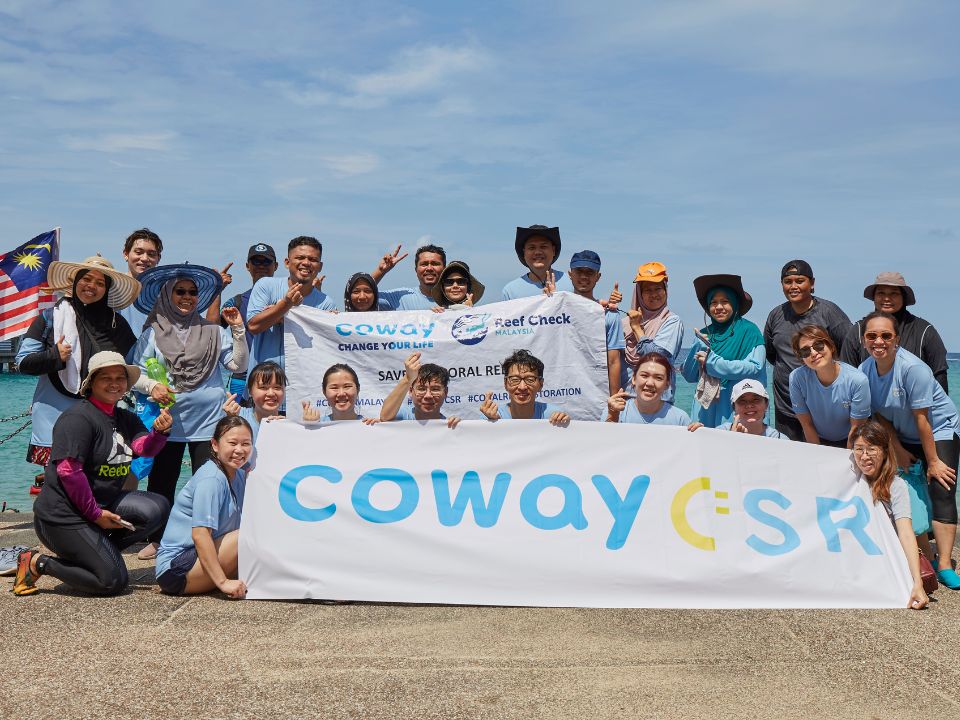 Not only Coway Malaysia goes all out to take Malaysian communities on a Life Changing Journey but Coway are hand in hand in preserving the environment. Coway's effort in restoring coral reefs at Tioman Island serve as another evidence of their commitment to improving the world.
Coway Step In Being A Part Of Environment Conservation
Coway took a further step in being a part of environment conservation by rehabilitating the coral reefs in Tioman Island. The company is conducting its first-ever EcoCamp collaborated with Reef Check Malaysia as part of their corporate social responsibility (CSR) project with the objective of raising awareness about environmental conservation together with employees and Coway's loyal customers.
Coway's Commitments In Restoring The Environment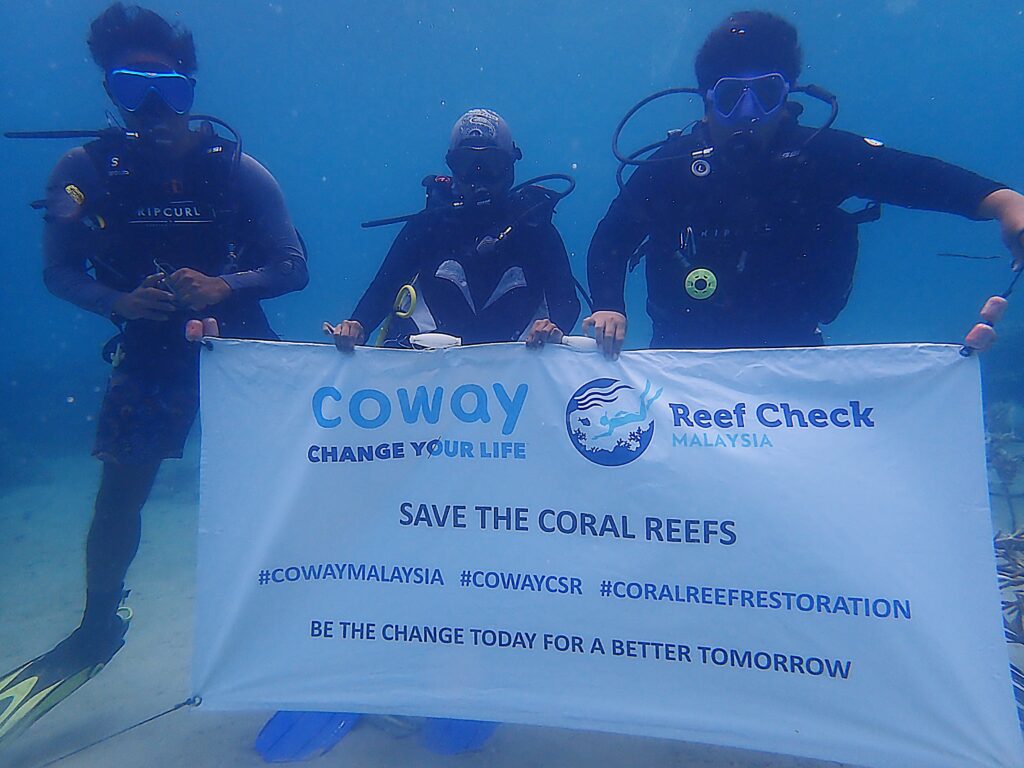 Coral Reef Restoration Programme is one of Coway's commitments in making the world a better place to live in, but also by preserving the environment and ecosystem. This is inline with the company's vision of creating a healthier living environment for all communities.
Visiting Coway Site Of 400 Coral Nubbins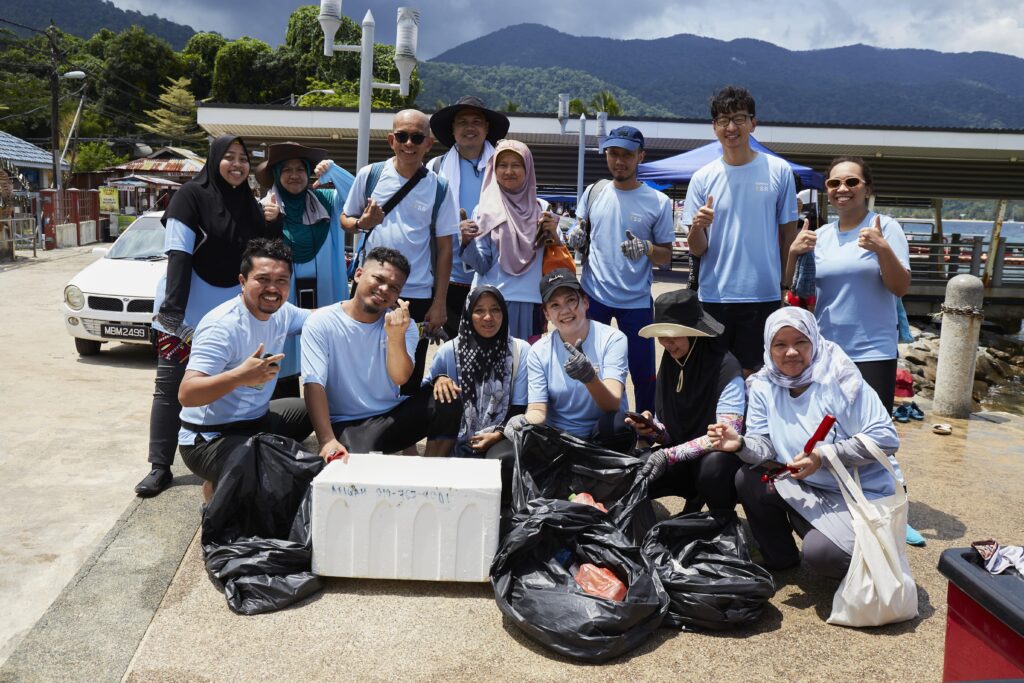 One of the programmes in EcoCamp was visiting a site at Kampung Tekek to see the growth progress of the 400 coral nubbins (baby corals) that were planted by Coway themselves earlier this year. The team was glad to see that the site has flourished with healthy corals, and that gave them a breathtaking view to enjoy. Besides that, Coway's EcoCamp team also cleaned up the beach at the site to ensure the safety of marine life will not be affected by pollution.
Ryan Jung, Head of Marketing Division of Coway Malaysia said:
Through this EcoCamp, Coway hopes to raise awareness about the importance of environmental protection as the company strives to inspire more people and companies to do their part for the environment.

Ryan Jung, Head of Marketing Division of Coway Malaysia
Coway Collaborating With EcoKnights To Save The Environment
On top of that, Coway has been preserving the environment through its other CSR initiatives, such as the Guardians Against Garbage programme. For this, Coway collaborates with EcoKnights to complete various environmental projects like river clean-ups, picking up trash while jogging (plogging), and recycling projects. Coway will always find initiatives in saving the environment and marine life.
Coway always encourages people to "Change Your Life" and they believe that taking charge and making a change will make a better future for the communities.
Visit www.coway.com.my or Coway's Instagram, Facebook, YouTube, and LinkedIn to find out more!
Articles related to Coway which might interest you: