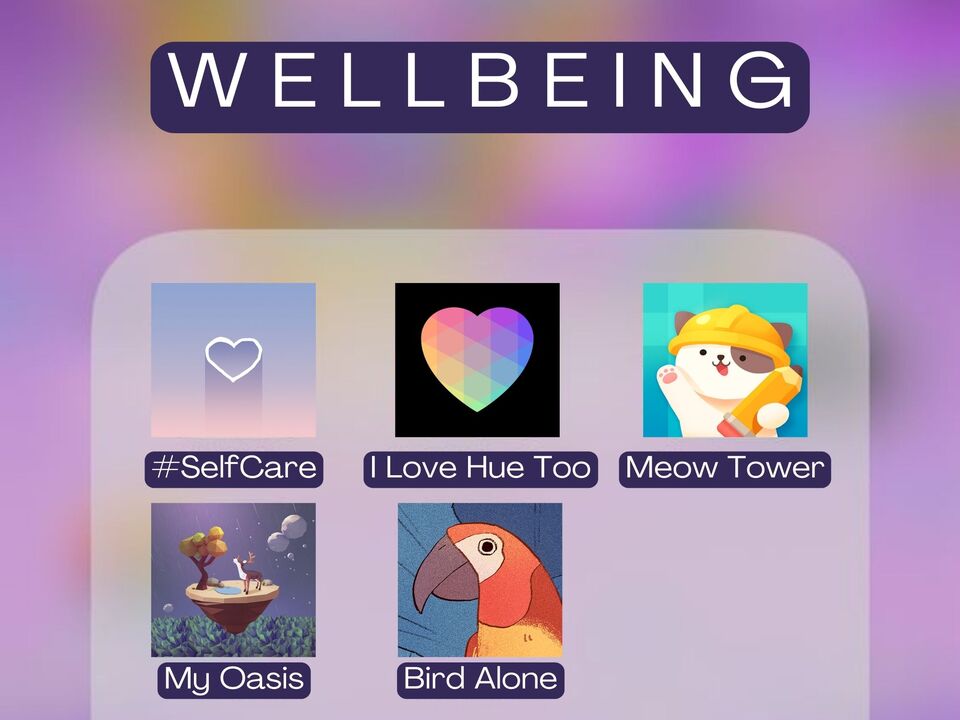 The rise of technology has often made us mindlessly glued to our screens. As we search for a quick break on our phones, devices, and apps to recharge our wellbeing, the onslaught of the world's bad news and politics may inflict more harm than being informative to our minds.
Taking care of your mental and emotional state as well as keeping them healthy is one of the most important things we can do for ourselves today. But – within the rush of a work-filled and wearisome lifestyle – that is easier said than done.
Hence, here are five of some of the best apps and games for your wellbeing that are currently out there in playstores!
5 Best Apps And Games For Your Wellbeing
#SelfCare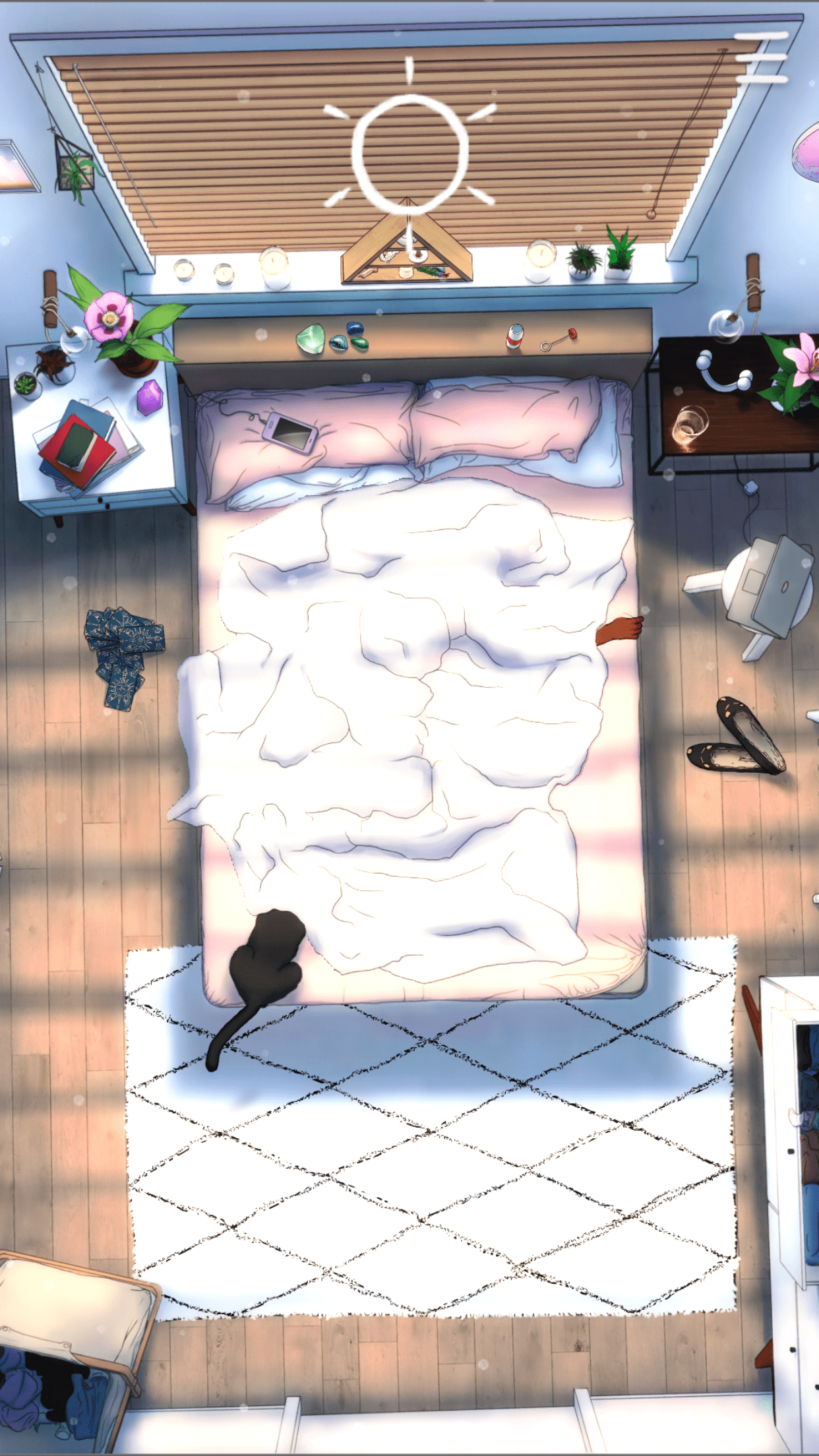 "#SelfCare" by TRU LUV Inc. is currently one of the best wellbeing apps available, wholly designed to take care of your mental state.
While a number of wellbeing apps may focus on progress exercises and trackers; unintentionally-pressuring algorithms one has to meet daily; or just plain, boring, unengaging app experience, this soothing simulation contains none of these!
The three-year-old, role-playing app offers a variety of calming, relaxing activities: sorting laundry, a fill-in-the-blank wordbook, a tarot deck, a massager, bubbles, crystals, plants, and more! Positive, inspiring quotes frequently appear after completing a round of each activity, and the setting – a bedroom as a makeshift safe space – is fully customizable to your heart's content!
Taking as long as one needs to de-stress is the empathic core message of this app. As per the game's description, "Join us here, in this room, for a few moments. This room is our escape. <3".
I Love Hue & I Love Hue Too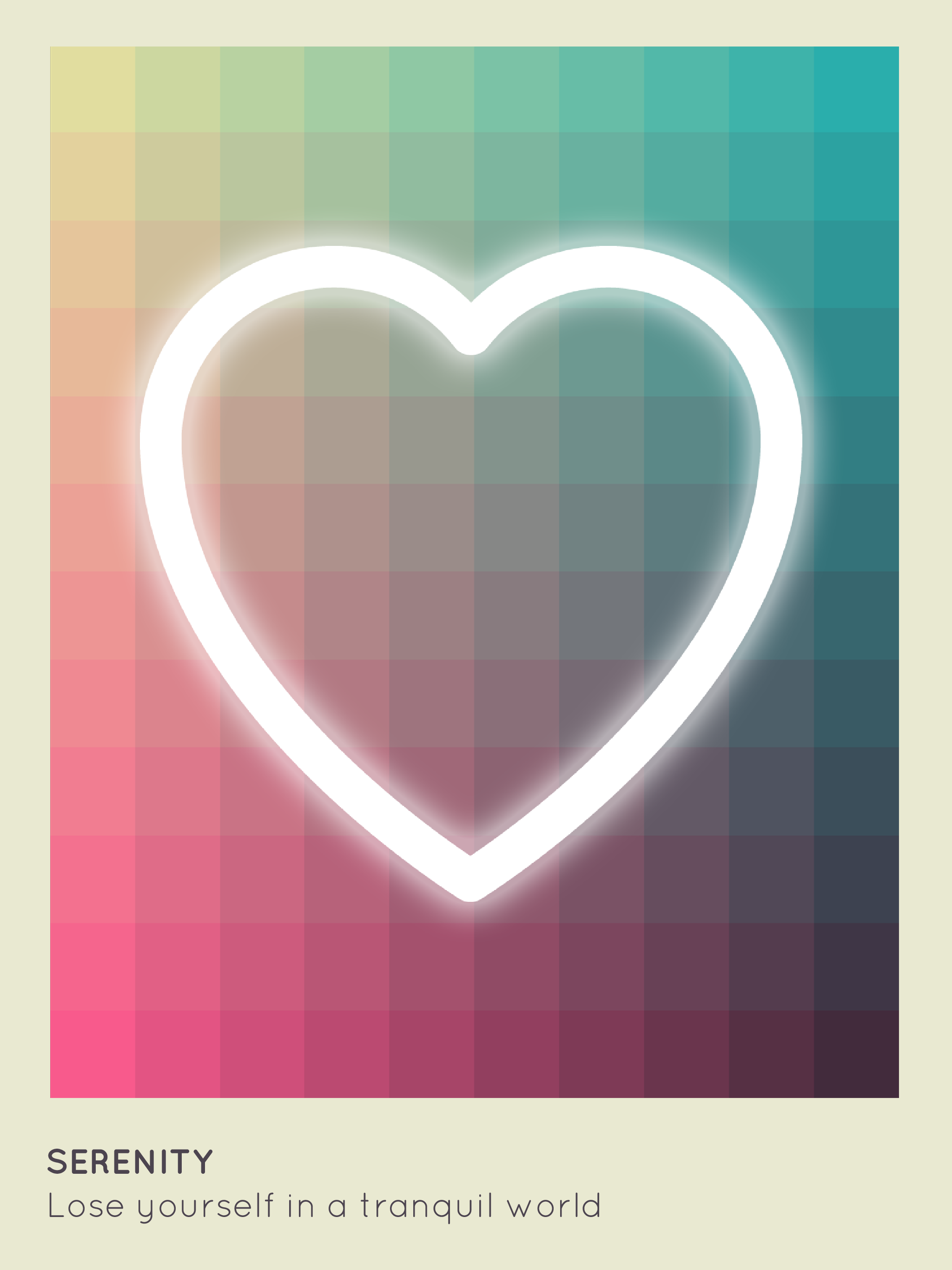 Both of Zut!'s "Hue" games are noteworthy mentions on this list for their simple yet immersive gameplay and beautiful visuals.
Organizing and sorting games have long since been enjoyed by mobile users for their successful capabilities to replace stress with satisfaction, making sure everything is properly in order as it should be – this series is situated at the forefront of this gaming category!
All you have to do in both games is to sort the colored tiles according to shade – that's it! With "I Love Hue's" hundreds of levels and stages as well as various color palettes and patterns, it's easy to get lost in this dreamy game. "I Love Hue Too" only amps up the hued aesthetic experience with more geometric shapes and designs than its predecessor!
An adventurous and psychedelic color journey, the "Hue" series fully serves as both a serotonin-booster and relaxing escapist experience!
Meow Tower: Nonogram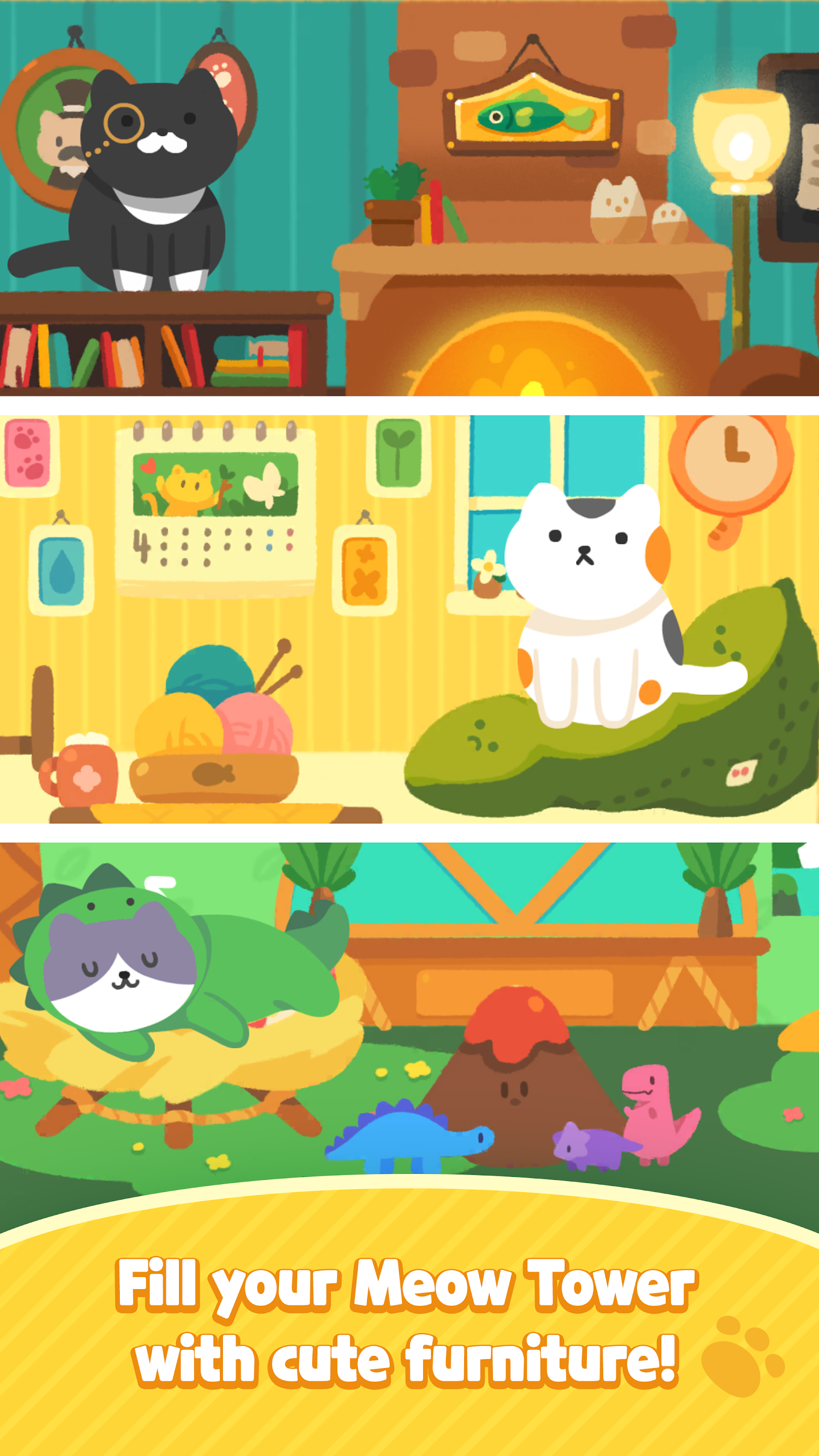 Nonogram – a type of logic puzzle where cells in a grid must be shaded or colored to form a pixelated picture – continues to rise in popularity as a popular pastime game.
Games such as GAMEFOX's six nonogram apps, Everdaysense Studio's "Sky Castle" series, and "Life: Color Nonogram" by Pixeption are renowned for their sensational amount of downloads and an array of ethereal gameplay visuals.
Studio Boxcat's "Meow Tower: Nonogram" joins this list! Recently released on October 2nd, 2021, this whimsical game embodies a cartoony, cat-lover aesthetic as opposed to the colorful pastel or neon aesthetic of other nonogram apps. Major pluses also include highly interactive gameplay with cute, hobbyist cats and a number of purchasable furniture for them using tuna cans!
With eight pencils/play chances available (each one taking fifteen minutes to recharge) and hundreds of nonogram puzzles to attempt in the long run, this is the perfect break-time game for workers and students alike!
My Oasis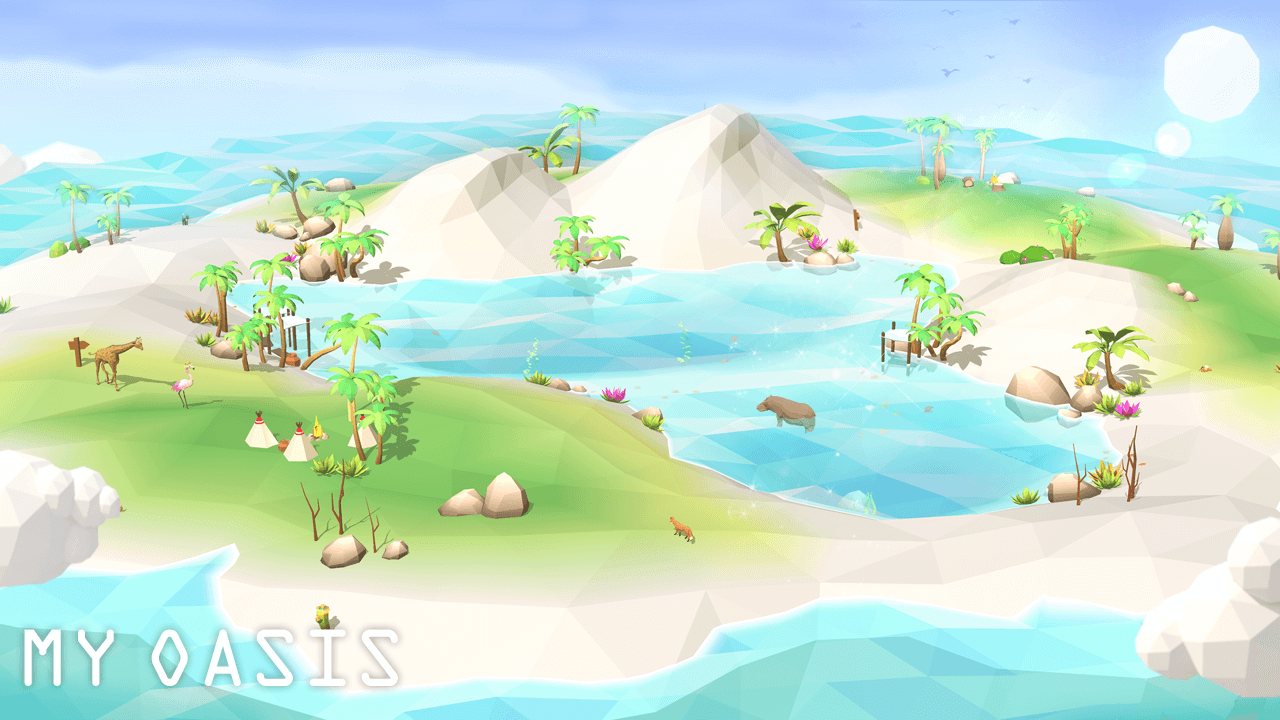 Keeping up constantly with the fast-paced rush of daily life can sometimes be a hassle, barely leaving any time for leisure.
Perhaps that is also why idle games are often opted for by the general public these days, preferring to gain rewards and progress in games even when one is inactive or away from their phone or mobile device.
Hence, meet "My Oasis" by Buff Studio – the soothing idle game where you can build your own islands and populate them with flora and fauna! Leveling up and upgrades are based on the amount of hearts you collect; the music-based activities are also an entertaining way to gain hearts, change the environment, or simply to just enjoy the calming music.
Investing in this chill, long-term game may not only help reap the benefits of provided in-game rewards but also reduce your pent-up stress levels as well!
Bird Alone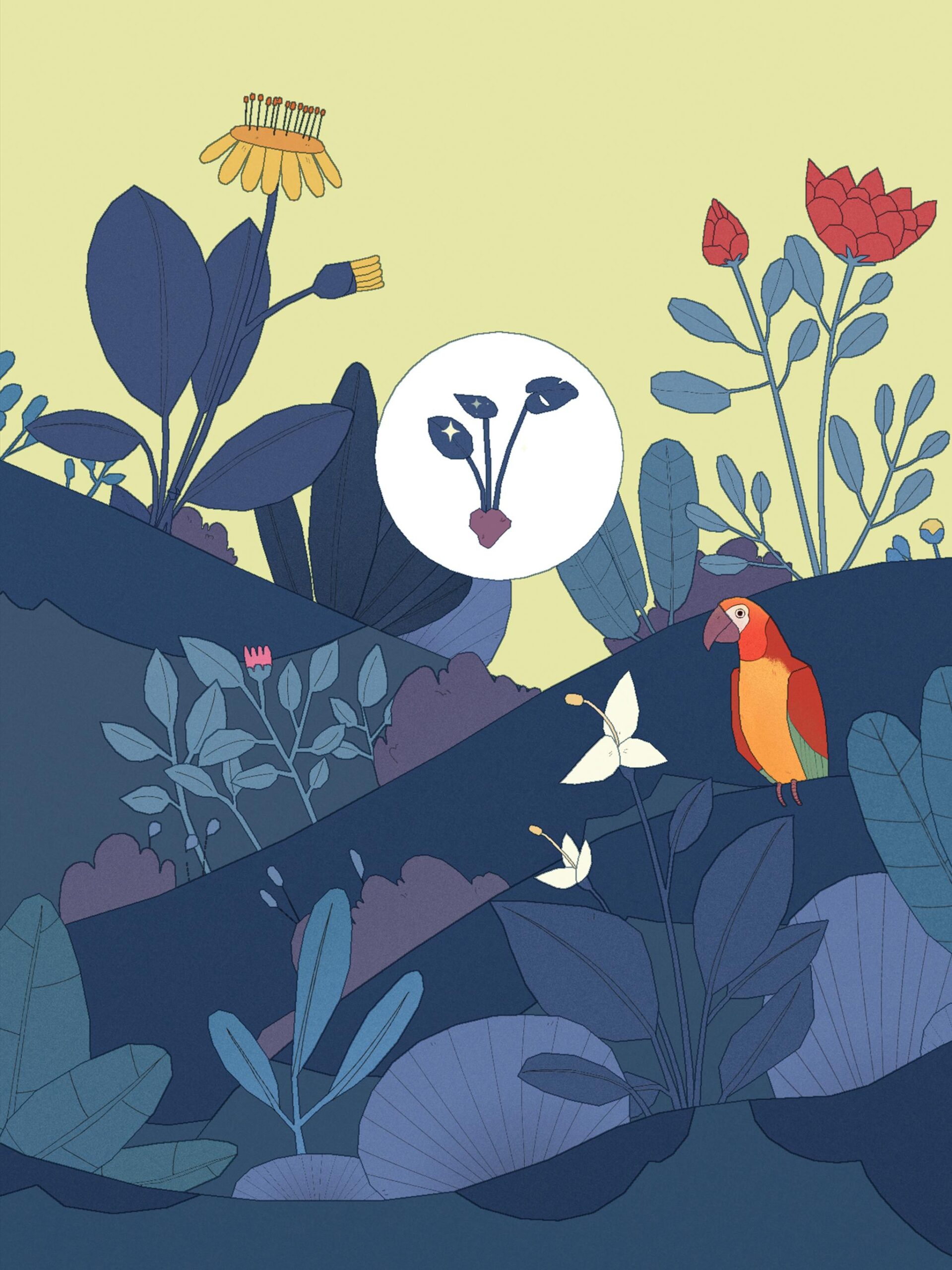 We come to the final app on our list: move over Talking Tom, there is now George Batchelor's "Bird Alone"!
One of the more mysterious game choices here with a slightly dark tone, sensitive players are to be advised of the overall theme that focuses on the meaning of existence in life as well as coping with the loss of a friend.
Nevertheless, "Bird Alone" presents a 3-D unique atmosphere as well as simple, idle gameplay: become besties with the loneliest bird in the world through making music, drawing pictures, writing poetry, and talking with the choices provided in-game! Taking a line from the game's description, "Guide the bird through daily life as it confronts the same worries as the rest of us."
Considering this game is also a winner of the Google Indie Game Festival, make sure to add this app – all the others on this list, too! – to your wishlist and give them a try today!
More on Technology: