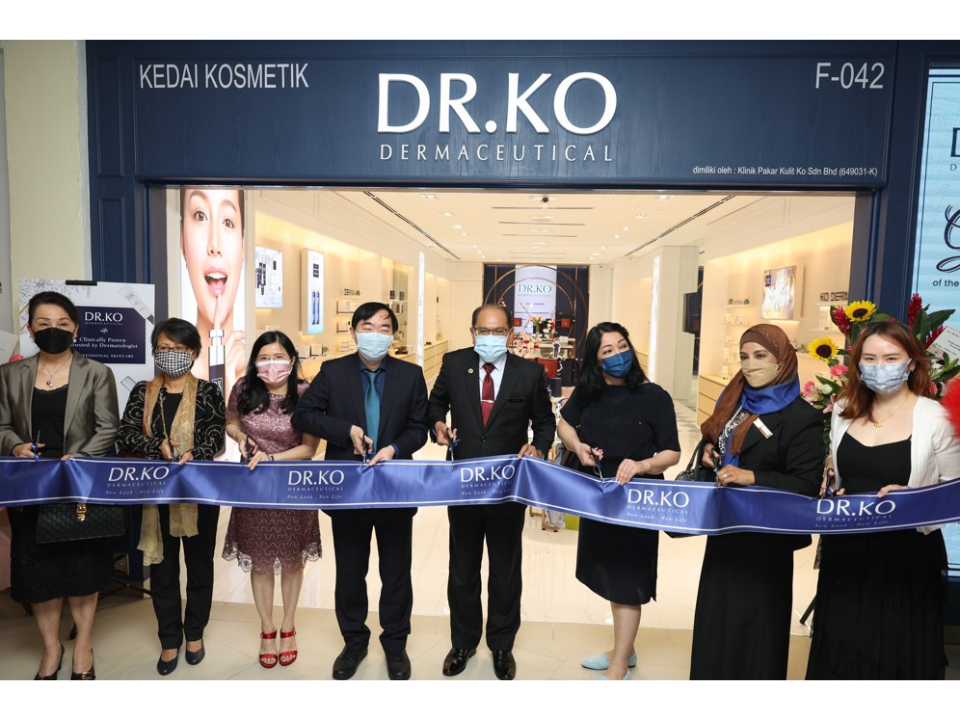 Malaysia's homegrown clinical skincare, Dr Ko Dermaceutical, has extended its physical reach by launching its fifth retail store at Mid Valley Megamall as part of its plans to grow its presence in Southeast Asia.
The grand opening was graced by the Domestic Trade and Consumer Affairs (KPDNHEP) Secretary General (now Perlis State Secretary), Datuk Seri Hasnol Zam Zam Ahmad and customers can now enjoy and shop at their own pace, having access to exclusive deals and experience the core values of Dr Ko Dermaceutical in exciting ways.
As a significant homegrown skincare and skin specialist brand in Malaysia, the brand's expansion is positioning Malaysia as one of the ideal destinations for skin health. We also believe they are capable of achieving success in expanding throughout the nation and Southeast Asia,

Datuk Seri Hasnol Zam Zam, Domestic Trade and Consumer Affairs (KPDNHEP) Secretary General
About Dr Ko Dermaceutical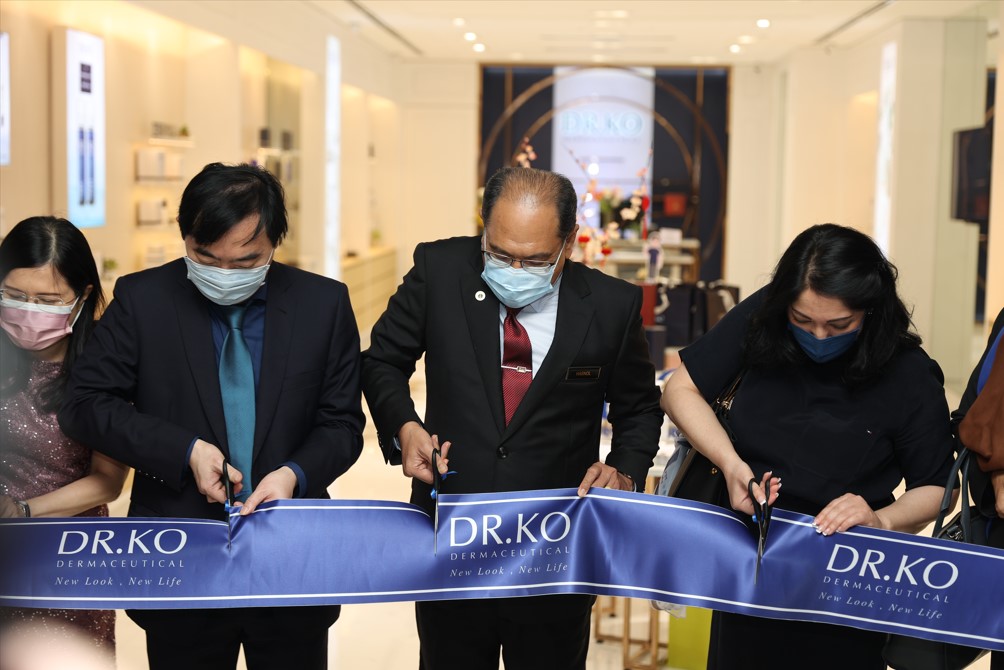 Dr Ko Dermaceutical was initiated by Dr Ko Skin Specialist, Malaysia's largest and most established skin clinic. Over the years, Dr Ko then decided to open its flagship store to better meet the customers' needs and make it easier for them to browse samples and buy their products through this retail store which still offers the same high-quality skincare as their clinics.
Dato' Dr Ko Chung Beng, the Founder and CEO of Dr Ko Dermaceutical said,
We have aspired to create professional skincare products that are specifically tailored to local skin condition and over the years. It is rewarding to see smiles and the confidence many of our customer attain after consulting with us and using our products.

Dato' Dr Ko Chung Beng, Founder and CEO
Dr Ko Dermaceutical Upcoming Plan 
Within the next 5 years, Dr Ko Dermaceutical plans to capture a significant market share within the skincare retailing business by establishing another 15 outlets across Malaysia and expanding the business internationally, beginning with Indonesia and Vietnam. Customers can expect more of their flagship stores to be launched in all major malls, starting with Kelantan, Terengganu, Sabah and Sarawak.
Understanding Your Skin with Dr Ko Dermaceutical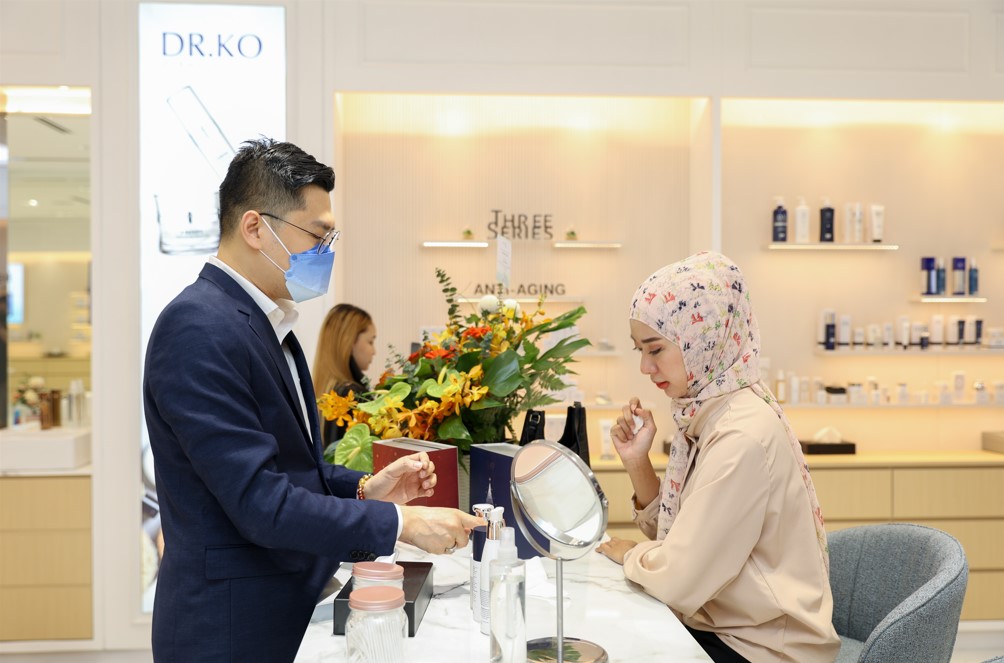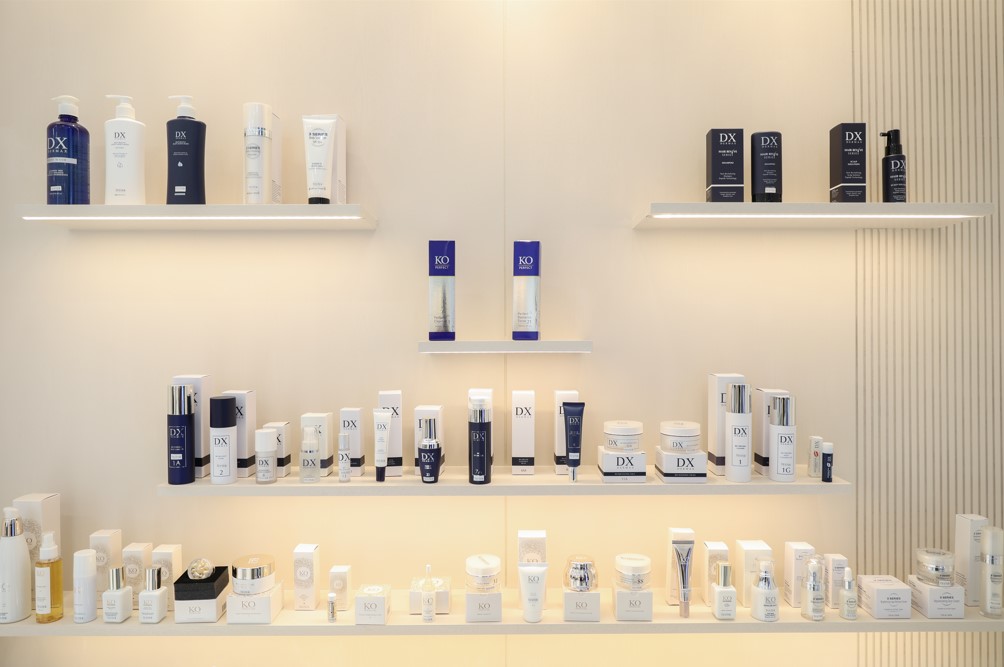 To help customers find the best solution for their skin needs – whether it is acne, ageing or dry skin, pop up to Dr Ko Dermaceutical store and get your personalised skin solutions in achieving healthy skin.
Find out other Dr Ko Dermaceutical retail stores below:
Dr Ko Dermaceutical Retail Outlets
1. Sunway Pyramid Shopping Mall
Address: G1.86, Ground Floor, 47500 Petaling Jaya, Selangor, Malaysia.
Phone Number: 03-5612 8385 / 019-995 0033
Email: kodermaceuticalsp@drkoskincare.com
2. The Mall, Mid Valley Southkey, Johor
Address: F-025, First Floor, Persiaran Southkey 1, Southkey, 80150 Johor Bahru, Johor, Malaysia.
Phone Number: 07-336 5856 / 010-891 2233
Email: kodermaceuticalmvsk@drkoskincare.com
3. Pavilion Bukit Jalil
Address: Lot 3.57.00, Level 3, Pavilion Bukit Jalil, 2 Persiaran Bukit Jalil 8, Bandar Bukit Jalil, 57000 Kuala Lumpur.
Phone Number: 03-8074 7024 / 013-705 5677
Email: kodermaceuticalpbj@drkoskincare.com
4. Gurney Plaza
Address: 170-03-57, 3rd Floor, Gurney Plaza, Persiaran Gurney, 10250 Penang.
Phone Number: 04-263 7116 / 017-435 0173
Email: kodermaceuticalgp@drkoskincare.com
5. Mid Valley Megamall
Address: F-042, First Floor, Mid Valley The Megamall, Mid Valley City, Lingkaran Syed Putra, 59200 Kuala Lumpur.
Phone Number: 03-2201 8777 / 010-391 7122
Email: kodermaceuticalmvmm@drkoskincare.com
6. Sunway Carnival Mall
Address: GF-37, Ground Floor, Sunway Carnival Mall 3068 Jalan Todak, Pusat Bandar Seberang Jaya, 13700 Perai, Penang.
Phone Number: 011-1307 7019 / 04-398 8210
Email: kodermaceuticalsc@drkoskincare.com
7. KTCC Mall
Address: Lot G-02, Ground Floor, KTCC Mall, Muara Selatan, 20000 Kuala Terengganu, Terengganu.
Phone Number: 09-6261571
Email: kodermaceuticalktcc@drkoskincare.com
To know more, kindly visit their official website, or directly contact them by phone at 012 -9858010 (Customer Service line) or email at dermaceuticalmarketing@drkoskincare.com.
More to read about self-care: