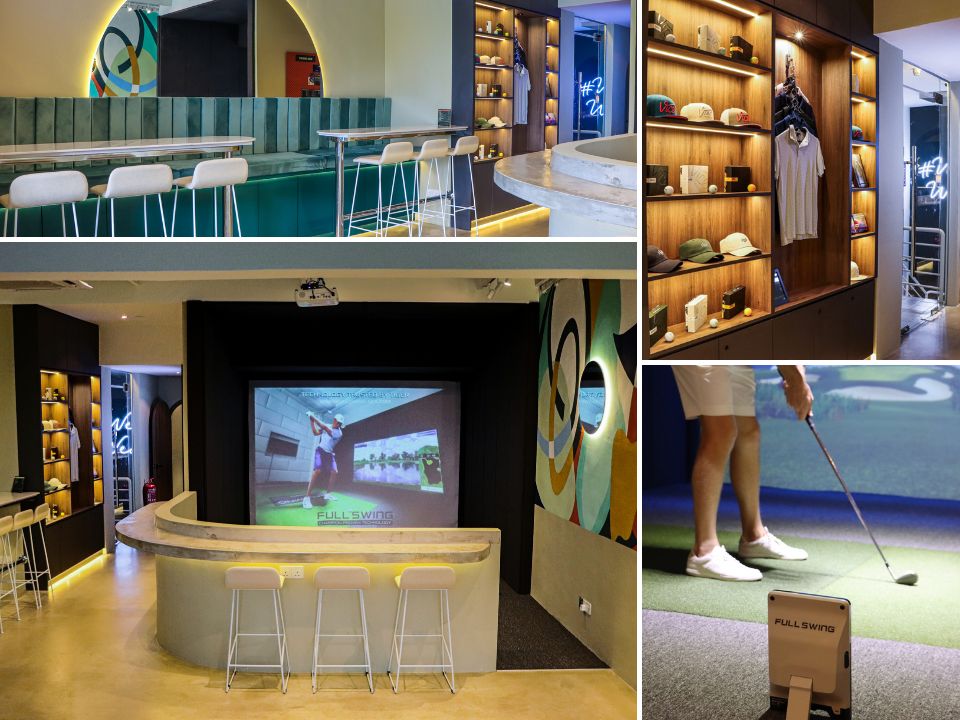 When we think of golf, the first thing that comes to mind is that it is a sport practised primarily by, or has always been reserved for the VIPS or elites.
Wedge, Golf-Tech-Social Boutique Lounge & Bar
A new bar with boutique lounge concept incorporated with indoor golf simulator with Full Swing tech, first ever in Malaysia, Wedge, in Sri Hartamas proves this not to be the case for a certain group of Klang Valley community. The perspective as a member of the middle class could be shifted by experience once you are here at Wedge Golf-Tech-Social Boutique Lounge & Bar.
This place is not exclusive to the wealthy or the privileged but rather fosters a sense of community among its patrons in most sensible ways. Read on to know what we mean.
The Vibes Is One Of A Kind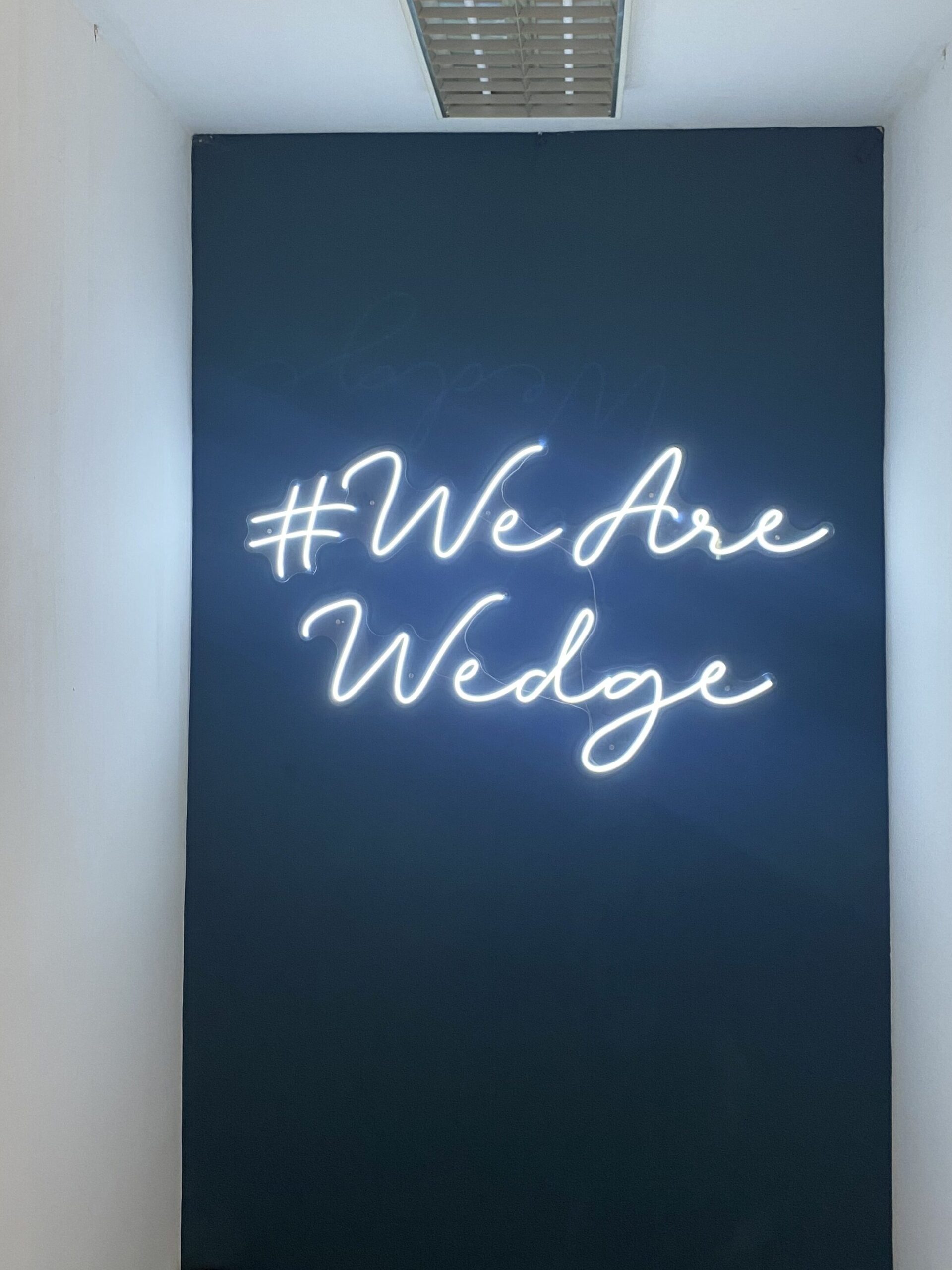 When you arrive at Wedge Golf Lounge & Bar, the first thing you'll notice is the elevator, which will take you to the third level, where you'll be greeted by dazzling LED lights spelling out the word.
As you make your way to the front, you'll pass a display case stocked with a wide variety of Wedge's branded golfing accessories, apparel, including Wedge golf balls, hats, and more.
We won't lie and say that a first-time visitor won't feel out of place; that's particularly true in a bar where space is at a premium. I mean, when you get right down to it, it's a bar, a golf bar to be exact.
But don't let your first impressions deceive you; what you've seen here is merely a glimpse of the many facets of golf bar that make the place so much fun.
Not A Small Space of A Golf Bar Afterall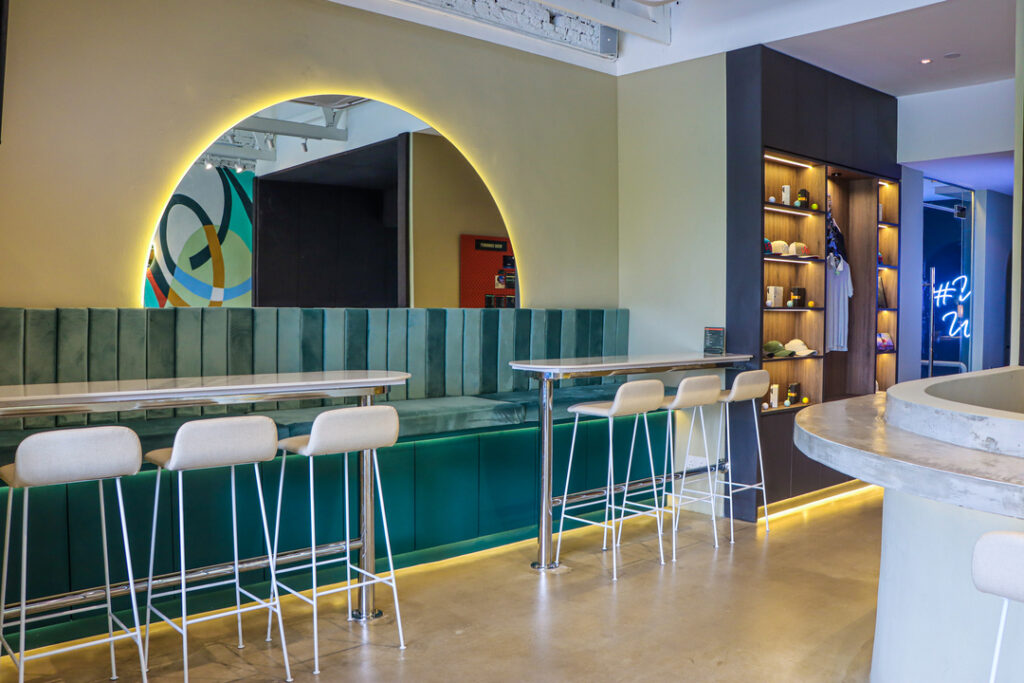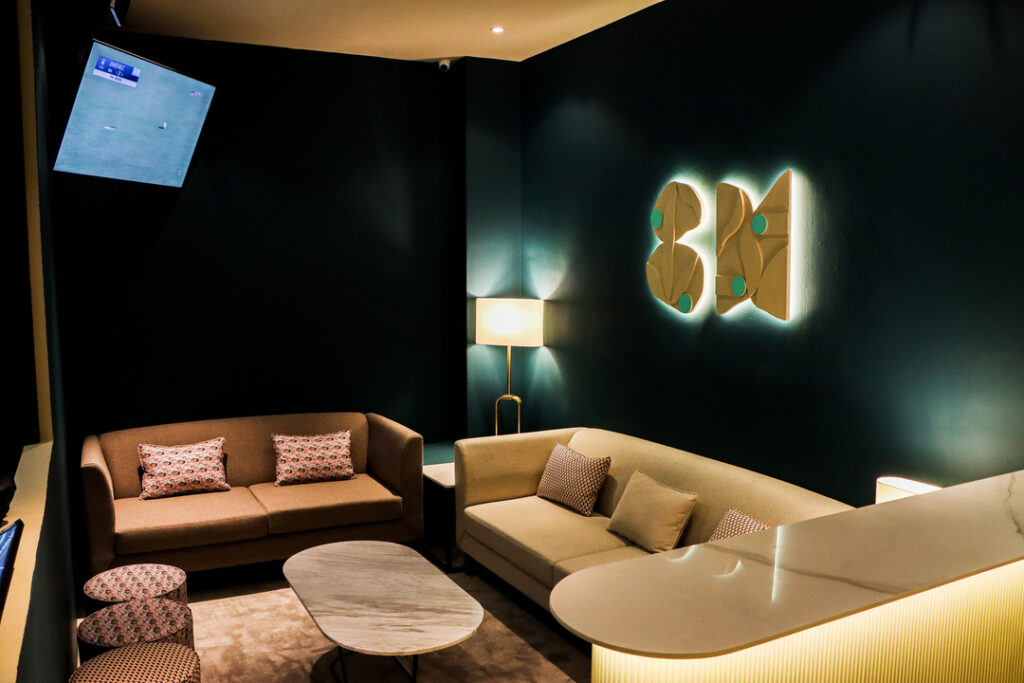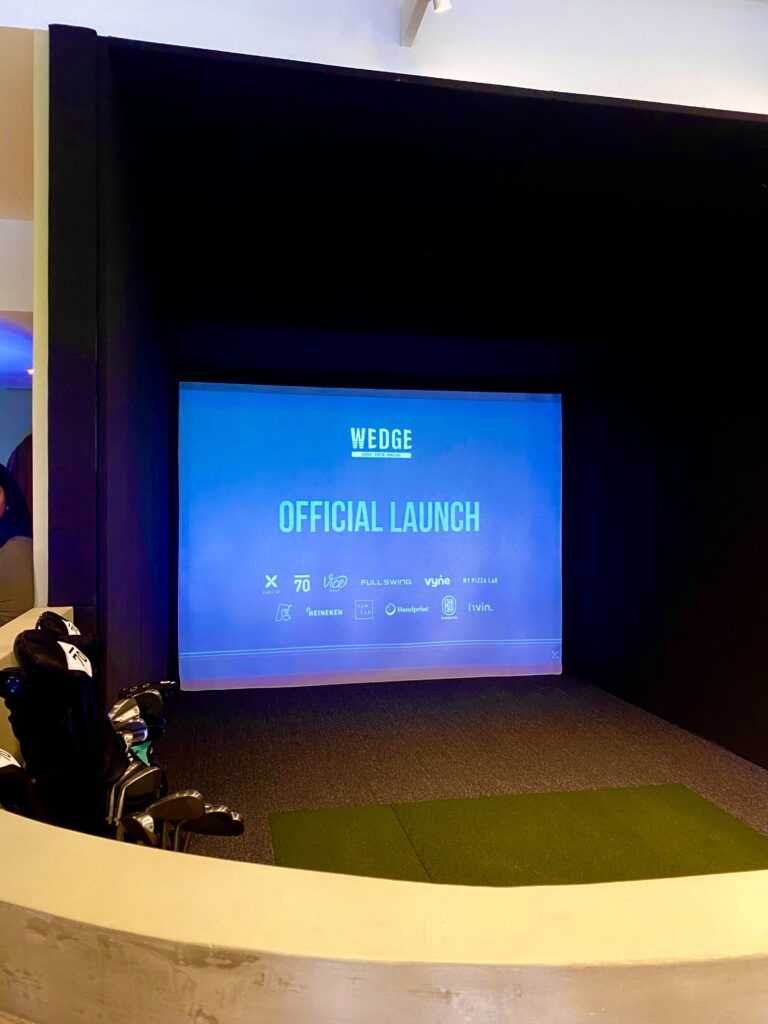 There was a lot of thought put into creating a space that met the demands of a contemporary golf bar, and that space is… Wedge Golf Lounge & Bar.
Those who are keen on taking selfies will appreciate the modern indoor venue's combination of communal space, which includes a humongous horizontal mirror.
Golfers and gamers alike will appreciate Wedge's specialised facilities. This bar also has a karaoke room for those who want to belt out their favourite tunes with their friends!
Also, if you're here just to chillax, there's an indoor golf simulator you can use for free in the bar; just keep in mind that, since it's free, you won't get to experience all the thrills of playing golf virtually.
Even so, you can rest assured that you will feel sufficiently satisfied to pass the time. No matter your skill level or whether you prefer to play alone or with a company, you'll feel at home at this all-inclusive facility.
Quick Bites With Your Friends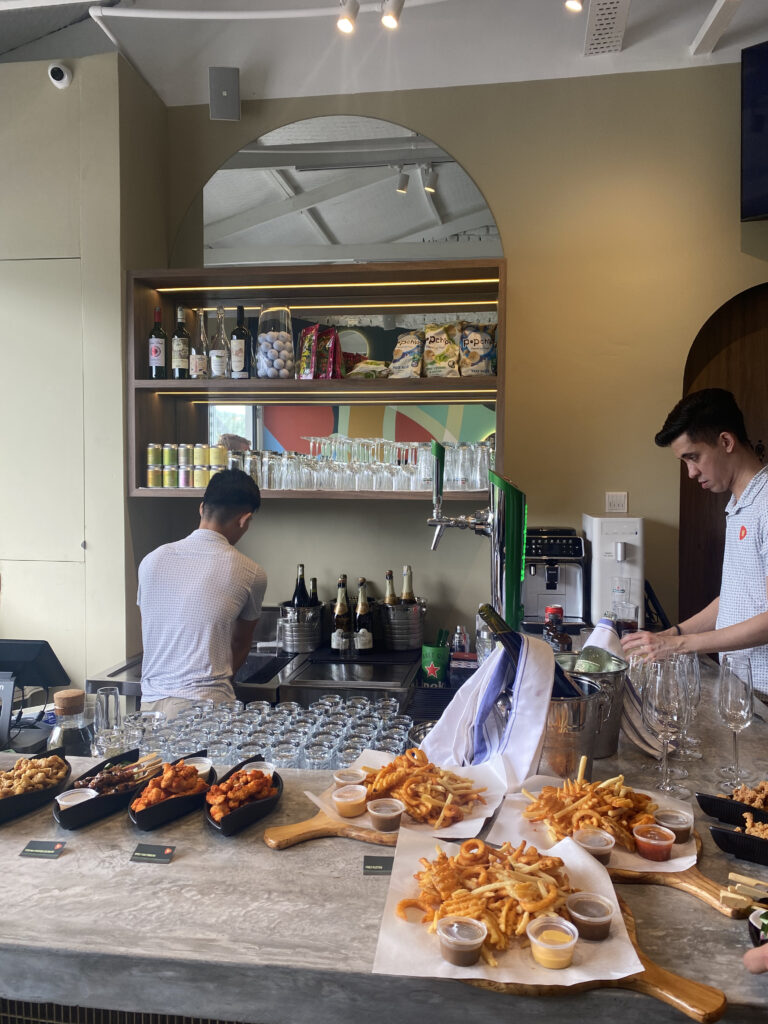 After all, few people like to relax without first indulging in some sort of delectable food or drink. You should definitely consume before playing the game here to get some energy and stay in a good mood.
You needn't worry, though; Wedge Bar hosts a wide variety of delectable from different restaurateurs, and you'll have plenty of choices to choose from.
Anything from, spicy fish fingers, chicken karaage to waffle fries to meat skewers and more! The one that we tasted here were made by MyPizzaLab.
There is also a wide selection of alcoholic and non-alcoholic beverages to choose from, including cocktails (made with vodka or gin), mocktails, soda, kombucha (flavoured with passionfruit, peach, or guava), beer, wine, and minerals from their exclusive partners: What's On Tap, Heineken, Tap Tap, ChaCha and Vyne.
One thing is certain: You will never go hungry…or thirsty at Wedge Golf Lounge & Bar!
Here Comes The Best Part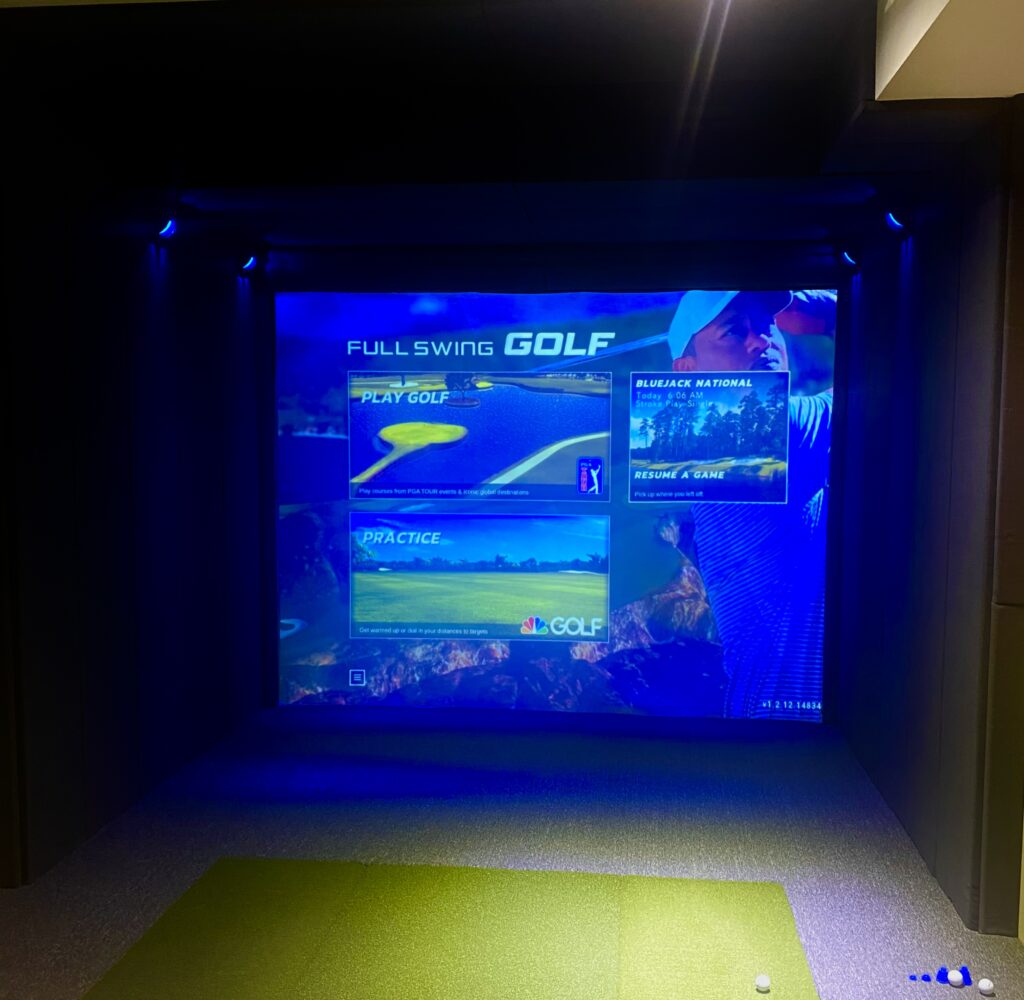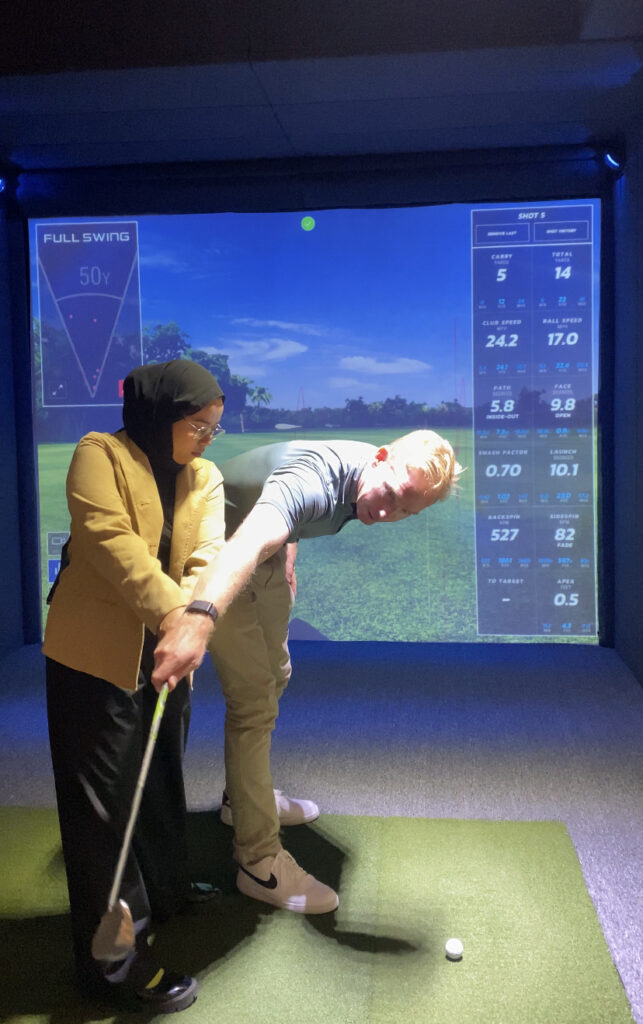 Remember when we said that the place wasn't very spacious? Well, that's not the case when you get yourself to this one corner of playing golf as you are welcomed with comfortable spaces that max out at 50-60 pax, outfitted with 6 HDTVs, DJ Controller, and Karaoke Zone. We were mistaken about the size of the golf bar; it was much larger than we anticipated.
The Full Swing simulators are the true stars of this segment. Besides golf, football, and other virtual sports, Full Swing simulators, (first indoor golf simulator with Full Swing tech in Malaysia) offer real-time ball tracking and access to more than 45 prestigious courses around the globe.
How does Full Swing actually function, then? To simplify, the ION3 Overhead Camera in the simulator gets high-definition video of your clubhead at impact while also recording the club and initial ball launch data. The ball's path towards the screen is captured in real time by four high-speed linescan cameras, making it feel like you're actually playing a round of golf. Basically, the Full Swing simulator is quick and precise!
Do You Get Your Money's Value At Wedge Golf Lounge & Bar?
Definitely! If you wanna get a taste of best indoor golf simulator with Full Swing tech that's available in Malaysia, Wedge is the answer!
The prices for packages that include Full Swing simulators are quite reasonable and affordable by many as it starts from RM80. There is also a private lesson for an hour with Chris Holden, the PGA (Professional Golfer's Association) Professional at RM350. If you opt to have a private lounge all to yourself, 2 Full Swing Simulators and Karaoke Zone included, you can go for Private Lounge Rental, price starts at RM240.
| | |
| --- | --- |
| Address | 68-3, Jalan 27/70a, Desa Sri Hartamas, 50480 Kuala Lumpur |
| Operation hours | Daily, 10am – 10pm |
| Contact | 012-3881945 |
For more info you can visit their website, Facebook and Instagram.
You might like: